Introduction
In past generations, Skoda offered a sporty vRS variant as a hot hatch in its Fabia range – rivaling renowned fast and affordable models from Renault, Ford and Vauxhall.
But since the latest generation debuted in 2015, Skoda has reserved its vRS nameplate for its larger models. This means that, should you want a sporty Fabia, your only option is to opt for the Monte Carlo variant – a model solely focused on looks with no performance advantage.
It looks rather smart, though, gaining a sporty black styling pack, carbon-effect door trim and larger alloy wheels. As it's the range-topping Fabia, it also comes with plenty of kit – including LED rear lights and climate control.
It also receives the changes made to the facelift Fabia in 2018 – a larger front grille, more standard kit and an improved focus on safety, with autonomous emergency braking now included as standard. But should you choose this grade over the other Fabia versions?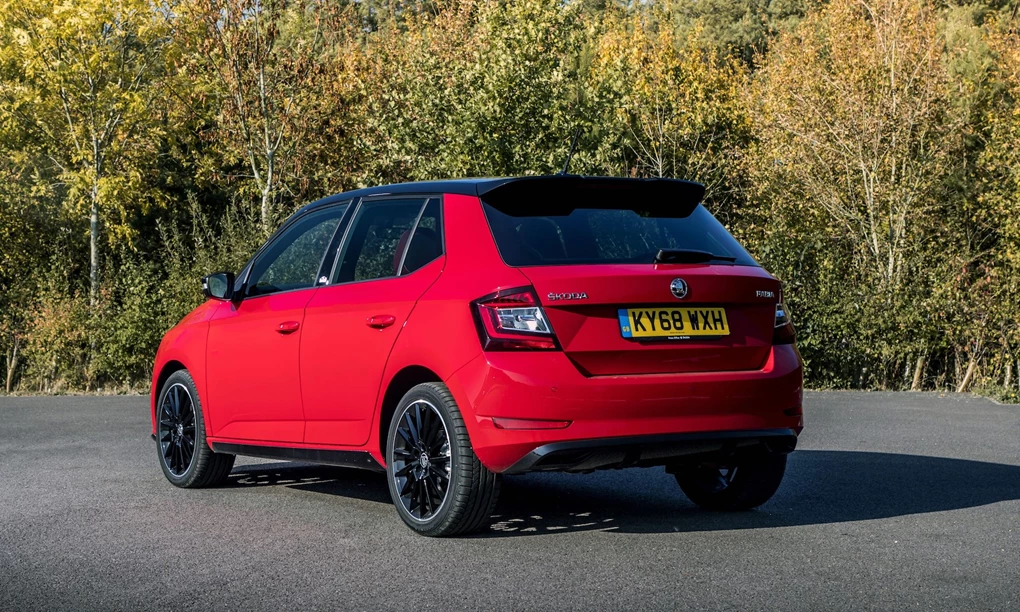 Performance
Currently, Skoda is offering just one engine with the Fabia – a 94bhp 1.0-litre turbocharged petrol engine.
It might not sound all that impressive, but it's a nippy engine capable of delivering its power smoothly, thanks to a five-speed manual transmission. A 0-60mph time of 10.5 seconds and a top speed of 115mph means that, at times, you have to thrash the engine to be able to get the most from it, but it remains a unit that suits the Fabia well.
But the Monte Carlo is undoubtedly missing a more potent engine variant. We're not expecting Skoda to launch a full-blown hot hatch, but given the more powerful Volkswagen Group engines available, it seems a shame not to utilise them in the Fabia.
Buyers should also note that, at the time of writing, there was no option to have an automatic transmission.
See Available Fabia deals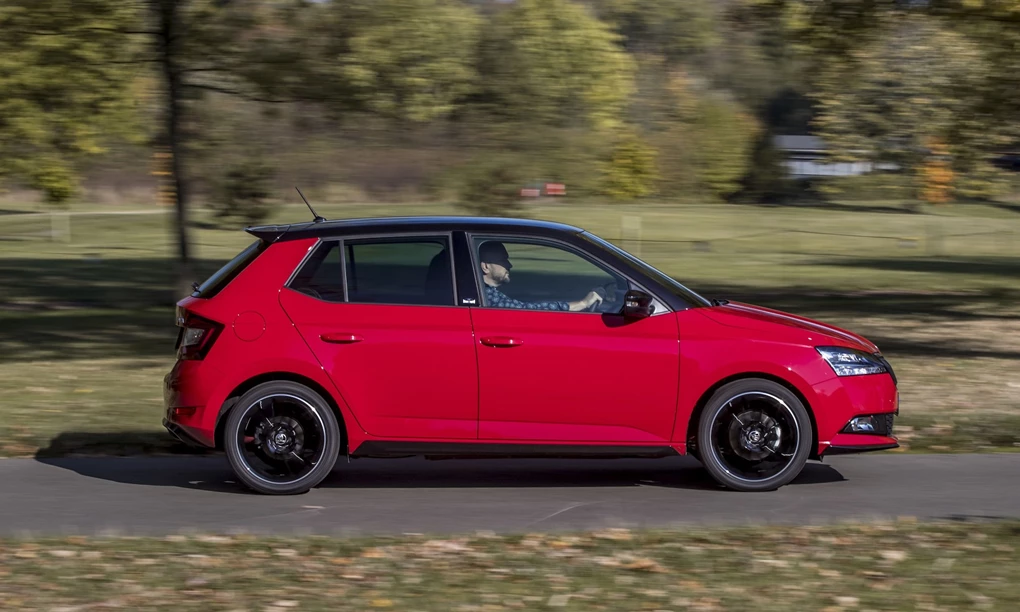 Ride and handling
The Skoda is a really enjoyable small car to drive – it has light steering generally, but it does have a bit more feel to it when cornering a bit harder, and there is also a surprising amount of grip that is sent to the front wheels.
The ride is also well-controlled, and even if it is occasionally a bit firm on the Monte Carlo's 16-inch alloy wheels, it remains comfortable, particularly with the figure-hugging sports seats.
It also deserves praise for being well-mannered at higher speeds. It will easily sit at 70mph on the motorway and feel stable and unflustered. A sixth gear would make the engine sound a bit more refined at speed, but this remains a well-rounded supermini.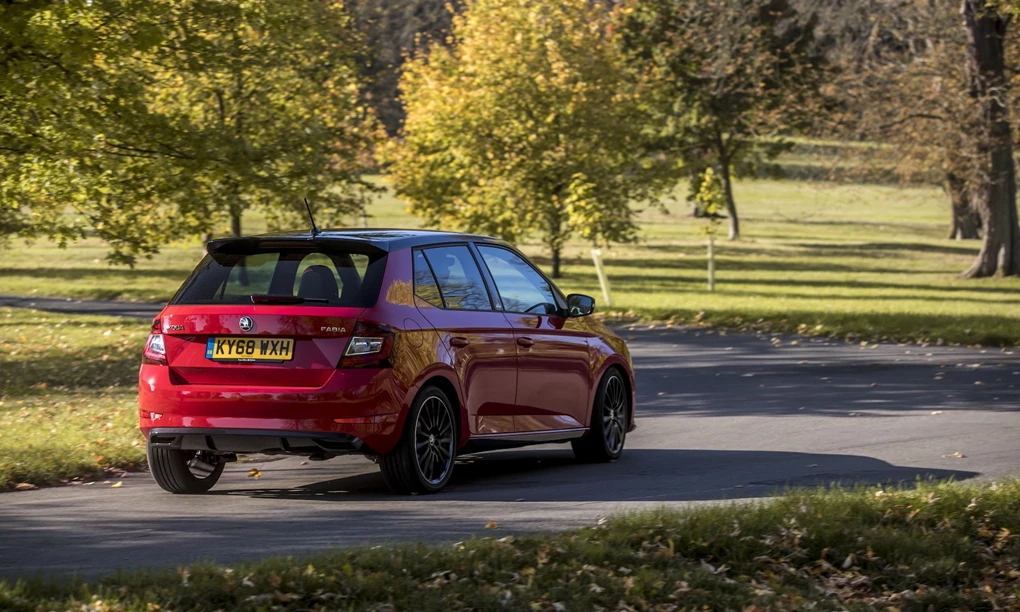 Interior and equipment
Next to many superminis, the Fabia sits at the cheaper end of the spectrum. This means there are more cheap-feeling plastics than what you find on rivals, but it's forgivable on a car of this price point, and it feels built to last. The Monte Carlo also adds some additional flair to the cabin, thanks to the sporty and brightly-coloured seats, as well as carbon fibre trim.
The Fabia also might not be the most practical car in its class, but it should be spacious enough for small families with its roomy boot and decent rear legroom. Handily Skoda also offers the Fabia in Estate form, which allows for a load bay of 530 litres – 200 more than the five-door hatchback.
Standard equipment on the Fabia is generally very good, with all models getting a 6.5-inch touchscreen, autonomous emergency braking and LED daytime running lights. The Fabia Monte Carlo takes this a step further by offering rear parking sensors, front fog lights, a speed limiter, gloss black 16-inch alloys and climate control.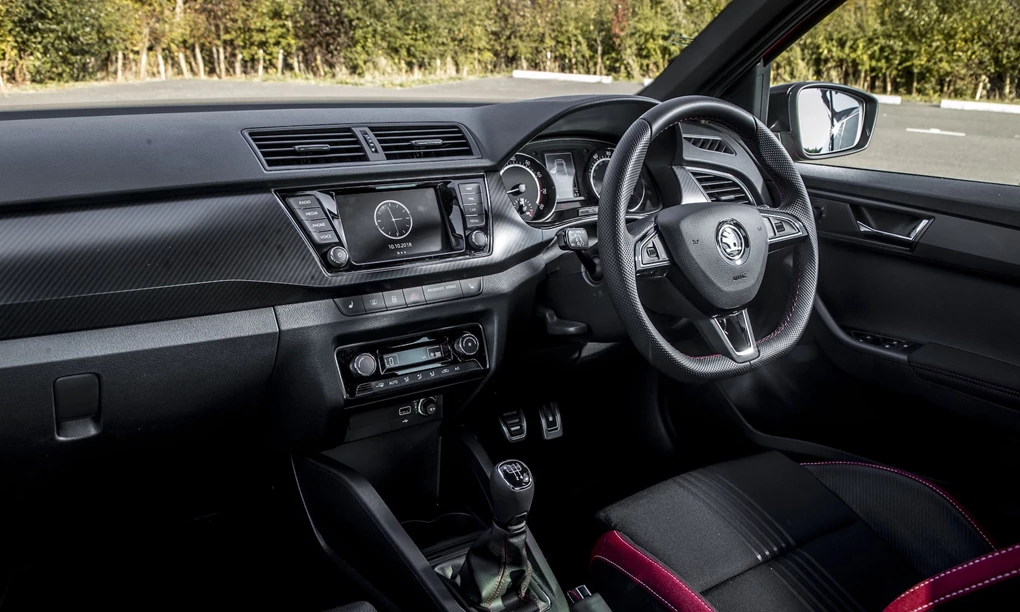 Cost
With prices starting from £17,460, it costs £3,000 more than the entry-level model, and an additional £2,000 on top of the SE version it's based on.
While it remains competitively priced next to many superminis, the Monte Carlo looks a bit expensive in the Fabia range – particularly next to the non-sporty SE L model, which is £500 cheaper, yet comes with more standard equipment.
But it will be cheap to run – this 1.0-litre petrol engine is said to be capable of achieving 50.1mpg on the combined cycle, with low CO2 emissions of 103g/km.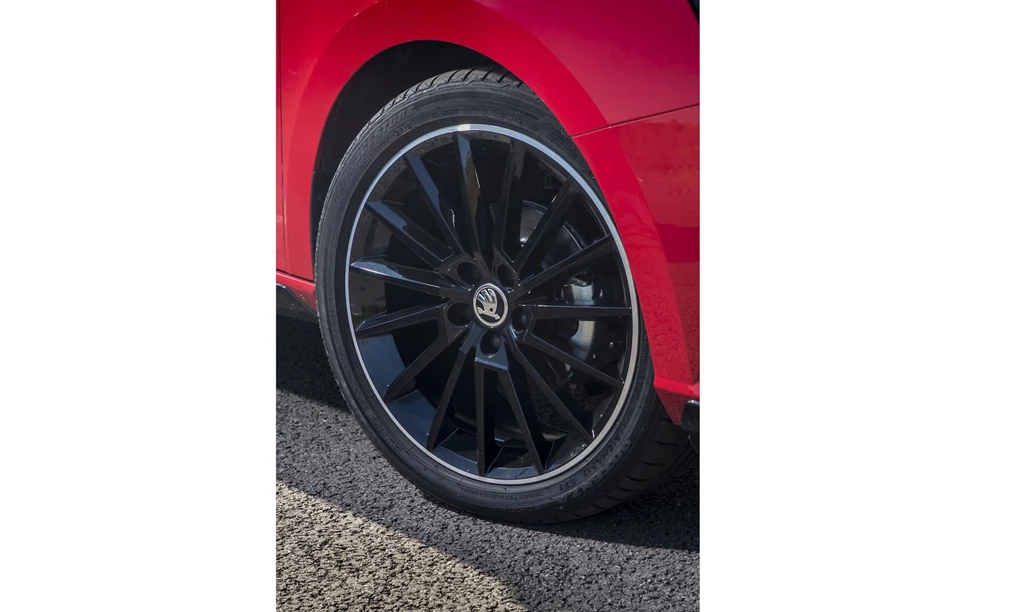 Verdict
The Monte Carlo is undoubtedly the most desirable Fabia in the range – adding a dose of sportiness to the range of Skoda's supermini. It is also built on extremely stable foundations – the Fabia being one of the most appealing cars in its class thanks to its enjoyable drive, spacious cabin and attractive pricing.
However, the Monte Carlo choice is lacking on the engine front, and a more powerful offering certainly wouldn't go amiss. In short, if you love this car's styling, it will be a great choice, but if not save yourself £500 and choose the high-spec SE L grade instead.