Introduction
Skoda introduced the Karoq as a replacement for the very popular Yeti back in 2017. Now the Yeti had established a reputation for being a no-frills but remarkably capable compact SUV, but few could've expected the popularity of the Karoq when it arrived on the scene. Since then, more than half a million examples have been produced, making it one of Skoda's more successful models. 
But you can't just rest on your laurels in this segment, with the number of rivals for the Karoq now vast and varied. It's why Skoda has chosen to give it a mid-life refresh, tweaking its design while adding in some more equipment. Here, we're going to take a look at the impact that these changes have made and whether or not they'll keep the Karoq's popularity continuing.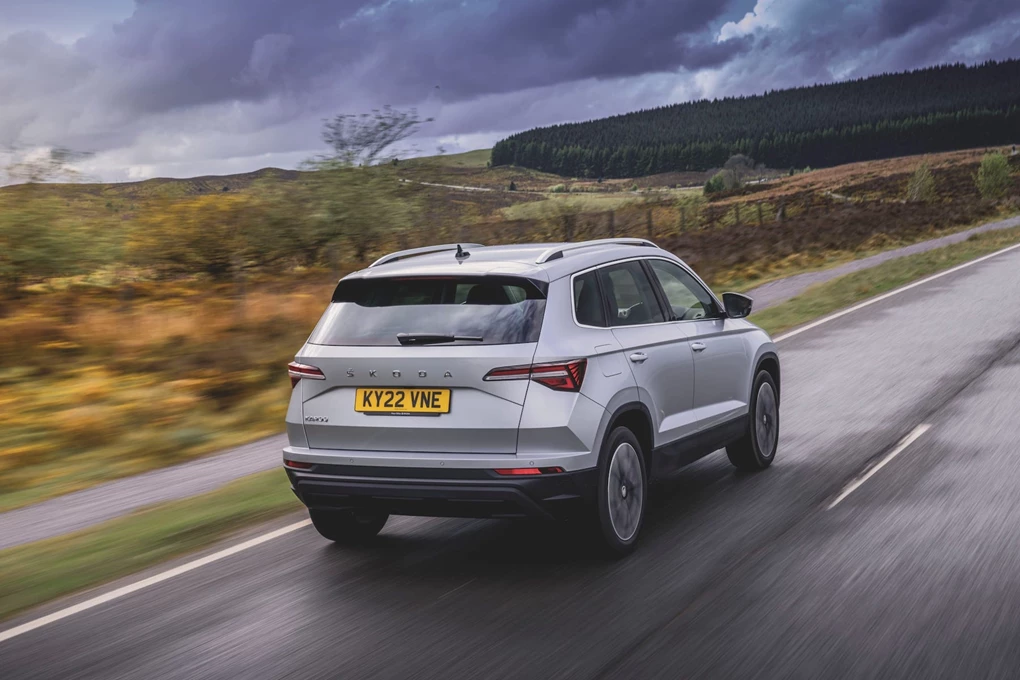 Performance
Skoda hasn't mixed up the Karoq's powertrain options all that much. There are still a range of petrol and diesel units on offer, though curiously any form of electrification remains absent here - something we've not come to expect from new cars. Engine options include 1.0-, 1.5- and 2.0-litre petrol units, while a 2.0-litre diesel will no doubt be the pick of high-mileage drivers owing to its greater refinement and improved efficiency over long distances. In fact, Skoda claims that it'll return up to 59.4mpg while CO2 emissions stand at 125g/km. 
If you're after four-wheel-drive, then you'll need to opt for either of the 2.0-litre diesel or petrol options. It can also only be specified on high-specification trim levels and is omitted from the entry-level grade entirely. Remember too that four-wheel-drive will dent the Karoq's efficiency, with the 2.0-litre diesel's consumption figure, for example, rising to 47.2mpg. Emissions increase to 157g/km, too.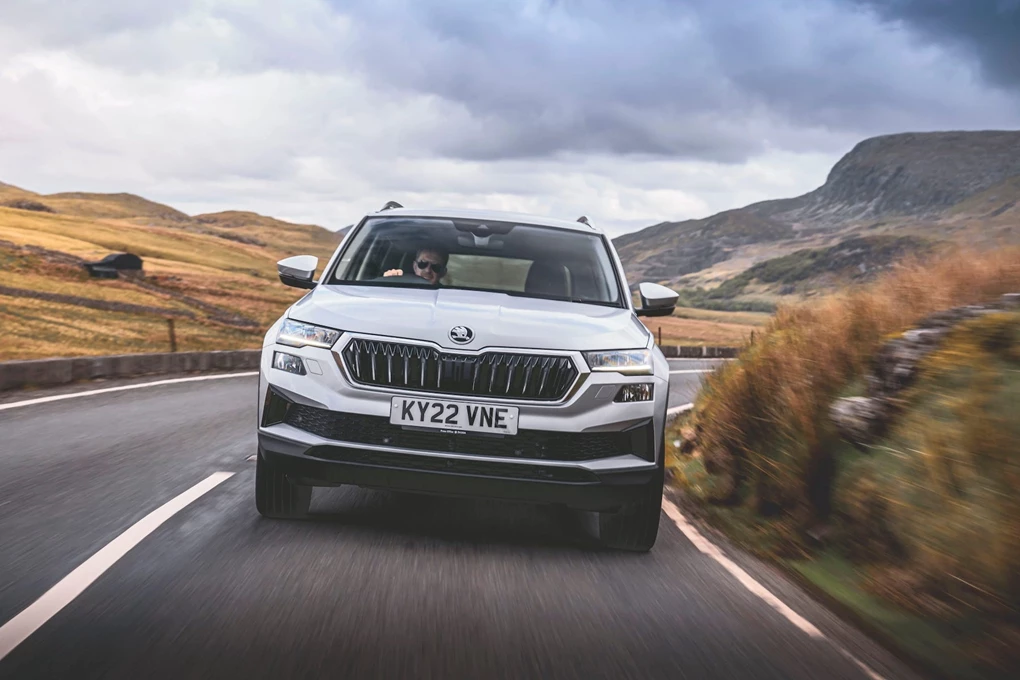 Ride and handling
Given that the Karoq is available with a variety of engines, it's likely that you'll find one to fit your needs. We tested it with the smallest engine available - the 1.0-litre three-cylinder - and found that it was more than adequate despite its compact size. The six-speed manual gearbox is light and easy to use, while despite its relatively buzzy nature at lower speeds the engine does settle down when you're travelling on the motorway. The Karoq's refinement is what really shines through, however, with the cabin remaining hushed at speed. 
Steering-wise things are kept pretty light as you might expect, but decent body control means that the Karoq can be hustled down quicker roads easily. It's surprising just how well-rounded the Karoq is, in fact, and while some may lean towards the diesel engine for its frugality, we'd argue that this 1.0-litre petrol provides more than enough performance for most people.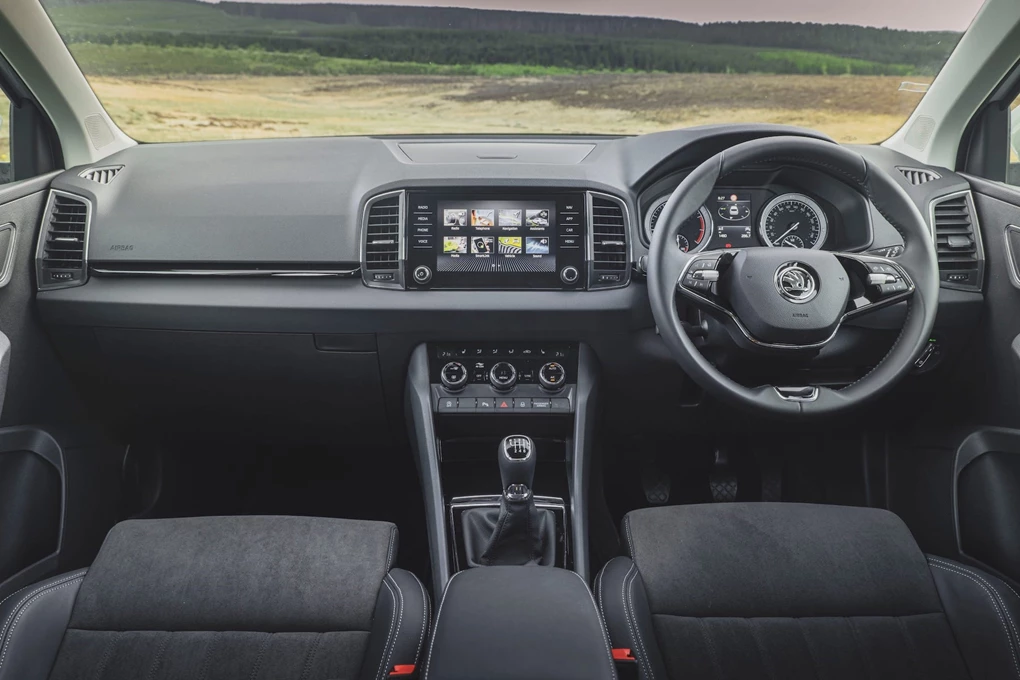 Interior
Skoda has really made a name for itself when it comes to solidly made interiors. The one in the Karoq is no different. It really is a great example of good ergonomics and tip-top materials, with next to no hard plastics used throughout the cabin. This helps to really boost the overall feel of quality and give the Karoq's interior a more upmarket feel than you might expect. 
In keeping with the rest of the Skoda range, the Karoq is very practical too. There's plenty of space for those sitting in the middle row, with good levels of both head and legroom available. When it comes to the boot, there are 538 litres of space available though this can be extended by folding down the rear seats. Plus, added touches such as sliding rear seats and folding tray tables on the back of the front seats are really helpful additions.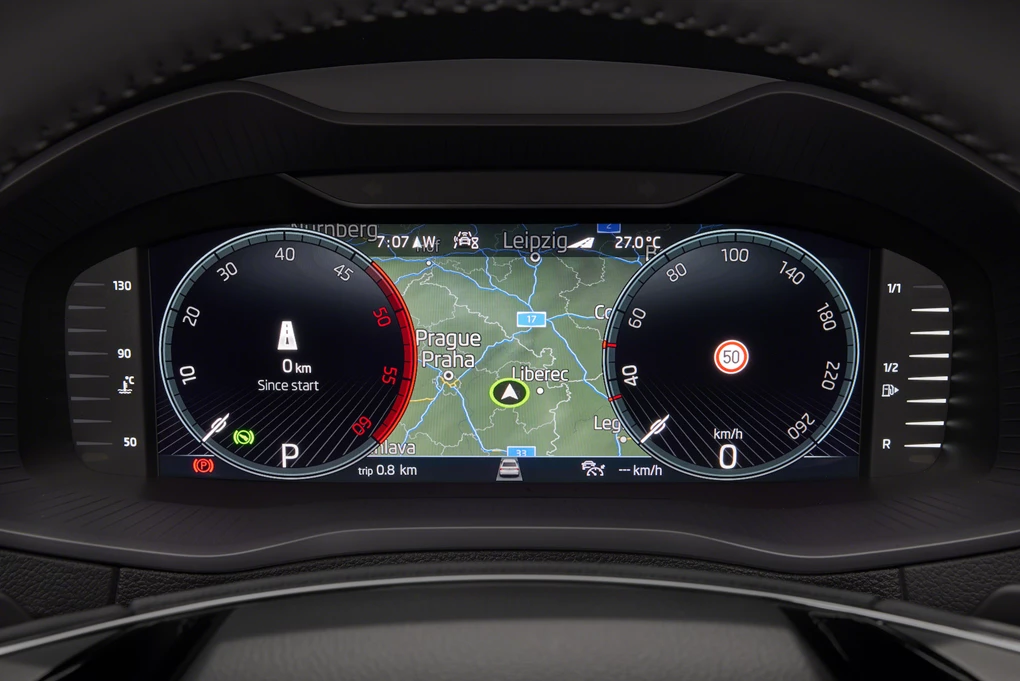 Equipment
Skoda has made the Karoq's range of trim levels far simpler than before, with just three grades - SE Drive, SE L and range-topping SportLine - now available. However, you're more than well catered for with the entry-level specification, which brings features such as electric folding mirrors, an eight-inch touchscreen and rear parking sensors. Dual-zone climate control is included too. 
That said, SE L, with its 18-inch alloy wheels and heated front seats, does bring some added niceties. You also get Alcantara and leather seats that help to take that premium feel even further. SportLine cars focus more on the exterior design, with some more dynamic-looking design touches, as well as Matrix LED headlights and a panoramic sunroof.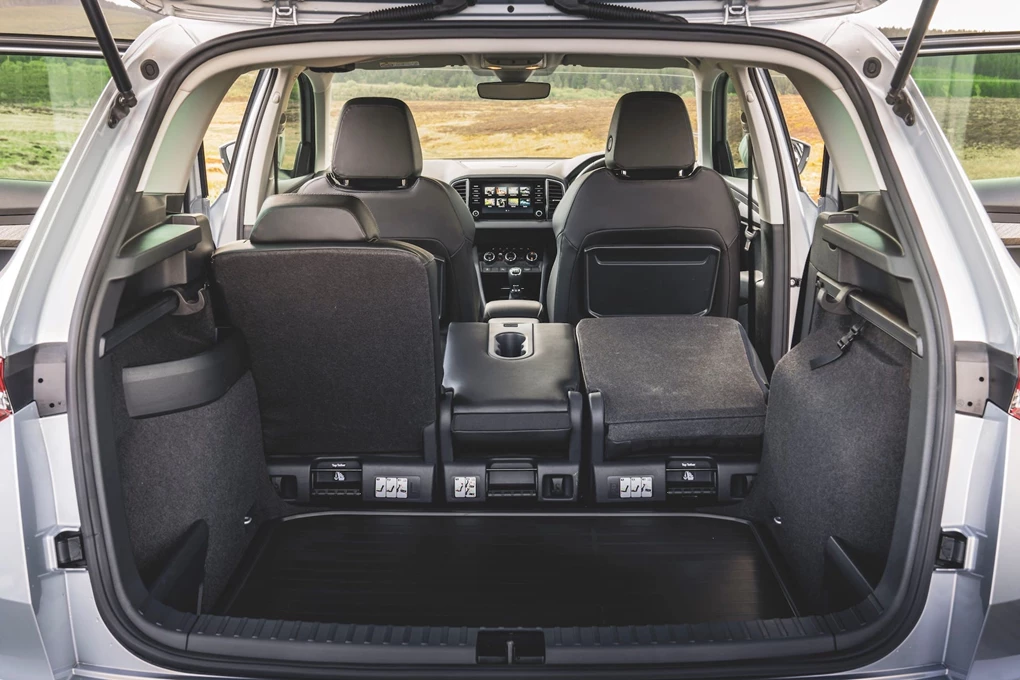 Cost
Prices for the Karoq start from £26,255 for a car in entry-level SE Drive trim but, as we mentioned, you're not going to feel like you're missing out on much by opting for it. Move up to SE L and that price rises to £28,090 and increases right the way to £32,570 when you opt for the SportLine version. 
As we've already mentioned, most of the engines on offer are frugal and good on fuel, with those smaller capacity petrol units being the best choice for those doing short miles or inner-city commutes. However, the diesel still has its place in the range and will no doubt suit longer-distance drivers who need that extra refinement and performance.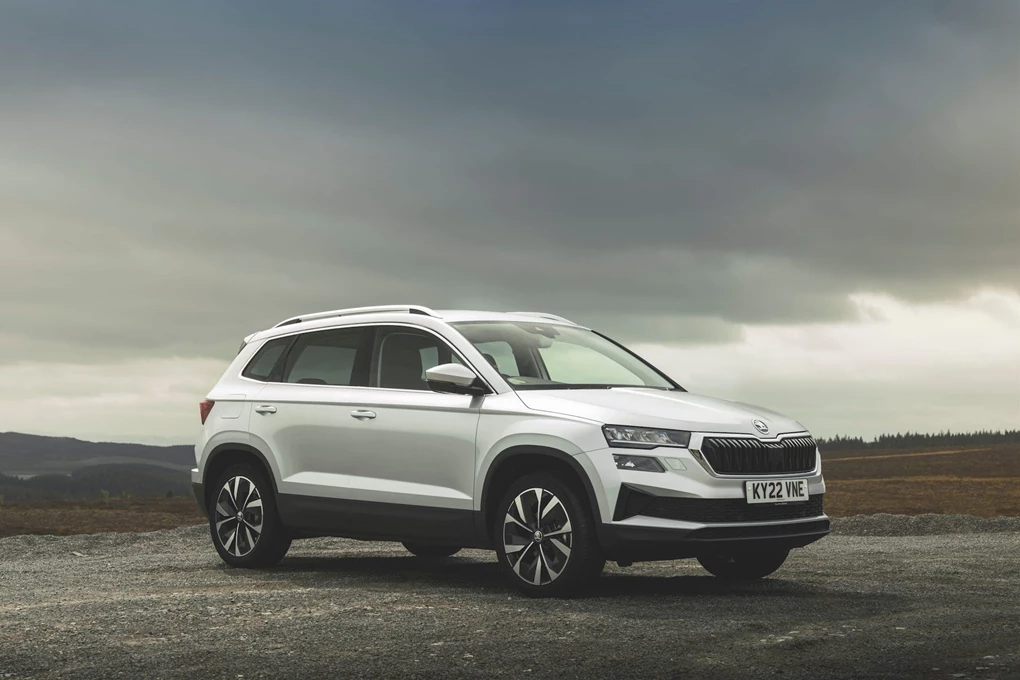 Verdict
There's little doubt that this update will boost the Karoq's popularity even further. It remains just as practical and useful as always, but the new additions mean that it feels even more upmarket than ever. The styling tweaks have brought it closer into line with the rest of the Skoda range while simultaneously injecting some new life into this mid-size SUV. 
With an efficient range of engines to accompany it, we can only see the Karoq's desirability going upwards, despite the increasing number of rivals that it has to contend with.
Enquire on a new Skoda Karoq