Introduction
The automotive arena buzzes with anticipation each year as new models are released, and the Skoda Kodiaq 2023 has been no exception. Earning its stripes in the competitive SUV sector, the Kodiaq's latest iteration garners attention. Let's dive into its offerings to ascertain if it lives up to the hype.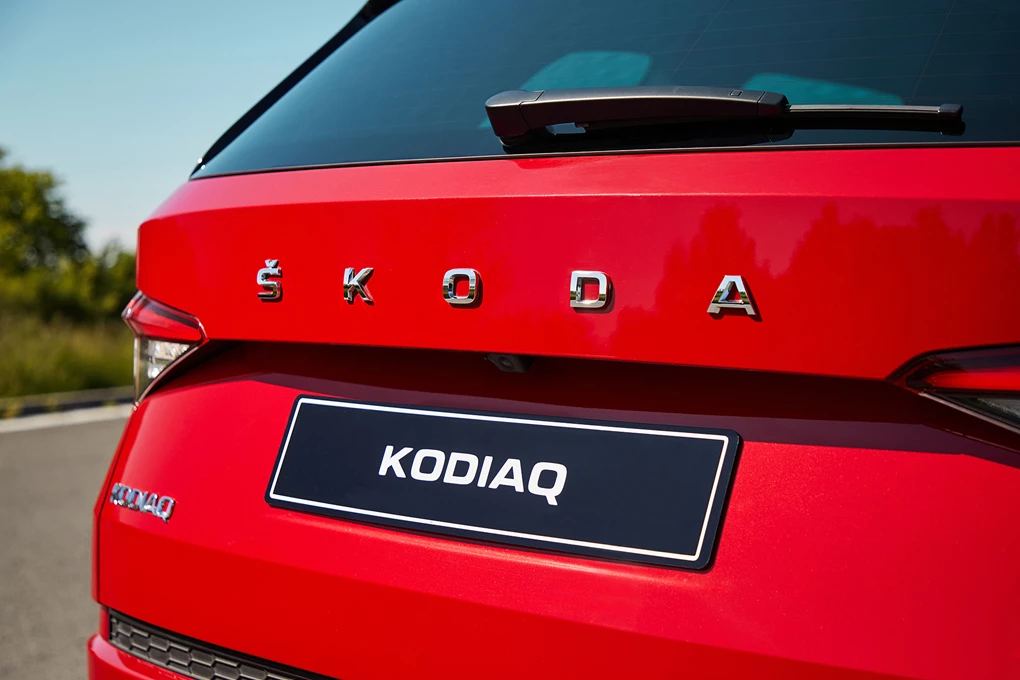 Design and Styling


A vehicle's design often tells its story. The 2023 Kodiaq paints a tale of elegance with a hint of audacity. The modern silhouettes accompanied by the muscular undertones ensure that it doesn't fade into the urban jungle. Skoda's emblematic grille and angular lights accentuate the SUV's demeanor. However, the interior, while plush and spacious, tends to lean towards a safer design palette, possibly missing an opportunity to wow the contemporary crowd.
Skoda's meticulous attention to details reflects in the diverse trims offered. While the SE variant exudes class, the Sportline is unabashedly bold with its blacked-out persona. The VRS, meanwhile, speaks to the purists with its distinct badges and bespoke wheels.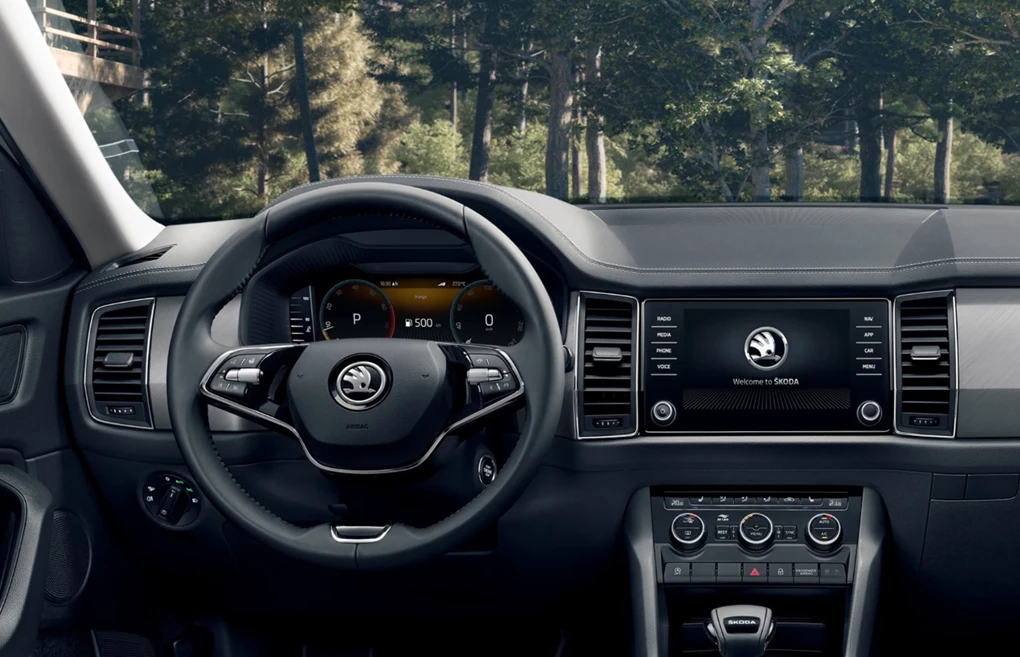 Performance and Engine Options
The Kodiaq's engine lineup serves a broad audience. Its base turbocharged 1.5-liter is a daily-driver's delight, but adrenaline junkies might yearn for more oomph. The 2.0-liter variants quench this thirst but make your wallet notably lighter. The VRS's 245 HP offers a tantalizing glimpse into Skoda's performance capabilities. However, for a more immersive driving experience, a touch more feedback from the steering would have been golden.
Safety Features
Skoda's commitment to safety remains unwavering with the Kodiaq. From adaptive cruise control to forward collision warning, it's like having a vigilant co-pilot. Yet, it's worth noting the lane-keep assist's zealous nature, which might occasionally catch drivers off-guard. Still, the SUV's commendable safety ratings globally reinforce the trust in its protective shell.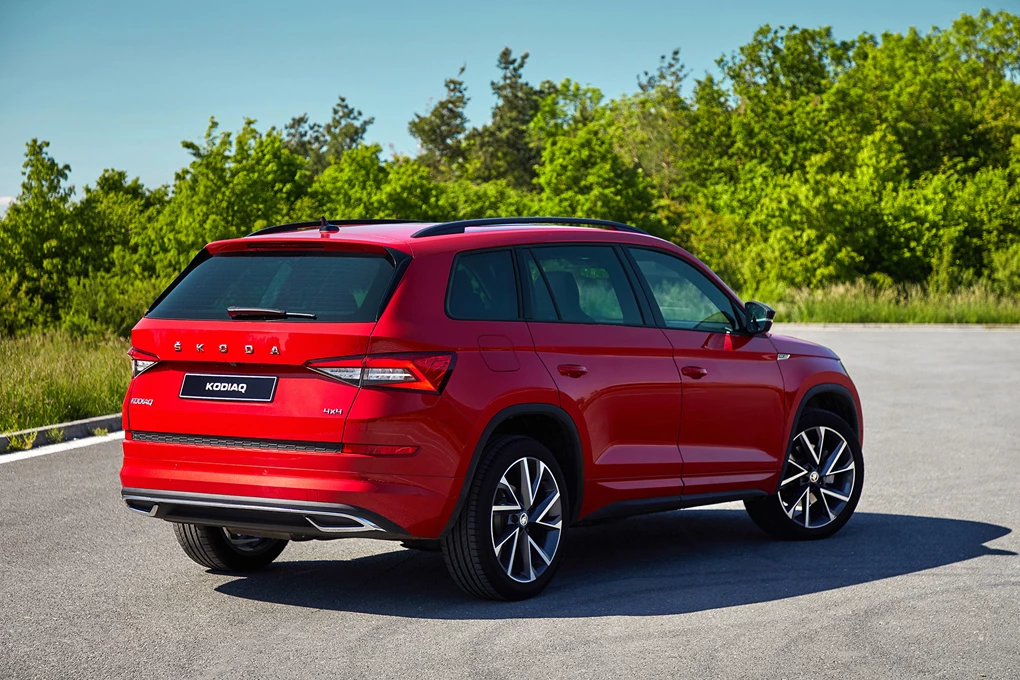 Technology and Infotainment
The Kodiaq's tech suite is reminiscent of a proficient multitasker. Seamless smartphone integration is a boon, though sporadic system hiccups could use ironing out. While the auditory experience is immersive, audiophiles might be left seeking that extra ounce of customization. What's commendable is Skoda's foresight in introducing features like the virtual cockpit, ambient lighting, and wireless charging, adding layers to the overall tech experience.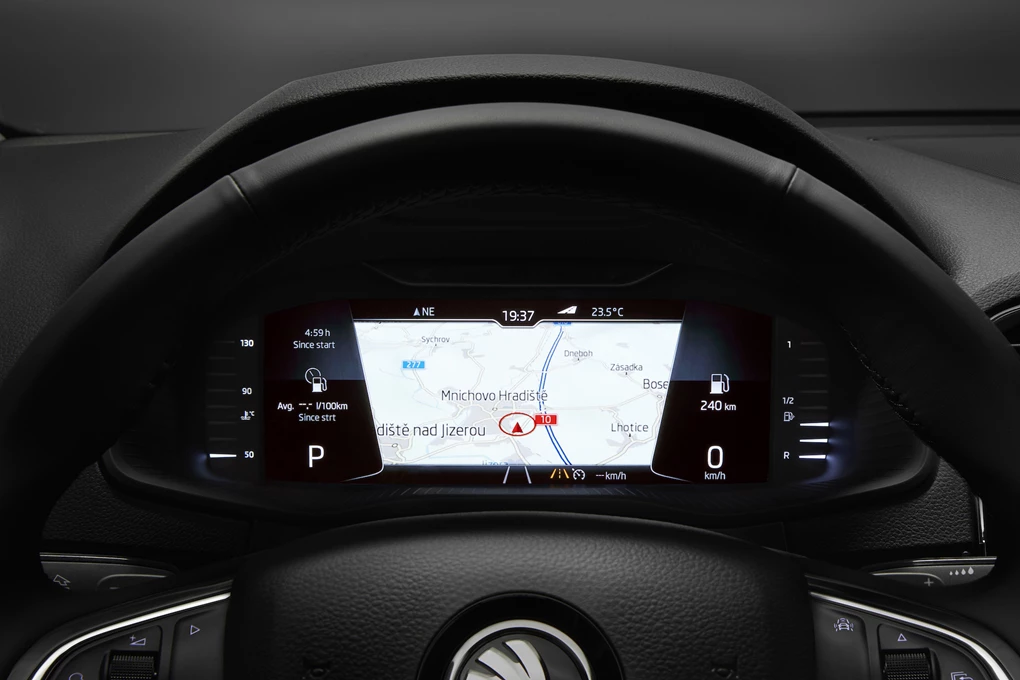 Trim Levels and Options
Skoda's spectrum of trims for the 2023 Kodiaq is its testament to understanding diverse consumer needs. From the foundational offerings in the SE to the opulence of Laurin & Klement, there's a version for every aspiration and budget. But, it's essential to weigh if the base trim offers as much as its competitors.
The Variants available are SE, SE L, Sportline, L&K and VRS.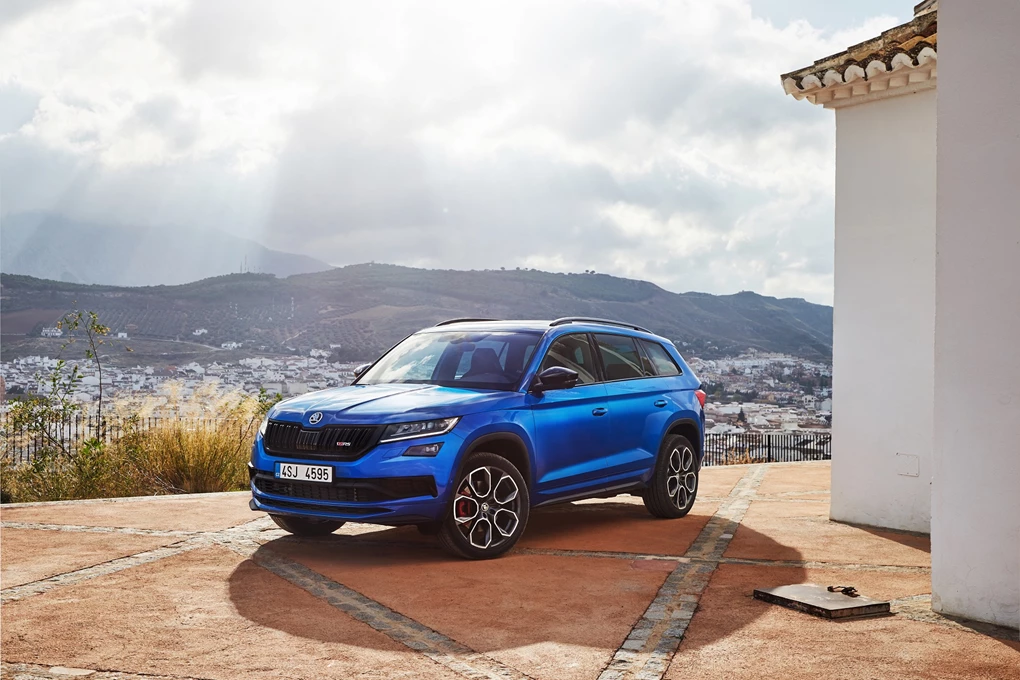 Verdict
The Skoda Kodiaq 2023 stitches together a tapestry of aesthetics, performance, and tech-savviness. Yet, like every masterpiece, there are areas of potential refinement. If you're seeking an SUV that's reliable and exudes confidence with a familial touch, the Kodiaq might just be your next driveway occupant.