Introduction
The Skoda Octavia has long been a hugely popular choice in the fleet sector, thanks to its affordability and generous standard equipment levels. Up until now, though, it's lacked the company car-friendly plug-in hybrid version, which brings lower tax to fleet users.
But as part of Skoda's growing electrified 'iV' range, the Octavia now gets this plug-in hybrid option, using a tried-and-tested setup that's seen in both Skoda models and also widely across the Volkswagen Group.
It certainly brings a lower rate of company car tax – just seven per cent in benefit-in-kind compared to 25 per cent for an equivalent diesel, but overall is it worth choosing over the standard car? Let's find out. 
Performance
The Volkswagen Group is a creature of habit, and the Octavia iV's setup is one widely used, pairing a 1.4-litre turbocharged petrol engine together with a 13kWh battery and 85kW electric motor. The end result is 201bhp and 350Nm of torque, making this the punchiest Octavia outside of the hot vRS models – 0-60mph taking 7.4 seconds and reaching a top speed of 136mph. 
But really it's the running costs that will be of more interest, with Skoda claiming it can travel for an impressive 43 miles on electricity, with this allowing for a fuel economy figure of up to 256.8mpg and CO2 emissions as low as 22g/km. You will need to charge regularly to get anywhere close to those figures, though.
Ride and handling
Like all hybrids, the Octavia iV is at its best the more the battery is charged, when you get the most from its performance and also its low running costs. 
It's a largely pleasant thing to drive, carrying over many of the traits of the standard Octavia – refinement and comfort being the top two. That said, it's not quite so pleasant as the regular model behind the wheel, not being quite so sharp to drive, and the ride isn't quite so cosseting. Both of these are rather common with plug-in hybrids, mainly due to the extra weight of the battery being carried around. 
Interior and equipment
Skoda has vastly improved the cabin of its latest Octavia, shifting upmarket in terms of both technology and quality. All versions benefit from a large touchscreen and digital dial system, while aluminium detailing and a minimalist cabin adds to the appeal further. 
There's also the question of spaciousness, which is an area where the Octavia has long excelled, not least in the family hatchback class. Like the standard car, you can choose the iV as both an estate car or hatchback, though the boot is noticeably smaller because of the batteries – measuring 450 litres or 1,405 litres with the rear seats folded down, as opposed to 600 litres and 1,555 litres with the regular Octavia. That said, the boot seems far bigger than the numbers suggest. 
If you're wanting a plug-in hybrid Octavia, for the time being you're limited to just one high-spec trim level – the SE L. Sitting at the top of the regular Octavia range, it features kit including heated front seats, microsuede upholstery, a 10-inch touchscreen with satellite navigation and keyless entry. Plenty of safety is also on offer, such as front and rear parking sensors with manoeuvre assist and adaptive cruise control.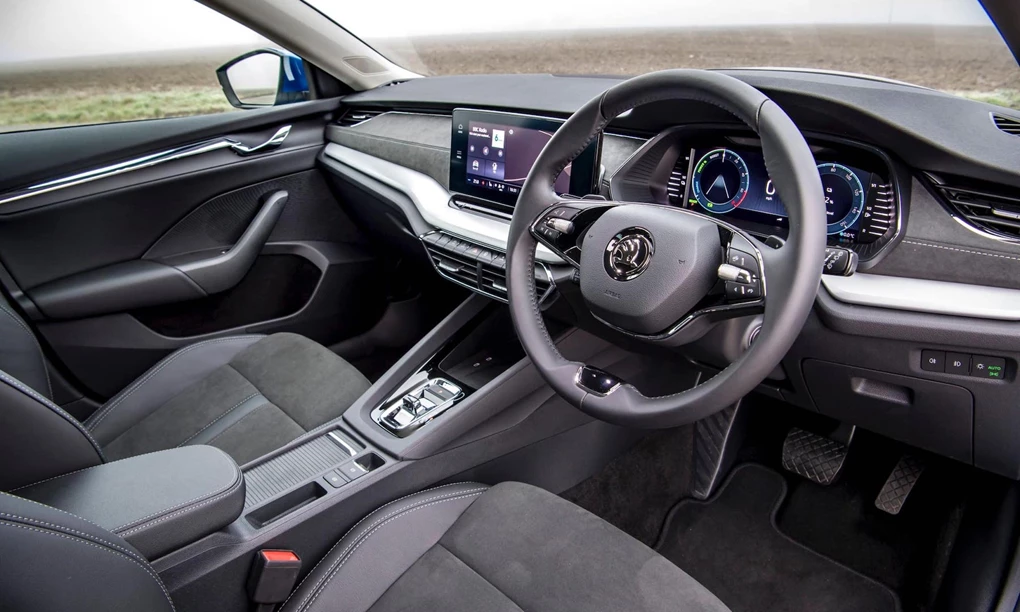 Cost
Given a plug-in hybrid essentially combines two powertrains into one, they're always quite expensive, and at least on paper next to regular petrol and diesel options. 
It's no different here, with the Octavia iV being priced from £33,150 for the hatchback or £34,230 if you'd prefer the estate. It really is a lot of money for what it is, and you'll have to work hard to recuperate those savings by plugging it in if you're a private buyer. Thanks to the aforementioned low rate of company car tax, it's certainly a much easier option to stomach for business users.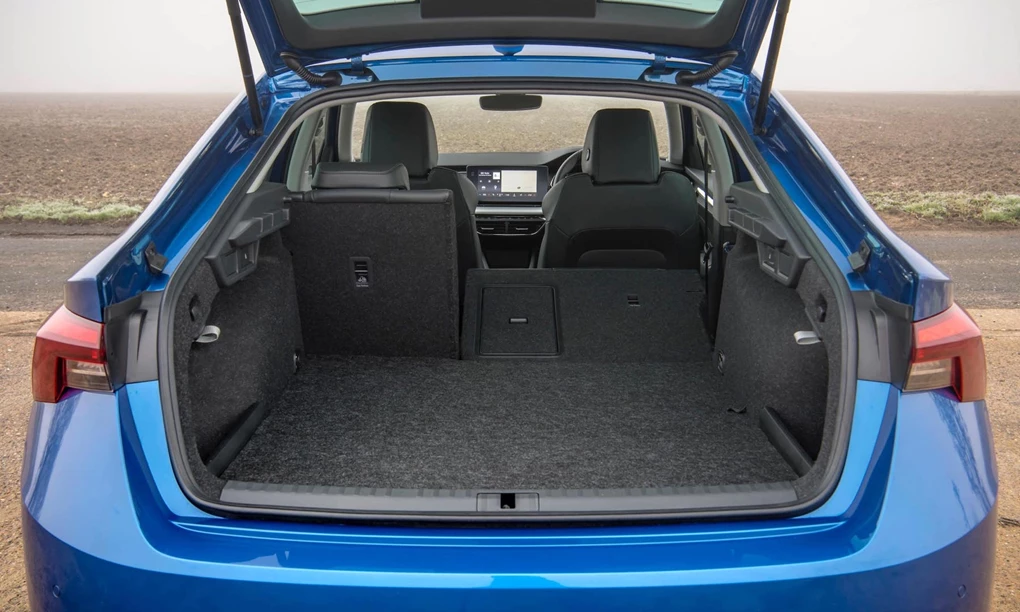 Verdict
The first plug-in hybrid Octavia is certainly an appealing option, bringing swift performance and low running costs to the range of this already-enticing option. It keeps its comfortable ride, and while not quite as practical as the standard car, it's still better than plenty of others in this class when it comes to outright space. 
Though not as pleasant to drive as the standard car and quite pricey to buy, the low running costs and attractive company car tax rates mean it's likely to be an attractive choice for fleets and businesses.
Enquire on a new Skoda Octavia iV