Introduction
Skoda might have been a bit slow to venture into the world of electrified models, but with its new Citigo-e iV and Skoda Superb plug-in hybrid, this firm is quickly catching up with those that have been there years.
The Superb iV (those two letters at the end signifying Skoda's electric sub-brand) is Skoda's first plug-in hybrid, with the new Octavia following later this year.
It utilises a well-known VW Group powertrain, though, and is available in the latest version of Skoda's flagship Superb, with a recent facelift giving it a more stylish look along with new technology and safety kit. With the regular Superb being one of our favourite cars on sale, does this new plug-in hybrid only help things further?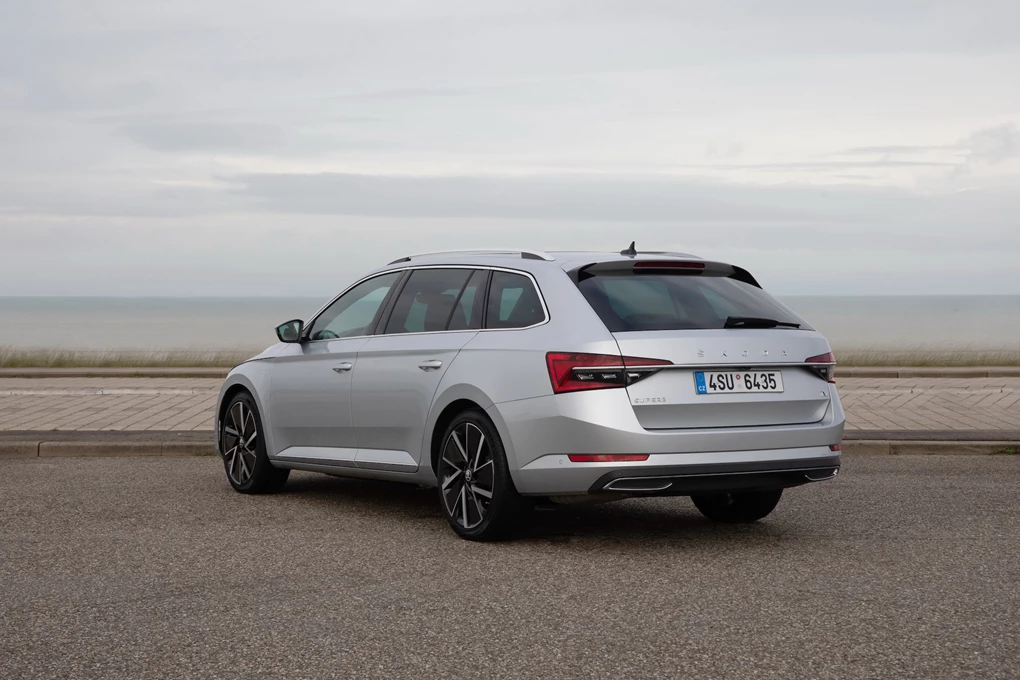 Performance
While it might be new a Skoda, this powertrain is one that features in models like the Audi A3 e-tron (no longer on sale) and Volkswagen's Passat GTE. It combines a 1.4-litre petrol engine together with an electric motor and a 13kWh battery to produce a combined 215bhp and 400Nm of torque. Meanwhile the gearbox of choice is a six-speed DSG automatic transmission, which sends its power to the front wheels.
While it's one of the more powerful Superb variants, the additional batteries numb performance somewhat. Though in Estate guise, like it's being tested in here, 0-60mph takes a respectable 7.6 seconds, while it would reach a claimed top speed of 138mph.
But most buyers will be choosing the Superb for efficiency, with Skoda claiming it can travel for 35 miles just on electricity, though expect something between 20 and 30 miles in real-world conditions. Either way, that allows for some impressive efficiency figures, with Skoda claiming a fuel economy figure of nearly 150mpg, along with CO2 emissions of just 38g/km.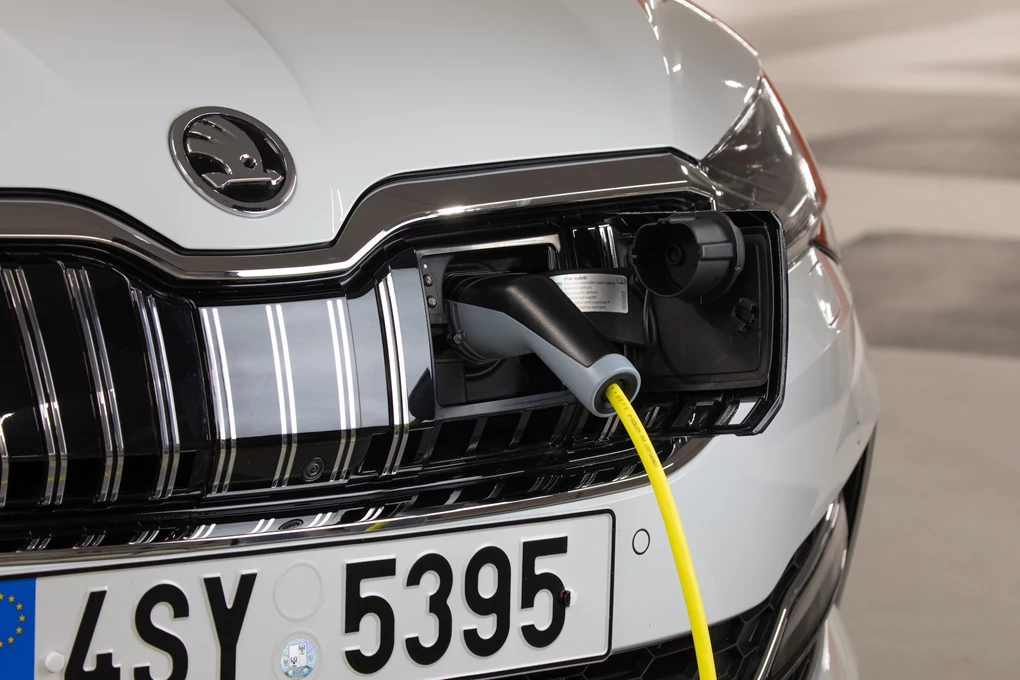 Ride and handling
While some models can be quite jerky on the switch between electric and petrol power, the Superb manages to be impressively smooth and near-seamless in its transition. Various modes are on offer for you to choose how to use the electricity – you can hold it for later, use a combination of hybrid, chuck it into Sport for the best performance or put it straight into 'E-mode' if you want to run around with zero emissions.
It also retains all the comfort and refinement of the regular Superb, even on our Sportline test car's larger alloy wheels - though the adaptive dampers that are fitted as standard to every plug-in hybrid Superb do a great job of suppressing any road imperfections. Normality is the thing that shines through here, though, as it hardly feels different to a petrol model, which is likely to impress plenty of buyers.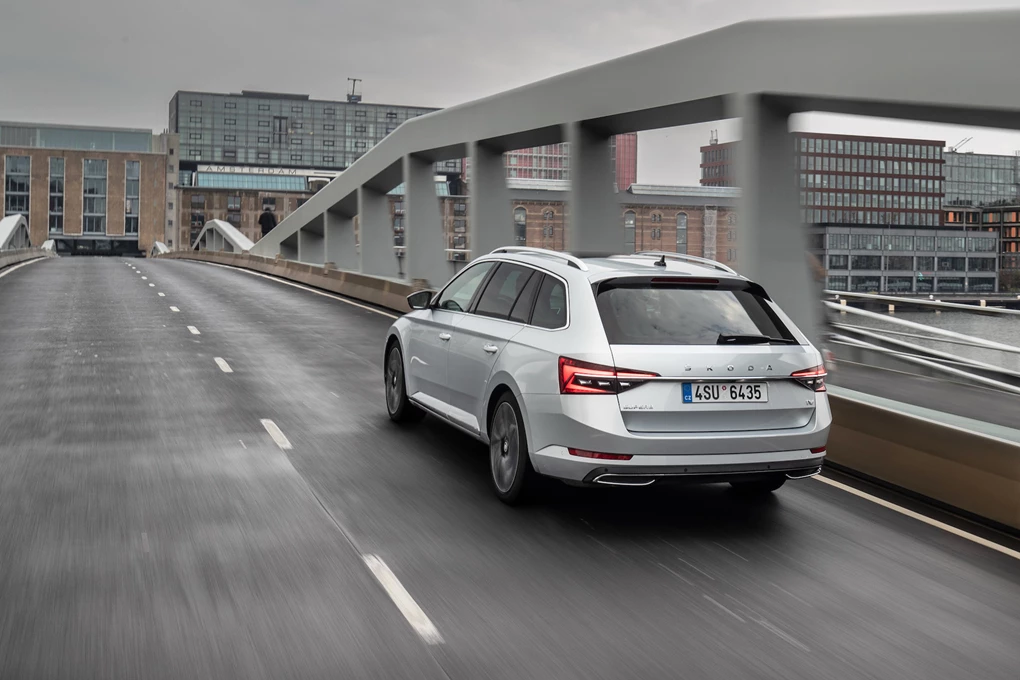 Interior and equipment
Aside from a few revised electric buttons and different dials, it's all plain sailing in the cabin, too, and it feels just like a normal Superb – that's no bad thing as this large Skoda is one of the best cars to spend time in.
The trim quality impresses, while all dials and switches are clear to use, though the glossy 9.2-inch touchscreen can occasionally prove to be not especially intuitive while on the move.
Rear space continues to be class-leading, too with chauffeur car levels of room in the back, while the only real downside of going hybrid here lies with the reduced boot space. Compared to the 680 litres you'd find in the regular Superb, the plug-in hybrid offers 510 litres. That might sound like a huge reduction, but the only real difference lies with the lack of underfloor storage, which is taken up by the charging cables and batteries. There will be few moaning about a lack of space.
By choosing the plug-in hybrid, the only trim levels you miss out on are the basic S and SE grades – leaving you the option of SE L, Sportline Plus and Laurin & Klement.
Standard equipment on the SE L includes full Matrix LED headlights, 18-inch alloy wheels, leather upholstery and an electric driver's seat to name but a few features. Sportline Plus brings LED interior lighting, a larger 9.2-inch touchscreen, larger alloys and a sports styling kit. Meanwhile at the top of the range the Laurin & Klement specification brings ventilated front seats, a heated steering wheel, park assist and a Canton sound system, and certainly leaves you wanting for very little.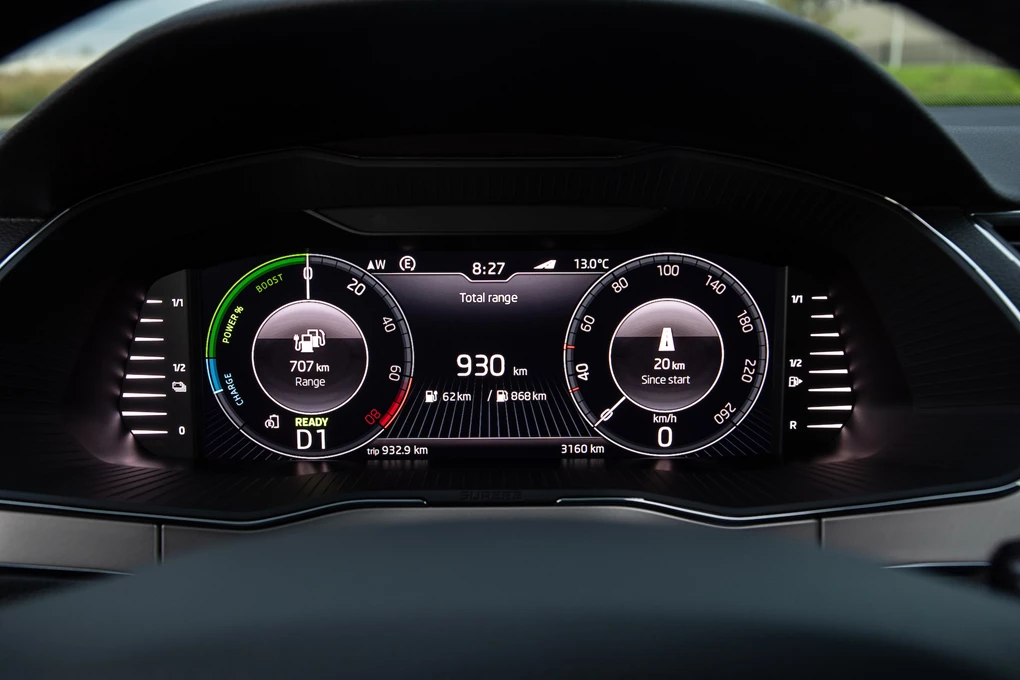 Cost
Aside from the powerful 268bhp 2.0-litre petrol-powered Superb, the plug-in hybrid is the most expensive version in the line-up, with prices starting from £34,755 for the hatch and £36,035 for the estate. It makes it quite an expensive choice on paper, though the long standard equipment list and impressive spaciousness gives it an advantage over rivals.
But the savings will come on the running costs – particularly if you charge it up regularly. It's set to be particularly popular with business users, as the low benefit-in-kind ensures it offers significantly reduced company car tax next to other petrol and diesel options.
Verdict
This new plug-in hybrid has added yet further appeal to the range of the excellent Skoda Superb.
It might be marginally less spacious and more expensive than other petrol and diesel versions, but with the smooth powertrain and the opportunity for ultra-low running costs, it makes the iV look like a seriously convincing option.