Introduction
When SsangYong was introduced to the UK in 1993, it was originally known as a budget manufacturer producing practical and rugged models. Over time, the South Korean firm has been gradually moving into the mainstream, with models such as the Tivoli and Rexton helping to do this.
They have often been considered a left-field choice, though that looks about to change with the all-new Korando. Now in its fourth generation, it's a more attractive proposition than ever for the crossover market – sitting alongside rivals such as the Hyundai Tucson and Nissan Qashqai.
Highlights on this new car include bold styling – it's hardly recognisable compared with the old car – which has completely transformed the Korando into one of the sharpest-looking models on sale in its class.
The levels of safety assistance and technology have also improved dramatically – each making the Korando more appealing than ever.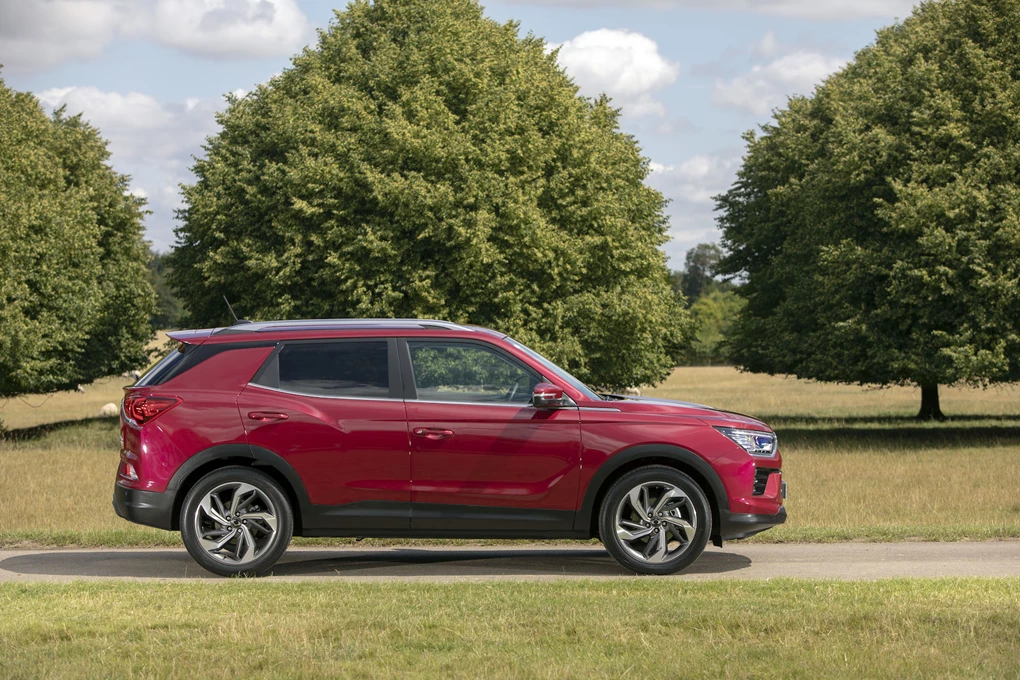 Performance
From launch, the Korando is equipped with just one engine – a 1.6-litre diesel.
It's available with front- or four-wheel-drive and is paired to a six-speed automatic gearbox. The engine itself produces 134bhp and 324Nm of torque – allowing for a 0-60mph time of 11.8 seconds and a top speed of 112mph.
The Korando isn't a model that's centred around performance, but this diesel engine's torque is likely to have plenty of appeal to caravanners – traditionally the Korando's core market.
From December, the SUV can be ordered with a 161bhp 1.5-litre petrol engine, which will widen the Korando's appeal further – particularly as it's set to be offered with manual or automatic transmissions.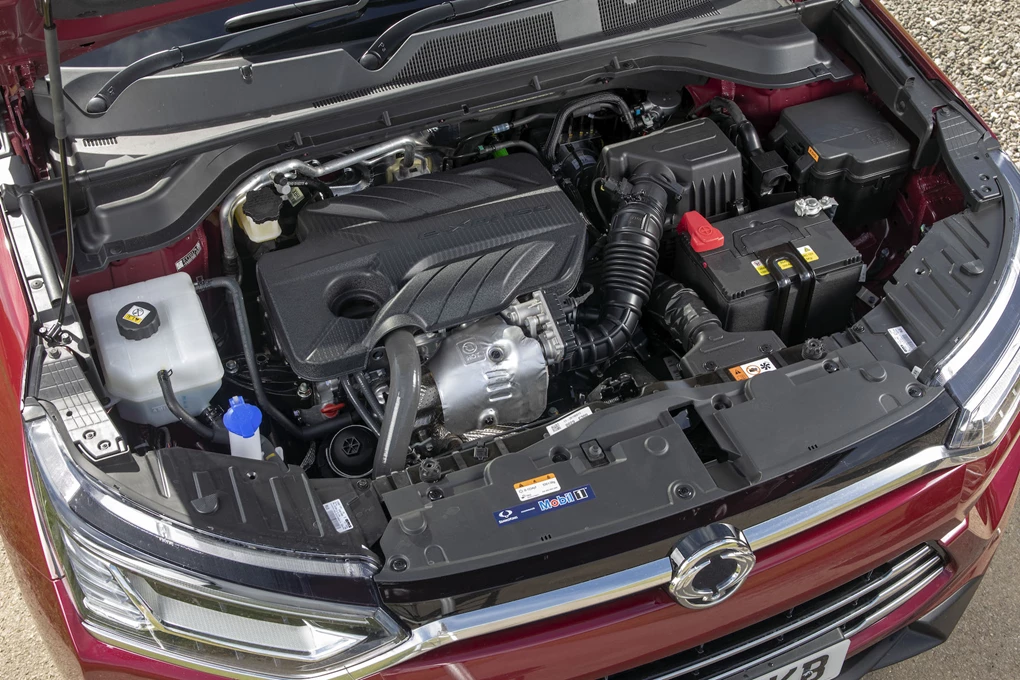 Ride and handling
Initially the diesel engine can sound a bit gruff, but once you get up to speed it quietens down and allows the Korando to be a composed cruiser. It's also a good size – not being too large (useful on our Cotswold test route) yet still offering plenty of practicality and road presence.
We did find the ride to be overly firm, though our flagship Ultimate version's large 19-inch alloy wheels didn't help matters. However, aside from that the Korando is a smooth and composed crossover that's ideal for day-to-day duties. It might lack the dynamic sparkle of rivals, though that's not necessarily something to be held against it.
See Available Korando deals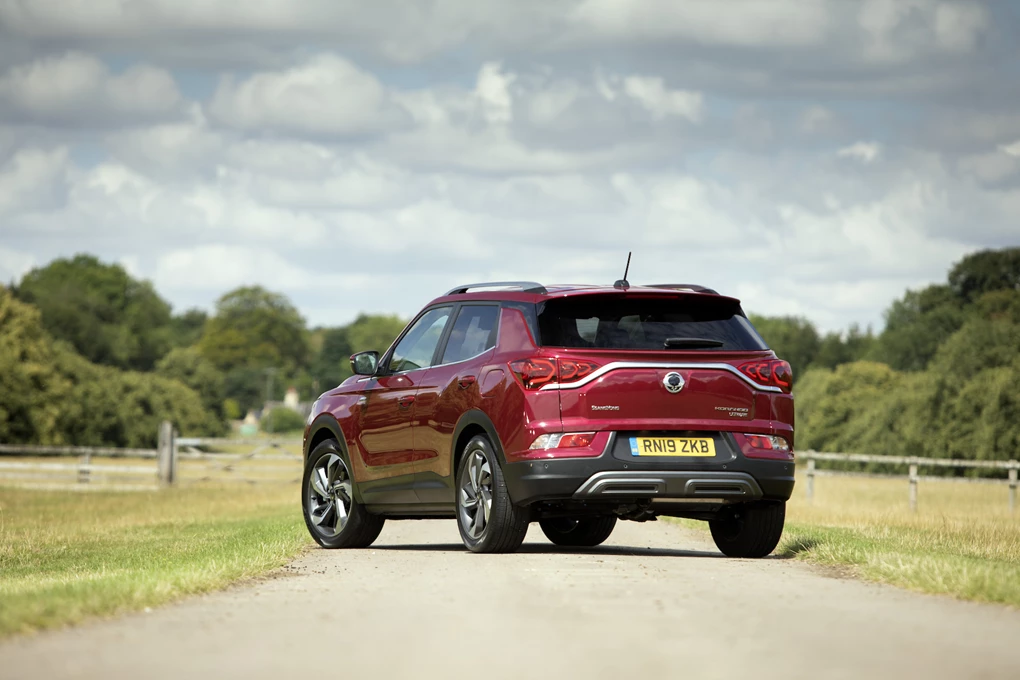 Interior and equipment
The interior is undoubtedly one of the areas where SsangYong has really moved the game forward with its Korando.
There has been a step up in quality – it feels just as nice inside now as other rivals from Vauxhall and Hyundai, for example. It also remains as spacious as ever, with the boot offering an impressive 551 litres of luggage space with the seats up, or 1,248 litres with them folded flat. The cabin in general also feels spacious, with plenty of room for adults in the rear seats, too.
Standard equipment is impressive on the entry-level ELX models – including 17-inch alloy wheels, cruise control, and automatic lights and wipers.
The Ventura adds an eight-inch touchscreen, faux leather upholstery, 18-inch diamond-cut alloy wheels, front and rear parking sensors and heated front seats.
The flagship Ultimate is very well-equipped, coming with nine-inch alloy wheels, 19-inch diamond-cut alloy wheels, LED headlights and an electric tailgate.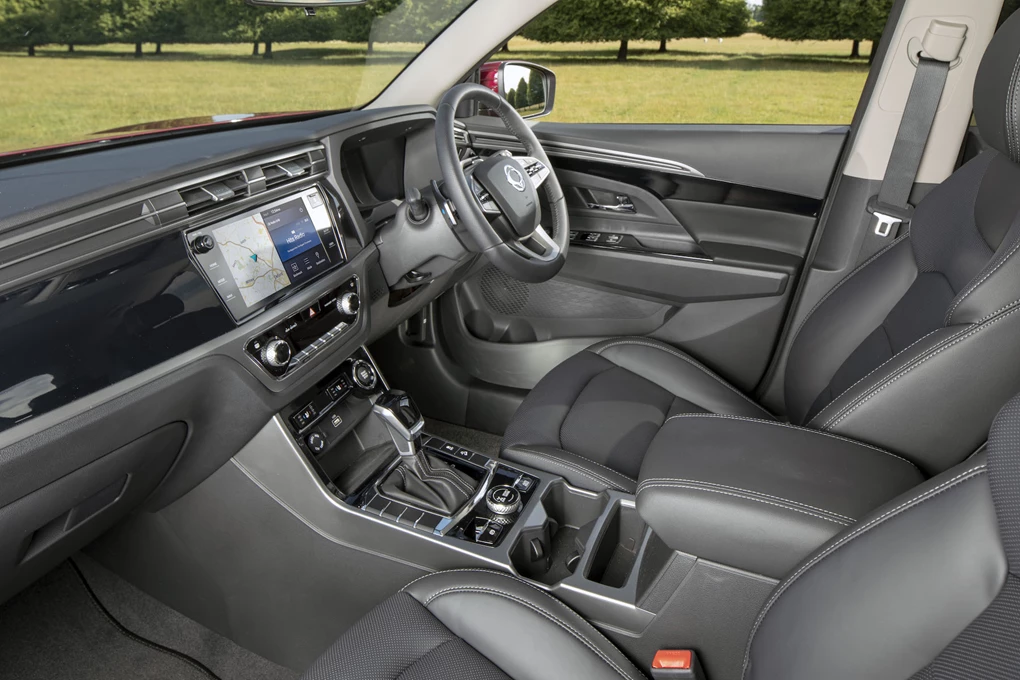 Cost
As SsangYong's models have moved more and more upmarket, so have the firm's prices. No longer is the Korando the most affordable car in its class, though a £19,995 starting price is still excellent for a car of this size and with this much equipment.
However, we would advise sticking with low- to mid-spec models, as the flagship Ultimate's £31,995 list price seems a bit excessive, though you do have to consider the levels of standard equipment you get with this model are very good.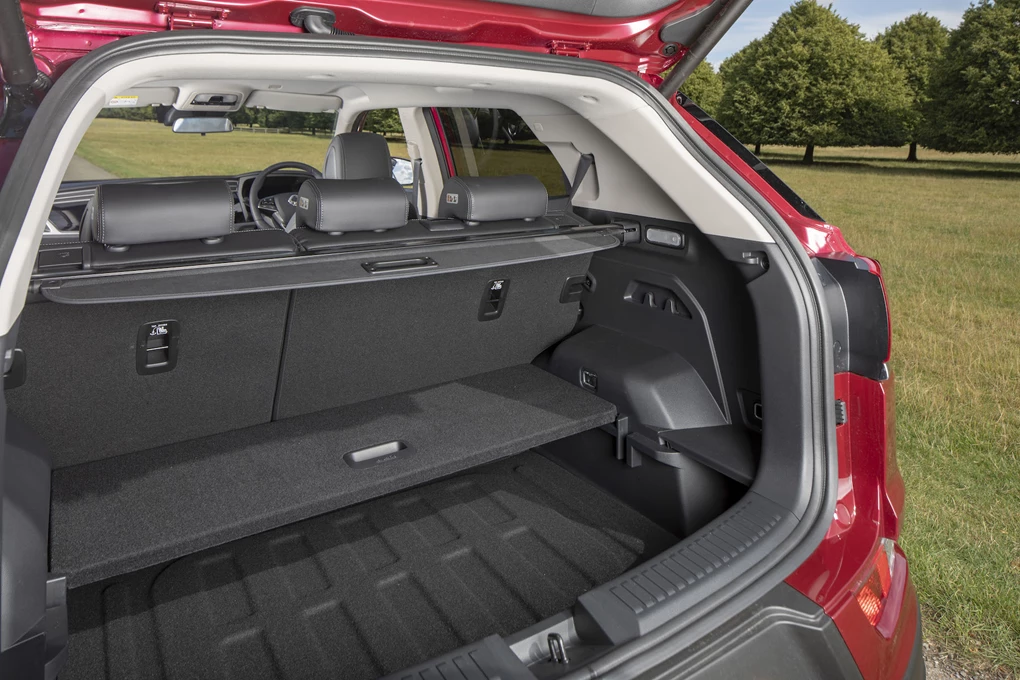 Verdict
While the Korando might not have been a crossover at the forefront of buyers' minds in the past, this all-new model is completely transformed over the car it replaces. With new levels of refinement and a high-quality cabin, it moves SsangYong into line with more mainstream manufacturers.
We just hope that the buying public's lack of brand awareness of SsangYong doesn't put them off opting for the well-rounded Korando.