For many, the name 'Subaru' purely conjures up images of world rally events. But what about Subaru in the mainstream car market?
Well, back in 2012, Subaru decided to catapult a new model into the market in an attempt to broaden its appeal and capitalise on a growing trend – crossovers – with its new model, the XV. To say the crossover market has a flurry of competitors is an understatement, which means the XV is not short of combatants.
Since its launch in 2012 there has been an array of different rivals launched into the market, some with a more soft-roader appeal, others offering four-wheel-drive. The XV slips into the latter part of the market thanks to its 4WD system, ultimately meaning that it is pitted against the likes of the Audi Q3 and BMW X1.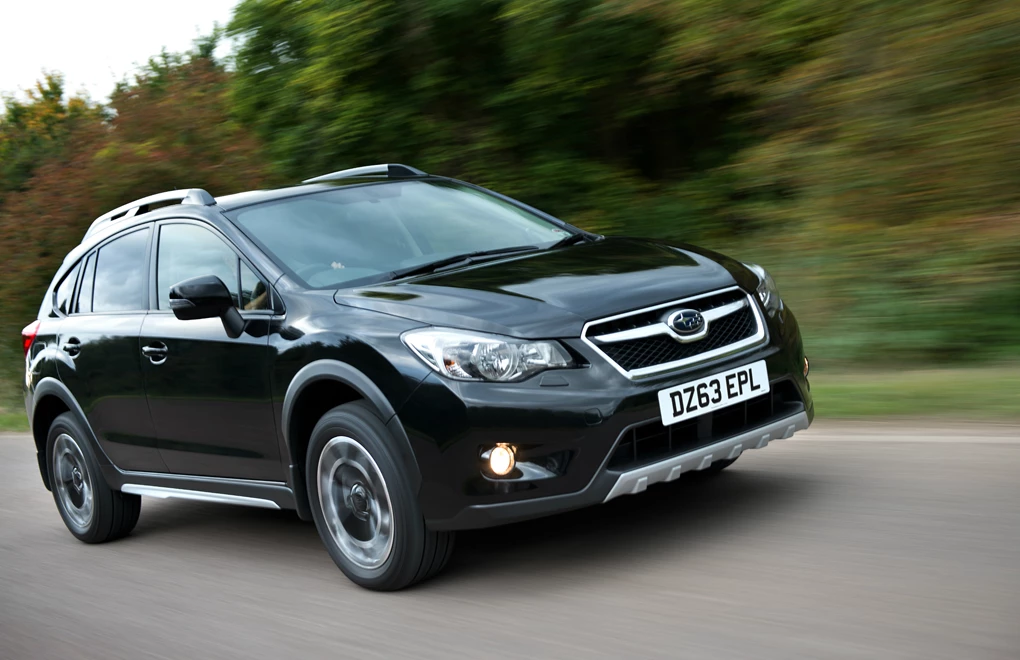 Performance
Many crossovers have an abundance of engine derivatives to choose from. The XV is not one of them. There is just one petrol and one diesel to choose from, both of which are 2.0-litre units and offer similar power outputs on paper. The petrol produces 148bhp and the diesel 146bhp.
We tested the 2.0-litre boxer diesel which, if anyone has driven a Subaru boxer engine will know, emits a throaty grumble if you bounce the rev counter high enough. This engine delivers impressive low down pull and will reach the 62mph mark in just 9.3 seconds.
Our model was fitted with six-speed manual gearbox, although an automatic is available, and we found this very slick up and down the gears. We do have a slight gripe with it though when it comes to it's positioning. When it neutral, the gearstick leans to the left, which feels very odd. That means that when you are in something like fifth gear, it actually feels like you are in third.
As the XV comes fitted with all-wheel-drive, it is tempting to find excuses to venture off-road. If you do then the XV should keep you afloat on muddy trails and small hills. However, as with other crossovers, be careful how far you attempt to push it – it's no Land Rover.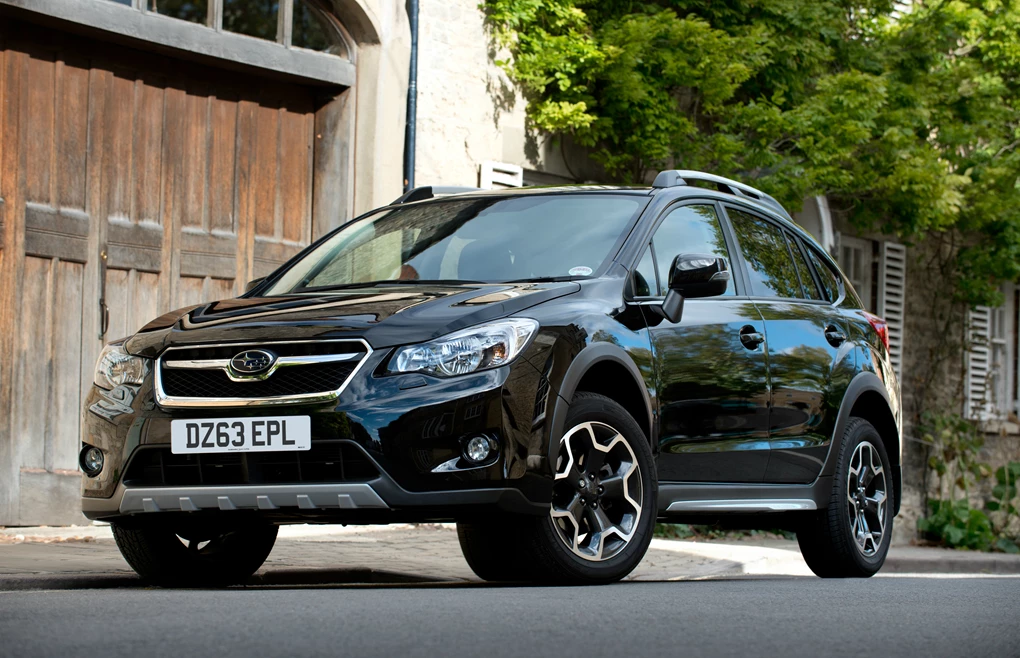 Ride and Handling
Although the steering is fine for city driving, it lacks feel when it comes to cornering and can leave you feeling a bit nervous as to where the front-wheels are pointing. 
If you are going to drive the XV around city or urban environments then you will probably find its ride very quaint and fitting for the job. The suspension is supple, insulation is good and the steering feels light and easy to predict. But pick-up speed and throw a few sharp bends its way and the XV doesn't feel up to scratch with other crossovers like the Skoda Yeti and BMW X1. Although the steering is fine for city driving, it lacks feel when it comes to cornering and can leave you feeling a bit nervous as to where the front-wheels are pointing. Understeer and body roll will also make an appearance if you push it on country roads. Also, when at speed, the impressive insulation and suspension get found out somewhat as wind and engine noise leak through to the cabin and the suspension can feel unsettled if you hit several bumps in quick succession.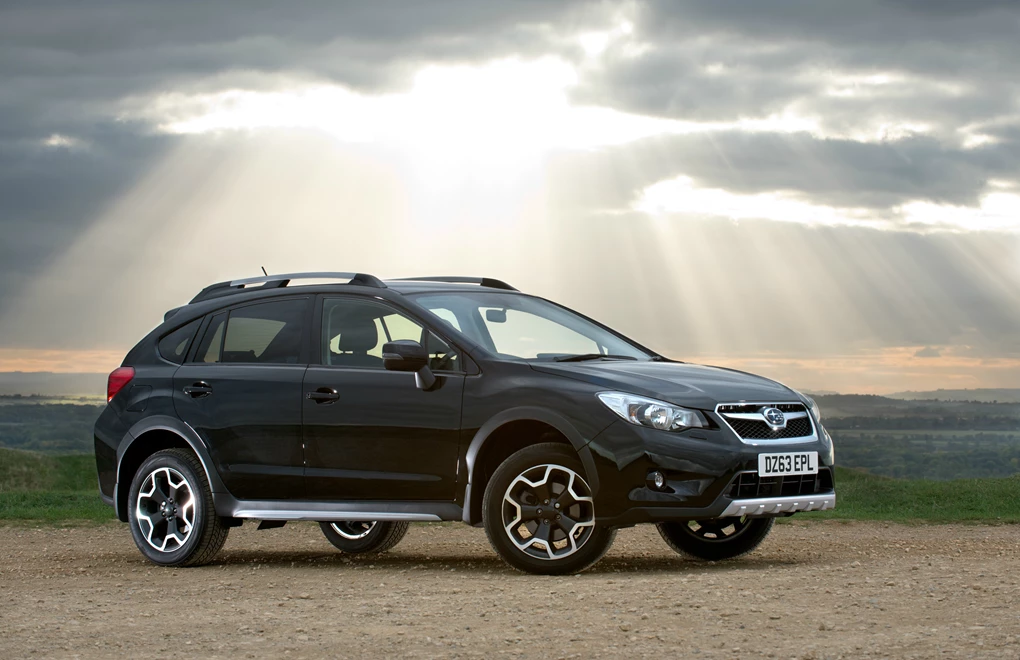 Interior and Equipment
Subaru also offers a larger 4x4 model, the Forester, for those who want more off-roading prowess.
Interior quality in the XV does feel a little behind the rest of the crossover market. The materials used feel scratchy in places and also as hard-wearing is that in a classic off-roader – which for a crossover doesn't really work. The infotainment screen however is the interior's saving grace, as it is incredibly responsive, very no-nonsense and surprisingly modern-looking when compared to the rest of the cabin. Equipment isn't too shabby either, as every model comes equipped with a CD player, automatic air-conditioning and even heated seats. We tested the SE Premium model which featured the likes of an electrically-adjustable driver's seat, leather upholstery and an integrated sat-nav. On the practicality front, it is tremendously easy to step in and out of the driver's seat, so much so that we thought it was worth a mention – a definite plus for any elderly drivers. The same goes for the rear as well. Space for rear passengers is similar to that of other crossovers like the Nissan Juke, meaning leg room is impressive but headroom is impeded by the stylish, sloping roofline. Boot space stands at 380 litres, which actually sounds quite big. However, like for like amongst its Nissan Qashqai, Skoda Yeti, Audi Q3 and BMW X1 competitors, it is the smallest.
Cost
The XV does come with an impressive warranty though, which is a five year/100,000 mile package.
Although the XV is 4WD and comes well-equipped, Subaru has shot itself in the foot a bit by giving it a £22,000 price tag. The XV also carries fairly high CO2 figures, with the most efficient model emitting 146g/km, although it does claim an average of around 50mpg. The XV does come with an impressive warranty though, which is a five year/100,000 mile package.
Our Verdict
Although the XV's 4WD system means that it may be pitted against the likes of BMW and Audi, it will no doubt attract those who may be after a Nissan Qashqai – a model which is offered in two-wheel-drive. To broaden its appeal, Subaru could do with a two-wheel-drive version of the XV, bumping the entry-level price tag down. The XV actually offers its fair share of plus points and if it was kept more up-to-date over the years then it may still be a genuine crossover competitor. However, with countless competitors in the market, the smaller details simply cannot be ignored.