Introduction
In the world of hot hatches, the Ford Focus ST is a name that has stood the test of time. Ford has a strong reputation for crafting high-performance hatchbacks, and the Focus ST has been a part of this legacy for four generations.
Offered in both hatchback and estate variants, with a choice between manual and automatic transmissions, the Focus ST packs a punch with its 276bhp petrol engine. Derived from the turbocharged 2.3-litre four-cylinder found in the 2016-2018 Ford Focus RS, it brings a touch of performance heritage to the table.
Explore the Ford Focus Range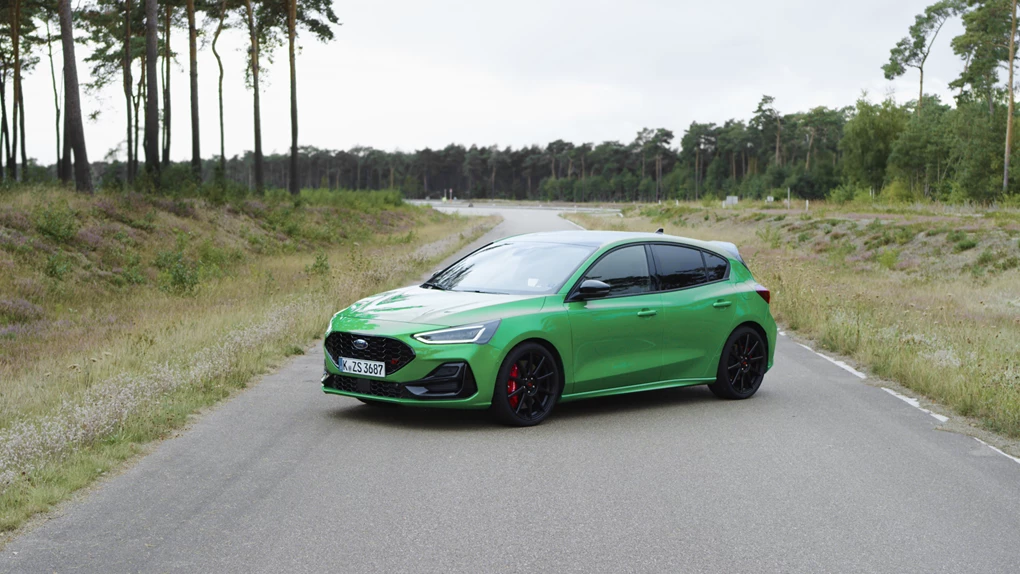 Exterior Design and Styling
The latest iteration of the Focus ST sports a sportier and sleeker profile compared to its predecessor. It comes with 19-inch alloy wheels, a redesigned grille, bumper, rear spoiler, and twin exhaust tailpipes, setting it apart from the standard ST-Line versions. However, it's worth noting that its aesthetics lean more towards subtlety rather than the bold and aggressive styling of the Civic Type R.
For enthusiasts seeking an extra dose of style and performance, there's the optional £3,000 Track Pack. This bundle includes lightweight wheels, high-performance Pirelli P Zero tires, red-painted Brembo brakes, lowered suspension, and various aggressive styling elements. Inside, the Focus ST now features a larger 13.2-inch touchscreen infotainment system with Ford's SYNC 4 operating system, a significant tech upgrade.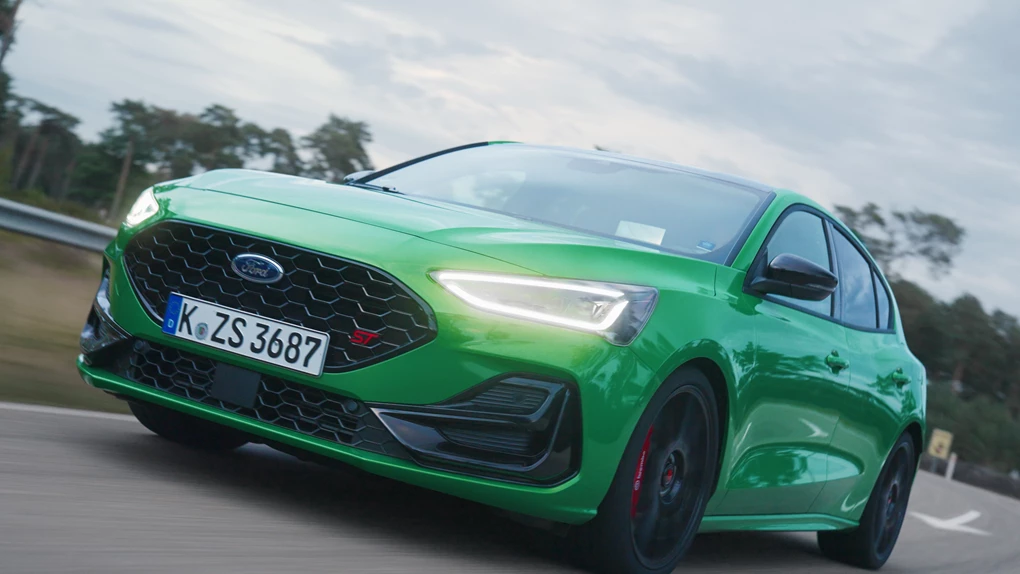 Performance and Handling
Behind the wheel, the Focus ST delivers an engaging driving experience, although it doesn't quite reach the razor-sharp precision of the Honda Civic Type R. Nevertheless, it offers remarkable agility and a high fun factor compared to rivals like the Cupra Leon, Hyundai i30 N, and VW Golf GTI.
While it may not match the Civic Type R's acceleration, the Focus ST's 0-62mph time of 5.7 seconds (or 5.8 seconds with an automatic gearbox) is still brisk. The engine's augmented sound and entertaining exhaust note add a layer of excitement often missing in the hot hatch segment. However, it's crucial to mention that the automatic gearbox can slightly dull the performance, and the steering's inconsistency might not suit all drivers.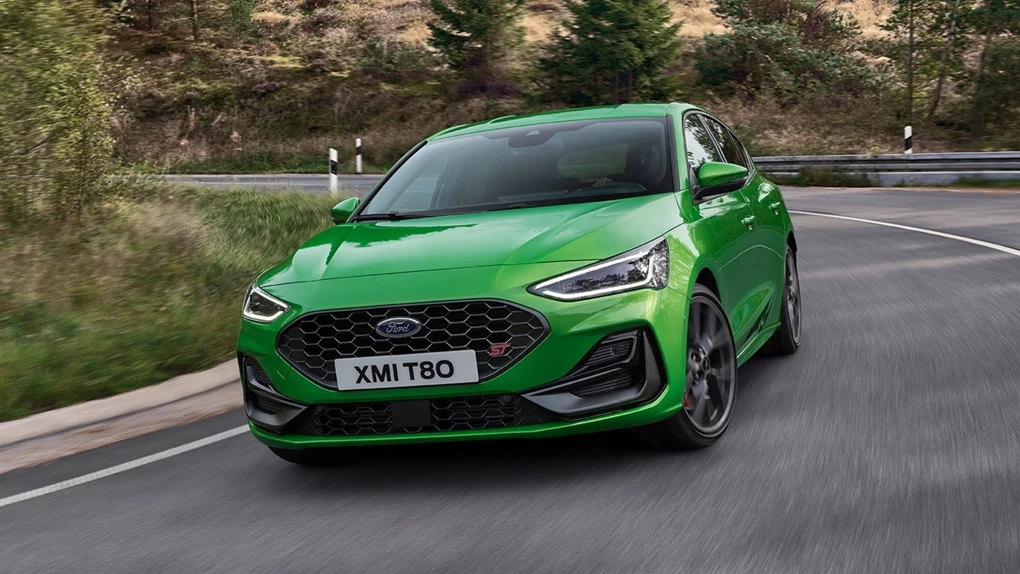 Interior and Tech
Inside, the Focus ST benefits from Ford's C2 platform, which has increased interior space compared to its predecessor. Rear passengers enjoy ample shoulder room and class-leading kneeroom. However, headroom can be somewhat restricted, particularly in the middle seat due to the lower roofline. On the plus side, rear passengers have access to USB-C ports to keep their devices charged.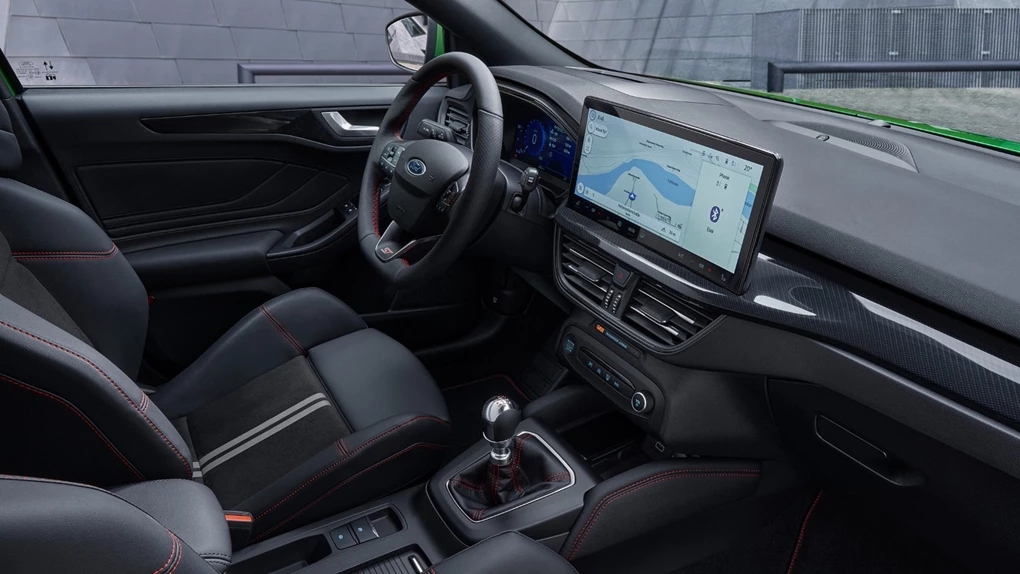 Practicality
One standout feature of the Focus ST is its availability as both a five-door hatchback and a practical estate car, a rarity in the hot hatch segment. This versatility caters to those seeking an everyday performance machine. Additionally, the car's 15 percent quicker steering enhances maneuverability, though tight turns may require a bit more effort. Fortunately, standard front and rear parking sensors, along with a reversing camera, aid in parking and navigating tight spaces.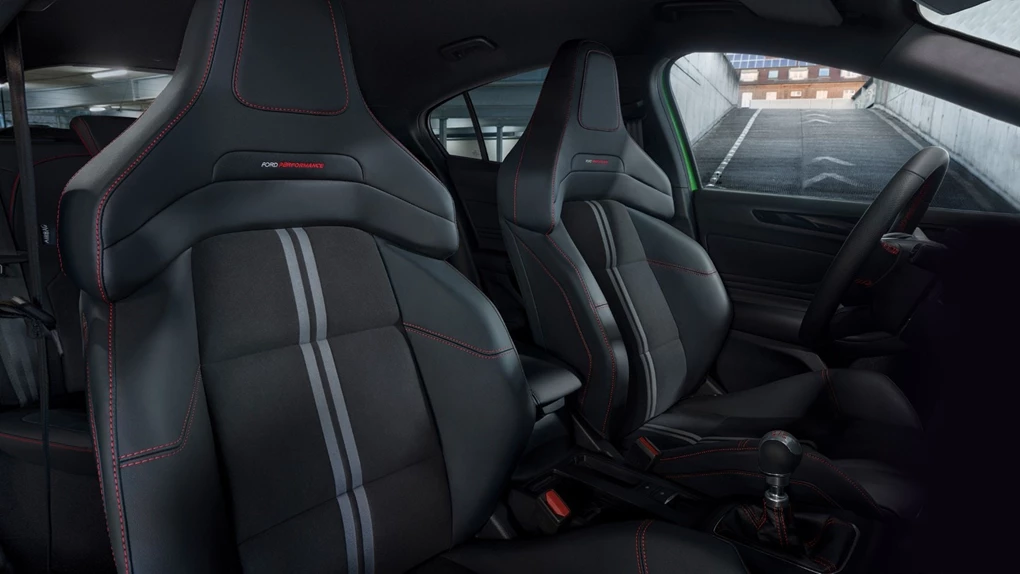 Verdict
In conclusion, the Ford Focus ST remains a strong contender in the hot hatch segment. While it may not match the precision of the Honda Civic Type R, it compensates with an enjoyable and spirited driving experience. Equipped with the optional Track Pack, it becomes an even more enticing option for performance enthusiasts. However, the automatic gearbox can temper its performance, and the steering's inconsistency might not appeal to everyone.
Nevertheless, the Focus ST strikes a balance by offering competitive pricing, practicality akin to the regular Focus, and a well-rounded package. Its sporty aesthetics, enhanced tech, and unique estate variant contribute to its appeal. While it may not be the absolute best in its class, it certainly holds its own, making it a compelling choice for those in search of a spirited yet practical hot hatch.
Explore the Ford Focus Range