Introduction
Toyota was truly ahead of the curve when it came to hybrids, with its Prius really helping to pioneer this kind of powertrain - more than a decade ahead of many other manufacturers. 
Despite its expertise in this area, though, it's been rather slow to develop electric cars – only launching its first bespoke EV now with the bZ4X. Developed alongside Subaru, who will rebrand it as the Solterra, the bZ4X is the first in Toyota's 'beyond Zero' line-up of EVs due in the coming years. 
Sitting atop a new platform called e-TGNA - which frees up additional space compared to conventional underpinnings - the bZ4X offers a range of new features for Toyota, not least its powertrain, styling and in-car technology. While the production car is still a few months away, we've been out to Barcelona to put a prototype version through its paces. But on early impressions, does it look like it's good enough in this tough market?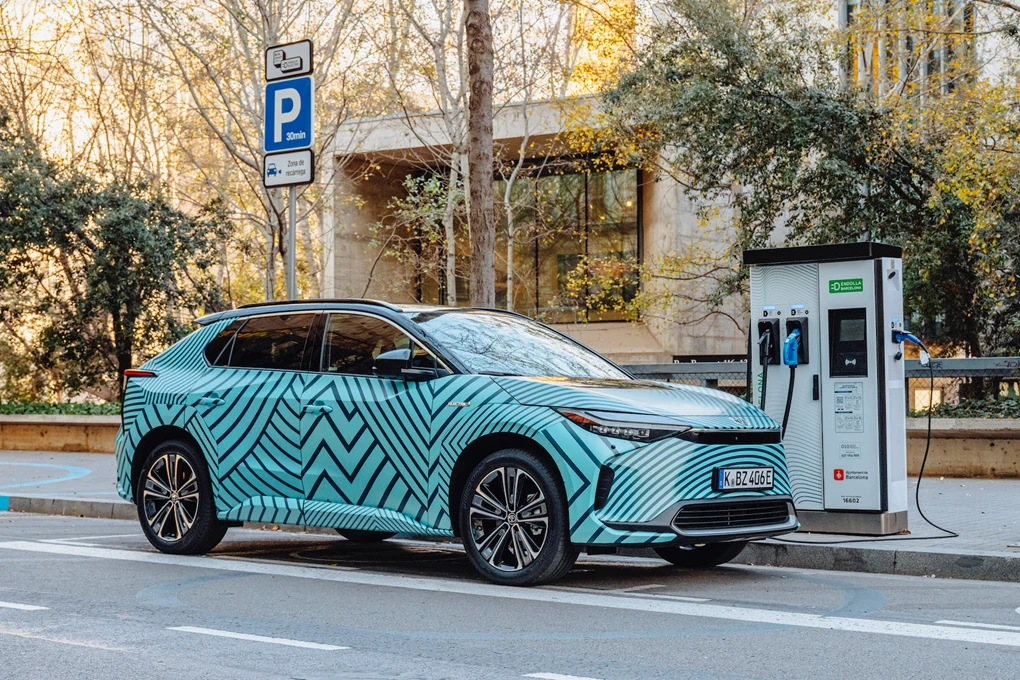 Performance
While rivals like the Volkswagen ID.4 come with a great degree of powertrain choice, the bZ4X offers customers simpler options – front- or all-wheel-drive. Choose the former and it features a 201bhp electric motor on the front axle, while instead our all-wheel-drive test car has twin motors of the same power, one on the front and another on the rear to make a combined 215bhp and 336Nm of torque. 
It's worth noting that the figures haven't yet been homologated, so may be subject to slight change, but 0-60mph is set to take 6.7 seconds, with the top speed capped at 100mph. In terms of range, both cars use the same 71.4kWh battery, with Toyota claiming 'more than 255 miles' for this all-wheel-drive car, or 280 miles for the front-driven version. 
The bZ4X can be charged at up to 150kW, meaning its battery pack can be replenished to 80 per cent in around half an hour.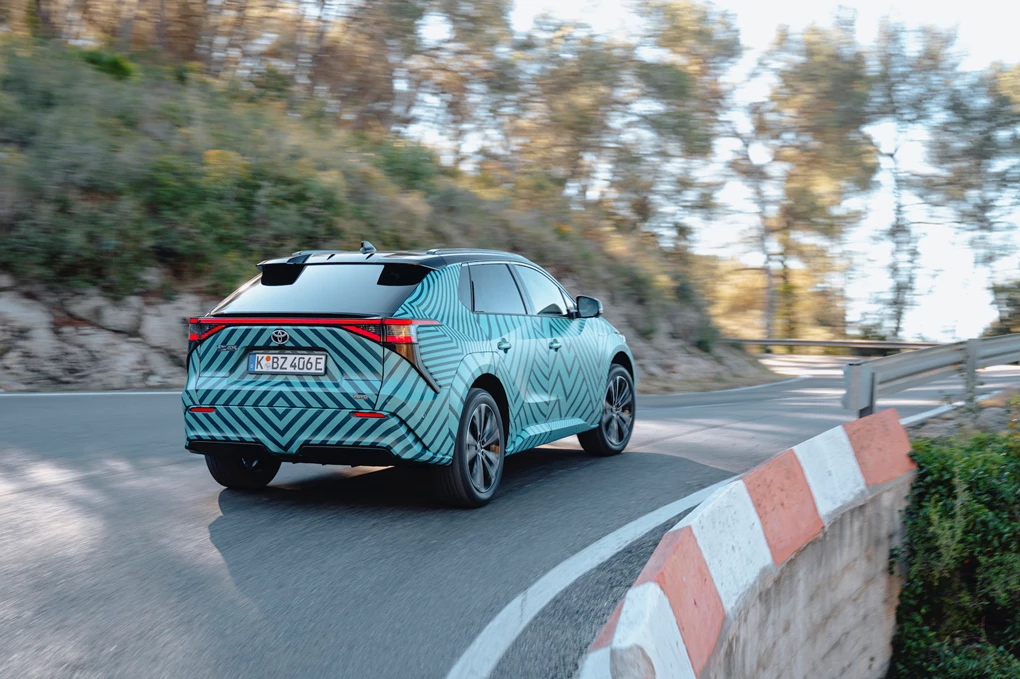 Ride and handling
Though this might be a prototype, it's pretty close to the finished article, and certainly points towards good things from the bZ4X. Its electric motors might not be quite as powerful as some rivals, but it still offers plenty of performance for most, and the seamless delivery of pace that you get with all EVs. 
The ride is also excellent, and even on our test car's big 20-inch alloy wheels, the ride remained compliant and comfortable, even on more challenging roads. It won't set the world alight for thrills, but it still handles well, with its low centre of gravity making it feel relatively nimble for its size. The only slight grumble is that there was quite a lot of wind noise on these prototypes, though that's an area that's expected to improve on the finished version. 
The other trick up the bZ4X's sleeve is its off-roading ability. Many in this class offer chunky looks, but no substance to back it up. Thanks to the firm's partnership with Subaru, which is renowned for its all-wheel-driving capability, the bZ4X is very capable when the terrain gets tougher – we even went around an off-road test course with it, something you certainly wouldn't feel comfortable doing in its competitors.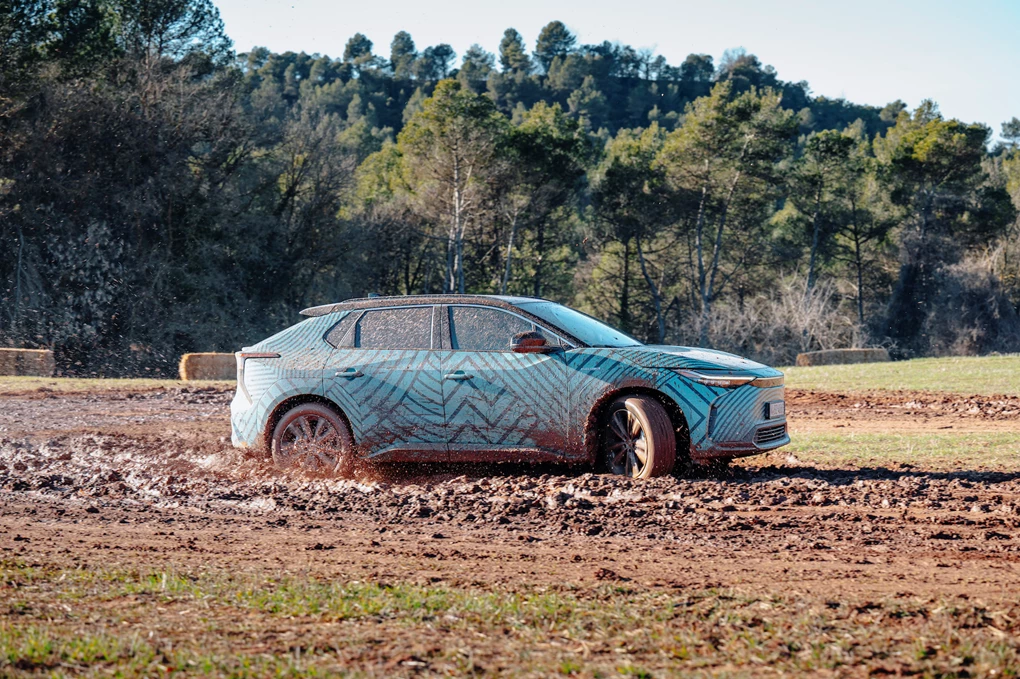 Interior
Thanks to the bespoke electric car platform, the bZ4X offers a far more practical interior than many conventional petrol and diesel rivals of this size offer. The cabin is very light and airy when the optional glass roof is selected, while there's plenty of legroom and a respectable 452-litre boot with dedicated space to keep the cables out of the way. One weird omission is the lack of glovebox, though. 
Inside, the bZ4X doesn't have as premium an interior as others in this class, but offers that familiar, solid but unexciting finish from Toyota which feels like it's built to last. There's a large new touchscreen, which is far slicker than the systems found in other Toyotas, while a smart digital instrument cluster features too, though it can be quite hard to see while driving as the rim of the steering wheel tends to get in the way.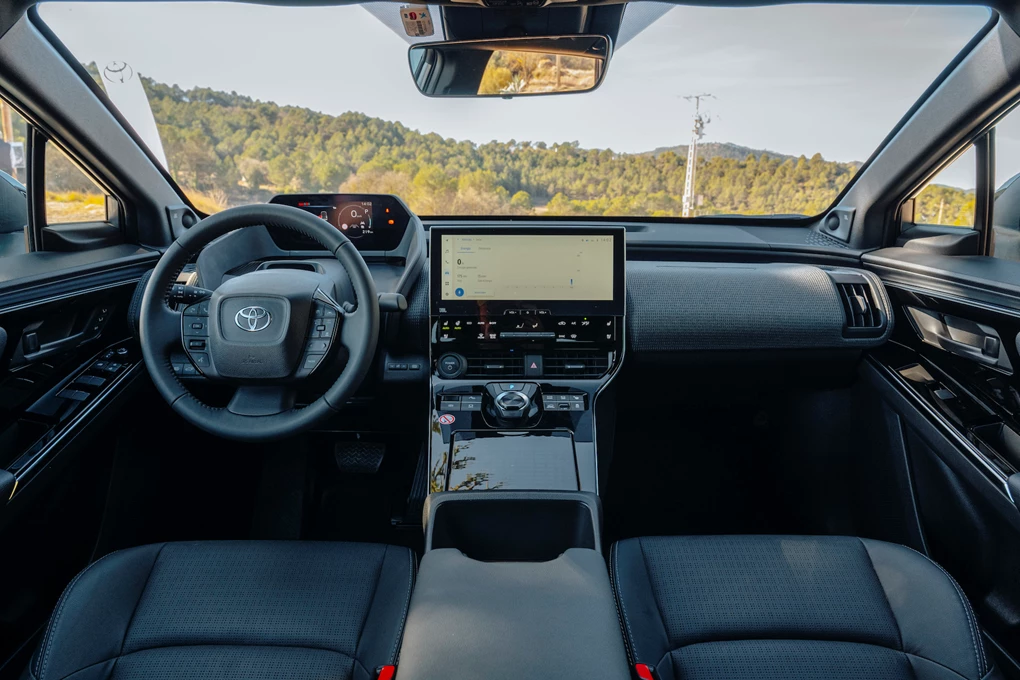 Equipment
Toyota is offering four trim levels on the bZ4X – Pure, Motion, Vision and a Premiere launch edition.
Standard equipment on the Pure includes 18-inch alloy wheels, keyless entry and a smaller eight-inch touchscreen, with the middle Motion model adding an electric boot and heated and electric front seats. 
Up next, the Vision model packs 20-inch alloys, synthetic leather upholstery and ventilated seats, while the flagship Premiere Edition packs a Skyview panoramic roof, nine-speaker JBL sound system and all-wheel-drive as standard.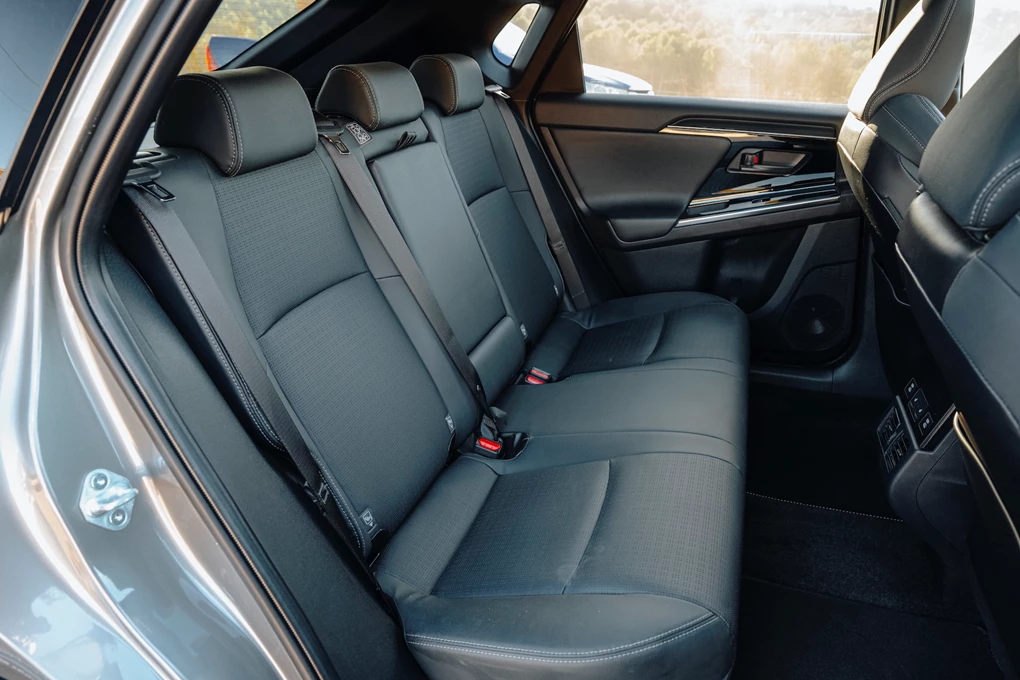 Cost
Prices for the Toyota bZ4X kick off from £41,950, which is right on the money when you compare it to rivals. It's quite a step up to the Motion, though, which is priced from £47,750. 
You'll have to pay another £2,500 for all-wheel-drive too, while the Premiere Edition comes in at a quite significant £51,550.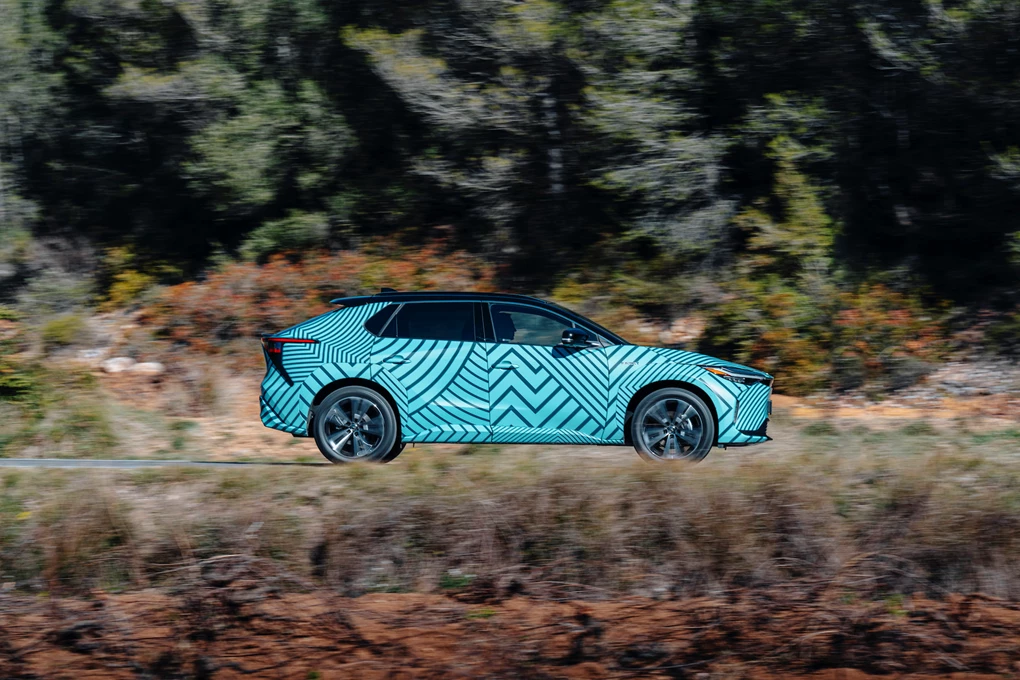 Verdict
Our early drive of the bZ4X shows this is an electric crossover that's definitely on the right trajectory to being one of the better cars in this segment.
It's very pleasant to drive, practical and looks good, while the sturdy Toyota build quality and long warranty will please those who already own other models from the Japanese firm. There are a few small things that need ironing out, and we'll reserve full judgement before trying the complete article, but it looks like Toyota's first EV has been worth the wait.
Enquire on a new Toyota