Introduction
With a production run spanning more than 50 years, and more than 50 million produced, there has never been a more successful car than the Toyota Corolla. 
It remains a big seller as well, with 100,000 being produced alone a year at Toyota's UK factory in Derbyshire, across both hatchback and estate car bodystyles.
But it was 2019 when the current generation of Corolla was introduced, and the pace of progress is fast in this class. That's what leads to the introduction of an updated version of this Toyota. It might not look all that different on the face of it, but under the surface, there are upgraded powertrains as well as a revamped interior. Let's find out what it's like.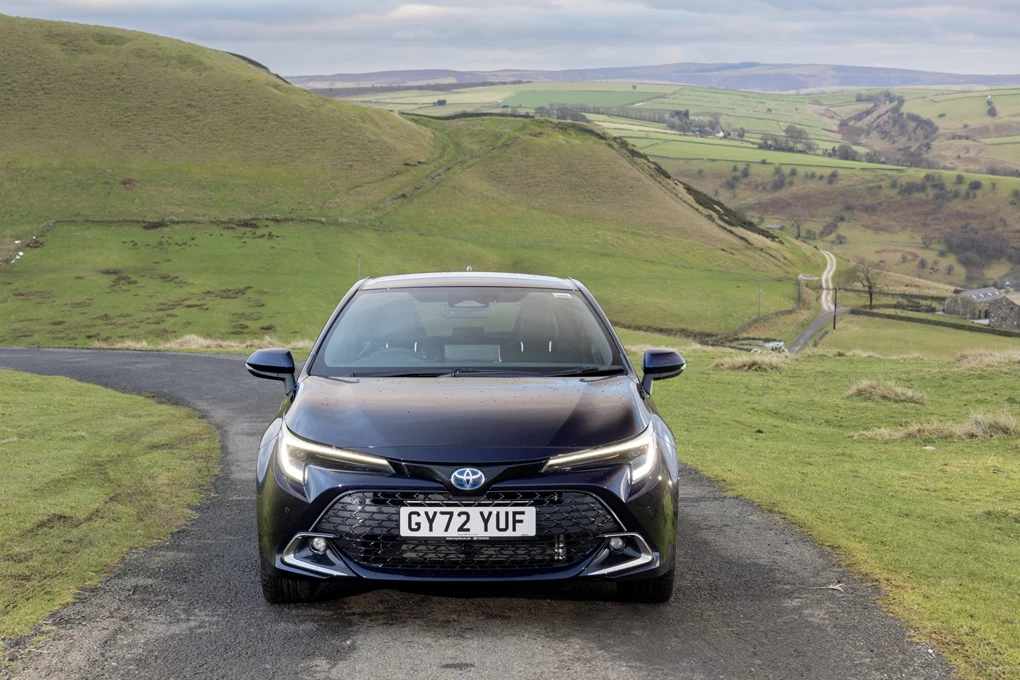 Performance
In the UK at least, Toyota has been selling its Corolla purely as a hybrid since 2020, and that hasn't changed. There are two 'self-charging' models available, and both have been tweaked as part of this update to improve both performance and fuel economy. Both use a CVT automatic gearbox too. 
The entry-level 1.8-litre model's power has been increased from 120bhp to 138bhp, which allows a 0-60mph time of 8.9 seconds. Toyota claims up to 64.2mpg, with CO2 emissions of 100g/km. 
If you want more power, there's a 2.0-litre hybrid model, which sees its power increase by 12bhp to 193bhp. This reduces the 0-60mph time to 7.2 seconds, with almost identical efficiency figures to the 1.8-litre.
Ride and handling
Changes to the hybrid system are most certainly welcome, especially with the 1.8-litre model, which is noticeably brisker. Previously, we'd have recommended upgrading to the 2.0-litre, but we reckon the entry-level model provides more than enough pace. 
The Corolla is a very credible choice behind the wheel, with plenty of adjustability ensuring it's easy to find a comfortable seating position. The balance between supple and sporty is excellent, as well, and though perhaps not as engaging to drive as the Honda Civic, it's not far behind. 
Interior
The main change on the latest Corolla's cabin is its new 10.5-inch touchscreen. It's much slicker than the smaller, old system in the previous car and also helps to modernise the interior. There's a new 12.3-inch digital dial display as well. 
Everything feels solid inside, with the feeling the cabin will wear well over time, though it perhaps doesn't feel quite as premium as rivals. 
In terms of practicality, the Corolla is quite average by class standards. The 1.8-litre offers 361 litres of boot space, but this reduces to just 313 litres on the 2.0-litre because of its larger battery. Many cars from the class below are able to exceed that figure.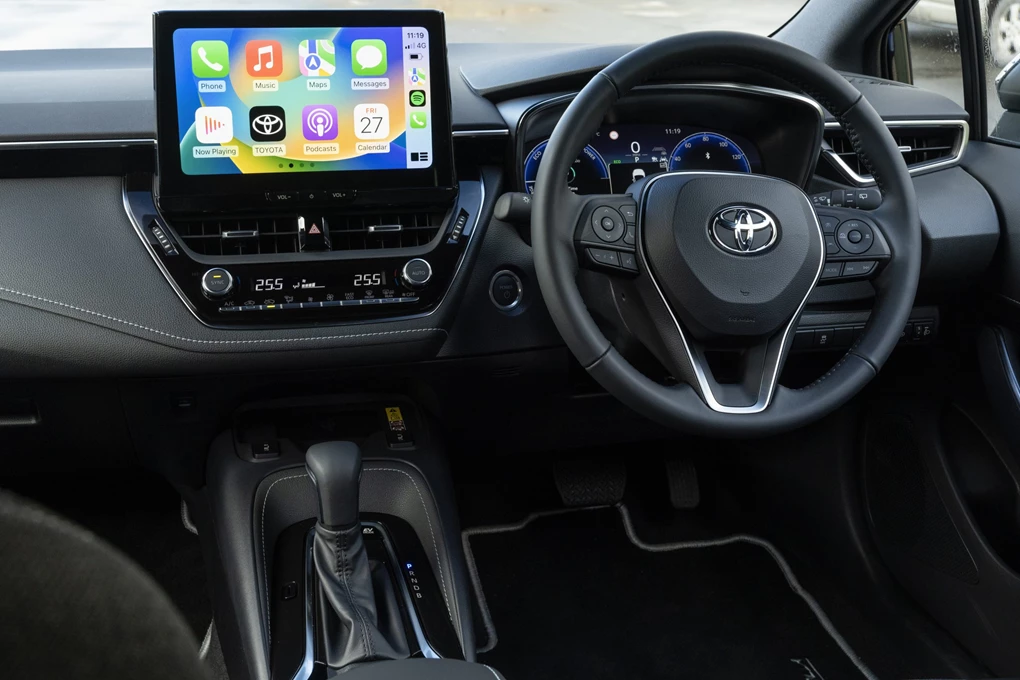 Equipment
Regardless of which version you choose, the level of equipment is generous. Even the entry-level Icon grade comes with the large touchscreen and digital dials we've already mentioned, along with keyless entry, a reversing camera and wireless phone charger. 
The Design trim brings more eye-catching 17-inch alloy wheels, along with rear privacy glass and auto-folding door mirrors. If you want a sportier look, the GR Sport brings black 18-inch alloy wheels, dark chrome styling and front sports seats. At the top of the range, the Excel brings a head-up display, blind spot monitoring and part Alcantara upholstery.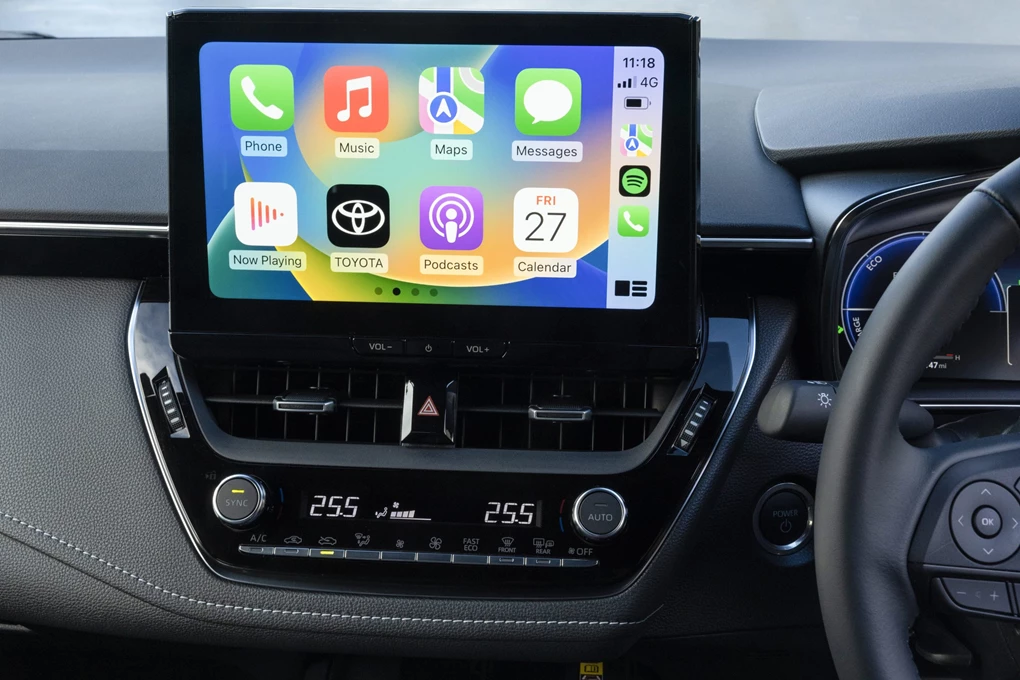 Cost
Prices for the Corolla start from £30,225 in the case of the 1.8-litre model, or £31,970 if you want the more powerful 2.0-litre setup. 
There isn't a ridiculous amount of difference between bottom and top-spec models, however, with the range-topping Corolla with the 2.0-litre hybrid engine costing £35,160. The only optional extra outside of colour choice is to have a panoramic sunroof fitted, too.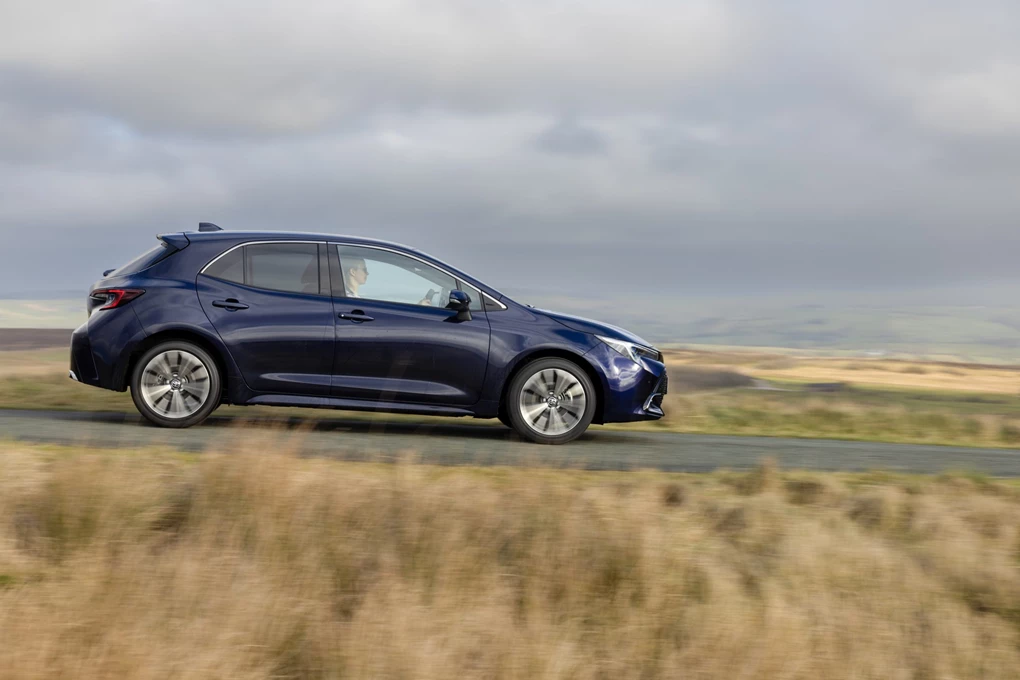 Verdict
Tweaks made to the Toyota Corolla have only made it an even more attractive package. With improved hybrid powertrains and a higher-quality interior, it really is a brilliant choice in this class. 
Combine that with superb efficiency and good quality, and the Corolla is a car that is among the best in its class. 
Enquire on a new Toyota Corolla