Introduction
You might think of Toyota as a rather sensible manufacturer these days. It's true to a certain extent, as this firm is best-known for its efficient hybrids, which now account for the bulk of its sales. 
But there's also another side to Toyota – Gazoo Racing (GR). This is the brand's performance division and it's increasingly paying more attention to road cars. First with the GR Supra, and now this, the new GR Yaris. It's the hottest version of Toyota's supermini yet and is dramatically different to the standard hatch it shares a name with – both in terms of its looks and underpinnings. 
The GR Yaris has been designed to homologate the firm's next-generation rally car, and it's that car that provides the foundations here. With all-wheel-drive, a powerful engine, superb weight distribution and low kerb weight of 1,280kg it promises to be one of the most capable hot hatches yet, so does it succeed?
Performance
While every other Yaris might be fitted with a hybrid setup, the Yaris instead favours straight combustion – utilising a turbocharged 1.6-litre petrol engine producing 257bhp and 360NM of torque. It also comes with a six-speed manual gearbox, which sends power to all four wheels. The run from 0-60mph takes just 5.5 seconds and maxed out it would hit 143mph. 
The engine is also torquey and certainly has a rally-inspired feel to it – helped by all its whistles and chirps. 
Our car also came with an optional Circuit Pack, which we'll get onto later, but it brings a wealth of performance upgrades and is tuned for the racetrack – Toyota predicts most GR Yaris models will come with this fitted.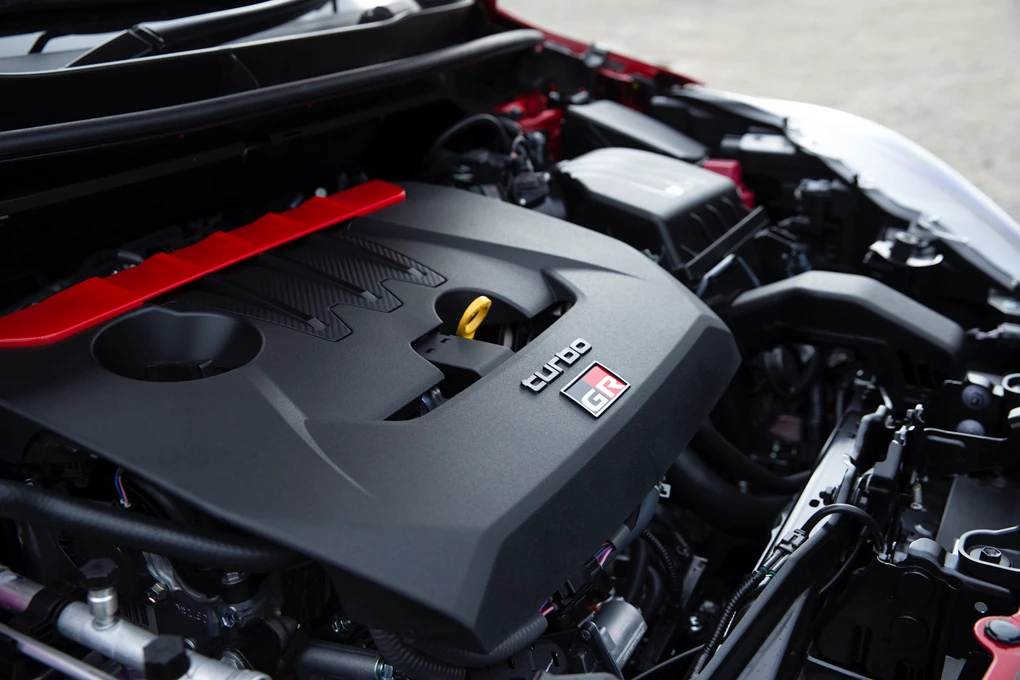 Ride and handling
High expectations were being placed on the way the GR Yaris drives and it certainly won't leave you disappointed. It feels alive and brilliantly suited to the UK's roads, with its firm ride still able to take the edge off bumps in the road – making it ideal on these shores. 
The traction from the all-wheel-drive system is also superb, with the limited-slip differentials (coming as part of the Circuit Pack) giving the GR Yaris remarkable levels of grip. But meanwhile the steering is well-weighted, while the gearbox has a mechanical feel to the shifts – a refreshing change next to many hot hatches.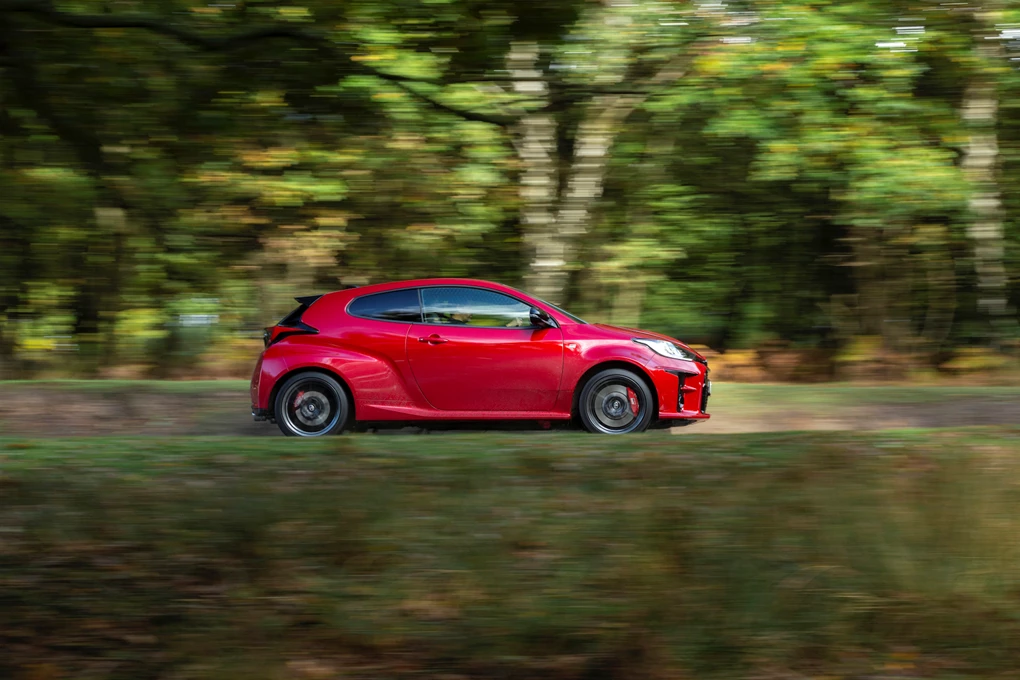 Interior and equipment
The GR Yaris's interior might not match rivals for quality, with some cheap-feeling interior plastics and a disappointing infotainment system, but it centres around the driver with all displays clear to see, and helps to add to the fact that this Toyota was built primarily for the driver. All controls are in the right places and there's plenty of adjustment too, with the large bucket seats being another highlight. 
Practicality certainly isn't its strongest suit, though, and it's noticeably less roomy than the standard five-door Yaris. The heavily raked roofline cuts headroom significantly, and it's really just best for children, while the 174-litre boot is smaller than plenty of city cars. 
In terms of equipment, all versions come with ultrasuede sports seats, keyless entry and start and an eight-inch touchscreen with Apple CarPlay and Android Auto. 
You can then choose a Convenience Pack – aimed for if you want to use your GR Yaris on a day-to-day basis. It adds features like satellite navigation, front and rear parking sensors, a head-up display and a wealth of driver assistance tech. Then at the top of the range is the extreme Circuit Pack – adding tuned suspension, red brake callipers and BBS alloy wheels wrapped in sticky Michelin Pilot Sport 4 tyres.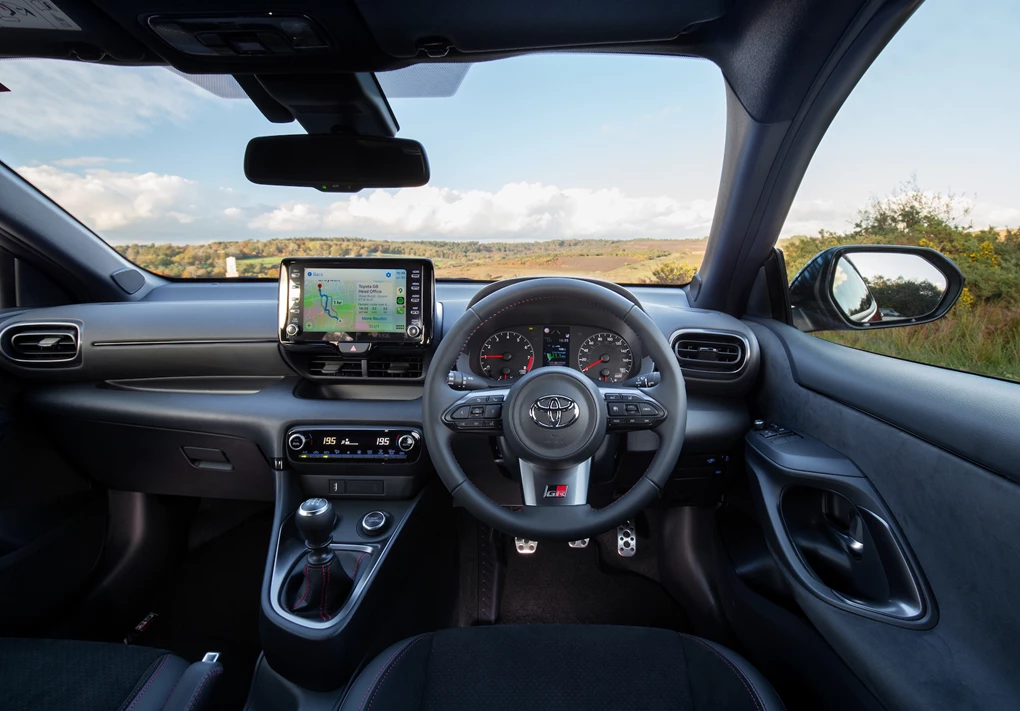 Cost
Prices for the GR Yaris start from just below for £29,995, rising to £32,175 for the Convenience Pack and £33,495 for the Circuit Pack.
Make no mistake, it's not a cheap hot hatch – something like the sensible Volkswagen Golf GTI is available for similar money – but for sheer driving pleasure, it's most certainly worth its weight.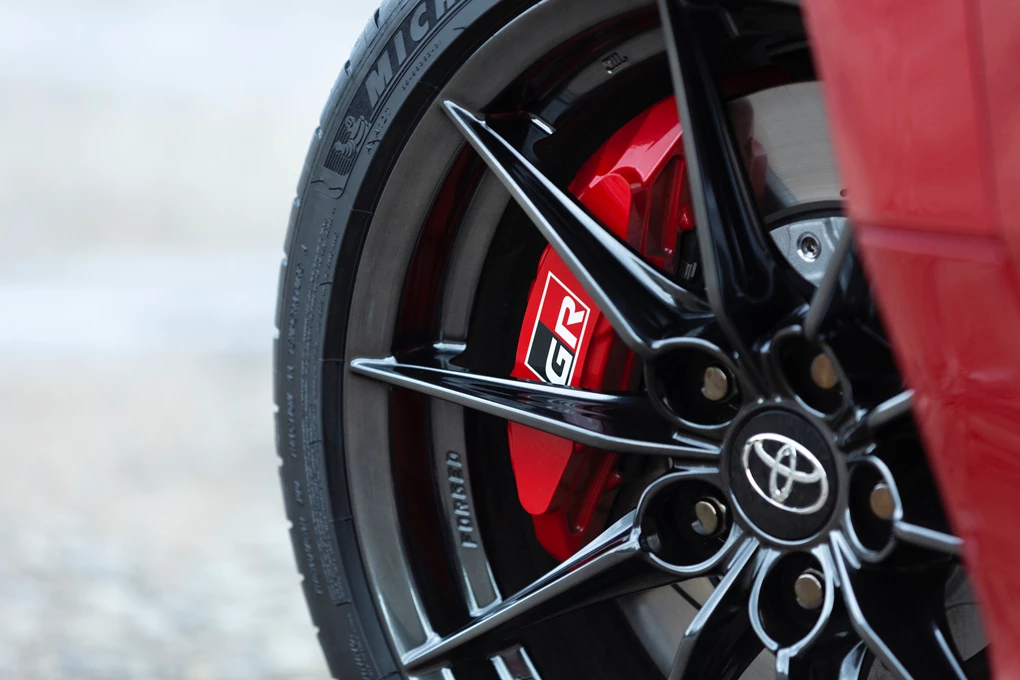 Verdict
Toyota certainly didn't choose the easy option for this GR Yaris. This really isn't a hot hatch based on the sensible road car, but the monstrous rally-bred model instead, and the development that has gone into this car is long and extensive. But for sure it's paid off.  
This is one of the best hot hatches we've sampled in a long time and drives like just about no other car on sale today. Its interior quality and compromised practicality might disappoint, but they're worthy compromises for a driving experience that makes the GR Yaris one of the best cars Toyota has ever made.
Enquire on a new Toyota GR Yaris