Introduction
Toyota is a manufacturer renowned for its hybrid models – being an earlier innovator with this kind of powertrain, and one which is now reaping the benefits for being an early adopter. 
These days, the majority of its models are hybrid-powered, but until now (with the exception of the Prius), it's only been 'self-charging' cars you could get your hands on. However, Toyota is changing this with the introduction of its new RAV4 Plug-in. 
So while you can already get the RAV4 as a conventional hybrid, there is now the option for even lower running costs with this plug-in model. Delivering a long electric range and strong performance, it certainly looks appealing on paper. 
But does it stack up in the real world? Let's get behind the wheel and find out.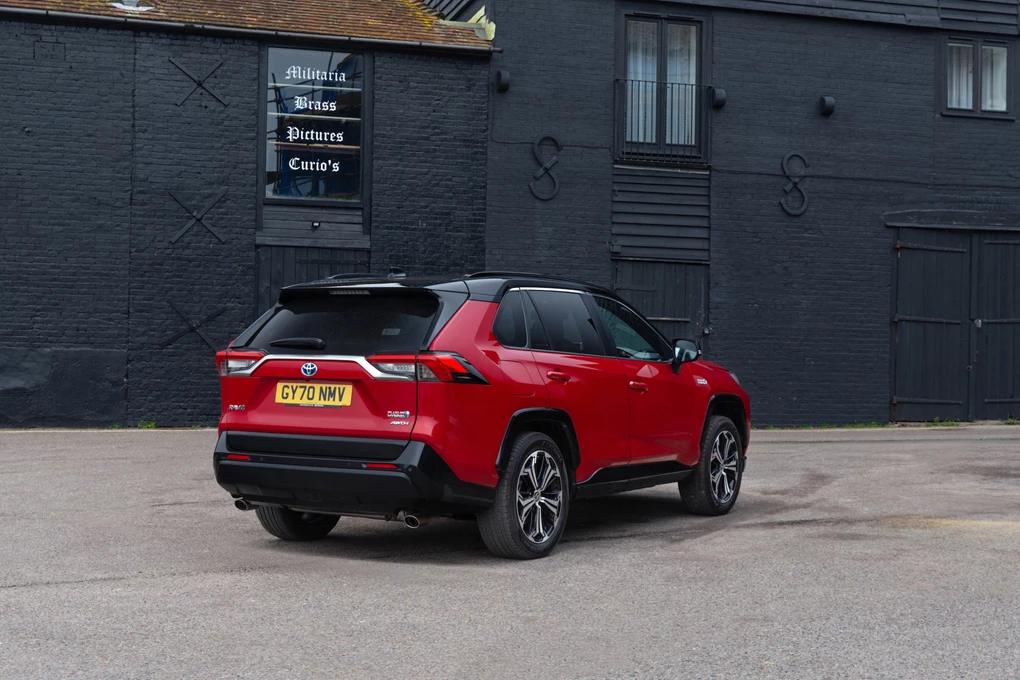 Performance
The basics of this new RAV4 Plug-in are the same as the standard model; it uses an unchanged 2.5-litre four-cylinder petrol engine, while the rear electric motor is the same size. 
There are several important changes, though, including the electric motor on the front axle increasing from 88kW to 134kW, while the size of the battery is significantly larger – rising from 1.1kWh to 18.1kWh. 
Combined, this four-wheel-drive RAV4 produces an impressive 302bhp –  83bhp more than the standard hybrid, and a figure which makes it one of Toyota's most powerful models on sale today. The sprint from 0-60mph takes just 5.8 seconds, and flat out it reaches 112mph. 
But the large battery also means it can travel for 46 miles on electricity alone, which could allow for some impressively low running costs – Toyota claims a fuel economy figure of 282.4mpg, with CO2 emissions of 22g/km.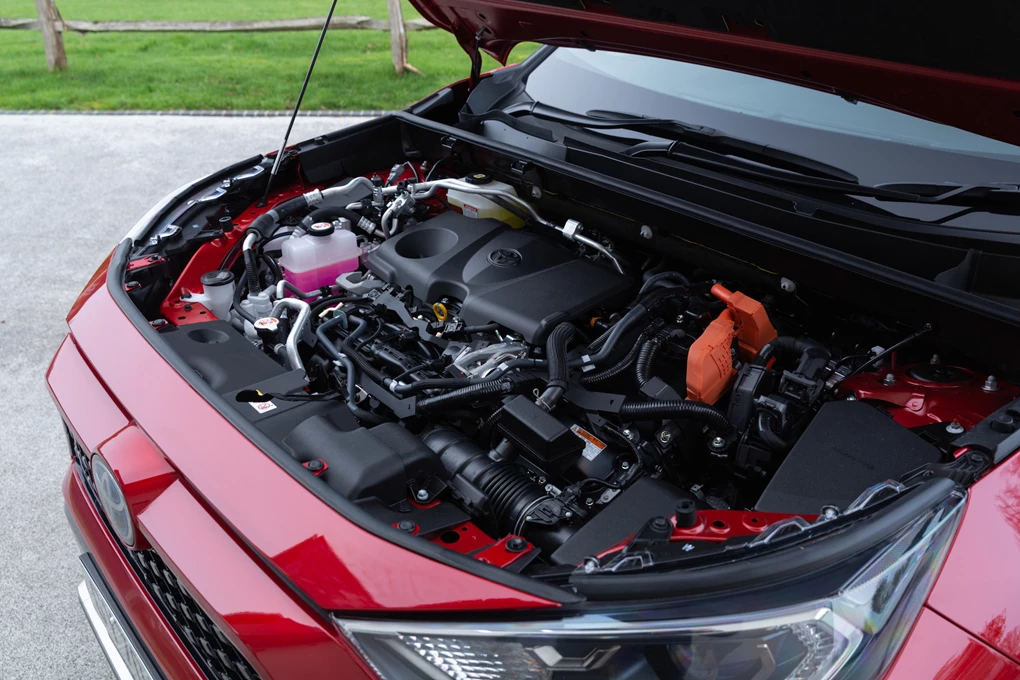 Ride and handling
All that power certainly makes this RAV4 to feel rather brisk behind the wheel, though it's not quite as quick as you might expect due to the weight of the batteries. A host of settings allow you to choose how to make best use of that electricity, but it's easiet to leave the car in the automatic setting, as it's able to intelligently pick the best moments to use this. However, even when the battery is depleted (it takes two  and a half hours to charge using a home wallbox, if you're interested), it's able to still run as a 'hybrid' and make the most of energy recuperation. 
It's not perfect, though, as the low-speed ride is a touch firm, though irons any issues out at higher speeds, while the excess weight means the RAV4 does have a tendency to roll through the corners.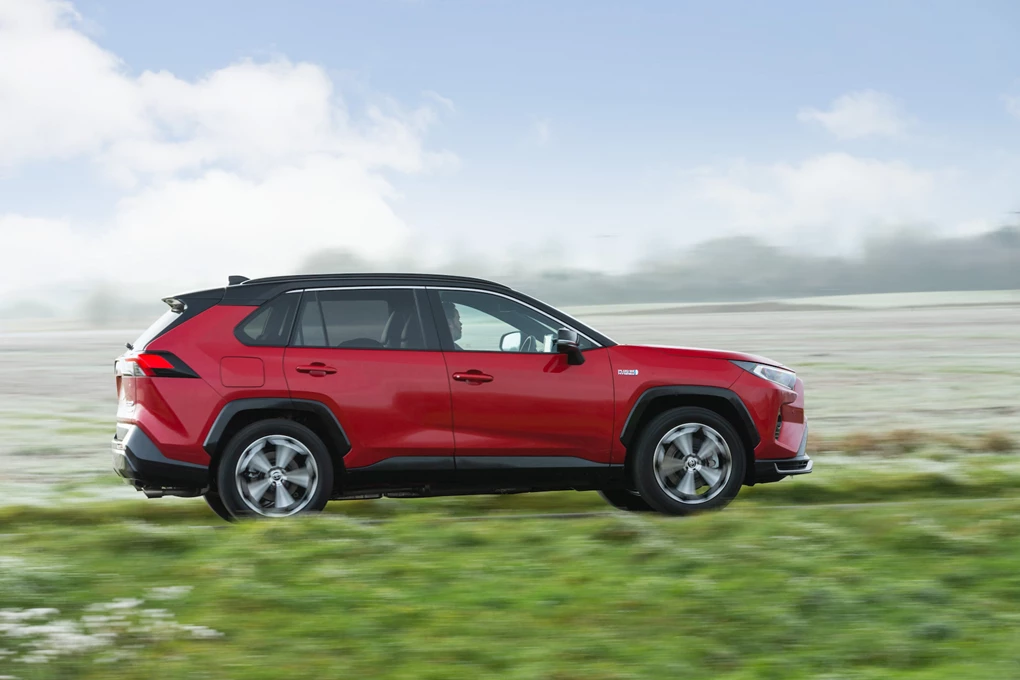 Interior and equipment
The RAV4 has always had a strong focus on being practical and sturdy, and has a true 'built to last' feel that makes it ideal if you're looking at this Toyota as a family car. 
It's also spacious throughout, with plenty of space in the rear for adults to get comfortable, while the 520-litre boot is of a very generous size. There's also a useful storage area to store the charging cables to keep them out of the way. The quality, while far better than something like the Mitsubishi Outlander PHEV, doesn't feel quite as upmarket as you might expect, though.
In terms of trim levels, there are just two to choose from – Dynamic and Dynamic Premium. 
Standard equipment is very generous, with Dynamic models getting a host of safety kit, along with a nine-inch touchscreen with all the bells and whistles, keyless entry and start and heated front and rear seats to name but a few features. 
Upgrading to the top-spec Dynamic Premium version adds luxuries like a head-up display, JBL sound system, leather upholstery and ventilated front seats.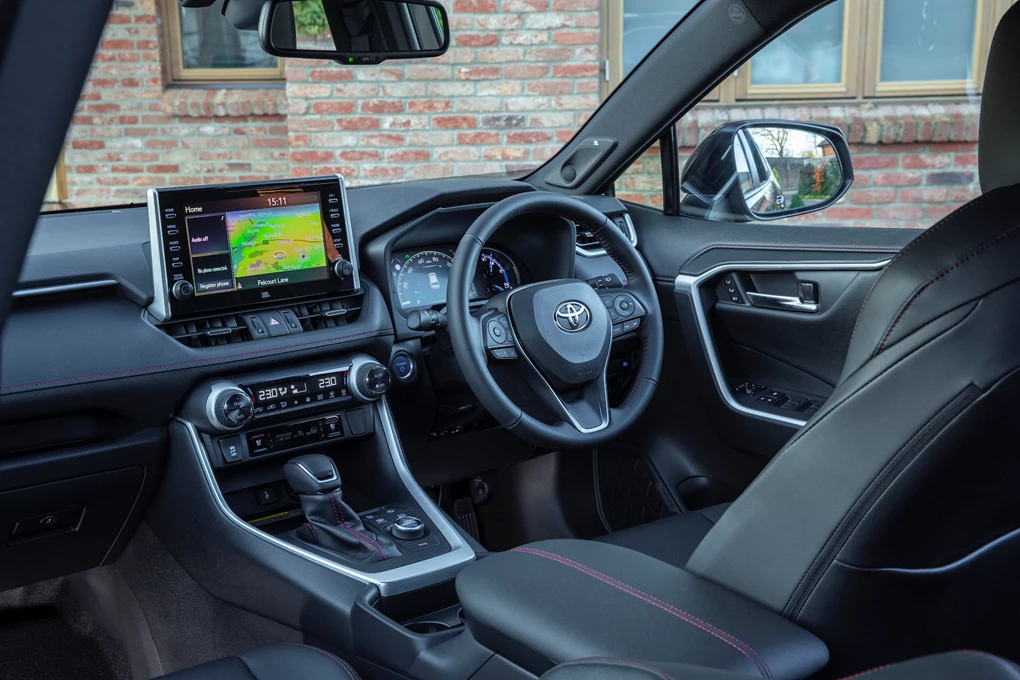 Cost
There's only really one major sticking point with the RAV4 and that's the price. Models start from £47,395 for the Dynamic version, and rise to more than £50,000 for the Premium version. It's a big chunk of money, especially when you consider that other electrified German SUVs are available for not a lot more money. 
On the plus side, the RAV4 offers huge appeal to company car users, with its six per cent benefit-in-kind offering some exceptionally low running costs and significant savings compared to other hybrid SUVs.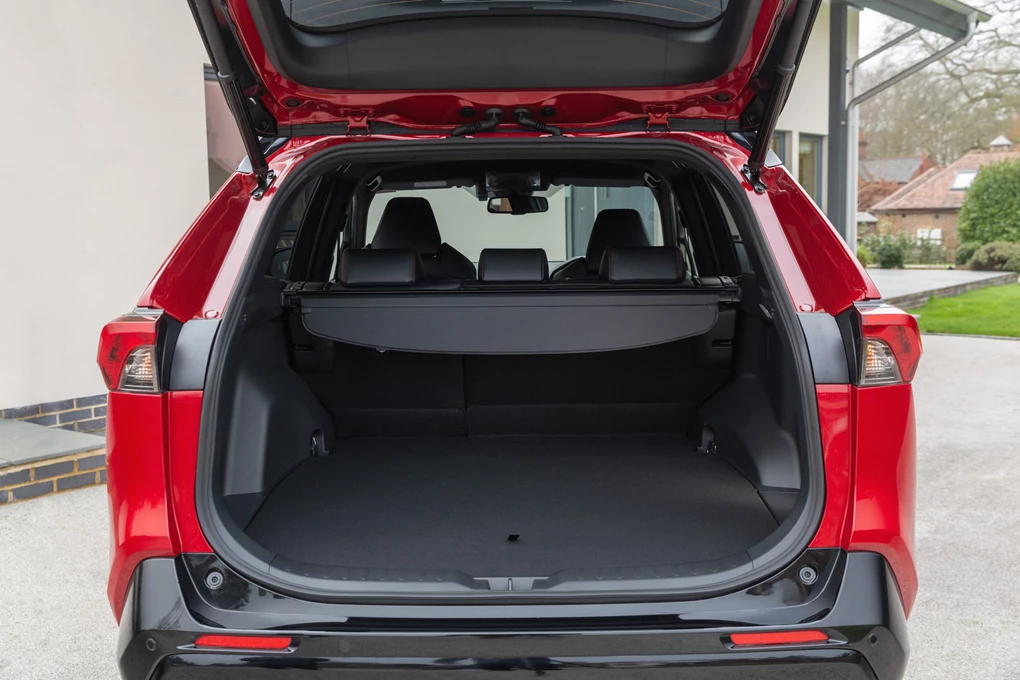 Verdict
There's a real sense that Toyota went big with this RAV4 Plug-in. From its strong performance to its fantastic electric range, things have not been done by halves here. 
That has been accompanied by a rather steep price, and while this might be hard for private buyers to stomach, for company car drivers, it makes this Toyota more appealing than ever. And with its roomy interior, good driving experience and generous standard kit, there is certainly plenty for going for this new model.
Enquire on a new Toyota RAV4 Plug-in