Introduction
The Vauxhall Astra has been a household name in the UK for decades and has been battling it out with the Ford Focus and Volkswagen Golf for class honours for some time.
In more recent years, though, it's fallen down the rankings, with sales slumping too. But this new eighth-generation Astra aims to return this Vauxhall to form, with a sharp new design that aims to make it bolder than the somewhat lacklustre models of more recent years. 
Now under the stewardship of Stellantis, Vauxhall has been returning to success here in the UK, and across Europe with Opel. This new Astra aims to help the brand further, and it's why it's built on a new platform and kitted out with a raft of new technology. Electrified powertrains are also available on it for the first time. But is this the great new Astra that Vauxhall needs? Let's take a look.
Performance
Vauxhall offers a broad variety of engines on the Astra, with the range beginning with a turbocharged 1.2-litre petrol engine, available with either 109bhp or 128bhp. Despite its dwindling popularity, a diesel remains available too – a 128bhp 1.5-litre unit that will be ideal for those covering plenty of miles. 
But our test car is the new plug-in hybrid version, which combines a 1.6-litre petrol engine with a single electric motor for a combined 178bhp and 360Nm of torque. An eight-speed automatic gearbox is used too, with power being sent to the front wheels. 
For the time being at least, it's the quickest Astra in the range, with 0-60mph taking 9.3 seconds, and it's capable of a 140mph top speed. Vauxhall also says it can do as much as 43 miles on electric, while could return in excess of 200mpg, though you'll need to charge it regularly to do so. CO2 emissions range between 24 and 27g/km, making it a very appealing choice for company car drivers. 
Vauxhall has also confirmed that an electric Astra will go on sale in 2023.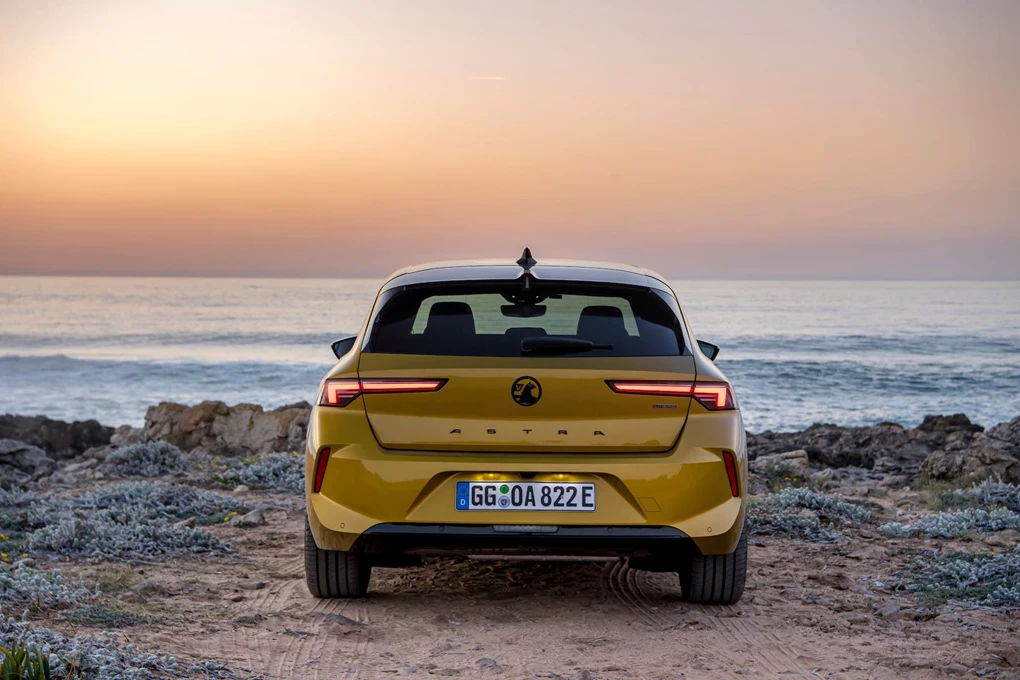 Ride and handling
Vauxhall says it's worked hard to improve the Astra's comfort and refinement, and that's particularly the case with this plug-in hybrid model. It's very quiet, while the interior cocoons you from the outside world. Once you're up to speed, it remains comfortable, and is excellent at ironing out bumps in the road, while the seats are excellent. 
The trade-off for this focus on comfort, though, is that the Astra isn't much fun to drive. There's little engagement from this hybrid at least, while the steering is too light to ever be enjoyable down a back road. If you want a sportier drive, the Ford Focus and Seat Leon remain the better options in this class.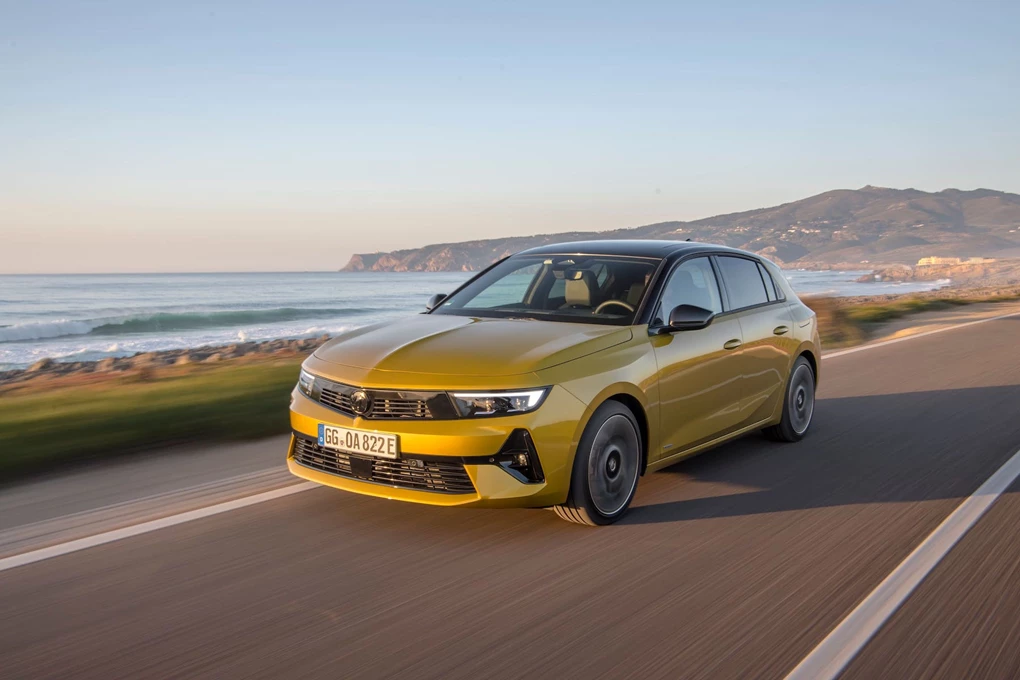 Interior 
The Astra's interior layout is rather different to its predecessor, with all versions getting a digital instrument cluster and touchscreen that merge into each other. It all looks very smart, modern and minimalistic though the touchscreen isn't the easiest to use. The quality isn't quite up to scratch, either, and it doesn't feel as upmarket as a new Peugeot 308 – a car it shares plenty in common with. 
It's quite middling when it comes to space, too, and though the 422-litre boot is a good size, and larger than those from Ford and Volkswagen, there isn't a huge amount of rear space, particularly when it comes to legroom.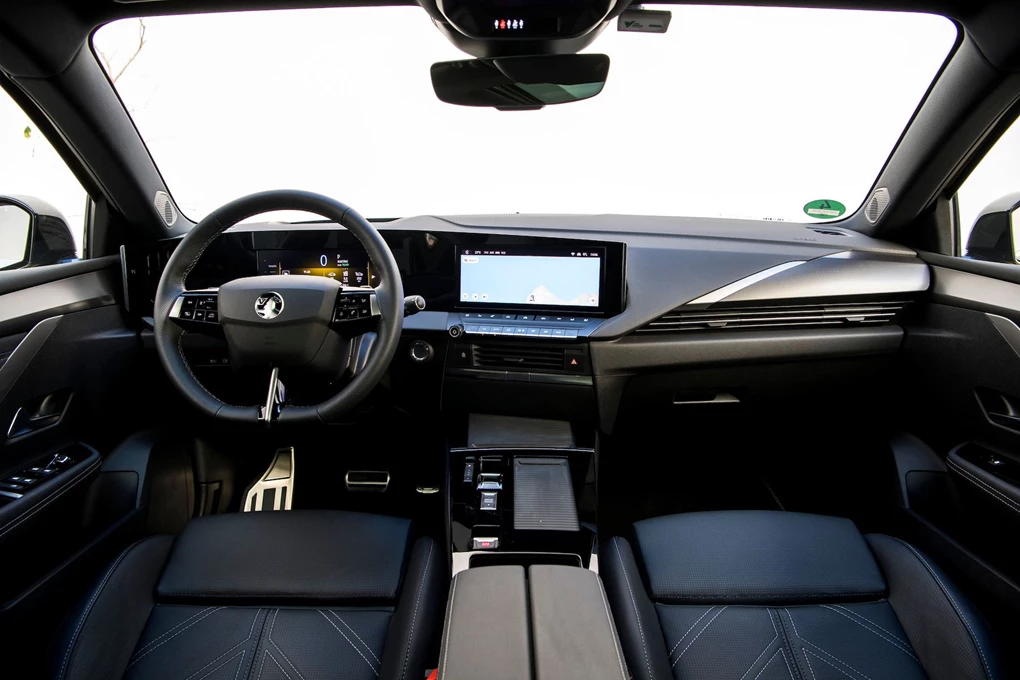 Equipment
The Astra introduces a new trim structure for Vauxhall, which aims to simplify things – previously the brand offered so much choice it was hard to settle on the right car. So there are three new grades on offer - Design, GS Line and Ultimate. 
The Design might be the entry-level option, but it still gets loads of equipment, such as front and rear LED lights, parking sensors, climate control and keyless start. You also get a large 10-inch touchscreen and digital instrument cluster with wireless Apple CarPlay and Android Auto. 
The mid-range GT Line brings sportier looks thanks to its black detailing and 17-inch black alloy wheels, while also comes with keyless entry, heated seats and a heated steering wheel. At the top of the range is the Ultimate, which is packed with equipment, including adaptive matrix LED headlights, a 360-degree camera, head-up display, Acantara sports seats and a sunroof.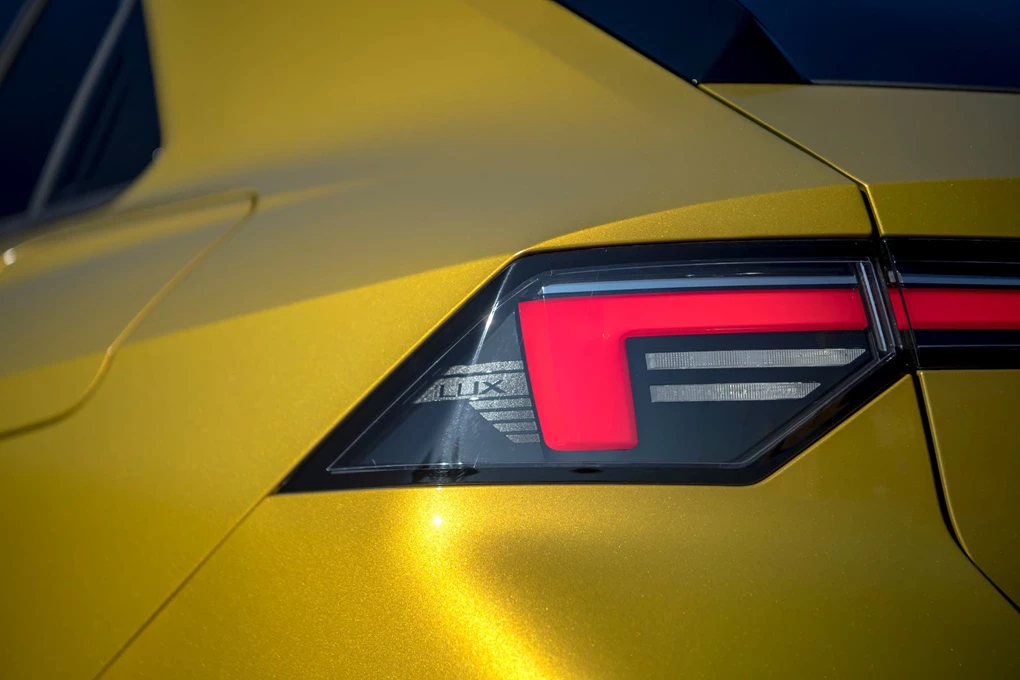 Cost
Prices for the Astra remain affordable, with the entry-level petrol options available from an attractive £23,805, GS Line versions starting from £26,700 and the Ultimate from £29,815. 
The plug-in hybrids are noticeably more expensive, though, starting from £32,200 in GS Line trim and £35,315 for the plug-in hybrid.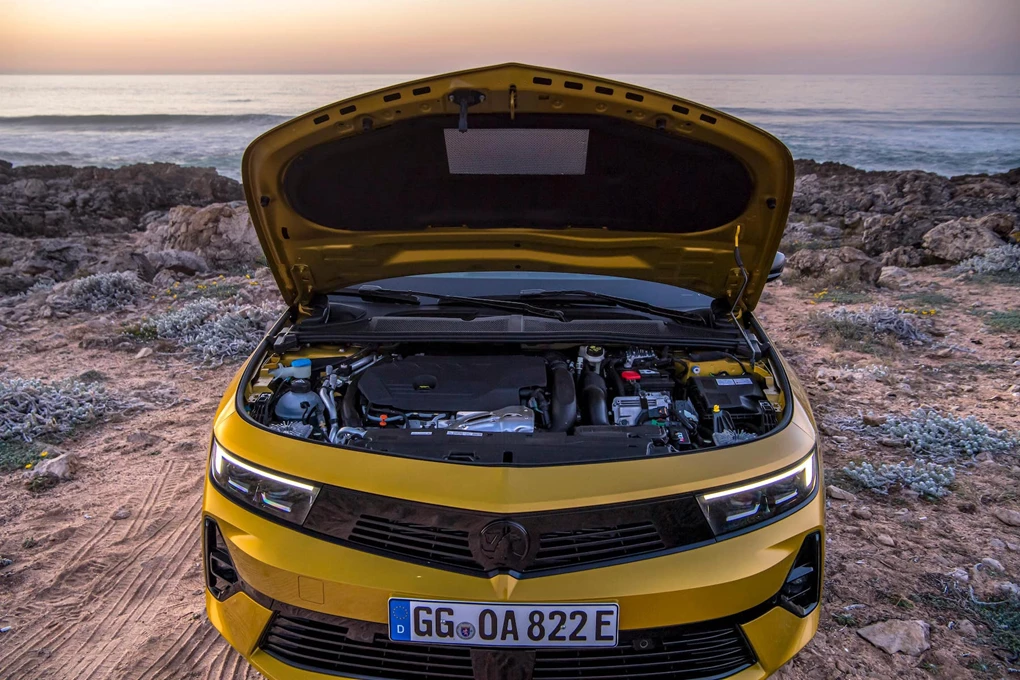 Verdict
Vauxhall has another hit on its hands with the Astra, with its sleek design likely to tempt both current Astra owners and those from other brands. It's a properly eye-catching hatchback, particularly in high-spec trims and when combined with its comfortable refined and generous equipment, there are plenty of reasons to choose it. 
With its slightly bland driving experience and low-par interior quality, it doesn't quite rival the best, but for many in the market for a family hatchback, it will tick plenty of boxes.
Enquire on a new Vauxhall Astra