Introduction
Best known for being the new car of choice for new drivers, the Vauxhall Corsa is a household name, and is a car many of us will have been behind the wheel of at some point in our lives.
Even as the old one starts to take its leave, it's still a top-selling car – recently ranking above the Ford Fiesta in the sales charts on several occasions. But here's the first version since the PSA Group took ownership of Vauxhall in 2017. It means it sits on a new platform, gets fresh engines and a whole host of new tech. There will also be an all-electric version, too.
Sharing its platform with the Peugeot 208 and DS 3 Crossback, the new Corsa is more spacious than the model it replaces, while it also aims to offer a sportier drive. A new media system also aims to bring the Corsa's cabin up to modern standards. So, is this all enough to make the Corsa a genuine Fiesta rival?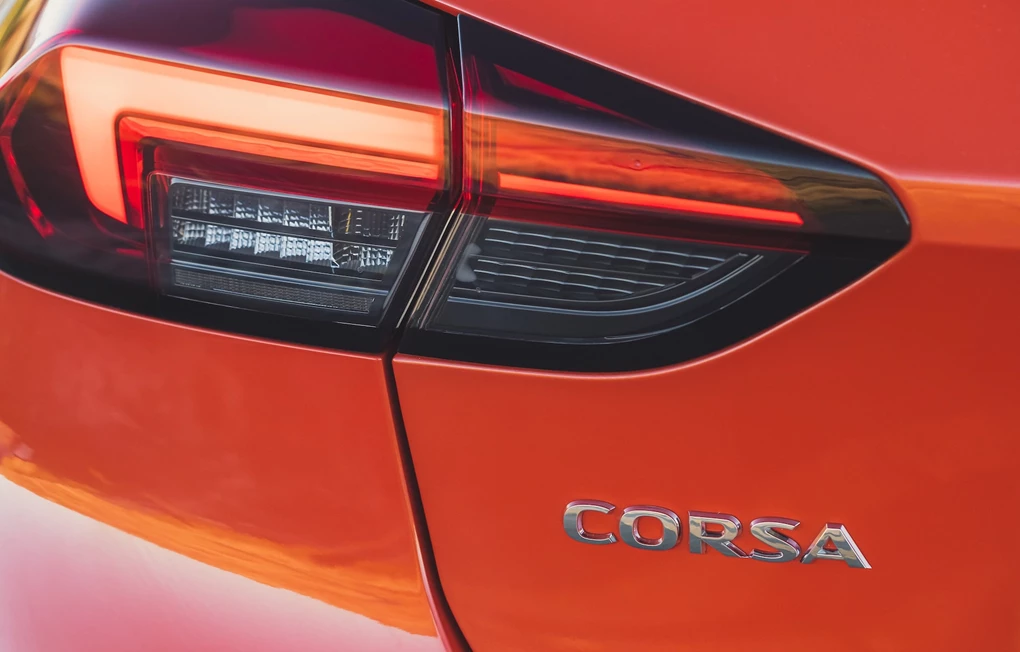 Performance
Our test car features what's expected to be one of the best-selling versions – a 99bhp version of the 1.2-litre turbocharged petrol unit that's widely used across the PSA Group. That's because of an excellent mix of performance and efficiency – Vauxhall claiming a 0-60mph time of 9.3 seconds and impressively low running costs with a fuel economy figure of 52.3mpg, as well as CO2 emissions of just 96g/km.
A single diesel engine is also offered alongside a further naturally-aspirated petrol engine. Crucially this new Corsa is also available with an all-new electric powertrain, which joins the range in the first few months of 2020 – boasting an impressive 209-mile electric range.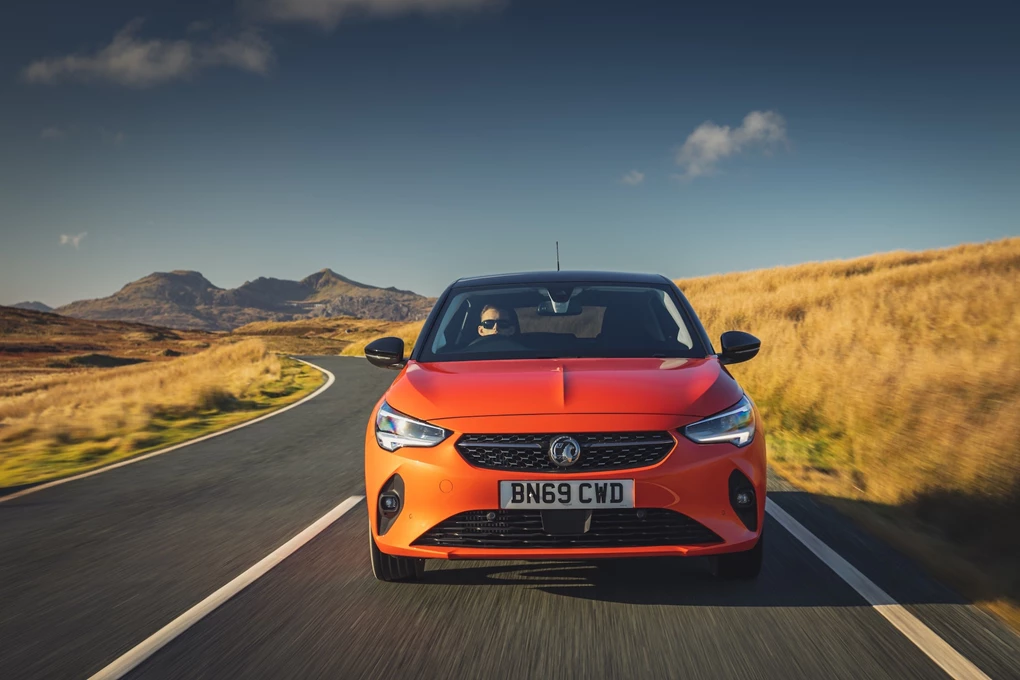 Ride and handling
Vauxhall itself criticised the way the last Corsa drove, so it's no surprise to learn that plenty of time and effort was invested into getting the latest car's ride spot on.
It rides, steers and corners far more pleasingly than the model it replaces, with limted body roll and plenty of grip giving the Corsa an edge over many of its rivals. Yet despite this sportier feel, the suspension treads a great balance between comfort and sportiness – ensuring it's comfortable on the UK's roads.
This 1.2-litre engine is also a fine fit, too, offering plenty of torque to make sure that the Corsa never feels breathless, though the six-speed manual gearbox doesn't feel as tight as we would prefer.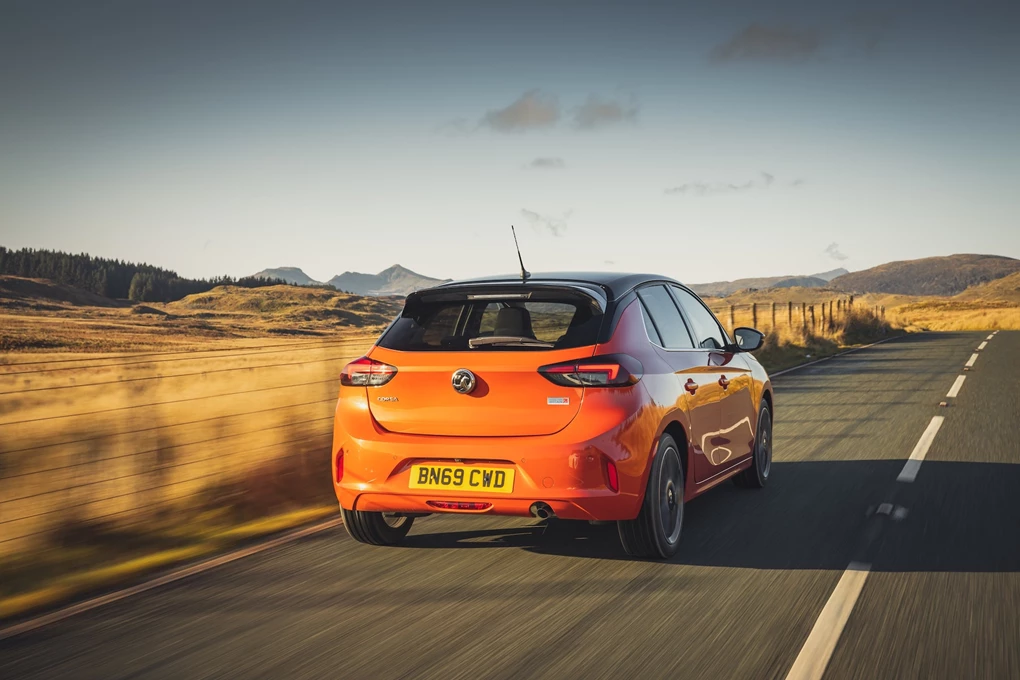 Interior and equipment
Another area where the Corsa's formula has really been improved on is the cabin, which now feels far more upmarket than the outgoing model. There's plenty of soft-touch materials used throughout and some brighter accents add some extra flair.
With the new Corsa no longer being sold in a three-door guise, it means the five-door car is a more versatile and spacious proposition than ever. At 302 litres, the Corsa's boot is marginally larger than the Fiesta's 292. Visibility is excellent, too, with large windows also letting plenty of light into the cabin. We're also fans of the standard flat-bottomed steering wheel, which is a nice sporting touch usually reserved for the likes of hot hatches.
Standard kit on the SE includes LED headlights, a seven-inch touchscreen and 16-inch alloy wheels, meaning there's no such thing as a sparse Corsa these days. SRi brings rear parking sensors, an alarm, tinted rear windows and an emergency call service.
Upgrade to Elite Nav and it gains front sensors, a reversing camera, satellite navigation and heated seats, while the range-topping Ultimate Nav is loaded with kit – adding a huge 10-inch touchscreen, leather seats with massaging function and Matrix LED headlights that automatically filter the light around other vehicles. It's that top car that certainly acts as the upmarket showcase for Vauxhall.
See Available Corsa deals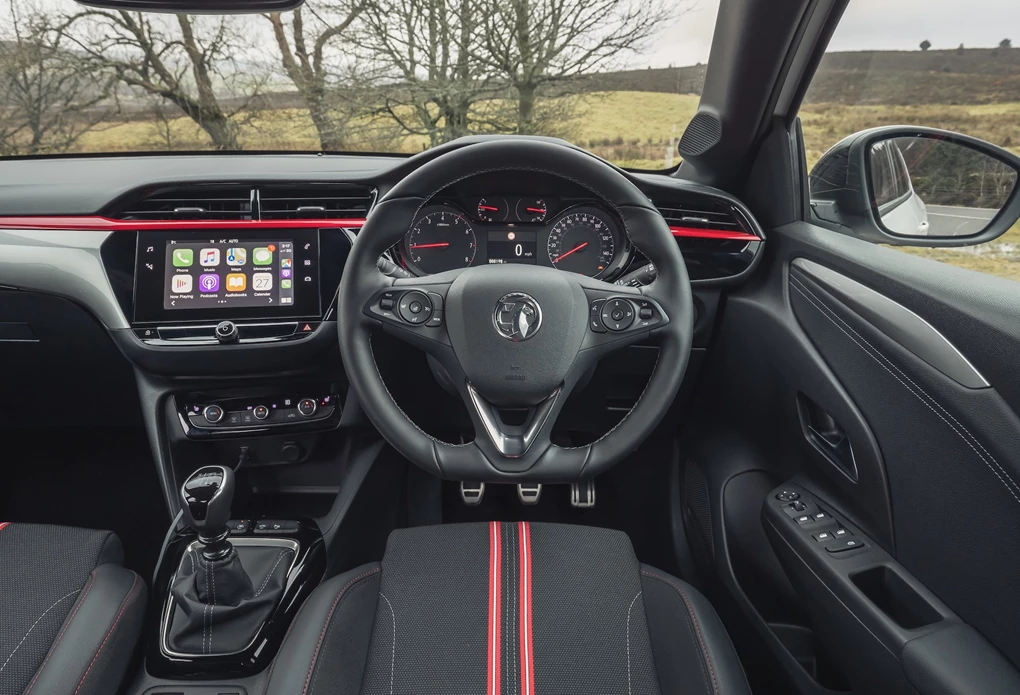 Cost
Choose an SE or SRi car and you'll be getting a good deal, with entry-level models starting from an affordable £15,500 – undercutting the Ford Fiesta and being on-par with many rivals.
But as you rise up the trim levels it begins to start to look very expensive. The range-topping Ultimate Nav, for example, costs from an eye-watering £25,995, which could buy you a well-specced car from the class above.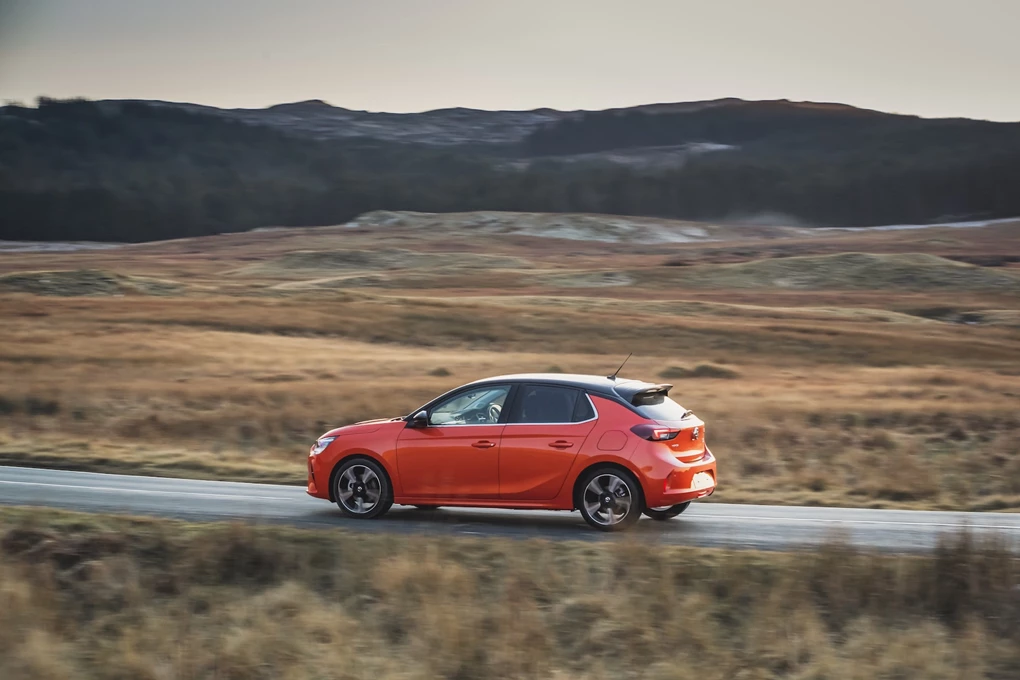 Verdict
With the Corsa being by far Vauxhall's most popular car, it's not surprising that this is a model that's improved across the board next to the old hatchback. Utilising the PSA Group's many resources has made a lot of difference here – not least with the excellent line-up of new engines. The much-improved driving experience makes a big difference, too.
While prices for the tech-laden versions are on the steep side, opt for a low- or mid-spec Corsa and you'll be grabbing a great buy. It might not be quite enough to topple the Ford Fiesta, but it's undoubtedly within striking distance.