Introduction
The Vauxhall Corsa has played a hugely important part in the automotive scene for almost 30 years, offering affordable, practical and fun motoring to the masses. Now in its fifth generation, it's just as popular as it's ever been, currently being the UK's best-selling car. 
And, though still available with a range of petrol and diesel engines, this latest Corsa is even more important as it's available as an EV – the Corsa-e. With only some special badging and revised alloy wheels setting it apart from the regular supermini, it's one of the more subtle EVs on the market. 
With Vauxhall being owned by Groupe PSA – and now Stellantis – it shares the same powertrain as other electric Peugeots and Citroens, namely the Peugeot e-208. But is it worth choosing? Let's take a look.
Performance
If you're familiar with other electric Peugeots, the Corsa-e's powertrain will come as no surprise, as it combines an electric motor producing 134bhp and 260Nm of torque to a 50kWh battery. 
Thanks to the zippy motor, the Corsa-e is the quickest version of this hatchback available, taking just 7.4 seconds to get from 0-60mph and reaching a top speed of 93mph. 
Once the battery is charged,  Vauxhall claims it can manage 209 miles on a single charge, which is competitive for a car of this size, if slightly behind the Renault Zoe's 245-mile range. On the plus side, it can charge quickly, as using a 100kW rapid charger, its battery can be charged to 80 per cent in just half an hour. The firm is also currently offering a free home charging unit for the car, which means the battery can be charged fully in around 7.5 hours, which is plenty of time for an overnight charge.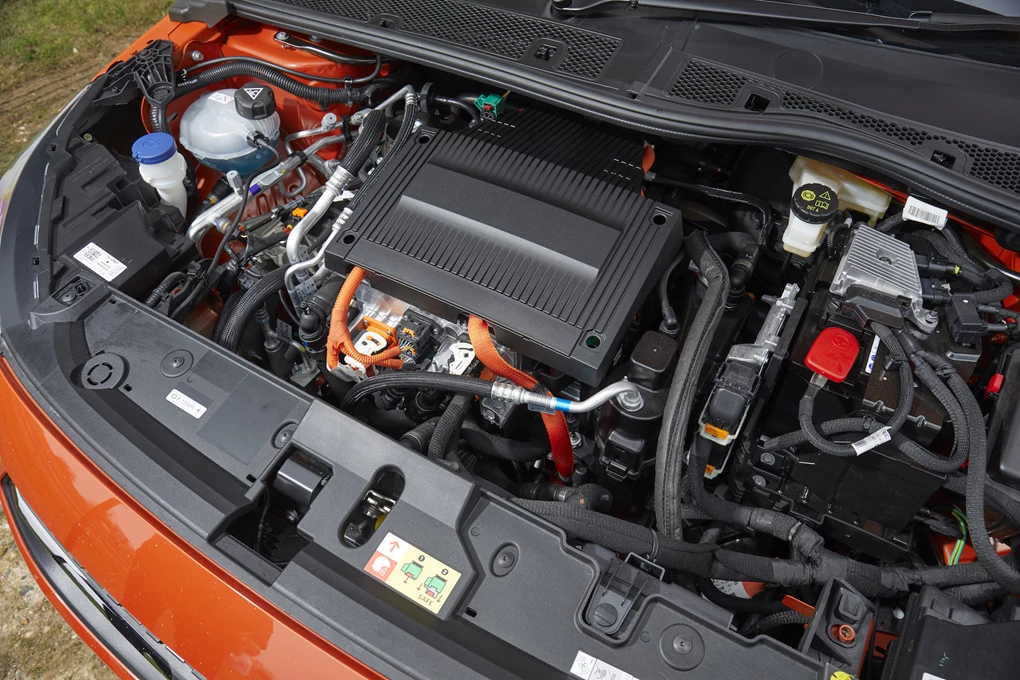 Ride and handling
For most of the time, the Corsa-e is very good to drive. In everyday motoring it's quiet, responsive and even impresses at higher speeds – meaning a motorway commute will be no trouble at all. There's also a 'B' mode in the gearbox that allows for extra regenerative braking, meaning you can drive the Corsa-e largely with just one pedal if you so choose. 
It's not all perfect, though, as due the extra weight of the Corsa-e's battery, Vauxhall has had to stiffen the suspension to be able to accommodate it. It means the ride can be a bit unsettled over rough surfaces, and more so than both the regular Corsa and also its Peugeot e-208 sibling. 
Interior and equipment
Vauxhall stepped up its game on the latest Corsa's interior, which gets a more upmarket finish than its predecessor, along with more in the way of technology, with both a touchscreen and digital dials included across the electric line-up. There are some stylish elements like silver trim that runs across the width of the dashboard, while the gear shifter has a fighter jet-like feel due to its curved shape. 
Though the Corsa-e's boot space shrinks on paper from 309 litres to 267 litres compared to the standard model, the only real difference is a lack of underfloor storage, and means it's still a decent size. Rear seat space isn't especially generous, but it's by no means worse than rivals in this class. 
In terms of trim levels, there's a good selection to choose from. The SE Nav Premium kicks off the range with standard equipment including a seven-inch touchscreen with sat nav and smartphone mirroring, rear parking sensors, 16-inch alloy wheels and LED headlights to name just a few features. It really gets everything you need included. 
But move up to the Griffin and it adds heated front seats and a reversing camera, as well as a black roof and 17-inch bi-colour alloys to give it a more stylish look. SRi Nav Premium then brings a sportier body kit, LED rear lights and sports seats. At the top of the Corsa-e range is the Elite Nav Premium, which gains a large 10-inch touchscreen, keyless entry and Matrix LED headlights.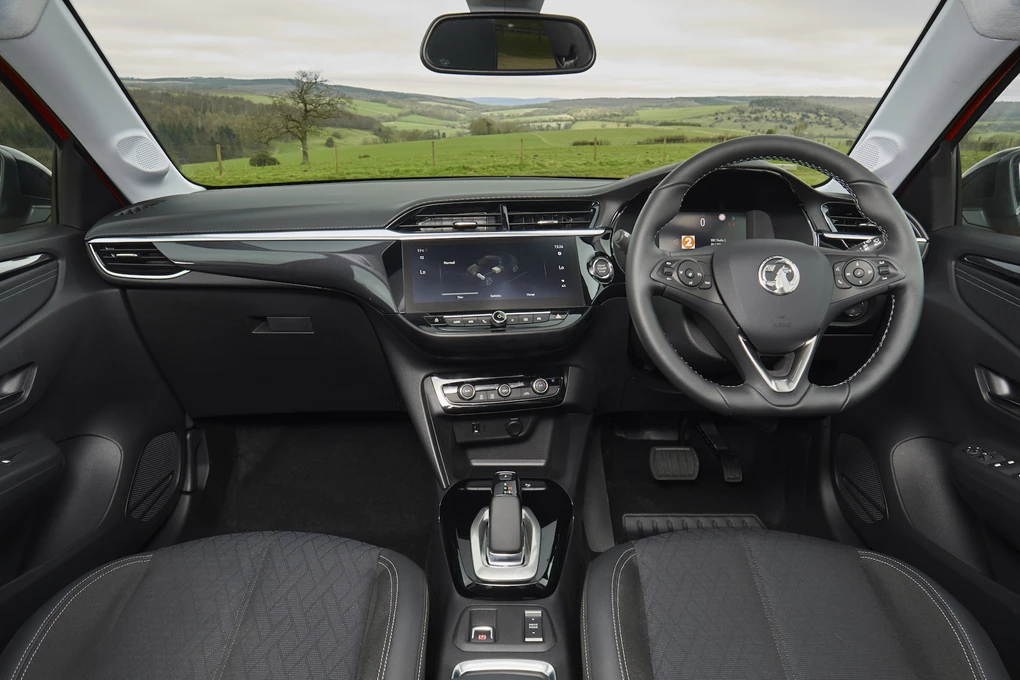 Cost
The only real downside to choosing the Corsa-e is the cost, which is noticeably more than a regular petrol model, though you do need to consider the significantly lower running costs with the EV, especially as you clock up more miles. 
So prices for the Corsa-e start from £26,390 once the government grant has been deducted, rising to £31,595 for the top-spec Elite Nav version. We'd certainly be very tempted just to go for one of the more affordable models.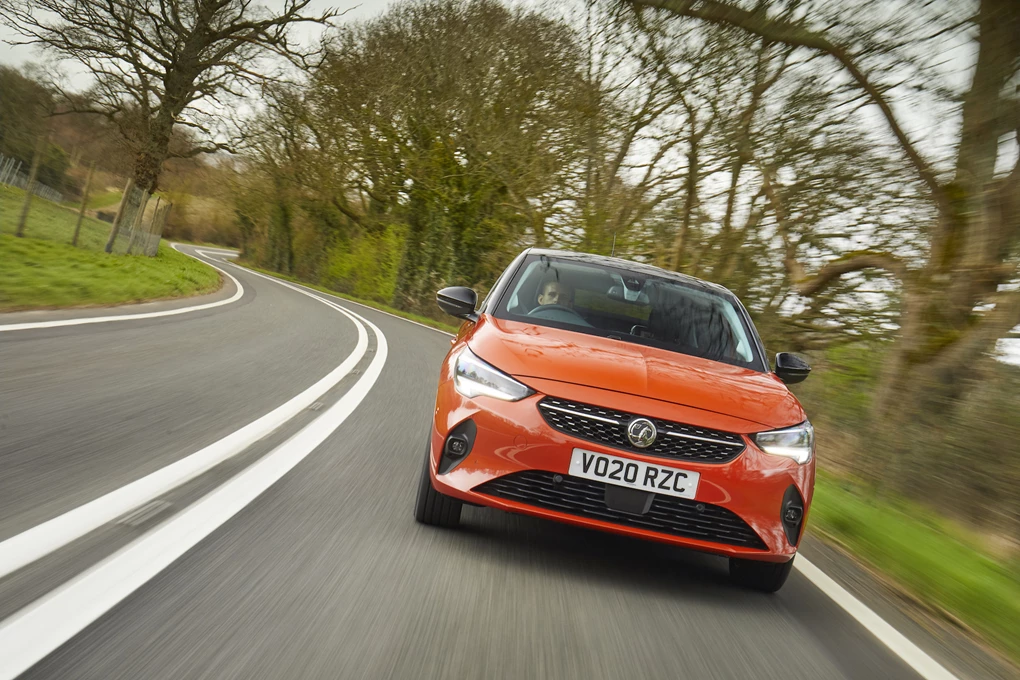 Verdict
This electric Corsa continues doing everything this supermini has earned a reputation for over the years – being easy to live with, well-equipped and a generally excellent all-rounder. For those that currently own a conventionally powered supermini, it will be an easy switch to make. 
The only real downside is the cost, though should you make the most of cheaper electricity rates when charging, you will be able to recoup some of this original expense back. 
Enquire on a new Vauxhall Corsa-e