Introduction
Plug-in hybrids are a great option for those wanting to cut their running costs, while there are even bigger incentives out there for company car drivers, with Benefit-in-Kind being reduced significantly for these electrified models from April.
With that in mind, it's perfect timing for Vauxhall to introduce a new plug-in hybrid of its popular Grandland X crossover to its range – being the first of its kind to come from the firm.
Aside from the powertrain, there isn't a huge amount to separate it from the regular Grandland, though. Drivers wanting to make the most of the Hybrid 4's performance and efficiency can put it in new modes such as 'Sport' and 'Electric', while an 'e-Save' option lets you put a hold on using the electricity until you need it around a city, for example.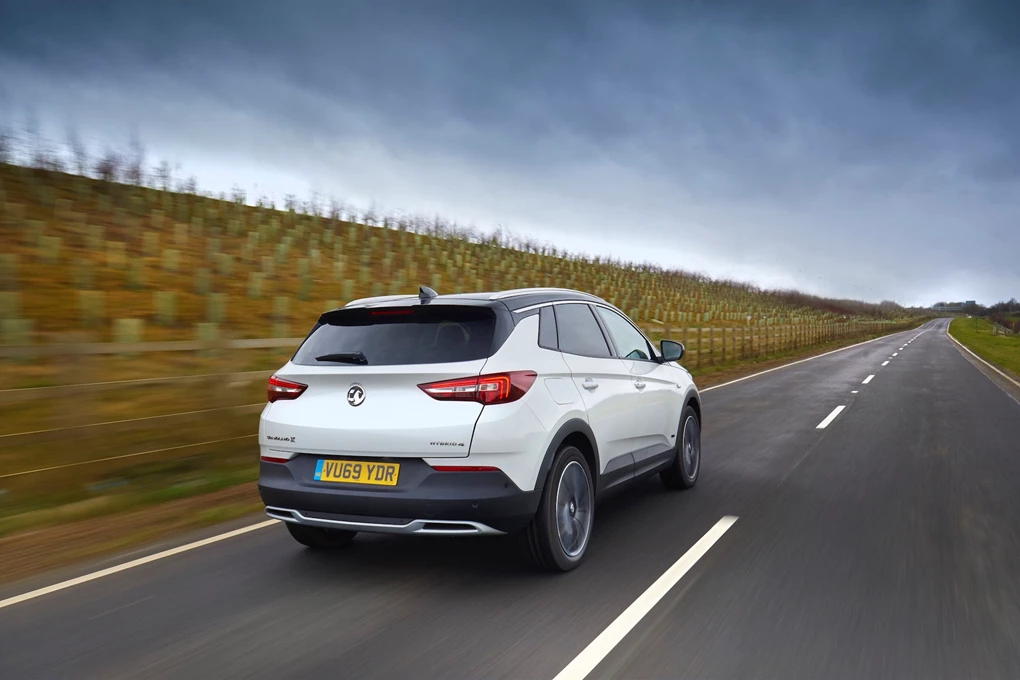 Performance
Initially, the Grandland X is available with this new Hybrid4 powertrain, which utilises a 197bhp 1.6-litre four-cylinder petrol engine combined to two electric motors (one on each axle allowing for all-wheel-drive).
All working together it has 296bhp and 450Nm of torque, which easily makes it the most powerful Grandland X on sale today, and it's able to accelerate from 0-60mph in 5.9 seconds before hitting a claimed top speed of 146mph.
Vauxhall claims it can return up to 225mpg, though on our mixed test route it averaged 117mpg – something that's still rather impressive. A 35-mile electric range also makes it capable of covering most commuting distances.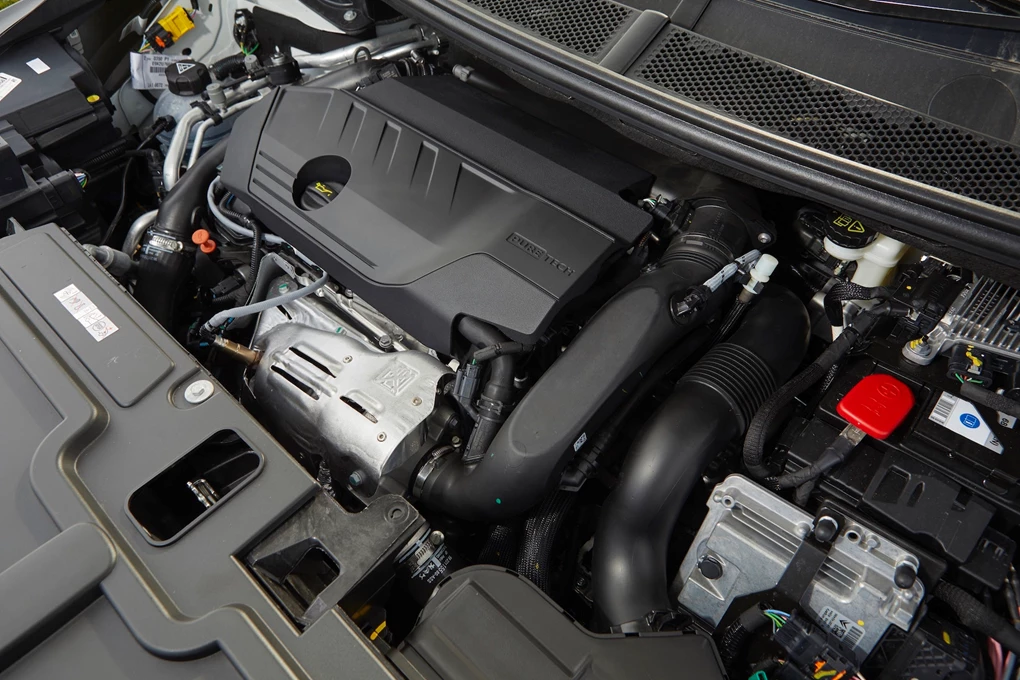 Ride and handling
The Grandland X has never been a crossover that's put at the heart of driving enjoyment, and despite this bump in power, it's a model that feels fast, but never involving. Also when you press on, the suspension can feel bouncy and as if it can't quite handle the power it's been given. Direct steering is a plus point, though.
But there is lots to like about the Grandland X, too, including the smooth eight-speed automatic transmission and the powertrain is refined and never encroaches into the cabin. The ride was a bit unsettled on our car car's 19-inch alloy wheels, so smaller wheels could be a better option if you want optimum comfort.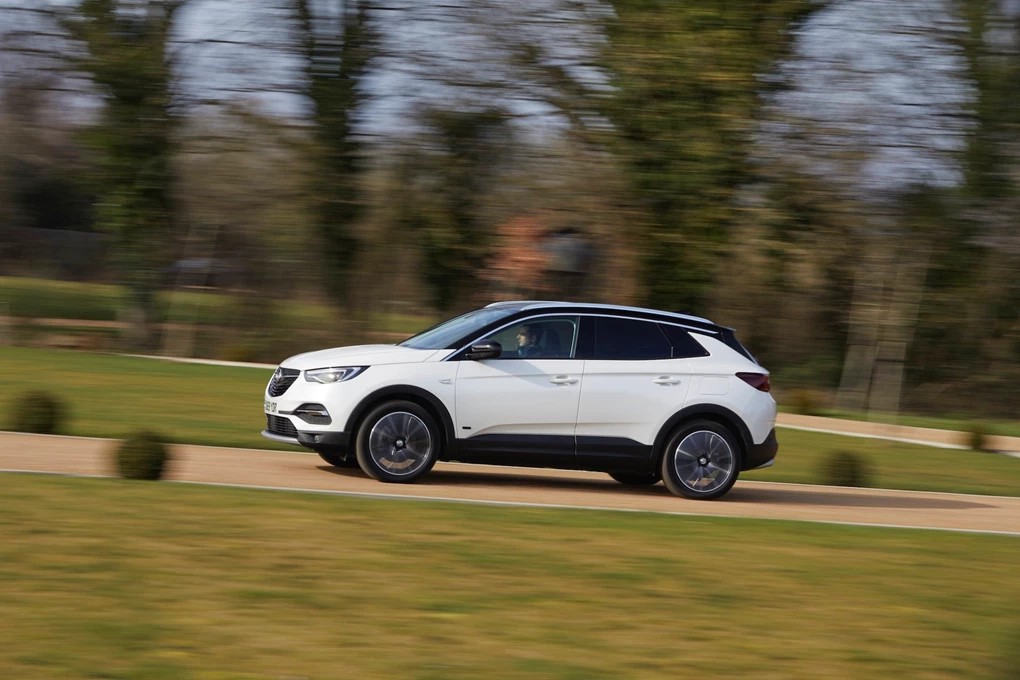 Interior and equipment
The interior remains virtually the same as the Grandland X and you can't expect the most thrilling driving experience. It's rather plain inside, though the quality is excellent, with plenty of soft-touch plastics and few harsher materials.
Interior space isn't especially generous, though, with limited head and legroom in the rear seats, and the 390-litre boot is quite a lot smaller than the 514-litre space in the regular car.
Four trim levels are available on the Hybrid4 – Business Edition Nav Premium, SRi Nav, Elite Nav and top-spec Ultimate Nav.
Standard equipment is impressive, and includes an eight-inch touchscreen with satellite navigation, front and rear parking sensors, blind spot monitoring and climate control. SRi Nav then features smaller 18-inch alloy wheels for better ride comfort as well as traffic sign recognition.
Elite Nav brings heated seats, ambient interior lighting and a fixed panoramic sunroof, while flagship Ultimate Nav versions bring a whole host of extra hit – including a premium sound system, park assist, a panoramic parking camera and keyless entry and start to name but a few luxuries.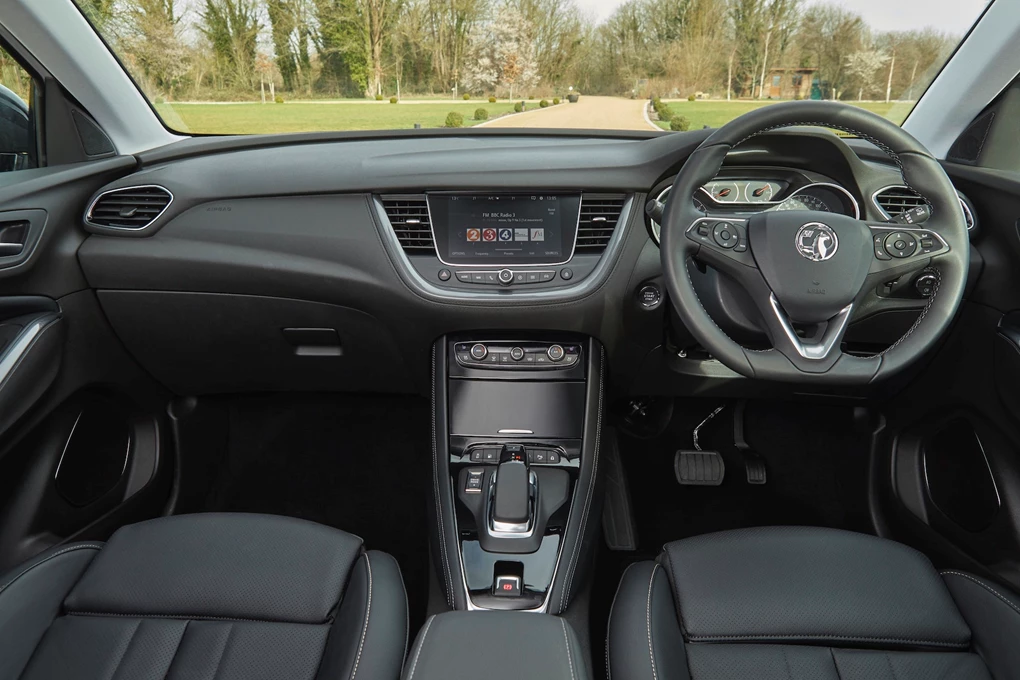 Cost
With the powertrain of the Hybrid4 being quite powerful, it makes the Grandland X quite a lot more expensive than the other derivatives. Prices start from a reasonable £36,790, which is reasonable given the performance and standard kit.
High-spec versions are harder to recommend, though, as they start from £46,650, which makes it rather pricey next to far more appealing options at similar prices from more premium manufacturers.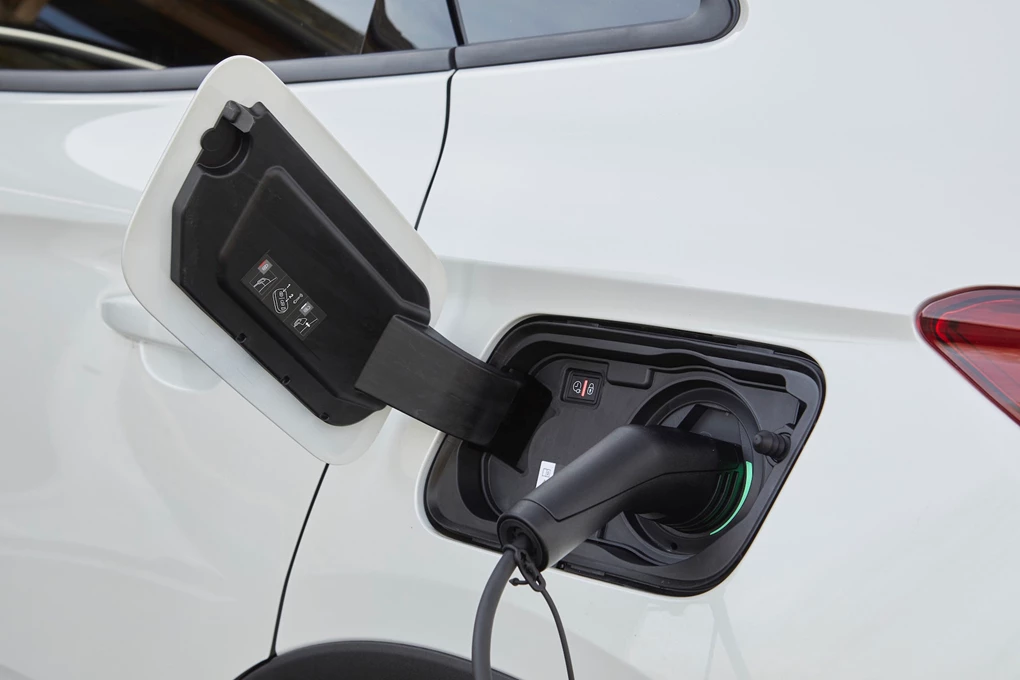 Verdict
This is a good stepping stone for Vauxhall, and this Hybrid4 powertrain delivers a great mix of performance and efficiency, which were two things that the Grandland X was lacking.
But they can't improve on the regular Grandland X formula, which is far from lacking, but also not the best crossover on sale today as it's neither spacious nor particularly good to drive. The high price could also be a sticking point, though this could be a great option for company car drivers wanting to reduce their monthly bills.