Introduction
Vauxhall unveiled its Insignia in 2008 as a replacement for the ageing Vectra. It was a step forward in terms of quality and design, but was still lacking the premium edge to rival models such as the Volkswagen Passat.
But that changed in 2017, when the new Insignia Grand Sport went on sale. It remains a five-door hatchback, but with a new level of classiness and coupe-like styling that was new for the model.
Based on a new platform, the Insignia Grand Sport offers superb aerodynamics and a much lower kerbweight than before – up to 175kg lighter than the previous car – along with a range of new technologies, such as matrix LED lighting, a head-up display and heated rear seats.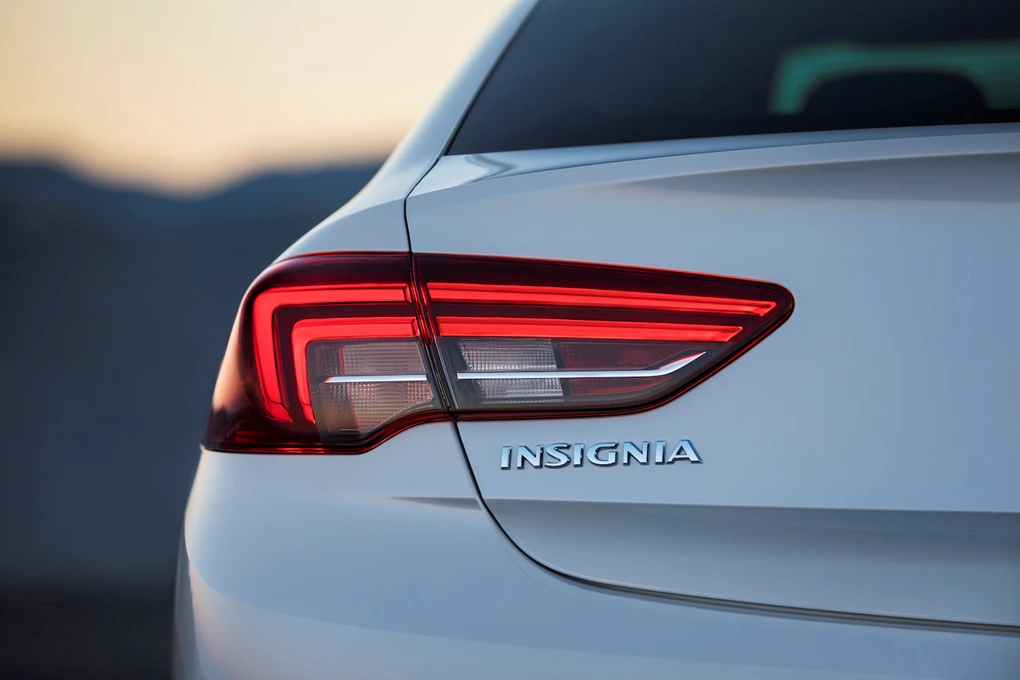 Performance
The range of engines offered on the Insignia Grand Sport is excellent.
The diesel options start with a low-powered 1.6-lite unit producing either 108bhp or 134bhp, followed by a 168bhp 2.0-litre diesel engine and the sportiest GSI variant, which utilises a twin-turbo 2.0-litre diesel engine producing 207bhp.
As for the petrol engines, buyers can switch between a 1.5-litre turbo producing either 138bhp or 163bhp, or opt for the newest engine in the range – the 197bhp 1.6-litre turbocharged petrol engine tried here.
It's currently the quickest petrol unit in the range – and is able to accelerate from 0-60mph in 7.2 seconds and continue to a top speed of 146mph.
Throughout the rev range it offers good performance, and despite its six-speed automatic gearbox not feeling as advanced as newer transmissions, it still does a good job of exploiting the engine's horses.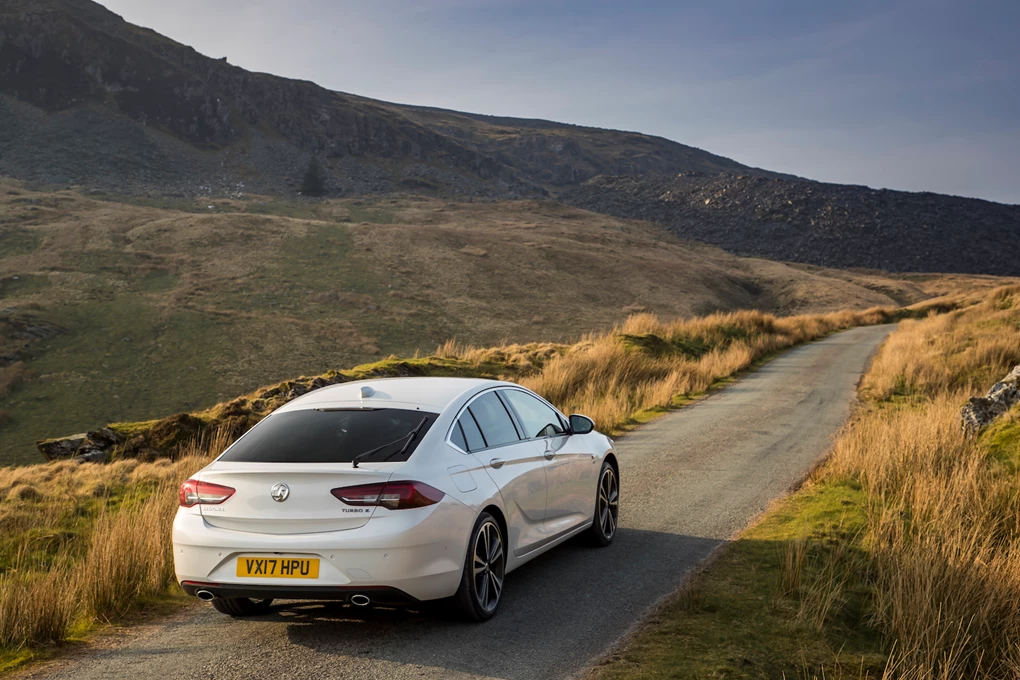 Ride and handling
Despite this Insignia's good power output, it's not really a driver's car – rather a superbly comfortable long-distance cruiser.
For covering long journeys with ease, there are few cars at this price point that can offer a comfortable and supple ride that feels just as good on motorways as it does around town.
The saving in weight has made a difference in terms of agility, but its light steering means it's not as engaging to drive as the best in class, although it offers a good balance between comfort and a hint of sportiness.
See Available Insignia deals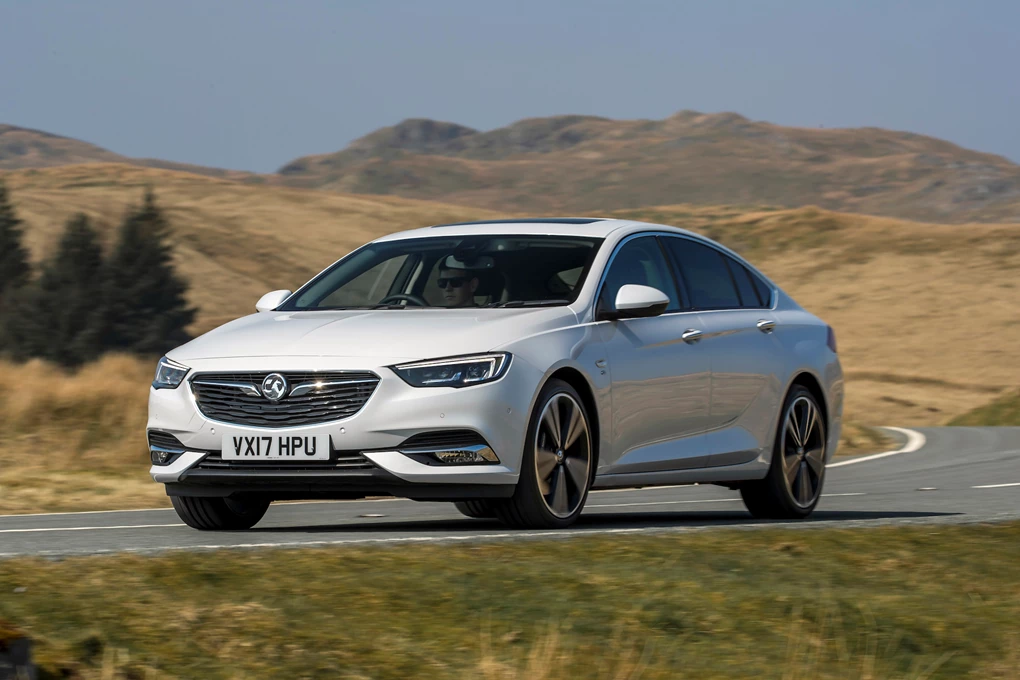 Interior and equipment
As with the latest Astra, Vauxhall has taken a leap forward when it comes to the Insignia's cabin. The design has taken a step upmarket with plusher materials used throughout, and even if it's not the most stylish cabin in its sector, it has an intuitive layout with a minimal number of buttons reserved for the most important functions. The fantastic seats are also some of the most comfortable we have come across.
The Insignia Grand Sport also scores highly when it comes to comfort, as unlike rivals such as the Mazda 6 and Volkswagen Passat, the Vauxhall features a hatchback-style boot opening, rather than a saloon. Its 490-litre boot might not be as large as some rivals, but few will be left feeling like it's not big enough, and the problem can be addressed by opting for the Sports Tourer estate version instead. 
Standard equipment on the Insignia includes a touchscreen with DAB radio and Bluetooth, automatic headlights, LED rear lights and 17-inch alloys, with popular SRi trim adding satellite navigation, front and rear parking sensors and climate control.
At the top of the range, the Elite Nav comes laden with equipment – such as a Bose sound system, matrix LED headlights and heated front seats. There is also a more expensive GSi variant, although this is offered exclusively with a 207bhp 2.0-litre diesel engine.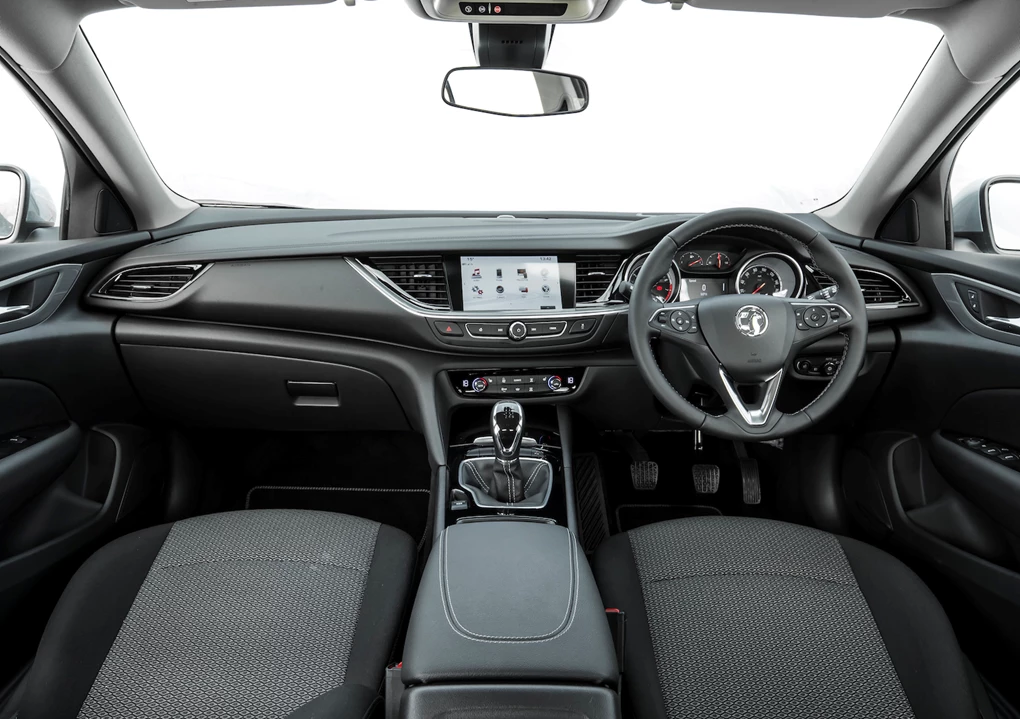 Cost
Prices for the Insignia start from just under £20,000, which gets you a lot of car for the money – particularly when you factor in the standard equipment, interior quality and practicality of the model. However, top spec versions are expensive, with our Elite Nav test tipping the scales at over £30,000. With these model's encroaching on the prices of more premium models – such as the Audi A4 and BMW 3 Series, it makes it harder to recommend top spec models.
The 1.6-litre petrol engine also isn't the most efficient – returning up to a claimed 39.8mpg, with CO2 emissions of 153g/km.  The diesel options therefore make the most sense for buyers wanting to keep their running costs down.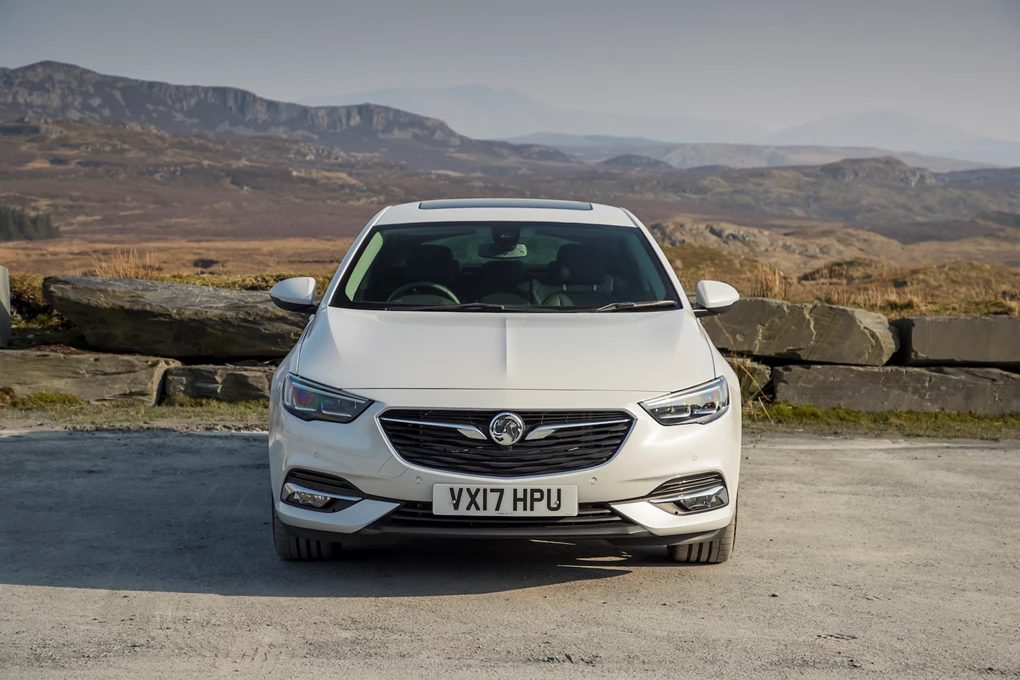 Verdict
Vauxhall has moved the Insignia up a notch in this latest iteration, but without sacrificing on what the model was always good at – long-distance cruising, value and practicality.
The new stylish interior and exterior design also help the model stay competitive against newer rivals, although one of our few reservations is the 1.6-litre petrol engine, which is neither as efficient or as affordable as it perhaps could be.