Introduction
It's such a typical thing to say, but the Golf GTI really is a car that needs little introduction. 
This hot hatch has been right at the helm of delivering everyday thrills since 1976 when it was first introduced. And eight generations later, though plenty has changed in terms of its design, technology and performance, the ambition to inject some extra excitement into day-to-day driving has not diminished. 
That brings us to the latest model, and plenty has changed. Style-wise, it's the fancy front end that grabs your attention with jazzy dotted LED running lights to the light strip that runs between the headlights, though inside is where the biggest changes have been made – featuring the Golf's latest digitised interior that incorporates a host of screens stepping in to replace traditional buttons. 
But has this extra style and glamour come at the expense of fun? Let's get behind the wheel and find out.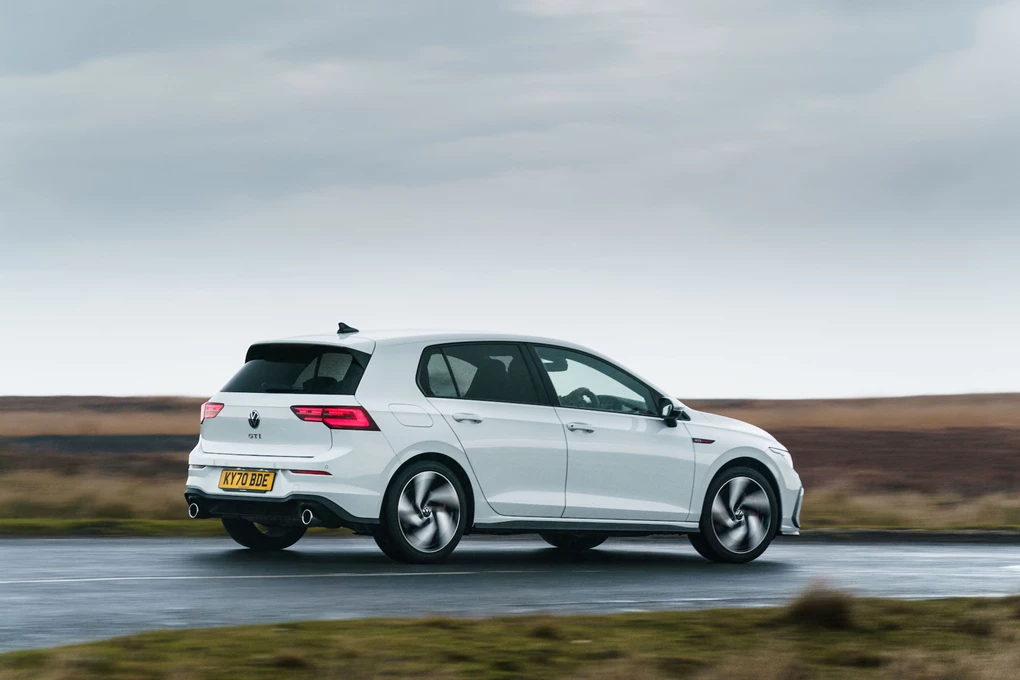 Performance
It's important to start out by saying that what isn't new about this new Golf GTI is its engine, as under the bonnet it's largely the same unit found in the previous generation 'Performance' model. 
There's nothing wrong with that, though, as it's a brilliant turbocharged 2.0-litre unit developing 242bhp and 370Nm of torque. A six-speed manual gear change is available, though our test car features the brand's tried-and-tested seven-speed DSG automatic gearbox. 
The run from 0-60mph takes just six seconds, while flat out the Golf GTI will hit 155mph. It's important to note that both GTI Clubsport and R versions are available, increasing this model's performance further. 
Running costs are reasonable, too. Volkswagen claims it will return 38.2mpg, along with CO2 emissions of 168g/km.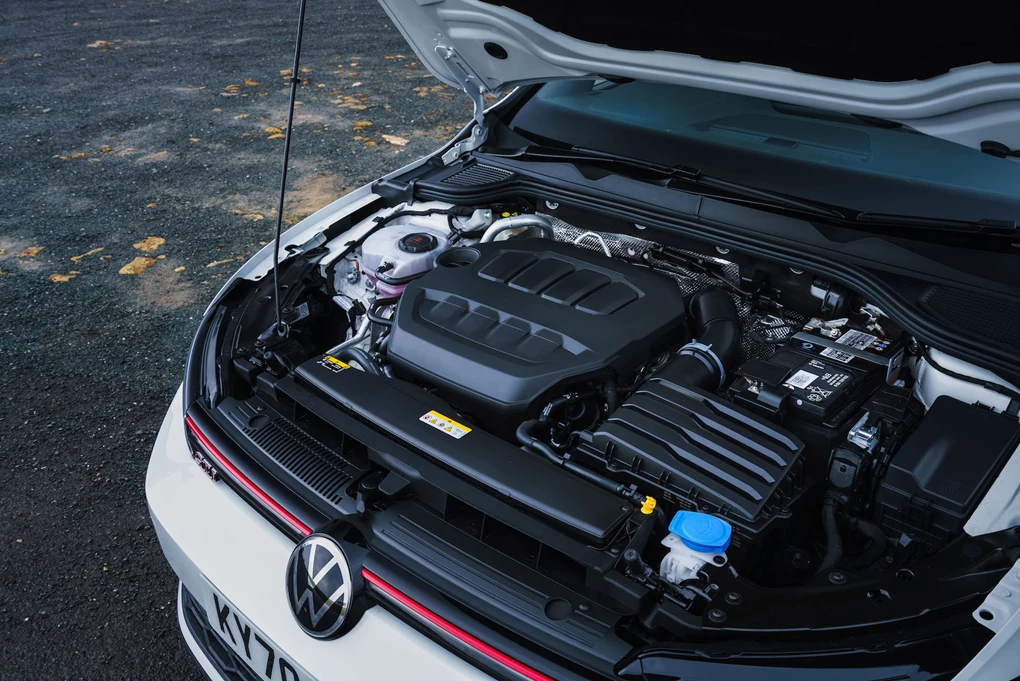 Ride and handling
Across the generation the Golf GTI has excelled at combining brilliant day-to-day usability, with a welcome dose of dynamic sparkle to bring the joy to even the most mundane of commutes. 
And this new model largely continues with that, as its hassle-free performance makes it manageable even trickier conditions, with this Golf actually feeling quicker than the figures on paper would suggest. 
Volkswagen's clearly tried to make it sportier before, and it means that body roll is non existent, while it handles excellently. The downside, though, is that it has a firm ride, especially at low speeds, and it's not as comfortable as the model that came before it.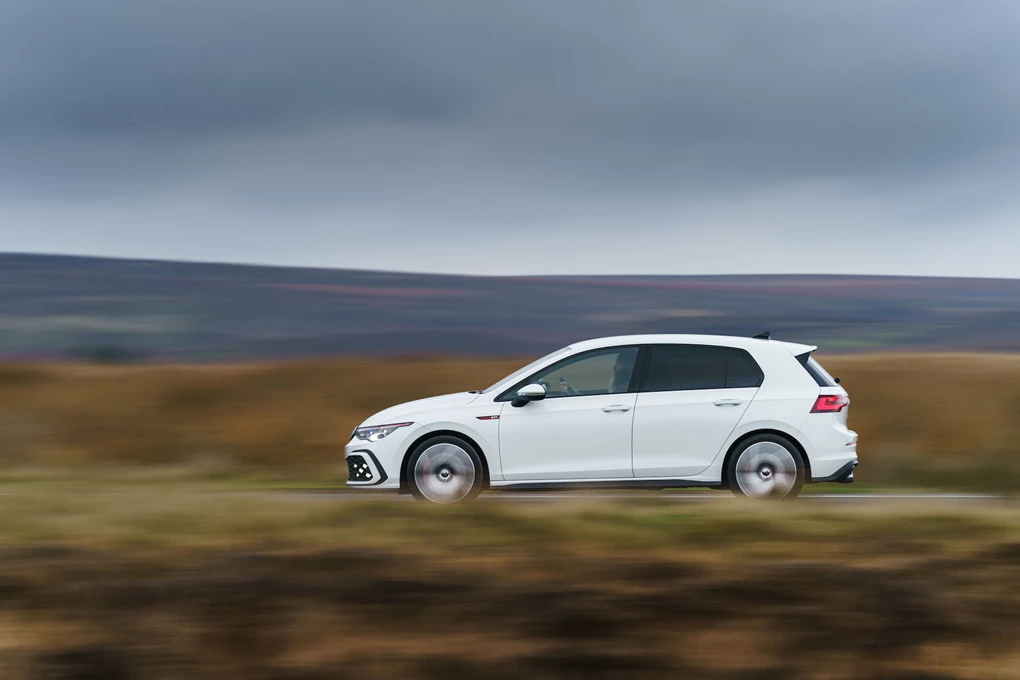 Interior and equipment
A strong mix of quality and technology gives the Golf GTI one of the best interiors of any hot hatch. While the lack of physical buttons and large 10-inch touchscreen and digital dial system of the same size can prove intimidating and confusing at first, you quickly adjust to it, though you can't help but feel it's a case of style over substance. 
Elsewhere, the GTI's legendary tartan-style seats remain, while if you opt for the manual, you still get the golf ball-like shifter. It also remains impressively practical, with a 375-litre boot and roomy interior (for a car of this size) making it an ideal fun family car. 
Given the GTI sits near the top of the Golf range, standard equipment is unsurprisingly generous. On top of the aforementioned digital interior, you get large 18-inch alloy wheels, along with a front differential lock that maximises cornering ability, keyless entry and fancy Matrix LED lighting. It means there's certainly no shortage of standard equipment.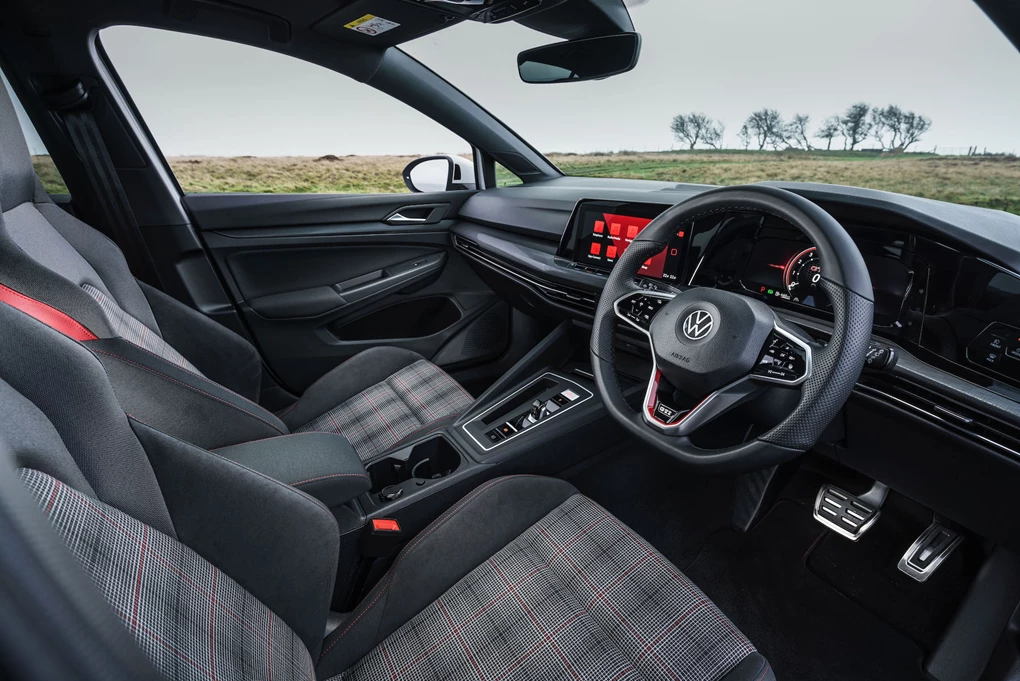 Cost
With prices starting from £33,520, the latest Golf GTI certainly isn't cheap, being priced higher than plenty of its rivals, though you do have to consider the standard kit and performance on offer. If you want the automatic model, you'll also have to pay an additional £1,500. 
It's far more favourable if you go down the finance route, though. Over a four-year PCP agreement, a £5,000 deposit means you can behind the wheel from around £360 per month.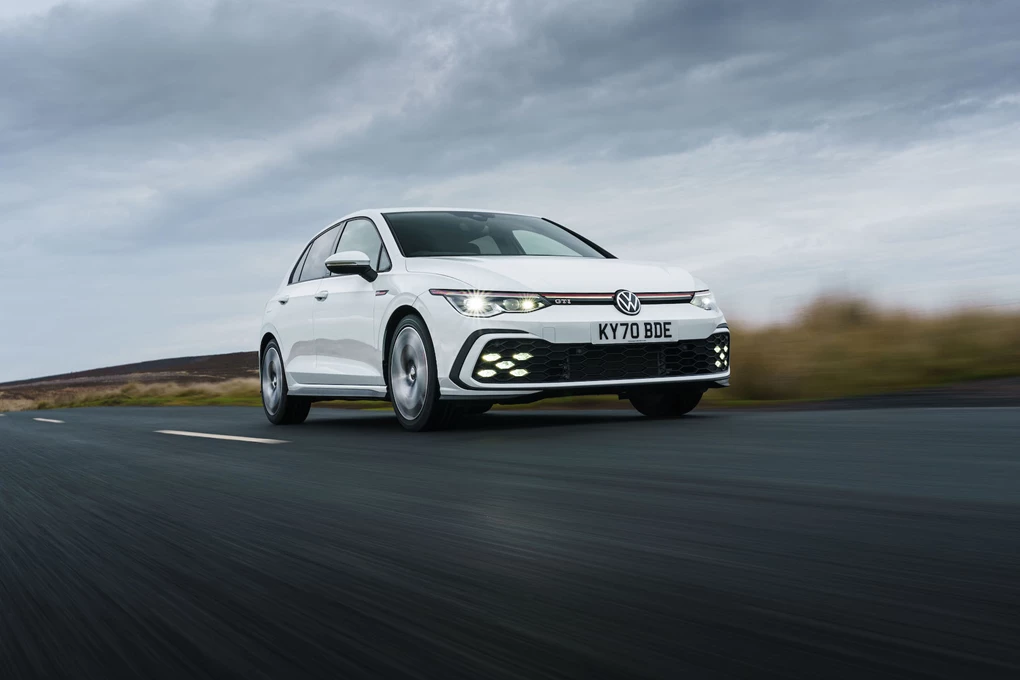 Verdict
Volkswagen certainly had a job on its hands with making sure that the latest Golf GTI was even better than its predecessor. And behind the wheel it's certainly succeeded – it's more exciting and sharper than before. It is partly at the expense of ride comfort, though. 
However, despite its firmer ride, the Golf GTI remains a seriously likeable hot hatch that continues to be one of the best in the business. 
Enquire on a new Volkswagen Golf GTI