Introduction 
'Hot hatch' and 'Golf GTI' go together like butter on toast. After all, the Mk1 Volkswagen Golf GTI was arguably the car that kicked off the practical performance car craze Brits love today.
Now in its seventh guise, it continues to be one of the most appealing options on the market — though there is an argument it's become a little bit sensible as the years have passed. Incredible to drive still, sure, but lacking that yobbish edge that resonates with many hot hatch buyers.
Well, the GTI TCR is here to try and rectify this. Inspired by the Touring Car Racing motorsport formula, more commonly known as TCR, this limited-run model takes cues from race cars to create a more hardcore experience. Is it effective, though? We get behind the wheel to find out…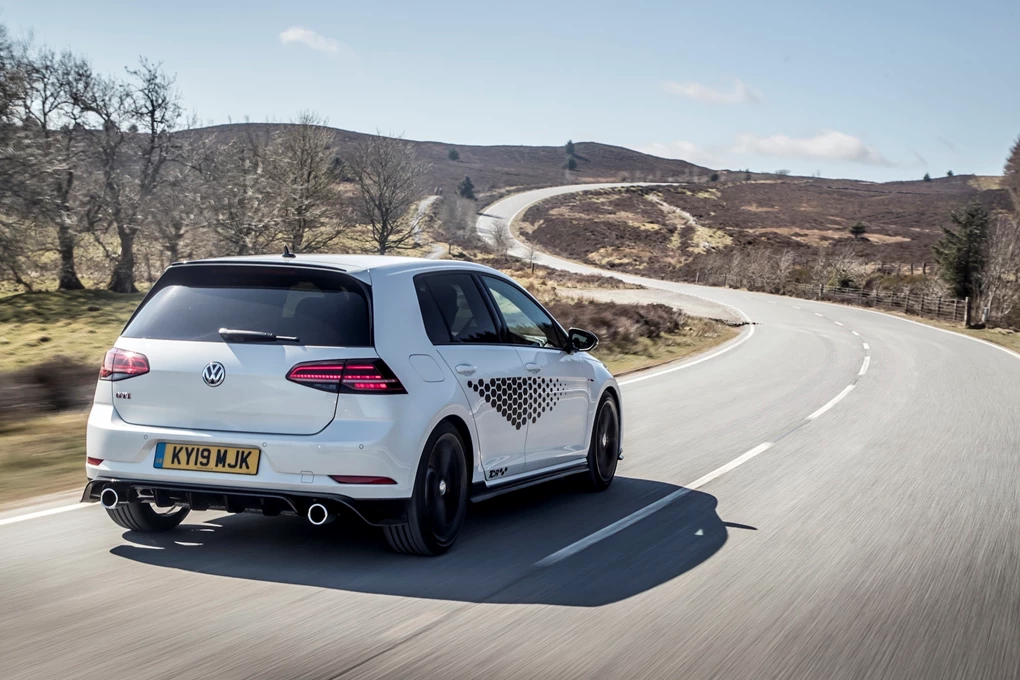 Performance
Though the Volkswagen Golf GTI TCR uses the same 2.0-litre turbocharged four-cylinder engine found in the base car, here it's ramped up to produce a monstrous 286bhp and 380Nm. Sure, that may be less than a Golf R — but keep in mind it's still going to the front wheels. As a result, 0-60mph comes in 5.6 seconds with a 155mph top speed possible.
This power unit is simply blistering, hammering all of those horses straight to the road to create a truly exhilarating experience when the foot is pushed down. It sounds absolutely mega, too.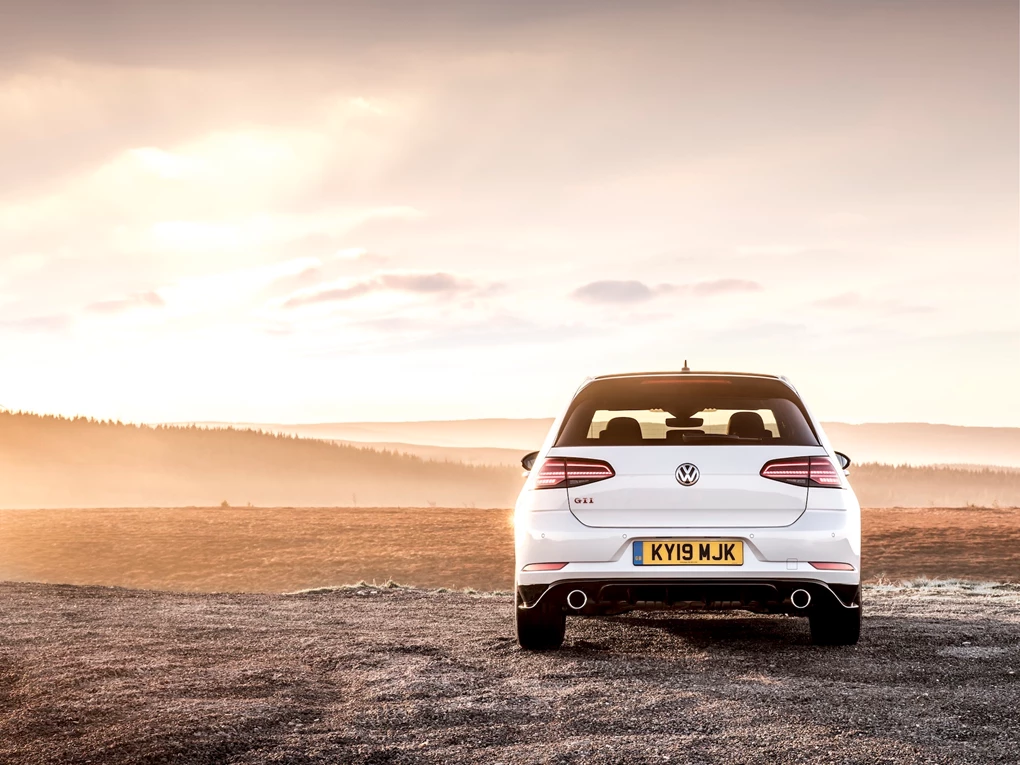 Ride & Handling
In addition to its incredible engine, an uprated chassis has really brought the Golf GTI TCR alive. Chunkier Bridgestone tyres work together with a front differential to keep torque steer well under control to give the car the ability to fiercely attack any B-road in its path. The grip is simply endless, though admittedly it's not quite as responsive as rivals like the Hyundai i30 N or Honda Civic Type R.
See Available Golf deals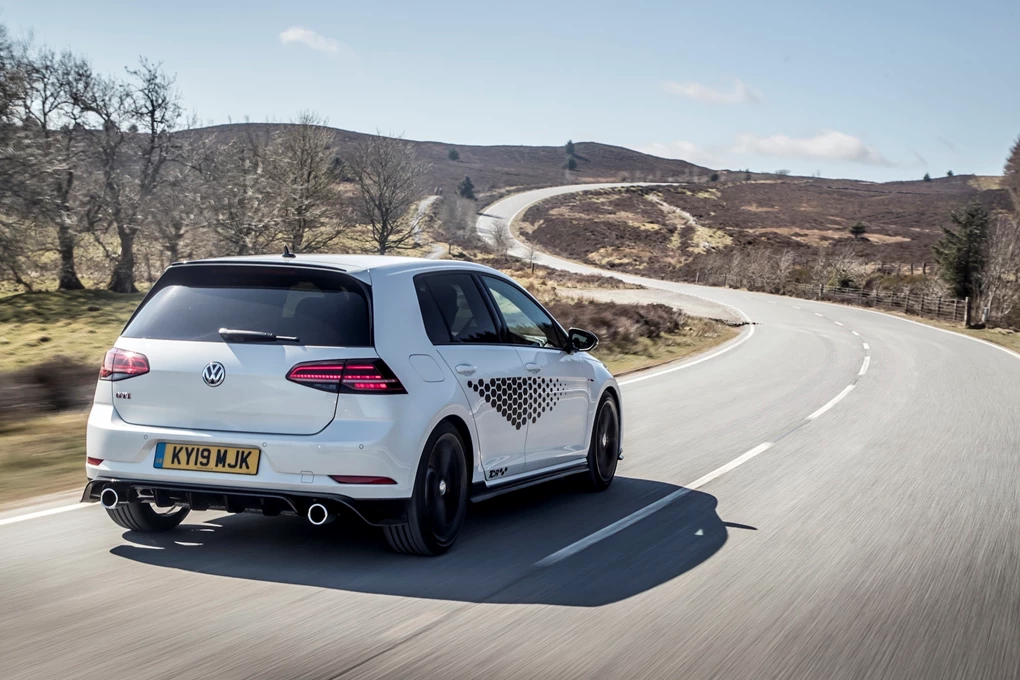 Interior & Equipment
You may expect a completely torn out interior and racing-honed seats sitting here considering the TCR nameplate — but that's not the case. Everything is all normal GTI, save for some TCR badging and specially-designed (and comfortable) seats.
Five can be seated, with the TCR remaining the boot space of the standard GTI — coming in at an impressive 380 litres. You can have your performance cake and practically eat it too.
There's a fair bit of equipment thrown in the package, too. Standard exterior items include a full bodykit, 18-inch alloy wheels and LED headlights, while the Alcantara seats and a leather-trimmed steering wheel are also added in.
Further still, a £2,900 Performance Pack throws in 19-inch black alloy wheels, lower suspension and Dynamic Chassis Control.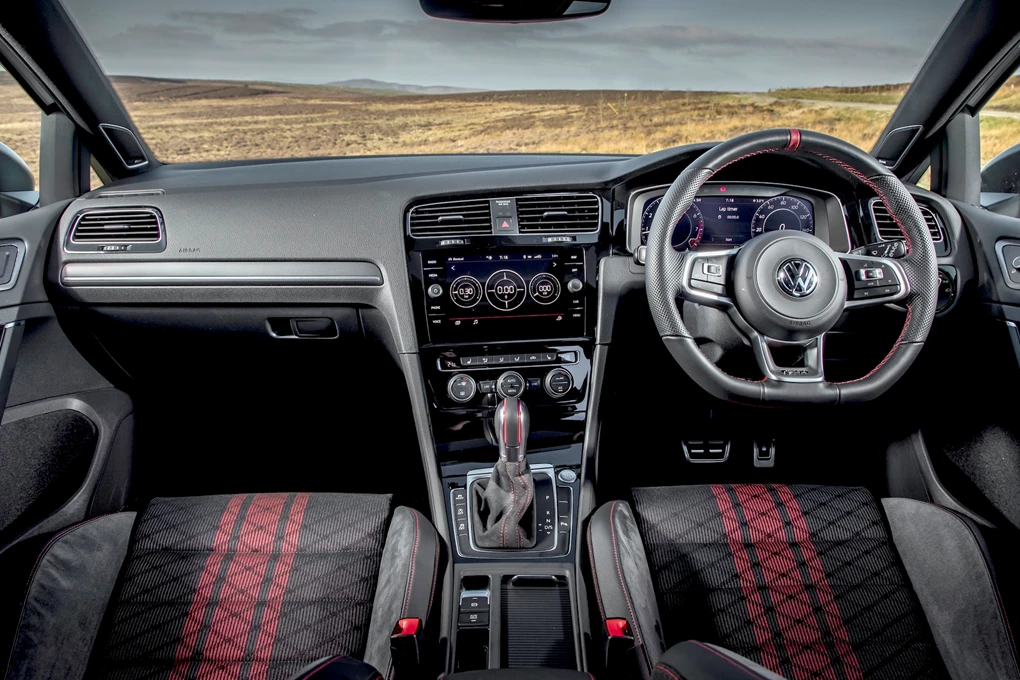 Cost 
Pricing for the Volkswagen Golf GTI TCR starts at £34,135. It's easy for that to soar with a few options ticked though, with our test car weighing in at a whopping £40,674.
As for running costs, Volkswagen says the hot hatch is capable of returning 36.7mpg on the combined cycle while emitting 153g/km in CO2 emissions.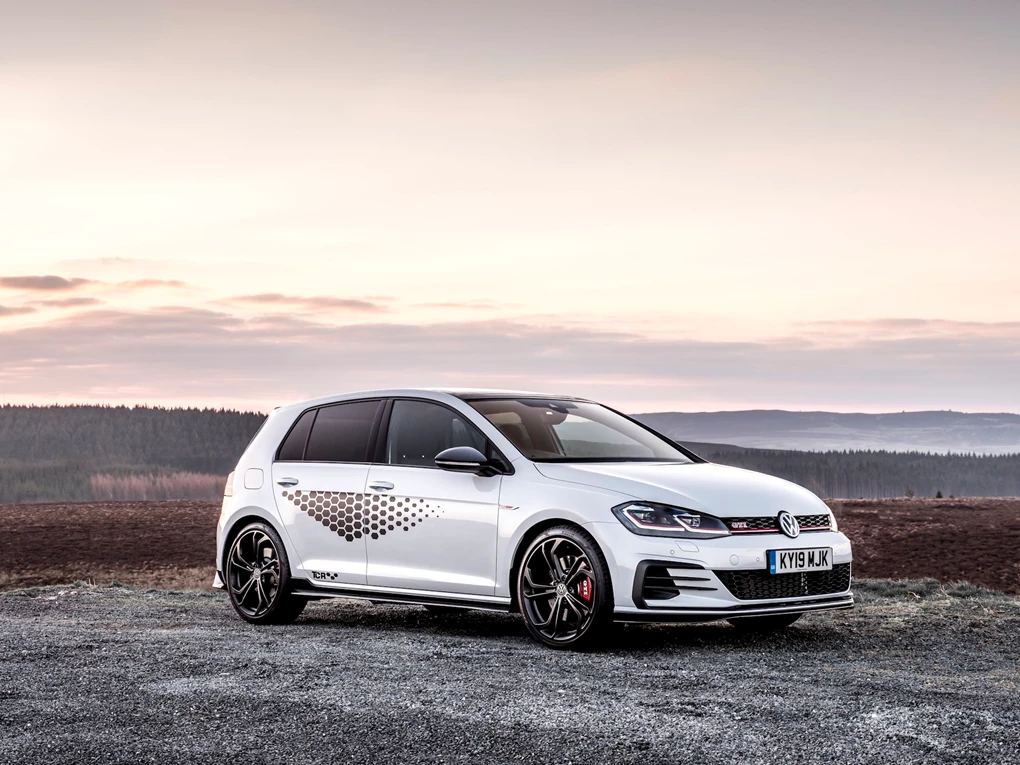 Verdict
In some ways, it does feel like the TCR is a missed opportunity to take the touring car nameplate and make a real stripped-out race car for the road. But if you put that aside and think of it more as the ultimate iteration of this generation's Golf GTI — a goodbye model, if you will — then this might just be one of the greatest cars to come from Volkswagen.
It takes all the sensibilities of the base car and turns the fun up to 11, making this a car hard-edged enough to have some serious adrenaline rushes without losing the practical side that's always made the Golf GTI a success.