Introduction
To some, this might just be 'another' electric car, but to Volkswagen it's a lot more than that. In fact the '3' in its name comes from the fact that the firm considers this car to be its third era – the first being the Beetle's launch and the second being the Golf. 
It's the firm's first bespoke EV and uses underpinnings that will feature in a host of new electric cars from Volkswagen, as well as Seat, Skoda and Audi. 
There's a lot riding on the ID.3 car, and given the fact it's been more than a full year since being unveiled that the first customers get their hands on this VW, is this new electric vehicle an EV for the people?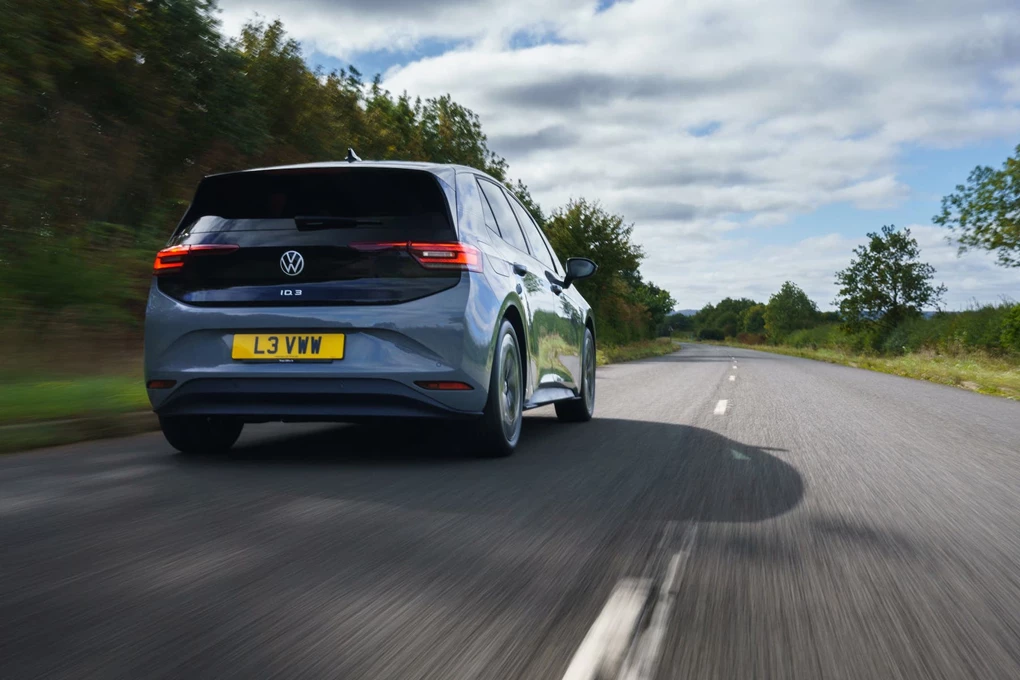 Performance
You'll soon be able to choose the ID.3 with a variety of battery options and motors with various outputs. But for the time being, there's just a simple '1ST Edition' model to get your teeth stuck into. 
It uses a 150kW electric motor (producing 201bhp in old money), and that's linked to a 58kWh battery – something that allows for a range of 260 miles, while 100kW charging capability means you can top the batteries from 0-80 per cent in 30 minutes. 
It's certainly not lacking in pace, with a 0-60mph time of seven seconds being similar to what you'd get from a Volkswagen Golf GTI, while flat out it will hit 99mph.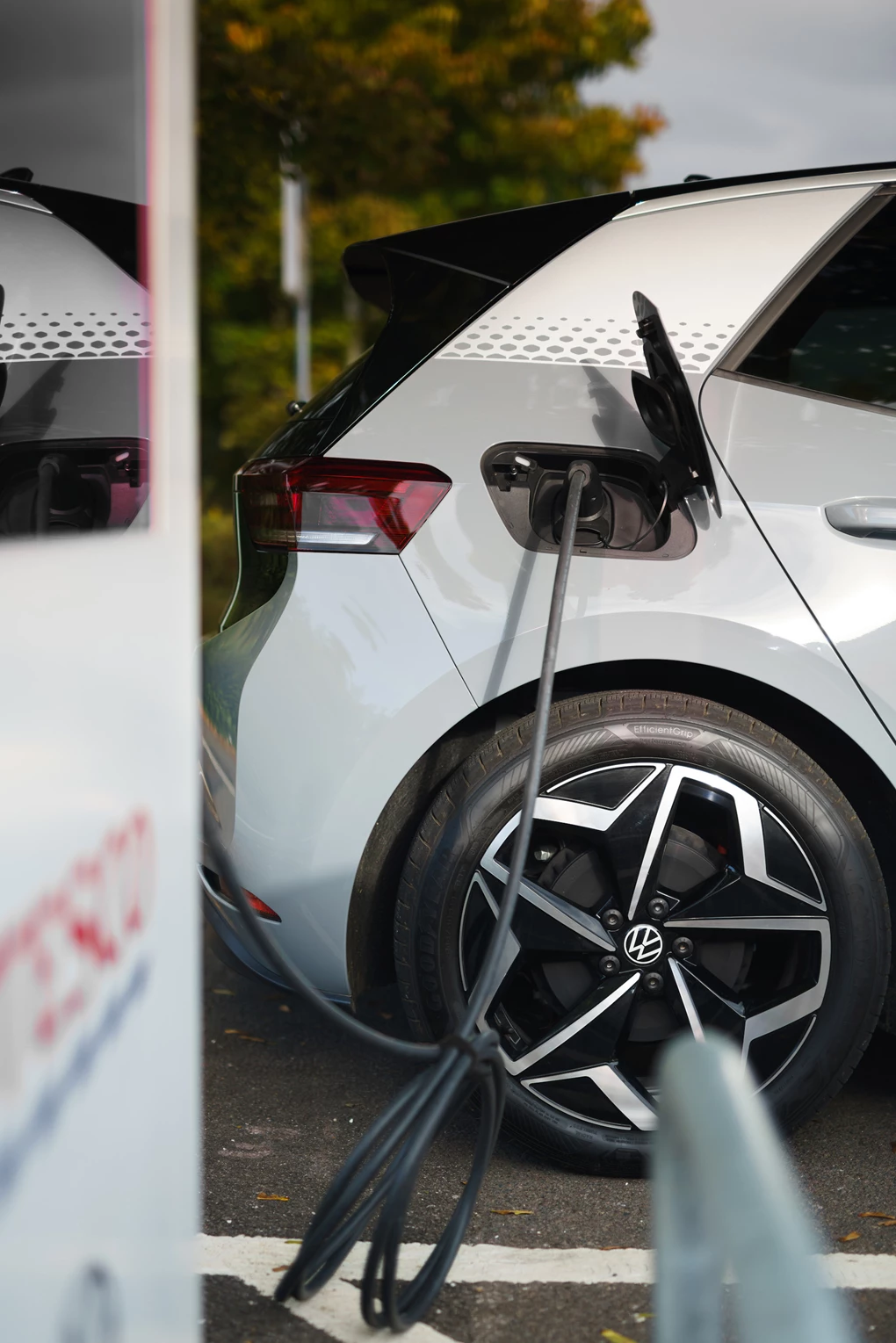 Ride and handling
Simplicity is the name of the game with the ID.3, and it's clear Volkswagen has done everything here to make it feel as easy to use as possible. The gear selector is on the side, rather than in the middle, and while there is a starter button, you don't actually need to use it. 
Unlike the firm's standard Polo and Golf hatchbacks, the ID.3 is also rear-wheel-drive, which makes the ID.3 feel eager in the corners and makes it rather good to drive. The brisk electric motor also means you'll rarely feel short of power, with its performance off the line will likely leave some sports cars for dead. One of the few issues behind the wheel is somewhat underwhelming visibility in the front, due to a rather chunky pillar section.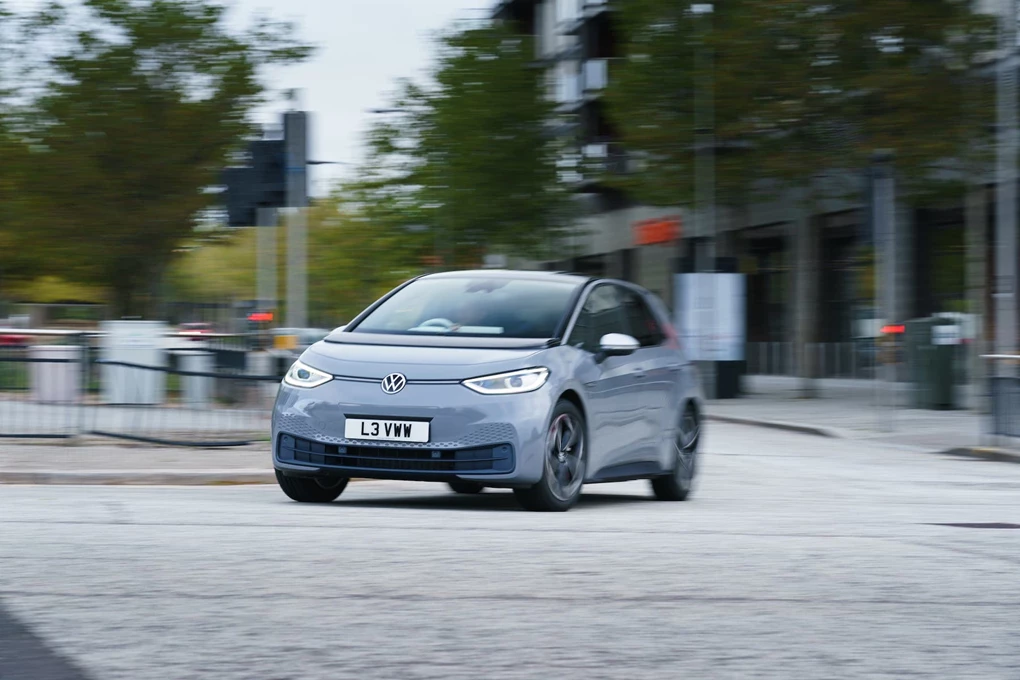 Interior and equipment
A key advantage of starting from scratch when producing an EV is that there's a blank canvas. Volkswagen has made use of that, and it has allowed the ID.3's cabin to feel as airy as possible, with a huge sense of space giving it a lounge-like feel. The 385-litre boot isn't any bigger than that in a Volkswagen Golf, though. 
The actual layout of the cabin also carried over plenty from the Golf, including the 10-inch touchscreen and digital dials. But that brings with it a few ergonomic problems. Things aren't always where you'd expect to see them, and from a brand known for its safe and sensible approach to cars, is quite a break from the norm. 
While additional derivatives are on their way before the close of 2020, currently the only grade you can buy is the 1ST Edition, which essentially aims to be as high-spec as possible. It means you get features like 19-inch alloy wheels, Matrix LED headlights, keyless entry and 30-colour ambient lighting.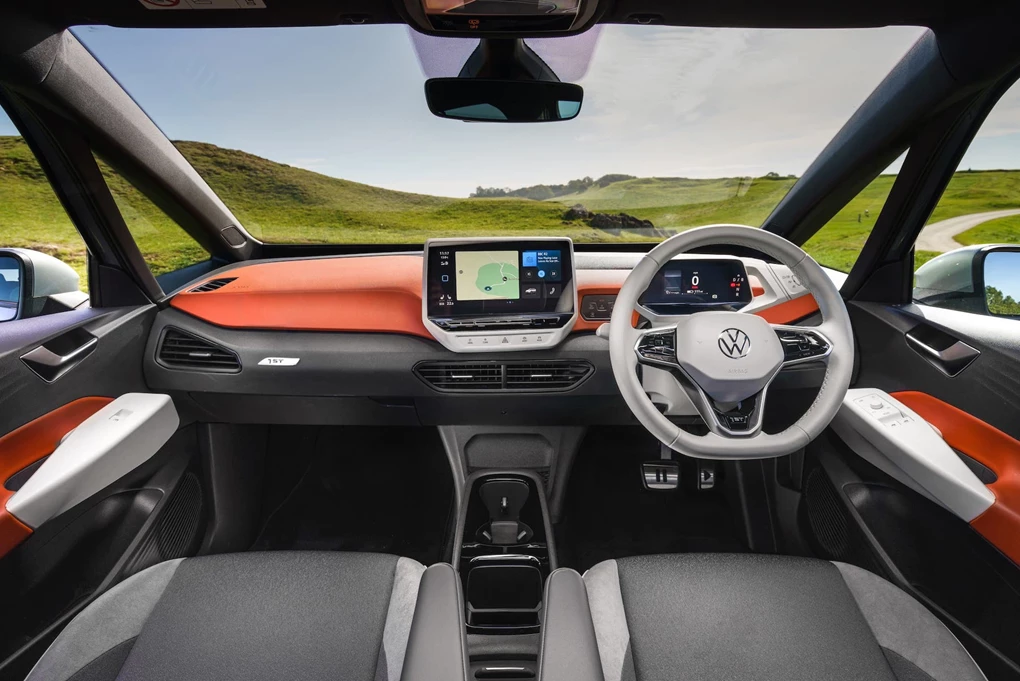 Cost
Given this long range, all this kit and the cost involved in creating a bespoke EV, the ID.3 certainly isn't cheap. Once the £3,000 government grant towards new EVs has been taken into account, this VW is priced from £35,880. That's still on par with rivals like the Hyundai Kona Electric and Nissan Leaf, though. 
But with a sub-£30,000 ID.3 on the way, and with the same battery pack, just with less kit, this will actually make this Volkswagen quite decent value for money.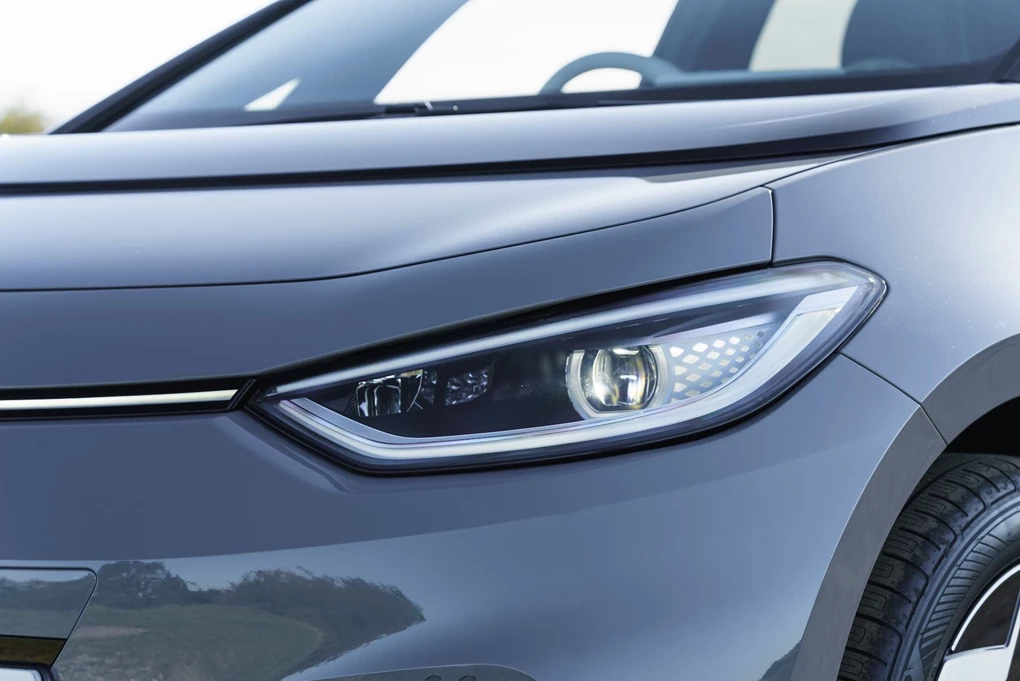 Verdict
The Volkswagen ID.3 has certainly lived up to the internal hype and the long wait, with this new EV combining a generous electric range with a high-quality interior and great dynamic tweaks -  and there are very few things wrong with it as a result.
As more trim levels and more affordable powertrain options appear, it will only make the ID.3 even more appealing, and could take popular models like the Nissan Leaf off their perch. It's certainly a very positive sign of what's to come from Volkswagen.