Making changes to a popular car like the VW Polo can be dangerous - go too far or not far enough and, chances are, you'll put off customers from returning.
With a facelift, the shift is usually subtle, but in terms of the new VW Polo, it's actually quite dramatic. The model has been going strong for 39 years and has recently received a refresh, sharpening its looks and making it, for us, the best-looking Polo to date.
The pre-facelift model was VW's second best-selling model with 42,609 sales in 2013 and this latest iteration is set to continue that trend, offering stiff competition to the UK's bestseller, the Ford Fiesta.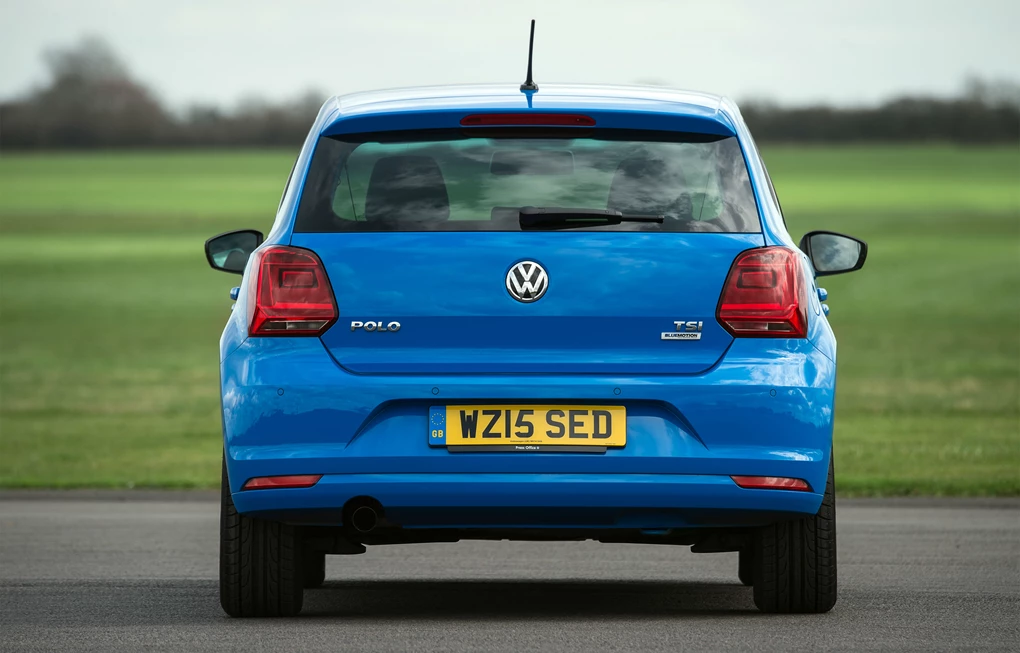 Performance
VW is offering a mix of fuel-efficient engines on the Polo range and claims that these new units are up to 21% more efficient.
Petrol options include two three cylinder 1.0-litre MPI engines with 59bhp or 73bhp, there's also a 1.2-litre four-cylinder TSI option. The final petrol offering is a 147bhp 1.4-litre TSI with cylinder deactivation (ACT).
If you prefer to opt for a diesel unit, two power offerings are available from the 1.4-litre engine, a 73bhp and a 88bhp unit.
On test we drove the 59bhp 1.0-litre engine in SE trim, which is expected to be the most popular seller in the UK. Performance times are never going to blow you away but are on a par with rivals including the Ford Fiesta. The benchmark sprint can be completed in 15.5 seconds, however, the majority of drivers in this version of the Polo will just be happy getting from A to B in a leisurely manner.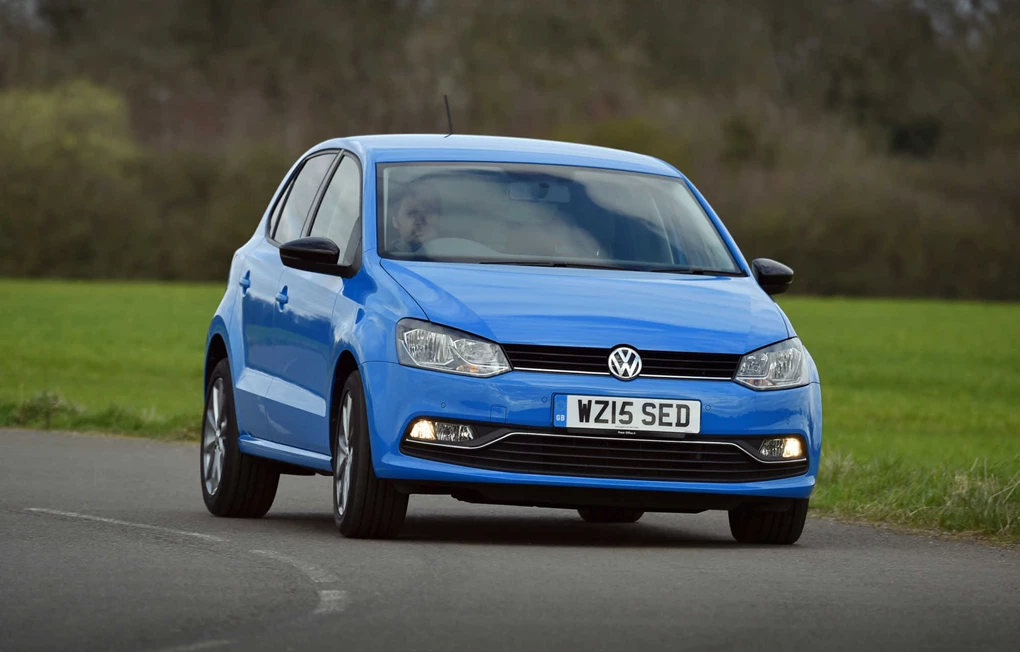 Ride and Handling
The Ford Fiesta is still the class leader when it comes to driving dynamics and engagement, however, the Polo is a good second choice.
On the road the VW Polo delivers; what it lacks in steering feedback it makes up for in agility. The 1.0-litre engine we tested was the least powerful, which may have put us off a little when it comes to excitement, but the chassis was still noticeably impressive and, in general, the car is fun to drive when pushing on. The Ford Fiesta is still the class leader when it comes to driving dynamics and engagement, however, the Polo is a good second choice. Surprisingly, the Polo is comfortable on long journeys too. Small cars tend to be less so, but the Polo can hold its own in this department against much larger cars, as wind and road noise is minimal.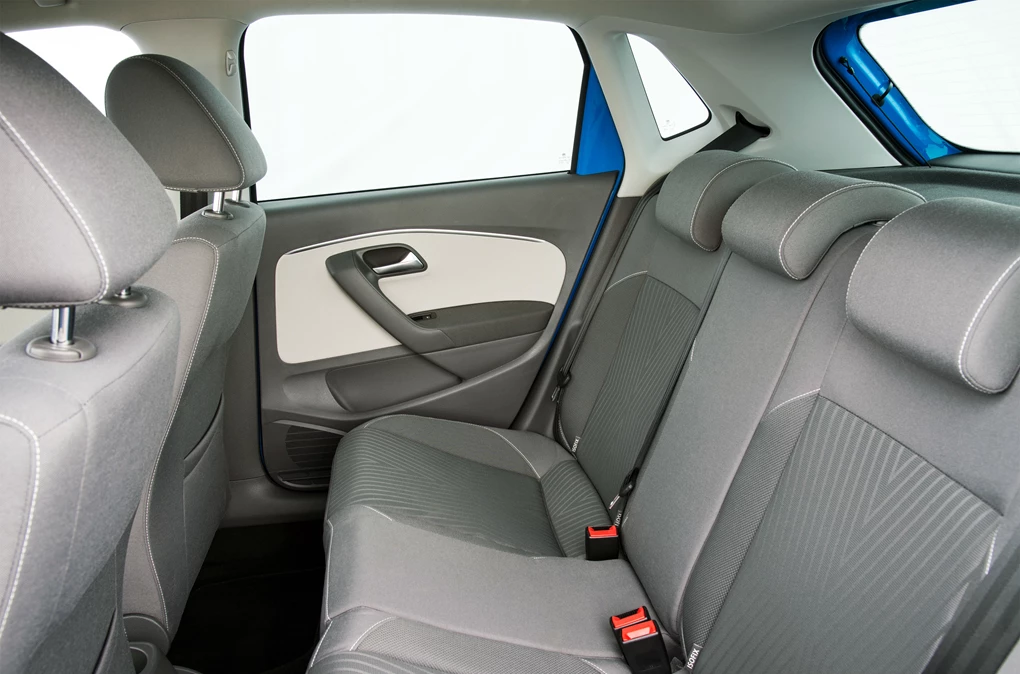 Interior and Equipment
The Volkswagen Polo is somewhat of a legend in the supermini sector, on sale for around 40 years and selling 14 million models since its inception.
The engineers at VW have packed the little Polo with gadgets to attract a younger audience to the range. Five trim levels are offered, including S, SE, SE Design, SEL and Blue GT. All models receive a six speaker audio system, 5.0-inch colour touchscreen, SD card reader, DAB radio as well as USB and aux connections as standard. One of the biggest technological features on the Polo is MirrorLink. Aimed at a tech-savvy audience, this kit allows you to essentially mirror whatever is on your smartphone screen onto the cars infotainment screen. To coincide with this feat, VW will offer apps mixing vehicle data with navigation. Other apps to be offered include radio and news. Build quality in the cabin is also second to none in the supermini segment, with high quality materials and a sense that everything is screwed together really well and built to last. Practicality is fair as well. Luggage volume of 280 litres isn't bad, but rival cars, including several from elsewhere in the VW Group, offer more, and it's intriguing that the much smaller Up city car falls short in this respect by less than 30 litres.
Cost
If you are someone who likes to buy tactically with resale value in mind, then the Polo is a great investment.
The most frugal car on the refreshed VW Polo range is the 73bhp 1.4-litre TDI engine. It has a claimed economy of 83.1mpg, so expect to achieve around the mid-70 mark in real world driving.  Heady figures indeed, and VW claims that this is the most fuel-efficient five seater car in the world (powered solely by an internal combustion engine). This model is also the lowest emitting model on the Polo range as it kicks out 88g/km of CO2. If you are someone who likes to buy tactically with resale value in mind, then the Polo is a great investment. Even though it costs a little more than its competitors, this slight premium should pay off when it comes to residuals, as the VW badge is well known for holding its value.
Our Verdict
VW created a legend in motoring terms 39 years ago, and this facelifted model looks even better. If the German maker keeps going this way then the Polo will be around for another 40-odd years. The design has lifted the appeal of the car while the tech features should attract a wider demographic of customers. Those who are willing to crunch the figures will realise that it's a case of swings and roundabouts with the Polo when it comes to reselling. With its new-look and gadgets, it is fair to say that the Polo will be chasing Ford's Fiesta for that top step on the podium.