Introduction
Volkswagen launched the T-Roc in 2017 as its first true compact SUV, and perhaps unsurprisingly it's proven a huge hit since then. The German firm has since sold more than a million examples, with its combination of style and practicality really appealing to buyers. 
But this market changes massively in a very short space of time, and just over four years later, it's time for the T-Roc to get a mid-life update. Key changes include a facelifted exterior design, particularly the front end, which gets new trim to give it a more angled look and LED lights as standard, which can be upgraded to Matrix LEDs as an optional extra. The R-Line version has also been updated to make it look more like the full-fat 'R' version. 
One of the main changes though happens inside, where Volkswagen has worked to lift the T-Roc's interior quality – one of its main weaknesses before – with a range of new soft-touch materials, along with more in the way of digitalisation. But do these changes improve the overall package?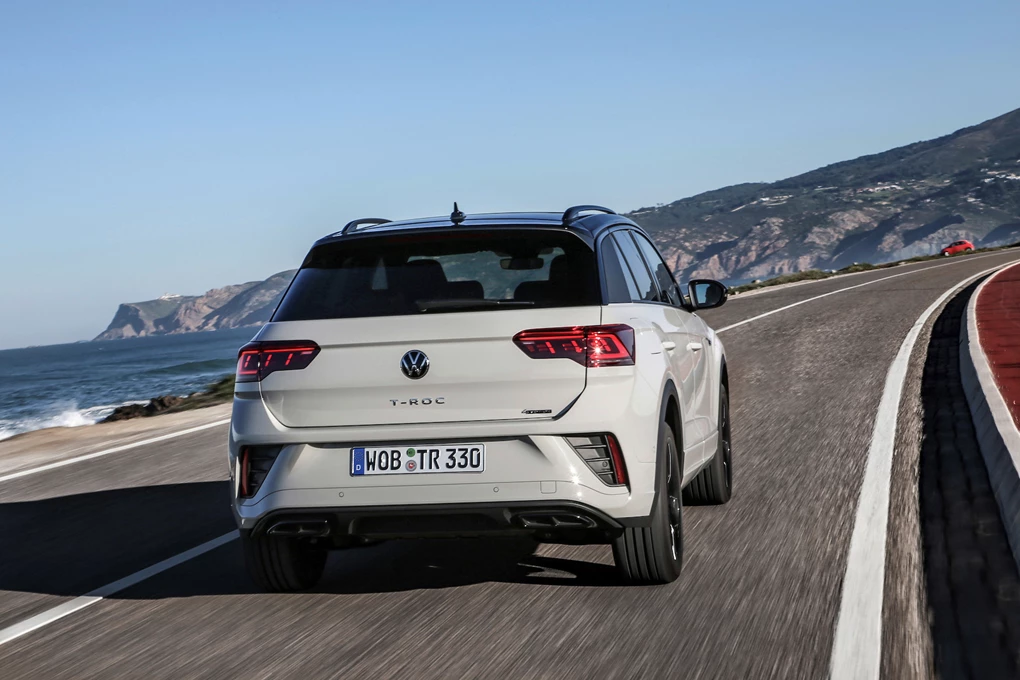 Performance
The Volkswagen T-Roc now feels a bit behind the times because it's not available with any form of electrification, unlike plenty of rivals. But nevertheless customers get a broad range of petrol and diesel engines to choose from. 
Starting with diesel, a turbocharged 2.0-litre TDI unit comes with outputs of 114bhp or 148bhp, with the latter also available with a DSG automatic transmission and a four-wheel-drive option. 
Moving onto the more popular petrol options, we have a 108bhp 1.0-litre, 148bhp 1.5-litre and a top-spec 187bhp 2.0-litre. Our test car is the middle option, which we're trying with a six-speed manual gearbox, though a seven-speed DSG automatic can be specified. With this, the T-Roc can hit 60mph in 8.4 seconds, and can hit a claimed top speed of 127mph. As for efficiency, Volkswagen says it will return around 45mpg, with 141g/km CO2 emissions.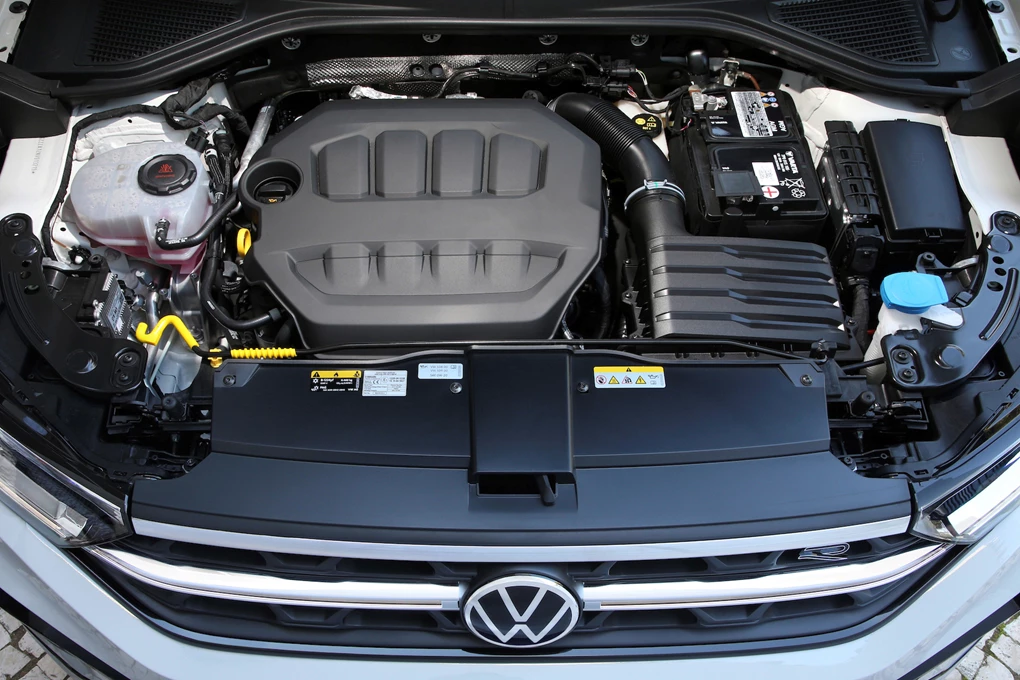 Ride and handling
The T-Roc is a very credible car behind the wheel, and delivers in the areas that matter for a small SUV. Access is very easy thanks to the elevated driving position, while there's a good view out too. 
The 1.5-litre turbocharged petrol engine is also a good match, getting a good compromise between performance and efficiency, while the manual gearbox avoids the often-hesitant DSG transmission, though we haven't yet had the chance to try the auto in this new model. 
Though not especially fun to drive, the sports suspension fitted to our R-Line model helps the car to feel planted to the road, with little body roll being noticed in normal cornering. Also impressively, our test car's combination of the sports suspension and large 19-inch alloy wheels seemed to have little effect on ride quality.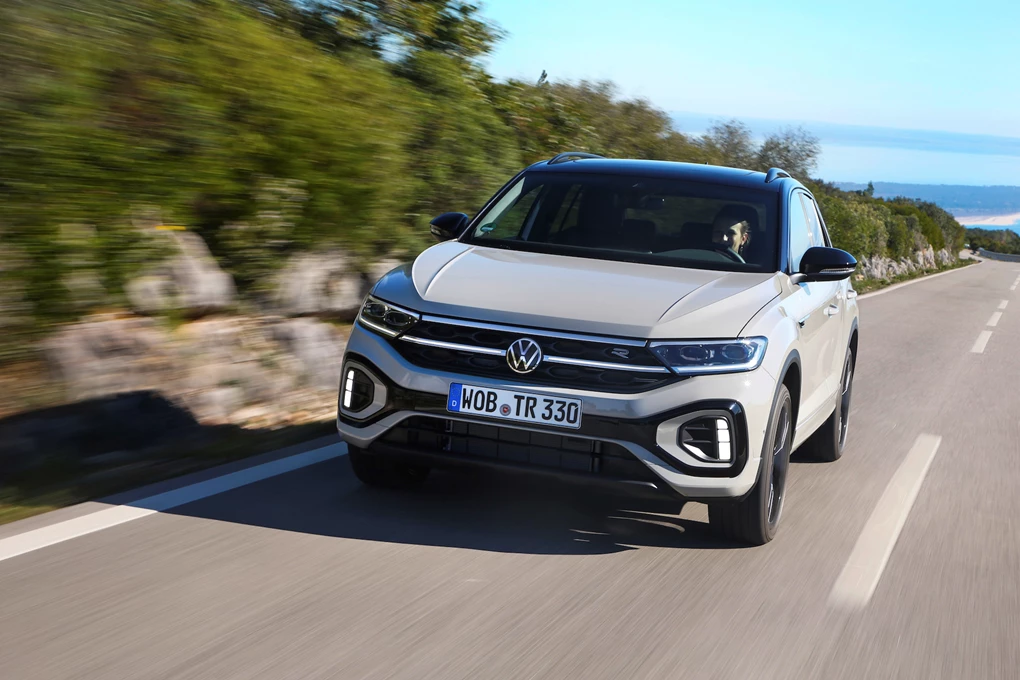 Interior
As we've mentioned, the T-Roc's interior was where Volkswagen really needed to up its game, and it's largely succeeded. Many of the hard scratchy plastics of old have gone, with a soft-touch dashboard helping to elevate cabin quality, though disappointingly there are still some low-rent plastics on the door cards – the area you're more likely to touch. 
It's a bit hit and miss when it comes to technology, too, with the digital instrument cluster being a great system, while the main touchscreen has plenty of features and is easy to use. However, a touch panel for the climate control is fiddly to use, while haptic feedback buttons on the steering wheel will take time to get used to. 
In terms of practicality, the T-Roc offers 445 litres of boot space (noticeably bigger than that of the Golf), along with a decent amount of rear space, though it's not class-leading.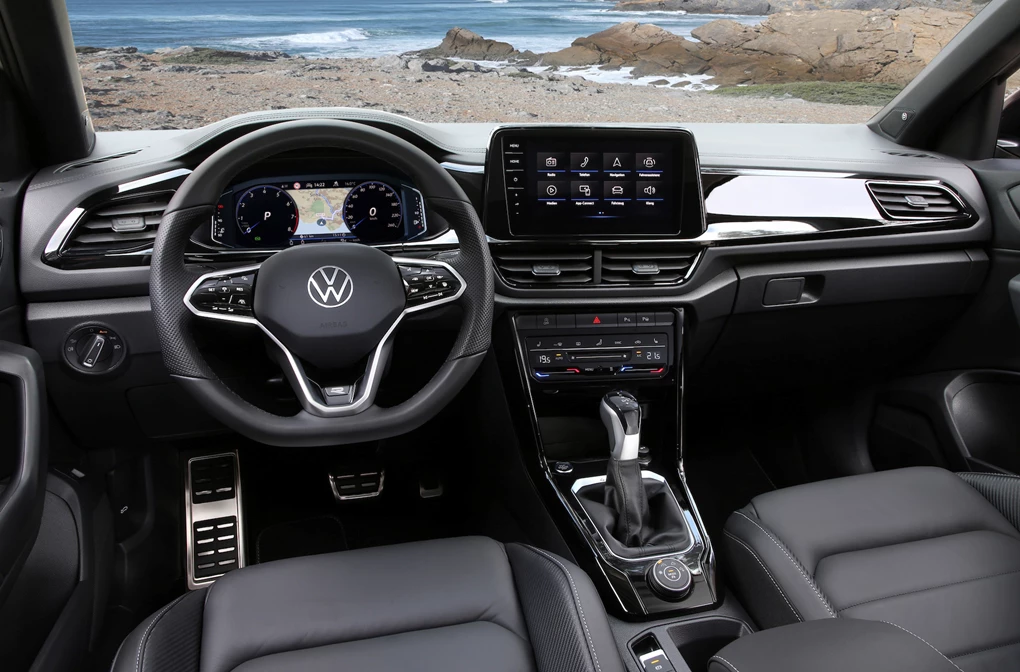 Equipment 
Excluding the sporty R version, which we view as a separate model, there are three main trim levels on offer – Life, Style and R-Line.
Standard kit is reasonably generous, though you do get 16-inch alloy wheels, a small digital dial display, an eight-inch touchscreen, LED headlights and adaptive cruise control. 
Jump up to Style and this comes with revised 17-inch alloy wheels, satellite navigation and a larger digital instrument cluster, while R-Line versions feature a sporty bodykit, revised 17-inch alloys and heated front seats.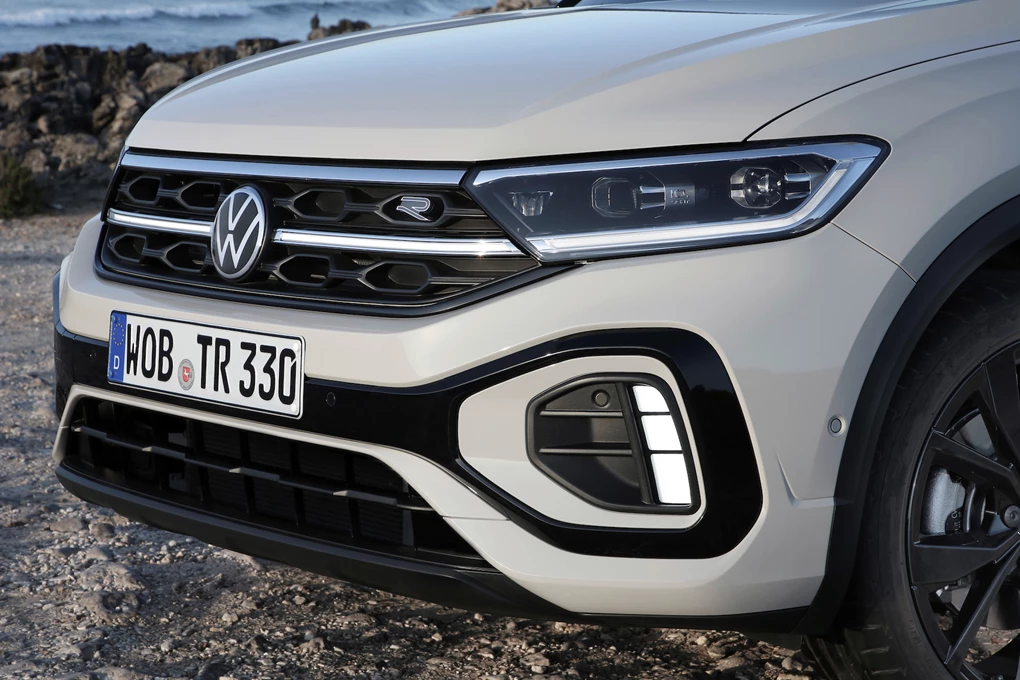 Cost
Prices for the T-Roc continue to sit at the higher end of this market, with prices starting from £25,000 for the entry-level Life, though you'll need to spend another £1,500 for the 1.5-litre petrol engine. Prices for the Style and R-Line also start from £27,635 and £30,435 respectively, with the latter model not offered with the 1.0-litre petrol engine. 
Be careful with optional extras too, as you could add more than £10,000 to the price of the T-Roc just by choosing additional features.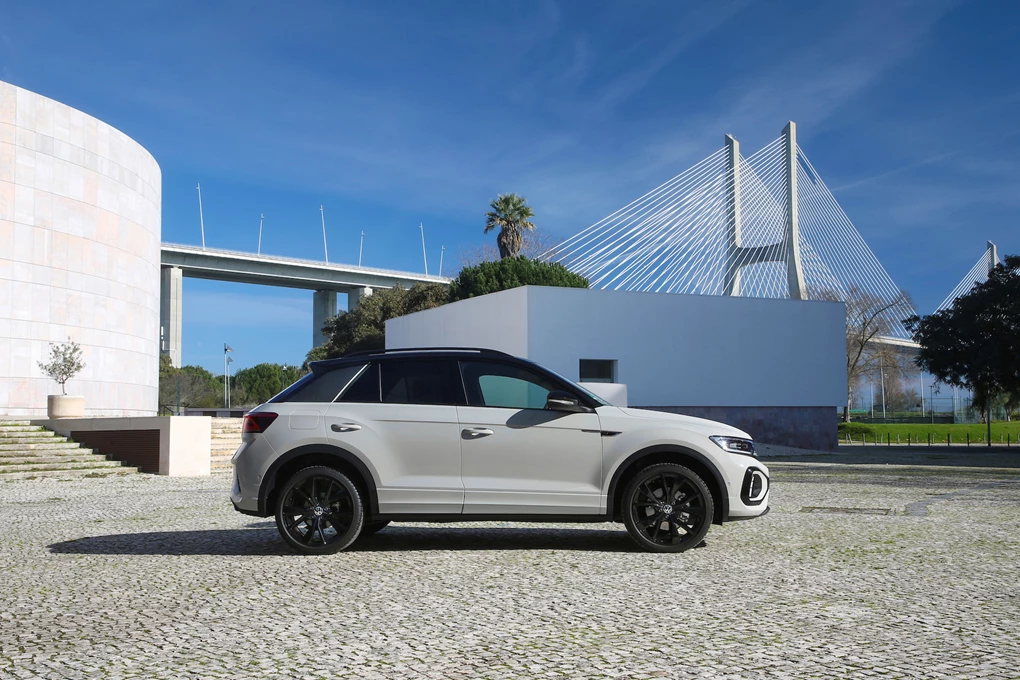 Verdict
The Volkswagen T-Roc remains a very appealing small SUV, as it offers a good driving experience and impressive comfort, along with smart styling and decent practicality. 
The interior quality has also improved significantly as part of this update, and it certainly helps to justify the T-Roc's quite high price tag.
Enquire on a new Volkswagen T-Roc