Introduction
With crossovers proving impressively popular in recent years and increasingly tempting buyers out of hatchbacks, it's not surprising that manufacturers are choosing to launch performance models.
There's the likes of the BMW X2 M35i, the Cupra Ateca and the Audi SQ2, and now there's this – the Volkswagen T-Roc R.
Based on the quite sensible T-Roc, Volkswagen has shoehorned in the powertrain from the Golf R into this model. Just like that car, this T-Roc R doesn't look wildly different to the regular car – the biggest clues being the larger alloy wheels, revised bumpers and quad exhaust tips at the rear.
You might think a Golf R remains the more logical option, but if you're looking something higher up, is the T-Roc R worth considering?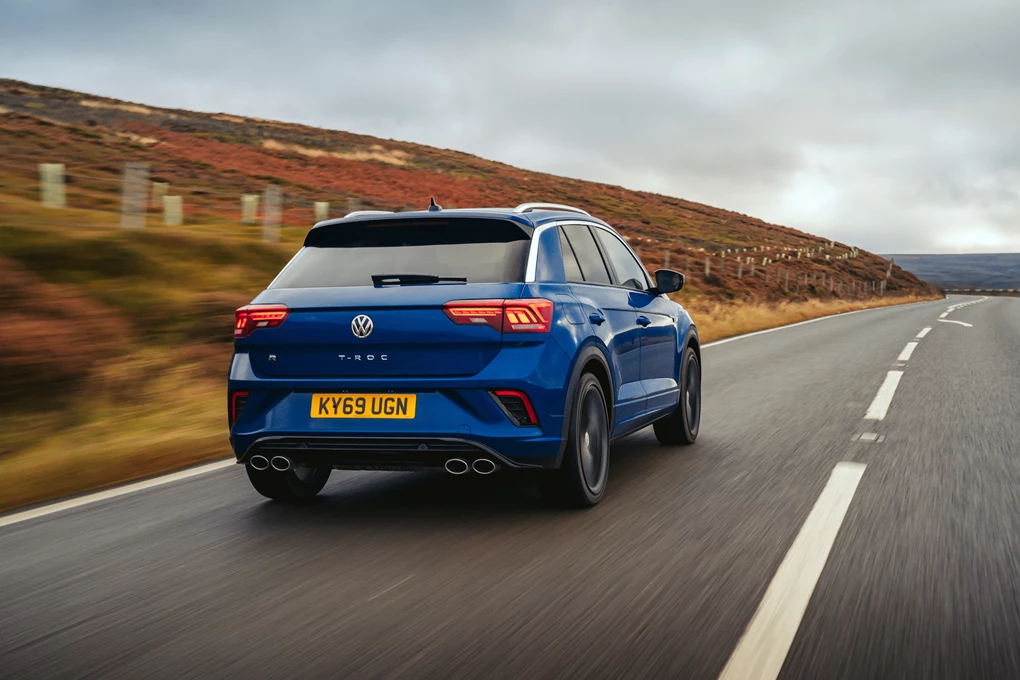 Performance
With the T-Roc's performance, it's most certainly a wolf in a sheep's clothing. It's the same 2.0-litre petrol engine you find in the Golf R, along with the Cupra Ateca and Audi SQ2, too. It pushes out a generous 296bhp and 400Nm of torque, which means you can sprint from 0-60mph in a rapid 4.5 seconds and lurch onto a claimed top speed of 155mph.
It's all-wheel-drive, too, while a seven-speed DSG automatic transmission is utilised as well. While you wouldn't be considering the T-Roc R if you wanted something cheap to run, it really doesn't do well in the economy stakes – Volkswagen claims CO2 emissions of 176g/km, with a fuel economy figure of 32.5mpg.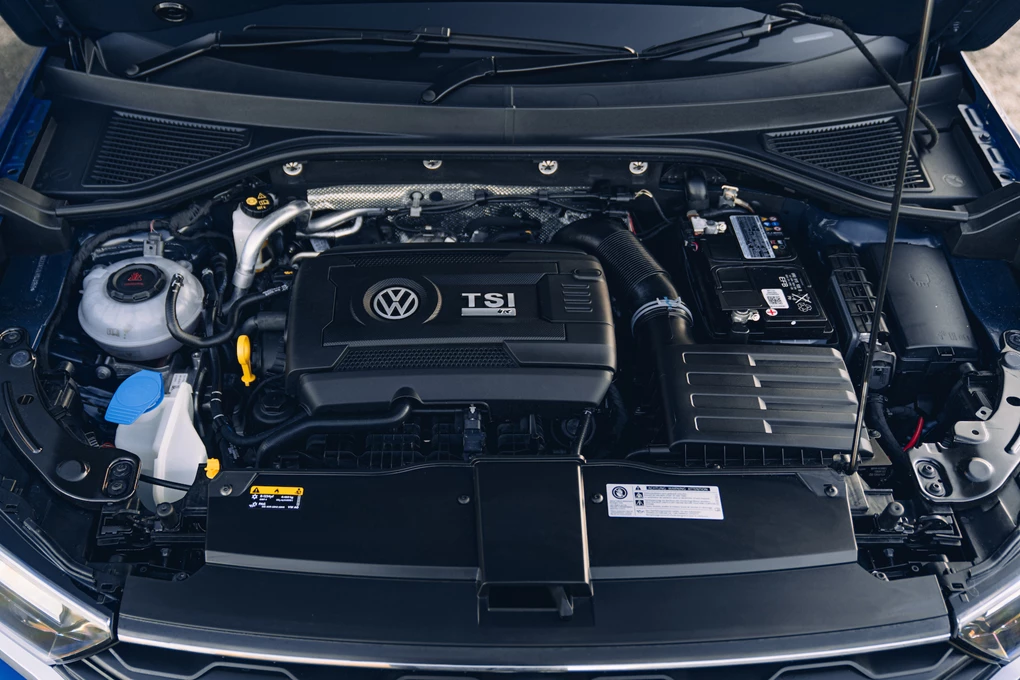 Ride and handling
Performance crossovers are nearly always worse to drive than the hot hatch equivalent. By increasing the ride height, you raise the centre of gravity – typically making them softer. But with the T-Roc R, that's just not the case, and it's undoubtedly a car that can still be enjoyed by keener drivers – not just those wanting something fast and high up.
A low seating position (perhaps ironic for a crossover, we know) gives it a sportier feel, while the engine is a delight – having bundles of torque and pulling throughout the rev range.
Our test car was also fitted with the £695 Dynamic Chassis Control option, which essentially gives you adjustable dampers. In 'Comfort' mode the ride is excellent, though 'Sport' and 'Race' are there if you want to push the T-Roc at higher speeds. For us, it's a box worth ticking.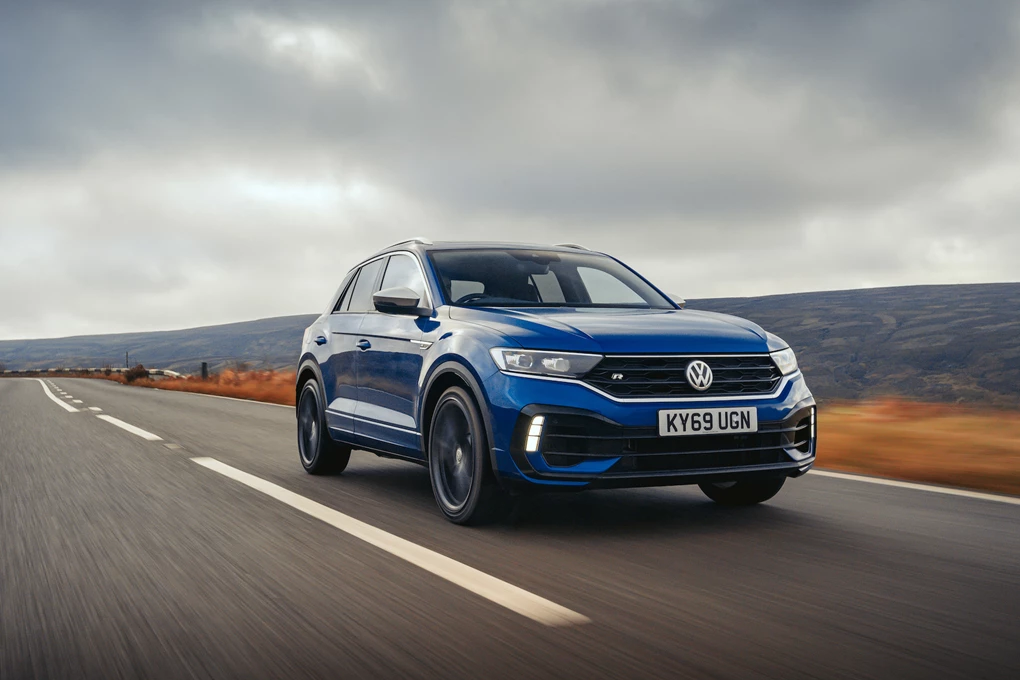 Interior and equipment
The subtle sportiness extends to the cabin as well, as while you get sportier seats and a flat-bottomed steering wheel, much of the rest of the cabin is no different to the regular T-Roc. It's easy to get comfortable as well, while there is a solid feeling to the cabin – as is commonplace in most Volkswagens. Just like the standard T-Roc model, though, some of the cabin materials are a bit low rent – particularly annoying for a model of this price.
If you're after a small family car, the T-Roc R is worth considering thanks to a decent amount of rear legroom and a 392-litre boot. Don't go thinking that this crossover is more practical than the Golf, though, as there is little between them on the practicality front.
The 'R' sits at the top of the T-Roc line-up, which means it gets a whole host of standard equipment. Highlights include a 10.3-inch digital cockpit, an eight-inch touchscreen, 19-inch alloy wheels and a full R bodykit. That said, there are some bits of kit it misses that really should be fitted as standard – keyless entry, heated front seats and a reversing camera can be found on some mid-spec superminis, so it's disappointing they're not on the R.
Cost
Prices for the T-Roc R certainly aren't cheap, with the model starting from a rather steep £40,735. It's a lot of money for a car of this size, even when you consider the performance on offer. In contrast, the Golf R is more than £3,500 cheaper, and unless you really want a crossover, that extra money is quite hard to justify.
Optional extras are also pricey. If you want an Akrapovic exhaust system, that'll set you back £3,050, while leather upholstery is a further £2,185 – easily racking the price up to more than £45,000.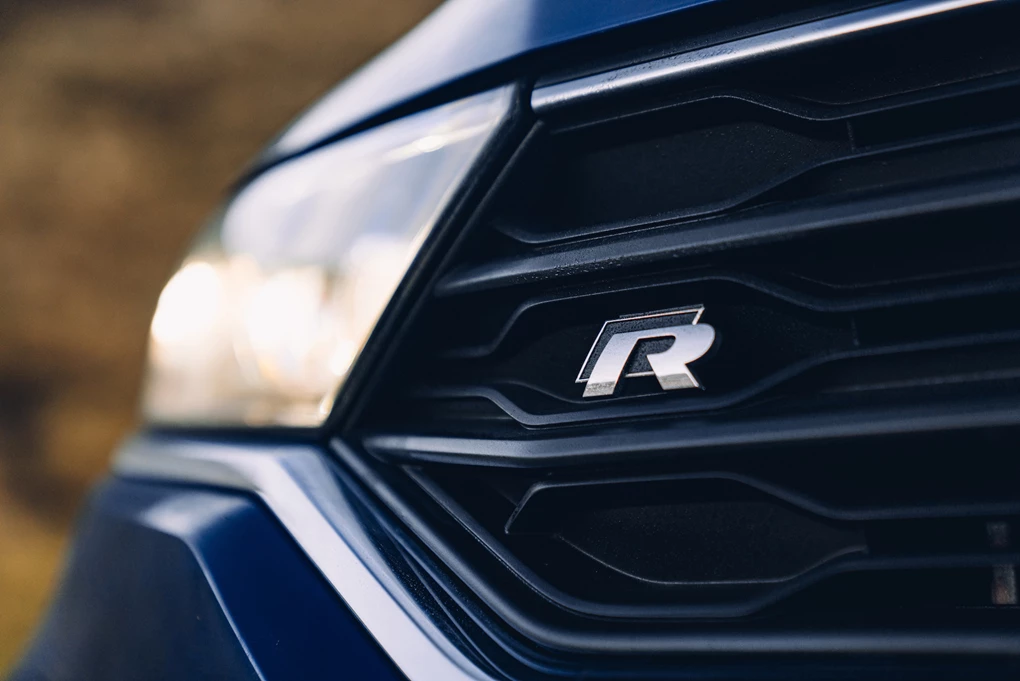 Verdict
The Volkswagen T-Roc R is undoubtedly one of the best performance crossovers to date. It's easy to make an SUV quick, but it's hard to make one fun. But that's exactly what Volkswagen has done. It corners, steers and responds in an impressive fashion, but at the same time it's comfortable and practical.
It's only the price that could prove to be a sticking point, as at nearly £3,500 more expensive than a Golf R, it's quite expensive. But if you're set on a fast crossover, and want one you're going to enjoy driving, the T-Roc R is undoubtedly one of the best options.
Enquire on a new Volkswagen T-Roc