Introduction
Volvo's cars have come on leaps and bounds in the last few years, with many now able to rival and potentially better-established premium models from Audi, BMW and Mercedes.
The Swedish manufacturer's mid-size S60 saloon was one of the exceptions to this rule. Up until now, as here is the all-new S60, which follows in the footsteps of the V60 wagon variant revealed last year.
It gains Volvo's latest styling cues, such as the Thor's Hammer headlights, LED rear lights taken from the larger S90, and a delightfully minimalist design.
The new S60 sits on Volvo's Scalable Platform, which now underpins the vast majority of its cars. The S60 is also the first Volvo to be manufactured in the USA in Charleston, South Carolina, and in a bold move, will not be available with any diesel engines.
Rather, Volvo is committed to its no diesel and electrification policy, so will solely offer the S60 with petrol engines and plug-in hybrids.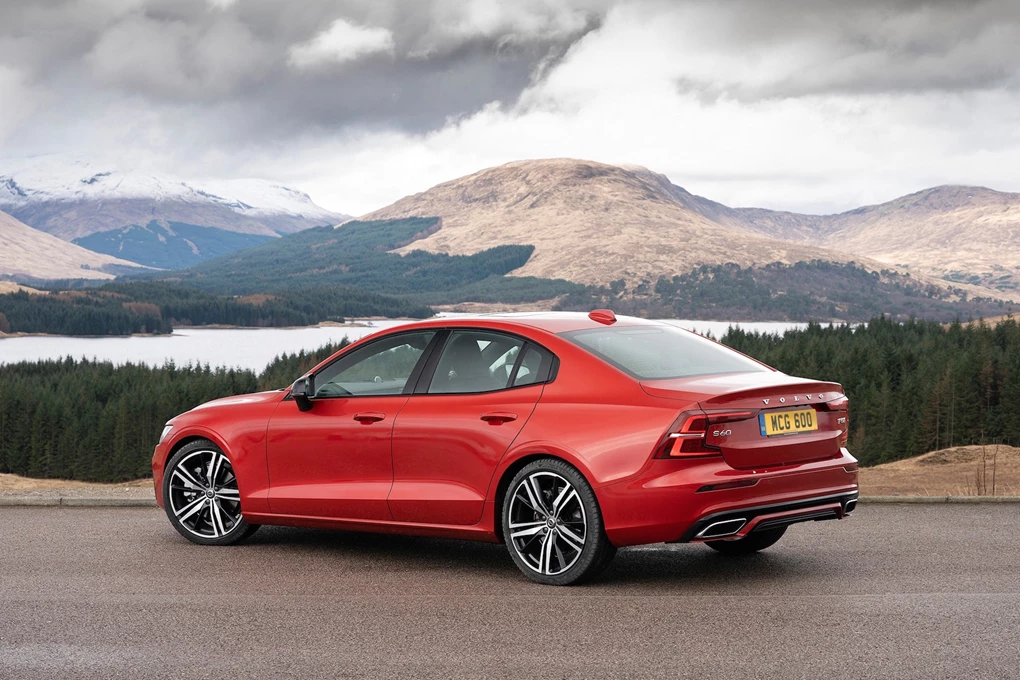 Performance
At launch, the S60 line-up is rather limited.
The starting point is the engine fitted to our 'T5' test car. It uses a 2.0-litre turbocharged petrol unit producing 247bhp and 350Nm of torque, which is paired as standard to an eight-speed automatic gearbox.
The performance figures are impressive on paper, with the S60 able to accelerate from 0-60mph in 6.3 seconds and reach a top speed of 145mph. The engine itself is smooth and refined, but never feels as sporty as the performance figures suggest.
The T8 TwinEngine plug-in hybrid is a more compelling option, with this using a turbocharged petrol engine tuned to produce 299bhp, paired to an electric motor to produce a combined 395bhp. This cuts the 0-60mph down to an impressive 4.5 seconds, although it never quite feels as quick as that. The T8 is also available with an 'Engineered by Polestar' package, which adds an extra 14bhp.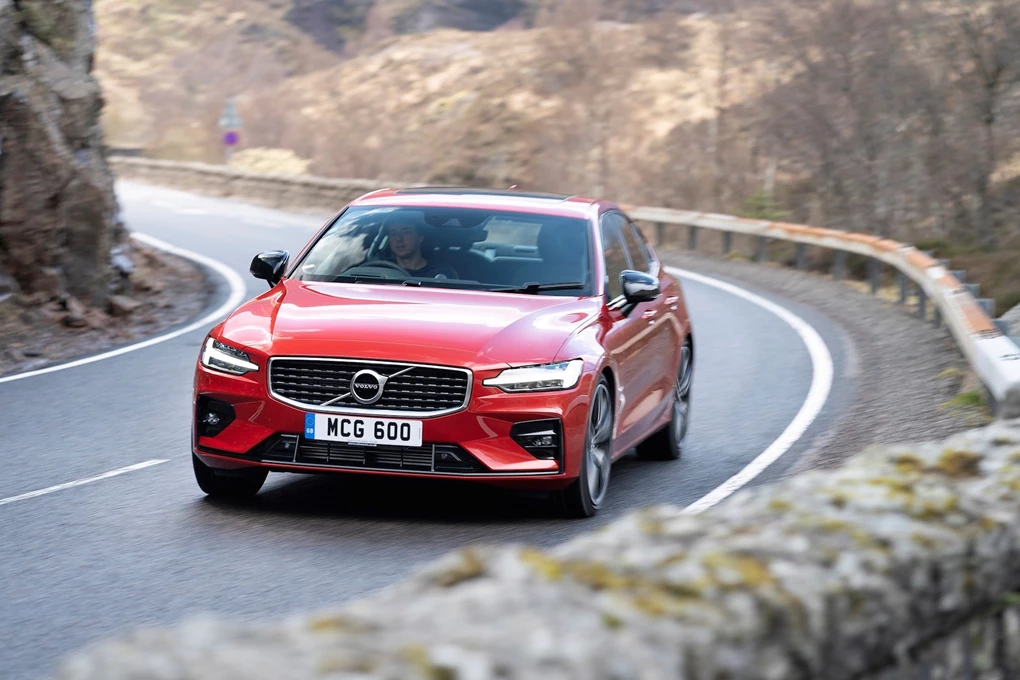 Ride and handling
The S60 firmly delivers for those looking for an executive car that's both easy to drive, and also offers superb refinement. At motorway speeds, the T5 engine is remarkably quiet, with little wind and road noise making its way into the cabin, either.
Through the corners the S60 offers direct steering, with well-controlled body roll, although it never offers the enjoyable driving experience that you find in the Jaguar XE or BMW 3 Series.
And if ride quality is important, we would advise staying clear of our test car's large 20-inch alloy wheels, which can't offer the sumptuous ride quality that we have come to expect from Volvos. Choosing smaller wheels helps to give the ride a far smoother edge, though.
See Available S60 Deals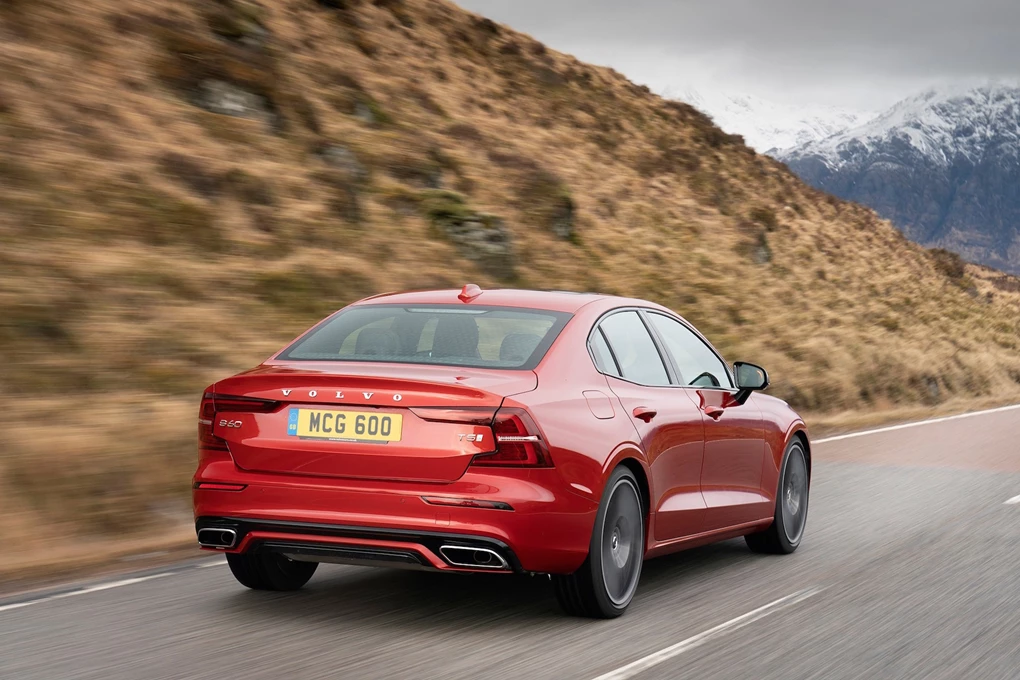 Interior and equipment
Volvo interiors have seen massive improvements in recent years, and now easily rival those from BMW and Mercedes. A highlight is the minimalist design, with Volvo keeping the number of buttons to a minimum. This results in a fuss-free cabin, which
All S60s come with a large portrait touchscreen infotainment system, which controls most of the car's functions. It not only looks the part, but it's also one of the simplest systems to use and has super sharp graphics. Some might find it controls a too many functions – the air-conditioning, for example, is operated using the system – but it's soon adjusted to.
Standard equipment on the S60 R-Design Plus is excellent, with all models coming with LED headlights, a digital driver display, heated front seats and a vast suite of class-leading safety kit.
Inscription Plus adds Nappa leather seats with front seat ventilation, driftwood interior inlays and full electric seats. The range-topping Polestar Engineered models also benefit from 19-inch alloy wheels, black chrome exhaust pipes, a heated steering wheel and revised dynamics.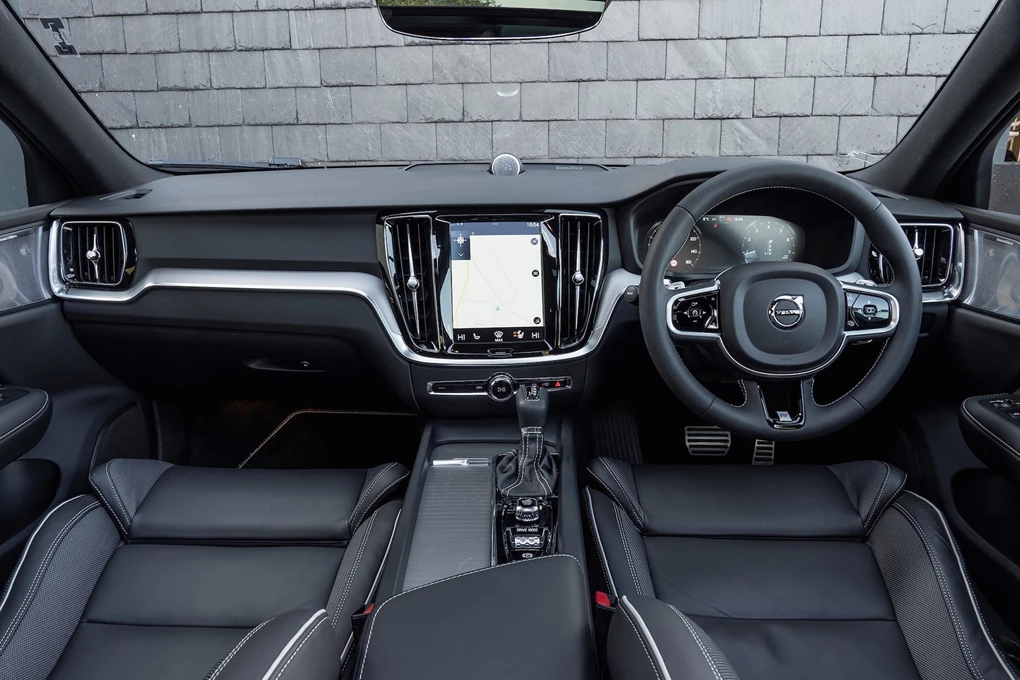 Cost
Prices start from £37,935 for the S60, which, when compared to rivals with similarly powerful engines, makes the Volvo look attractively-priced. But unlike rivals from Audi, BMW and Mercedes, there's no option to choose the cheaper engines and trim levels to drop the price further.
The lack of diesel engines can also limit the S60's appeal to high-mileage drivers. That said, those looking to cut down their running costs should look at the T8 plug-in hybrid. This version can travel 21 miles on electric power, with Volvo claiming its able to return up to 134.5mpg on the combined cycle.
As for running costs on our T5 test car, Volvo claims the S90 can return up to 39.8mpg on the combined WLTP cycle while emitting 152g/km in CO2 emissions — making it an affordable prospect.
- Entry Level S60 R-Design Plus - starting from £37,935.00
- Range topping S60 Polestar Engineered - starting from £56,105.00
Prices correct at time of publishing from the manufacturer website.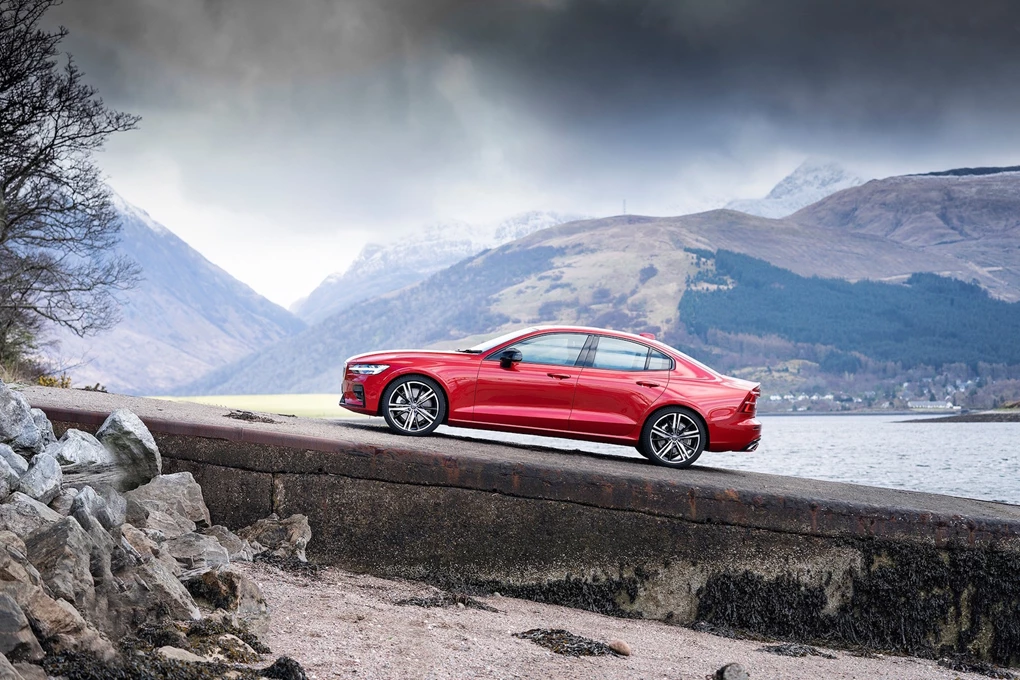 Verdict
The latest S60 is a big step forward for Volvo. The stunning interior and class-leading refinement feels like a rival to the class best, while the styling also now looks crisp and modern.
While we can't help but feel that the absence of a diesel engine might limit sales for the model, Volvo has a plan and is sticking to that. But should you be looking for a slightly left-field executive model, the S60 is a fine choice.
Interested in a new Volvo S60? Find local prices, today!