When you think of a premium hatchback the V40 probably doesn't spring to mind, yet it holds a strong appeal for a certain type of customer. If you don't want your car to shout 'I'm in a hurry', you consider safety near the top of the list of priorities and want to own a relaxing car, then the V40 should be near the top of your list.
With styling updated to include the 'Thor's Hammer' front LED lights being introduced across the Volvo range, it can stand out in a crowd if you choose a brave colour and the R-Design trim level.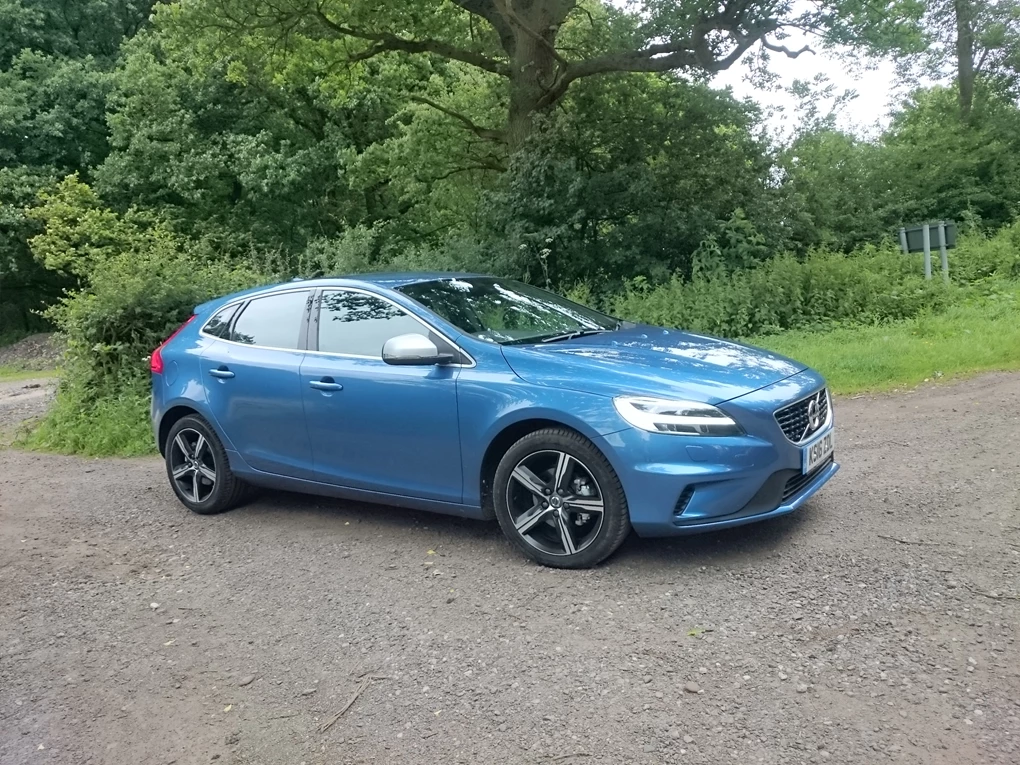 Performance
With engines badged as D2, D3 and D4, we wouldn't blame you for thinking the D2 gets a lowly 1.6-litre, with as much pace as a worried snail, but in actual fact, all three models get the same 2.0-litre diesel, just in differing states of tune.
So power might be pegged at 118bhp but performance doesn't feel completely corrupted by the D2's eco intentions, with a healthy surge of power when you need it, no doubt helped by the engine's larger proportions. It's also no chore to change gear thanks to a six-speed manual with a short throw requiring little effort from the driver. An automatic option is available too, which doesn't blunt performance, but does bump up running costs a bit.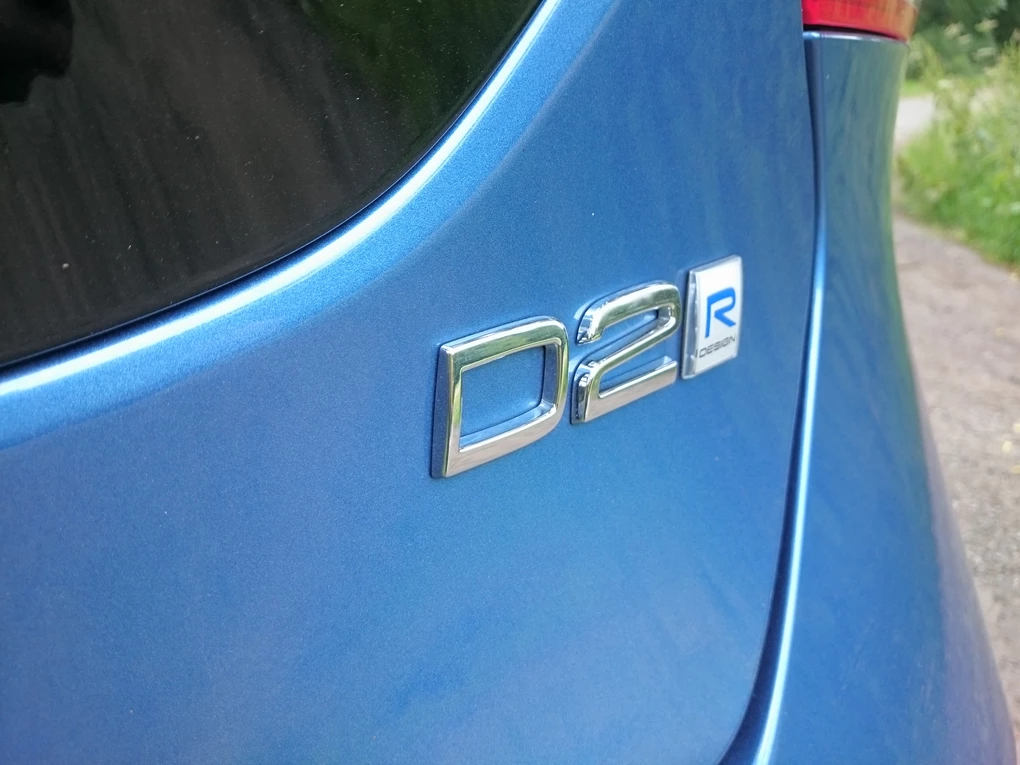 Ride and Handling
Its underpinnings are derived from the Ford Focus, which has never been a bad thing
We're a sporty bunch, we Brits, or at least we must be because like the M Sport 1 Series from BMW and S line Audi A3, Volvo's racy R-Design trim is the most popular version it sells. It does improve the looks, with a more aggressive grille, deeper front and rear bumpers and twin exhausts, along with 17-inch alloy wheels that look sportier even if they're now small for the class. Your touch points are a little more driver-focussed too, thanks to a particularly thick sports steering wheel, weighty shifter and figure-hugging seats with a fabric as sticky as Velcro. Despite its new updates the V40 isn't getting any younger, but its underpinnings are derived from the Ford Focus, which has never been a bad thing. Drive along a country lane and this translates to suspension which feels tighter than you might imagine, with a tendency to pick out road imperfections to the point you feel them, without actually thumping or losing its composure. For my taste the steering is a little too heavy and the wheel too chunky, but these are minor gripes. Less subjective is the V40's tendency to drive well in all areas, without wowing in any. The 1 Series is a better drivers' car and the Golf is more comfortable, so for the next V40 to carve out its own niche, we hope it capitalises on the 'Volvo-ness' so evident in the XC90.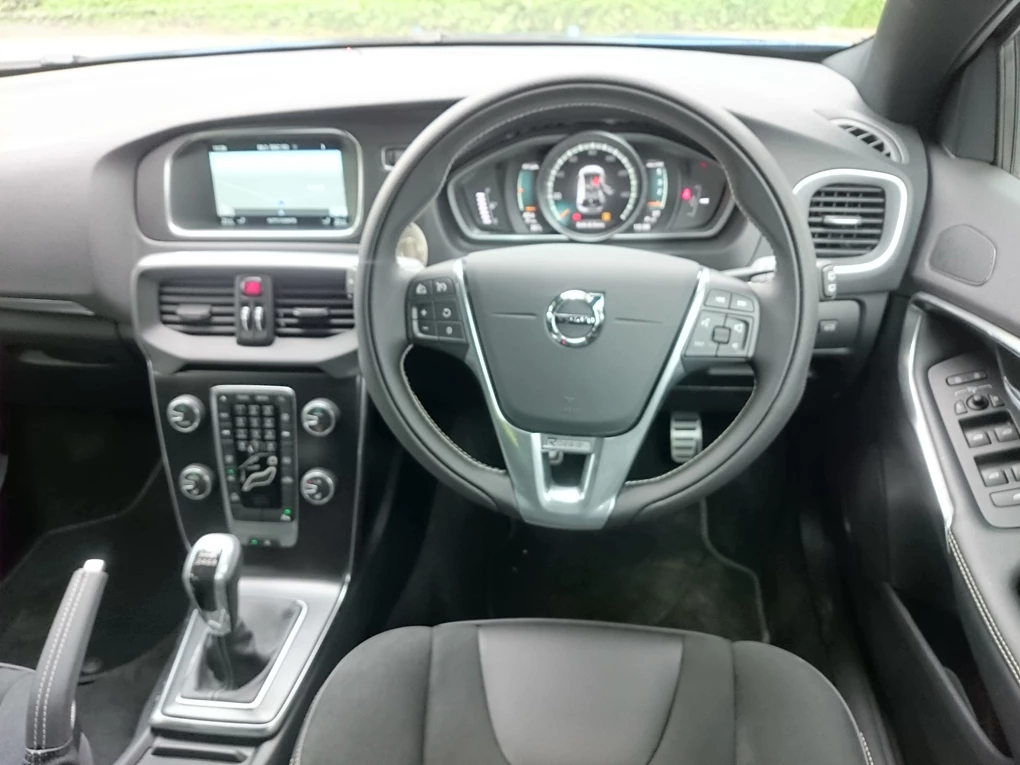 Interior and Equipment
The V40 received a full five-star crash safety score from EuroNCAP, with the best scores of any family hatchback at the time.
Inside, the issues again lie with the V40's older platform, because the infotainment system and button-heavy dashboard layout have been left behind by the minimalist and tech-heavy layouts of newer models, while space in the back seats and boot is poor. But, in stark contrast to this, the front of the V40's cabin is a lovely place to be, with fantastic seats, a good driving position and some of the best instruments in the business. These sit within the traditional binnacle you'd expect, but are actually digital, with clear and bright graphics serving up useful information. It's well-equipped too, with standard City Safety autonomous braking up to 31mph, those full LED 'Thor's hammer' headlights, sat-nav, climate control, DAB radio, Bluetooth and cruise control.
Cost
The V40 emits 89g/km of CO2 from its exhausts and 84.1mpg claimed economy
Despite being a 2.0-litre, Volvo's Swedish engineers have managed to extract impressive numbers from the D2 manual, with 89g/km of CO2 from its exhausts and 84.1mpg claimed economy. Those match the CO2 figures of the Golf BlueMotion and cleanest BMW 1 Series and are slightly ahead for sheer economy.
Our Verdict
With classy looks, low running costs and a luxurious interior, the V40 is a worthy – if somewhat niche – choice of family hatch. It doesn't hit hard enough in a single area to really impress as a driver's car, but it does stand out as the safest car in its class, with an impressive kit roster to stop an accident, and to help you if the worst does happen.