Introduction
Traditionally, if you wanted something exceedingly practical, but didn't want a van, a large Volvo estate would probably be high on the list. 
Volvos all of a sudden transformed into some of the most stylish cars on the road – and a car at the forefront of this transformation has been the V90 estate.
It's beautiful both inside and outside and is a genuinely compelling option against its German rivals, such as the BMW 5 Series Touring and Audi A6 Avant.
But another trick it has up its sleeve is a rather superb plug-in hybrid powertrain – known as the T8 'Twin Power'. It's available in the XC60 and XC90 SUVs and the S90 saloon, and aims to combine effortless performance with low running costs.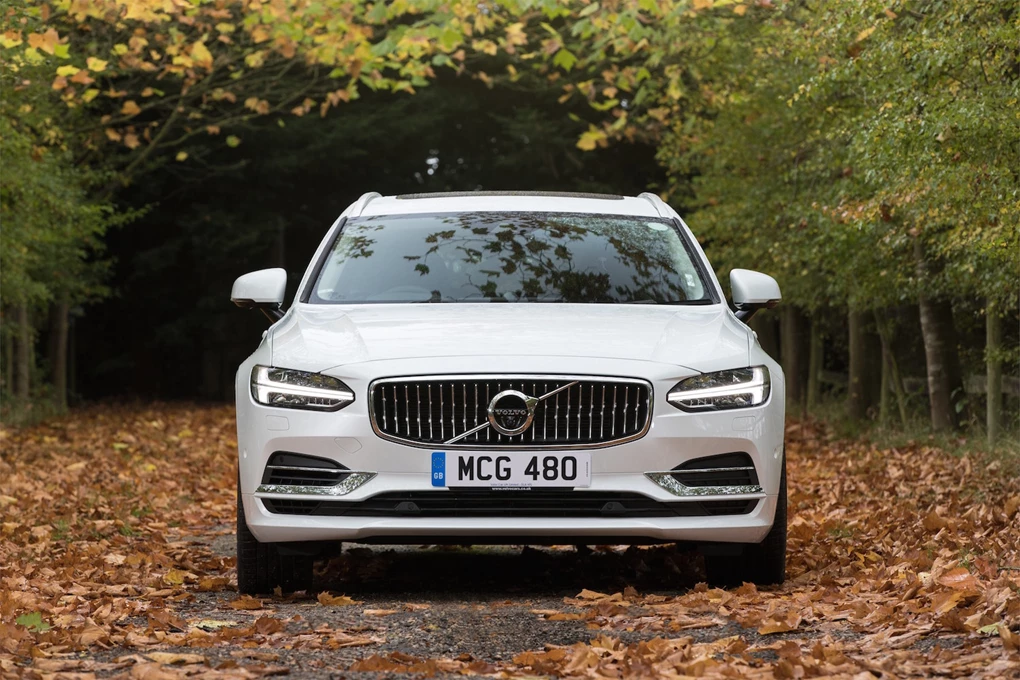 Performance
The V90 T8's base is a 2.0-litre four-cylinder petrol engine that is both supercharged and turbocharged. On its own, that unit produces 315bhp, but that's also combined to an 86bhp electric motor, with the overall output being 401bhp. That's a lot of power in most other cars, but it's enough to transform the V90 into a superbly swift tourer.
The run from 0-60mph can be achieved in just five seconds, while it comes with a top speed of 155mph. Power is delivered to all four wheels via an excellent eight-speed Geartronic automatic gearbox.
It's not supercar fast, but delivers more acceleration than most will ever need, and it makes overtaking completely effortless. Our only slight gripe is that the switch between electric and petrol power doesn't feel as seamless as it perhaps could.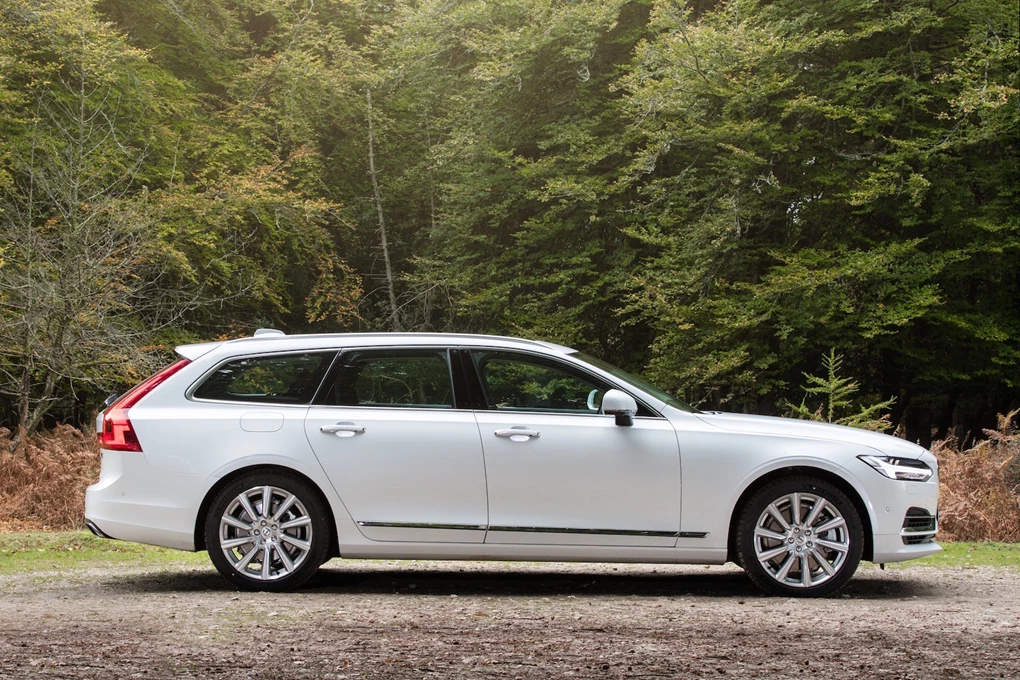 Ride and handling
Despite the V90 having all that power under its bonnet, it actually feels at its best when cruising. For long distance journeys, there are few cars that manage to be as comfortable as the Volvo. The ride is excellent, too, and incredibly supple, even when fitted with the large 20-inch alloy wheels.
As is to be expected from a large estate car, you can feel its heft in the corners and while it largely remains quite stable, there is more roll when pushed than there is in other estates – such as the sportier BMW 5 Series Touring.
But as an all-round package, it's hard to knock.
See Available V90 deals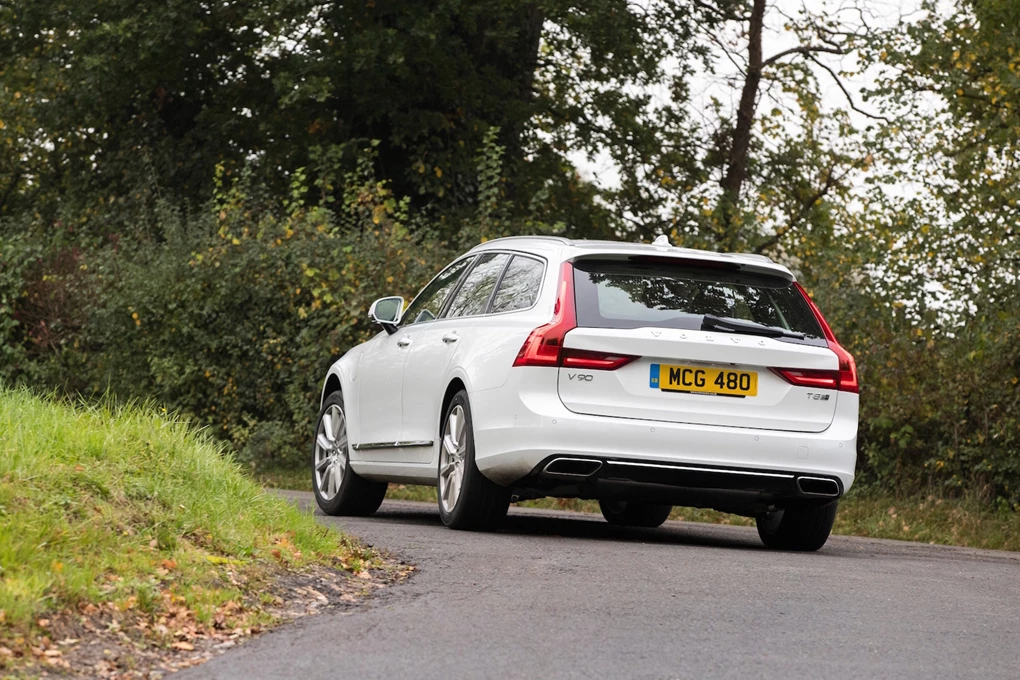 Interior and equipment
While we often look to the big German trio – Mercedes, BMW and Audi – as the cars with the best interiors, Volvo has slowly managed to equal the cabins from those manufacturers.
The quality is simply superb, with Volvo choosing to adopt a simple, modern and effective design, which looks excellent. There's plenty of leather, an excellent digital cockpit and an impressive nine-inch touchscreen that is one of the best systems on the market, and should be applauded, in particular, for its fantastic clarity. It can be a bit of an overload, though, and it does control certain functions – such as the heated seats – which would be better off being operated by conventional buttons.
But thankfully it doesn't disappoint on the space front. The model has a 560-litre boot, which is impressively no smaller than the standard petrol and diesel V90, along with plenty of room for adults in the rear seats.
Standard equipment is excellent, with features such as LED headlights, hands-free opening boot, a Nappa leather interior, nine-inch portrait infotainment touchscreen and panoramic sunroof all being included as standard on the T8.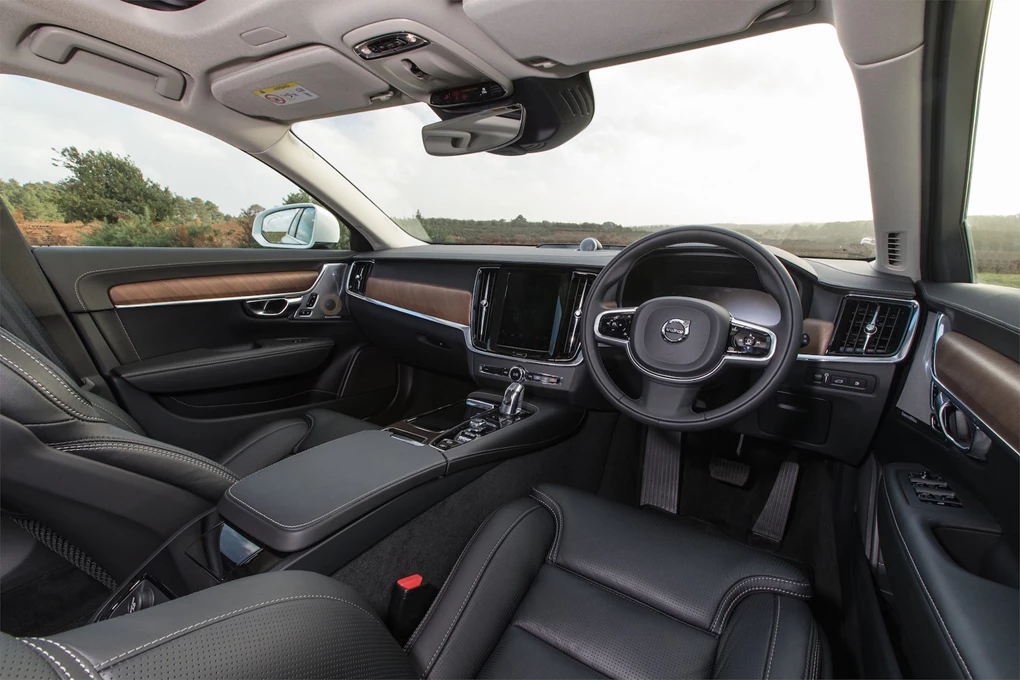 Cost
Prices for the plug-in V90 are not cheap, with the model starting from £59,000, which is a hefty £20,000 more than what you would pay for an entry-level V90. Admittedly, the performance on offer from the T8 is superb, and the interior is incredible, but that's still a large chunk of money that you need to stump up.
On the plus side, for drivers who are able to charge the T8 regularly, there are savings to be had when it comes to running costs – particularly because the V90 is able to travel up to 29 miles on electric power. While the claimed figures might be ambitious, a fuel economy figure of 128mpg, along with CO2 emissions of 49g/km.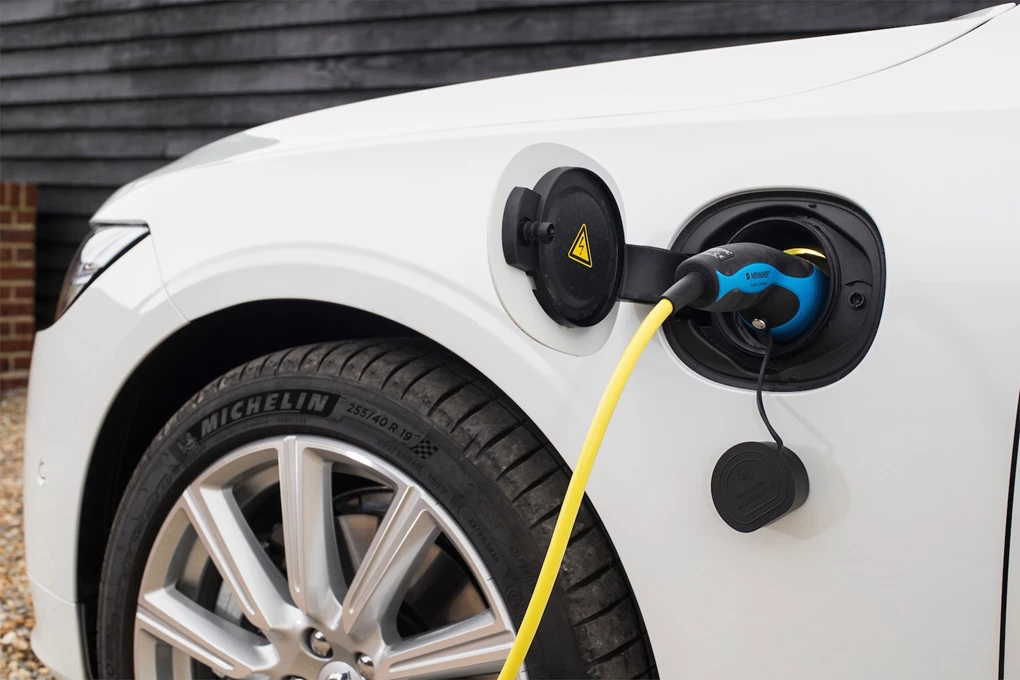 Verdict
The Volvo V90 T8 should be praised for its superb all-round ability. It's comfortable, offers superb performance, has more boot space than you could dream of and is also surprisingly efficient.
But we're not quite sure it justifies the £20,000 premium over the standard V90, which is in itself a fantastic model.