Introduction
Volvo is one of the manufacturers right at the forefront of electrification – offering efficient plug-in hybrids across its line-up and outlining bold pledges that aim to electrify its models.
And next up in its plans are a range of new mild-hybrid engines – essentially introducing light electrification on top of the regular petrol and diesel engines. In the Volvo range, a petrol engine is signified by a 'T' badging, a diesel by a 'D' and these new mild-hybrid models use a 'B'. They're currently just offered in two of Volvo's largest SUVs – the XC60 and XC90.
We're trying the B5 powertrain in the stylish mid-size XC60, which you can choose with front- or all-wheel-drive, with our test car having the latter. But is it worth choosing over the regular XC60 D5?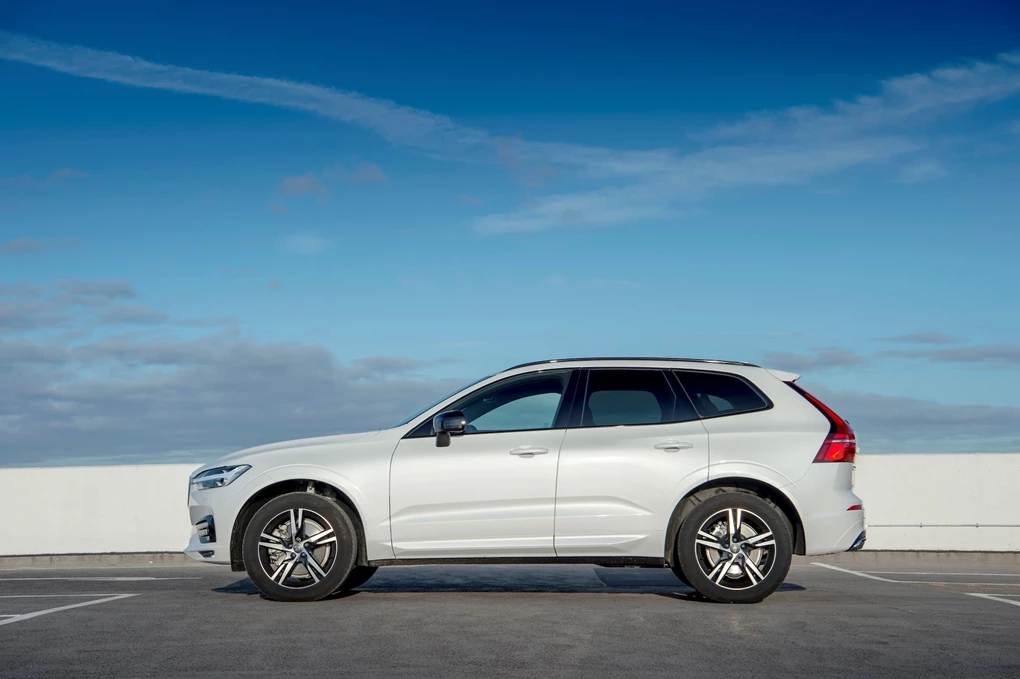 Performance
The powertrain is the obvious difference here, with Volvo introducing a new kinetic energy-recovery braking system to this diesel setup that promises to offer drivers up to 15 per cent fuel savings, while also cutting CO2 emissions.
Initially there is the choice of a diesel B4, a petrol or diesel B5 and a petrol B6, though here we're testing the more powerful diesel B5, which features a 232bhp 2.0-litre four-cylinder diesel engine paired to an automatic transmission that sends its power to all four wheels. It's worth noting that the B5 essentially replaces the D5, too.
As well as efficiency benefits, it also aids smoothness – with an integrated starter-generator and 48-volt battery able to boost the engine's response, while also powering many of the electronics of the car – the advanced touchscreen, for example. Performance is impressive and smooth, with a 0-60mph time of 6.7 seconds, and reaching a top speed of 137mph. As for efficiency, Volvo claims it can return 46.3mpg, along with CO2 emissions of 142g/km.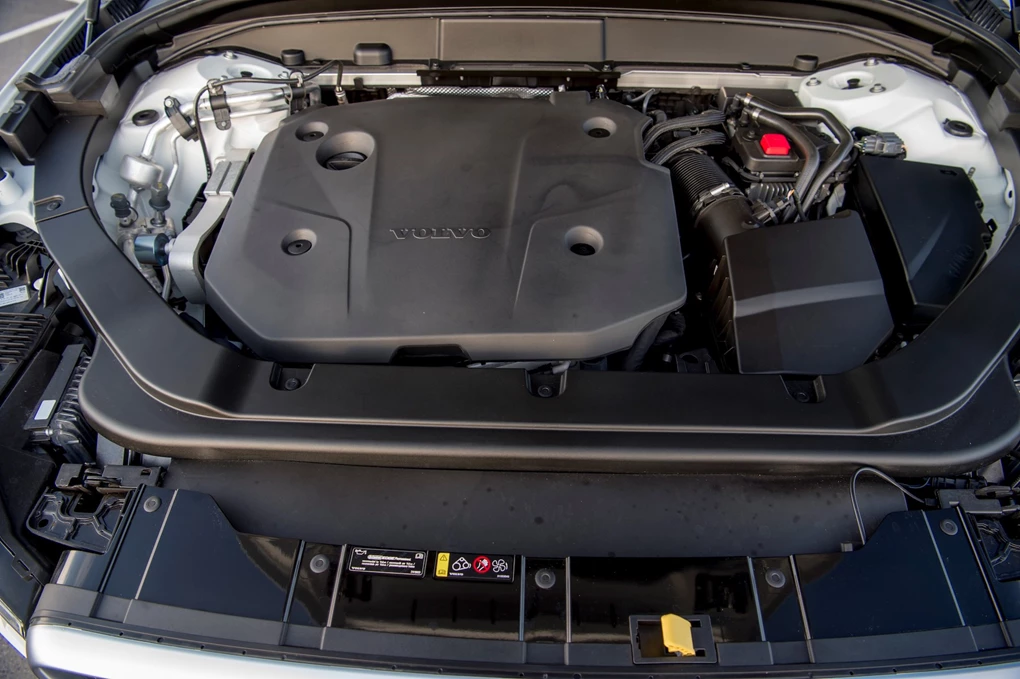 Ride and handling
One of the best things about this mild-hybrid system is that you wouldn't even know it was there unless it was pointed out – rather you'd just think you were in a rather smooth diesel engine. Performance is brisk, but this is a model that still favours comfort and refinement – two things that this model excels at.
On a motorway, few things can get close for comfort, with the XC60 having a particularly smooth ride – even on our test car's large 19-inch alloy wheels. It's not as involving behind the wheel as models like the BMW X3, though nor is it intended to be. Instead, if you're looking for a relaxing and comfortable mid-size SUV, the XC60 is the best choice.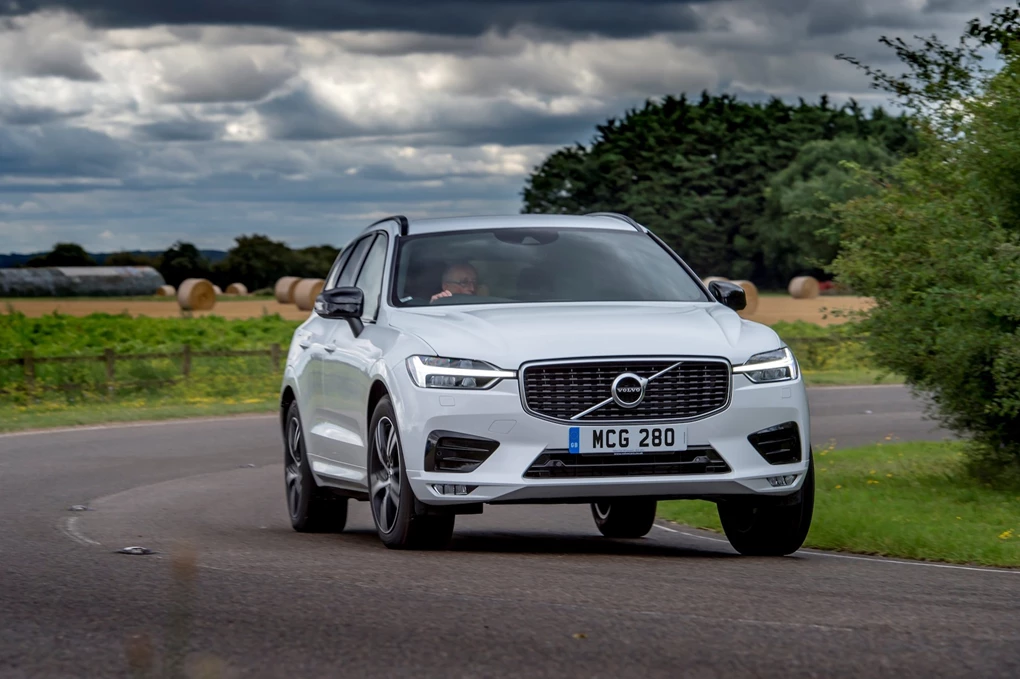 Interior and equipment
Volvo interiors are now equally on par with premium German rivals from the likes of BMW and Mercedes-Benz, and the XC60 is no different. Even though the model is now a couple of years old, the cabin still looks fresh and modern, with a large portrait touchscreen heading up the cabin. It's brilliantly intuitive to use, and one of the responsive systems on sale today. It can be overwhelming at first because of how many functions it operates, though you soon adapt to it.
It's also a perfect size for a family SUV – being roomier and more spacious than the XC40 but not as vast or imposing as the large seven-seat XC90. Rear space is still plentiful, while a 505-litre boot is on par with most rivals.
A huge range of trim levels are on offer with the XC60, but by opting for the B5 diesel, it reduces the trim choice to the sporty-looking R-Design and R-Design Pro, as well as more premium Inscription and Inscription Pro versions.
With the R-Design you get 19-inch alloy wheels, lowered sports suspension, leather sports seats and a whole suite of safety kit that will do a sterling job of protecting everyone in the car. Choose the Pro and it adds a heated steering wheel, a head-up display, puddle lights and an electric driver's seat to name but a few features.
Inscription, meanwhile, features Nappa leather upholstery, driftwood interior inlays and a crystal gear knob. Upgrading to the Pro brings electronic air suspension, heated windscreen wipers and keyless entry.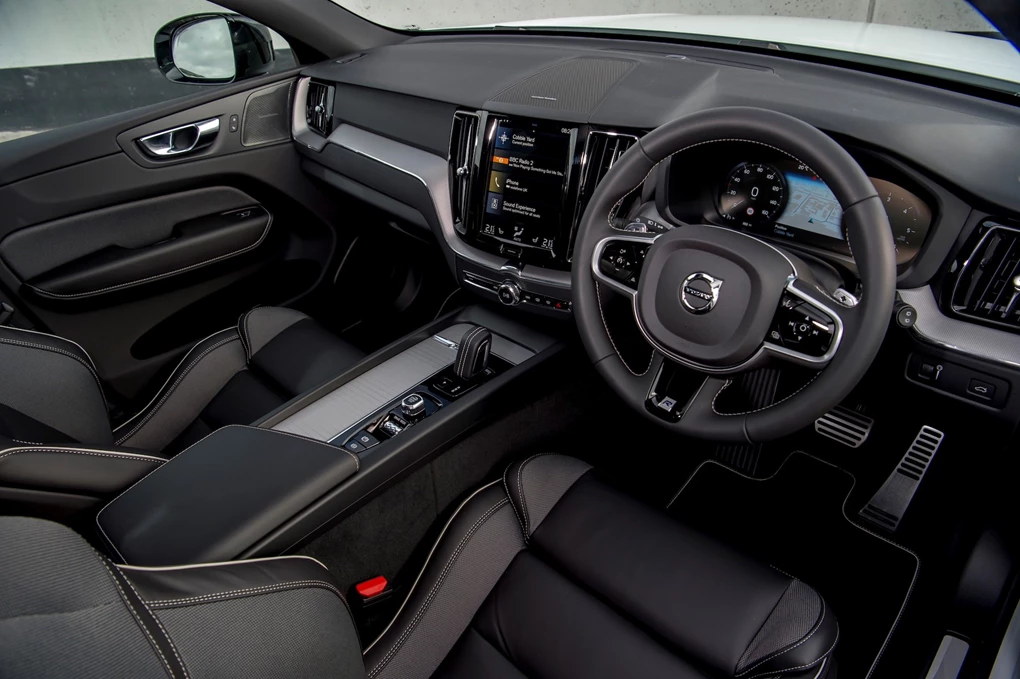 Cost
The one downside with choosing the B5 is the price, with the diesel version costing from £46,185, or £48,135 in Inscription guise. A select few options can easily tip the model over the model over the £50,000 marker, which makes it cost not too much less than the seriously impressive T8 plug-in hybrid.
If you're wanting a diesel, we reckon the slightly less powerful B4 is a better option, with this model starting from a more reasonable £40,935.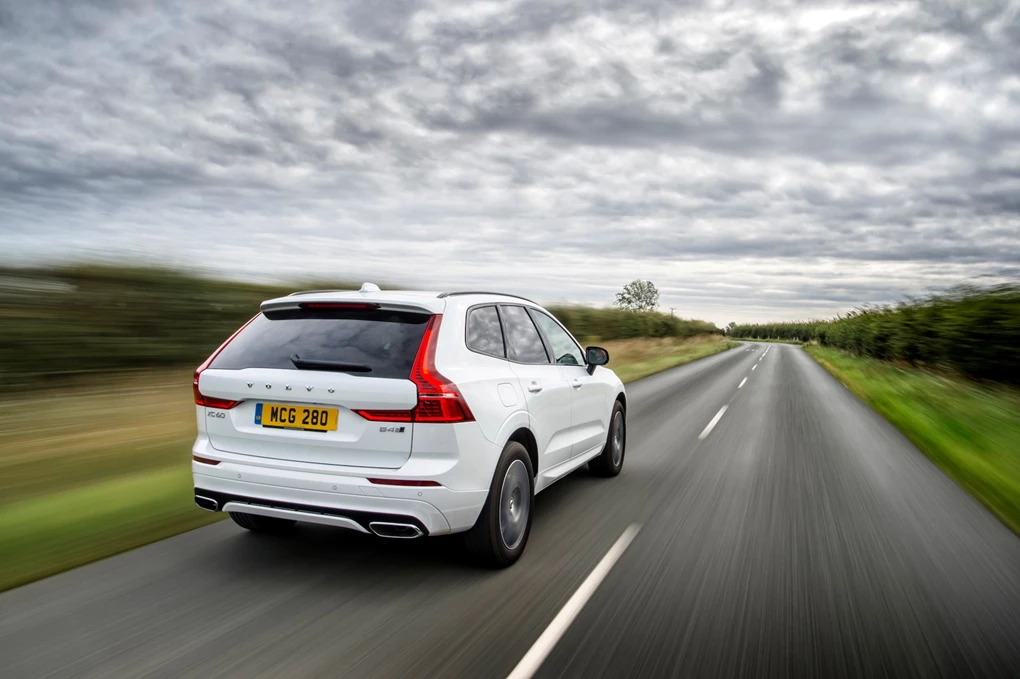 Verdict
This latest XC60 B5 mild-hybrid is a seriously compelling option if you're wanting a premium mid-size SUV – offering the long-distance benefits of diesel with the fuel-saving benefits of electrification. It's appealing in the way that this tech is working beneath on the surface in a way where you wouldn't really notice it, too.
While the cheaper B4 might be a better option if you want to sacrifice a bit of power to reduce the price, either version will be a fantastic choice for a family SUV that will be impressively comfortable, stylish and premium.