The original Volvo XC60 mid-size SUV was a big sales hit across Europe and that's no small feat at all, especially considering the quantity and quality of competition from premium brands alone.
But after nearly ten years on sale, the XC60 was unsurprisingly showing its age and in recent years there has been some fresh and exciting new mid-size SUVs from the popular German brands plus the likes of Jaguar.
Now a new Volvo XC60 is here and while it's noticeably more expensive than its predecessor, you can tell as soon as you look at it that this is a more modern and sophisticated proposition. The styling and technology is similar to that featured in other recent Volvos like the XC90, S90 and V90, which are all impressive cars. Like those Volvos, the XC60 is built on the very flexible Scalable Product Architecture (SPA) platform.
While the likes of the BMW X3, Audi Q5 and Jaguar F-PACE put a lot of focus on delivering the best on-the-road drive an SUV can offer, the XC60 prioritises comfort, but still aims to deliver a confidence-inspiring drive.
Interior and equipment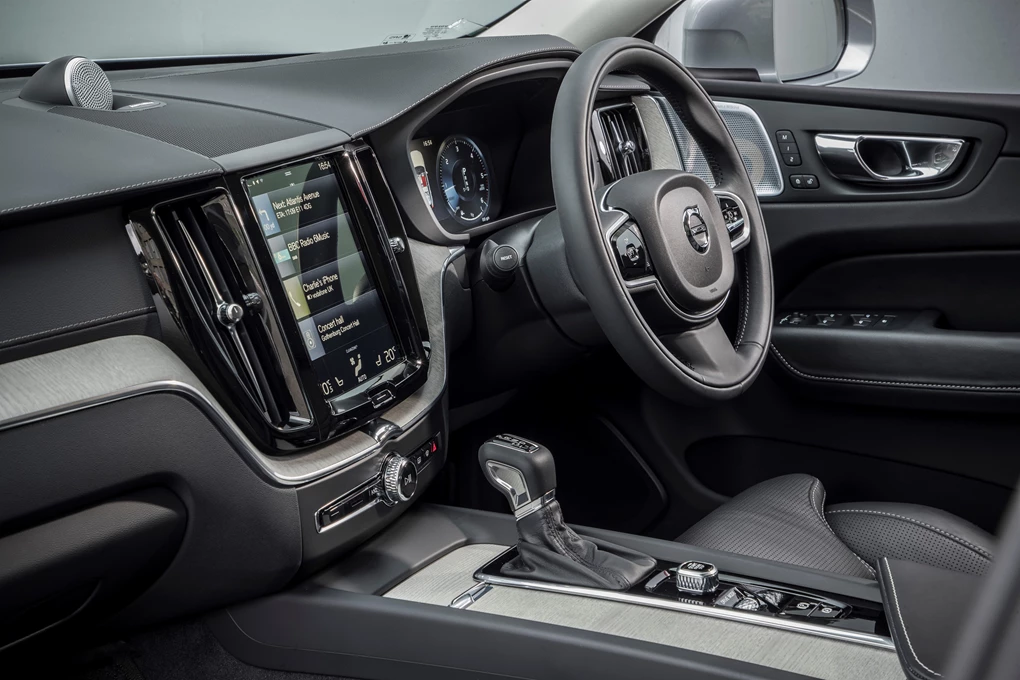 If you've been in any new Volvo launched in the last couple of years (especially the S90 or V90) then the layout and feel of the XC60's interior will feel very familiar indeed. That's no bad thing at all, since subsequently you get lots of soft-touch leather detailing and a nicely laid-out centre console and dashboard, dominated by a nine-inch portrait touchscreen.
There's a lot of leather inside the car, including leather seats which are a standard feature. Where plastics are used, the vast majority of these parts feel very well made too.
Visibility inside the XC60 is very good and benefits from the large side mirrors, while head and legroom for front and rear passengers is also decent. Okay, so the middle rear seat is much firmer than the other seats but there's very little to complain about when it comes to this car's seating and space.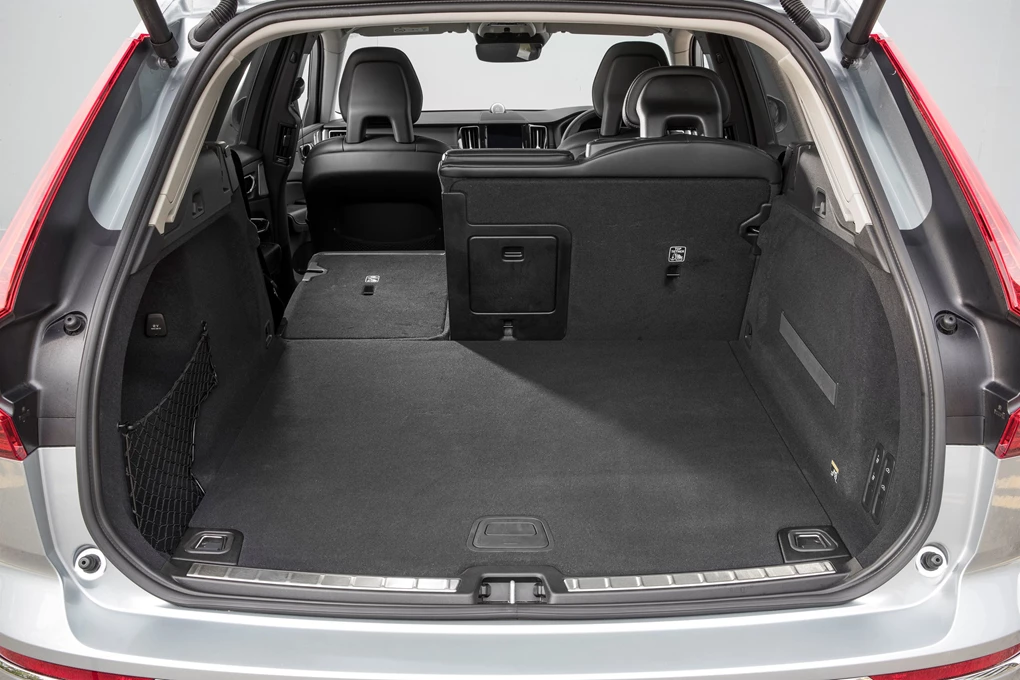 The XC60's boot meanwhile offers 505 litres of load space as standard. That figure is overshadowed by some rivals like the F-PACE for instance, but it's a decent size for a weekly shopping trip or a weekend family trip with the family. The boot lip is a bit high but a powered tailgate is available optionally and the rear seats are easy to fold flat if you want to expand the load space.
There are three trims to pick, starting with Momentum and followed by R-Design and Inscription. Each trim gets a 'Pro' version which is aimed predominantly at company car drivers and offers more custom options. Our test car was Momentum Pro trim model and even though there are trims above it, you wouldn't accuse it of being skimpy on equipment.
Standard kit for this trim includes 18-inch alloy wheels, two-zone climate control, heated front seats, rain-sensing wipers, parking sensors and hill start assist. There are plenty of options you can add including lots of safety kit (which is unsurprising from Volvo), however these can easily send the price skyrocketing if you pick more than a couple of additions.
The option packs most likely to be of interest, the Xenium pack that includes a panoramic sunroof and the Intellisafe Pro pack which includes safety tech like Pilot Assist, cost £2,000 and £1,500 respectively.
Performance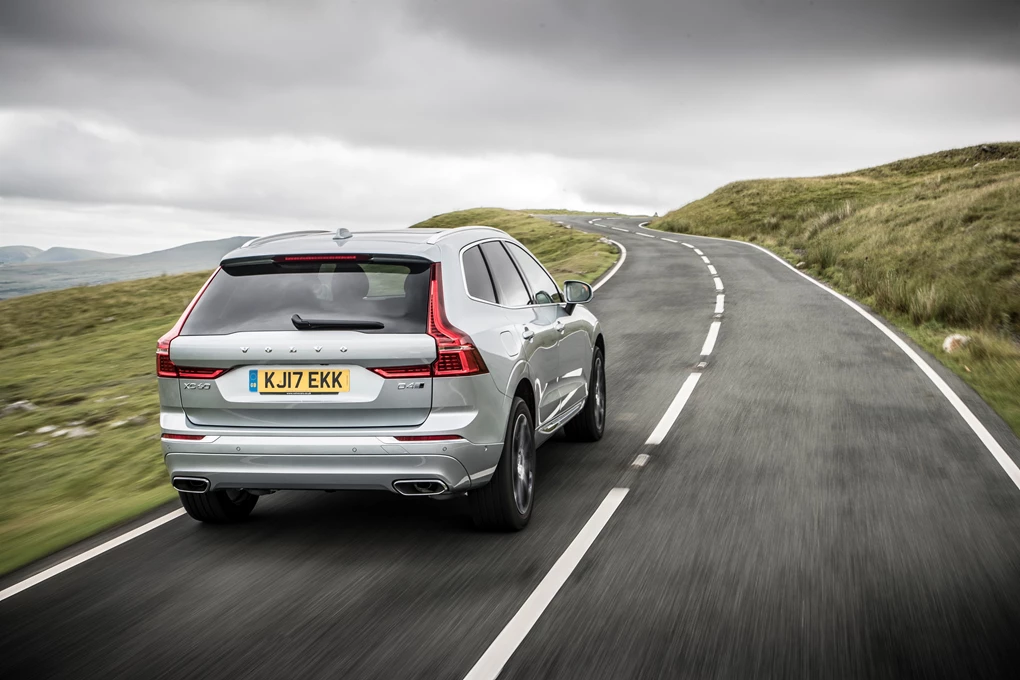 Engines for the Volvo XC60 include the 2.0-litre D4 and D5 diesels, a 2.0-litre T5 petrol unit and the T8 Twin Engine hybrid which combines a 2.0-litre petrol with an electric motor. We tried out the D4 diesel, which is expected to top sales for the SUV.
Offering 187bhp with the D4 onboard, the XC60 utilises an eight-speed automatic gearbox and all-wheel drive as standard. The 0-62mph sprint takes a respectable 8.4 seconds.
Though it doesn't feel spectacular, the D4 is a decent enough unit, offering enough pulling power and versatility to handle everyday driving scenarios. Like in other recent Volvos, the automatic 'box helps to deliver power in an impressively smooth manner, though the down shifts aren't quick as slick.
Ride and handling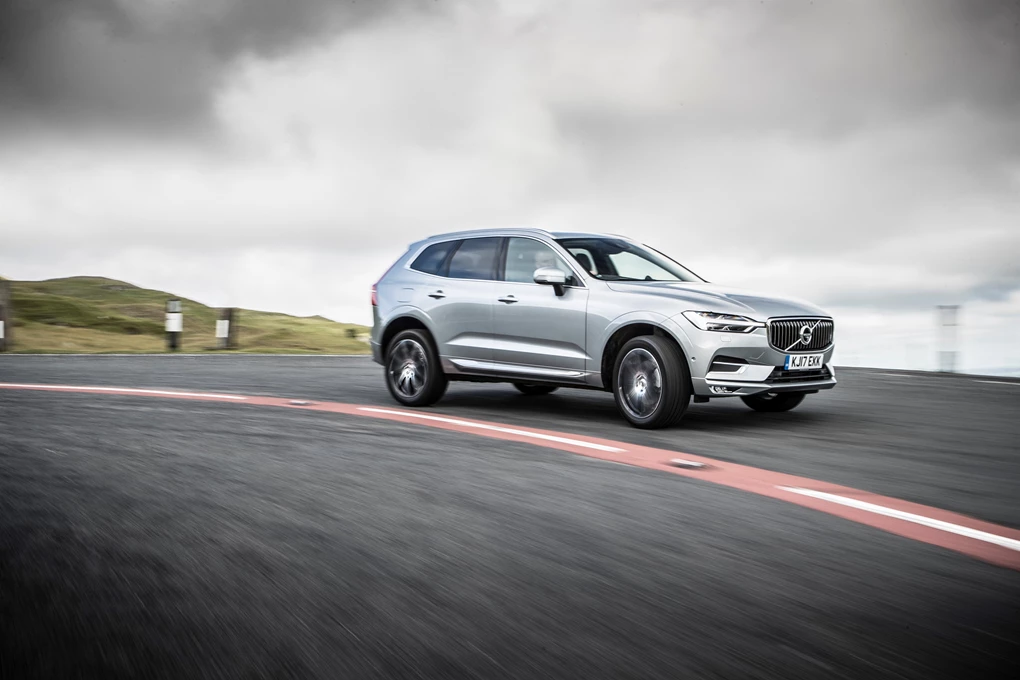 Volvo says that the XC60 is an SUV more about comfort than sporty dynamics and it certainly feels that way behind the wheel.
Sporty isn't a word you'd likely to think when driving the XC60. While the car does have variable driving modes including a 'dynamic' setting, even with this selected the steering is light and doesn't have much feel and the car leans quite a bit in the corners.
With all that said, the XC60 is by no means a bad car to drive. It does a decent job of absorbing bumps, and if you want an SUV that feels easy-going to drive and not particularly large on the road then this Volvo performs admirably.
For enhanced comfort, the XC60 offers electronic air suspension with adaptive dampers as a £1,500 option, though having experienced the car with and without this set-up, we can't say we noticed a huge difference.
Costs
The Volvo XC60 starts from just over £37,000 with the Momentum Pro pushing the price to just over £39,000. The starting price is below the Audi Q5 but significantly more than some other rivals like the F-PACE and X3. At least, you get a decent amount of kit as standard, but adding numerous options could easily push the price to a few grand or even up to nearly ten grand extra.
With the D4 onboard, the XC60 officially returns 55.4mpg and emits 133g/km of CO2, although those figures only apply to the Momentum and Momentum Pro trims and are altered to 54.3mpg and 136g/km with other trims.
Verdict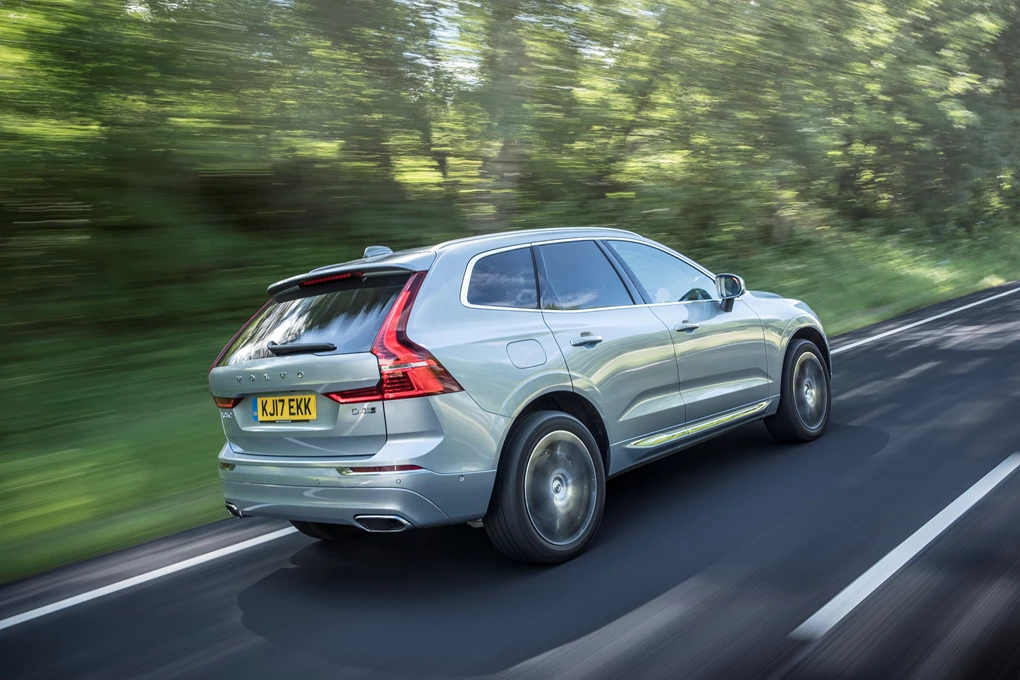 While the Volvo XC60 doesn't feel like a class-leader, it is overall a decent mid-size luxury SUV that has enough strengths to make it worthy of consideration.
Like other recent Volvos, the XC60 benefits from feeling not only like an elegant car but also unique enough to feel like a genuine alternative choice next to the offerings from German premium brands.
If impressive driving dynamics are more of a priority, then one of the German rivals or the Jaguar F-PACE are worth more of a look, otherwise why not go for the refreshing Swedish alternative?