Introduction
The growing popularity of the SUV market has meant there are now a whole host of high-riding performance models available. Audi now has more 'RS'-badged SUVs than ever, while the same applies to BMW and Mercedes and their respective sports divisions, too. And now Volvo is getting in on that action, with the help of its 'Polestar' sibling brand.  
This 'Polestar Engineered' treatment isn't quite as extreme as the other brands, but has been applied to the already-punchy T8 plug-in hybrid version of the popular XC60 SUV.  
It receives a mild boost in power, while other performance adjustments include adjustable (expensive) Ohlins dampers applied to all four corners, along with big Brembo brakes to provide additional stopping power. It also gets a bit of a styling makeover – namely with huge 22-inch alloy wheels that look awesome, along with a redesigned front grille and a host of gold-coloured accents that feature across both the interior and exterior.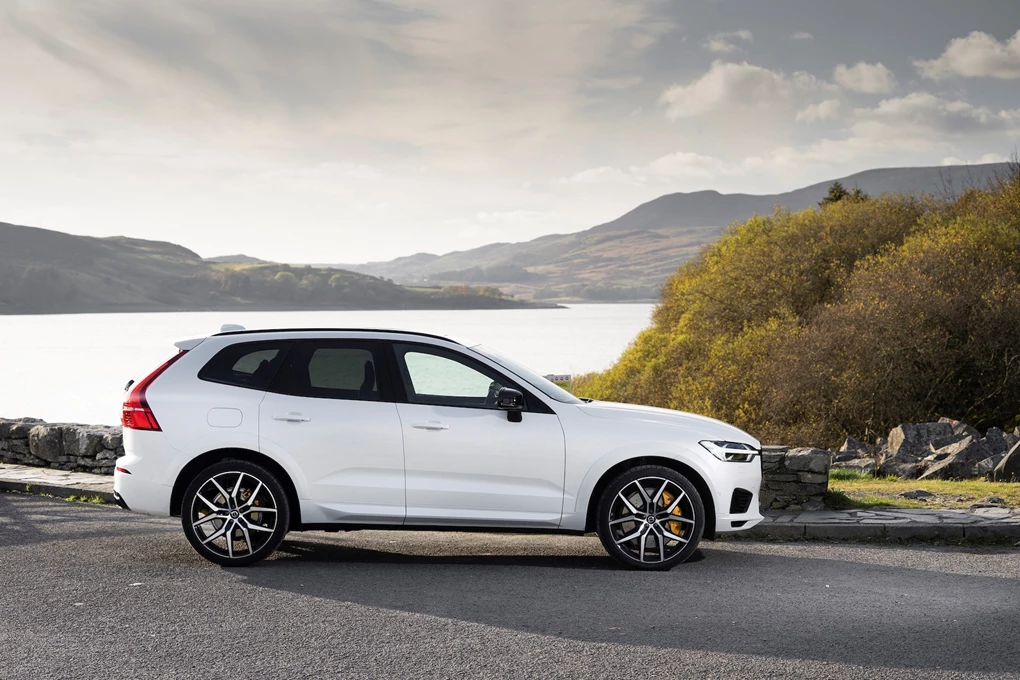 Performance
 Tweaks to the four-cylinder 2.0-litre petrol engine see a 15bhp power boost being added to the powertrain, and means that when combined with the electric motor, power is boosted from 385bhp to 400bhp over the regular T8 petrol engine, along with 670Nm of torque. It means the XC60 can sprint from 5.2 seconds and hit a claimed top speed of 140mph.
The combustion engine delivers power to the front wheels, while the electric motor looks after the rears. An 11.2kWh battery means that the XC60 T8 can travel around 25 miles on electricity. It's not a huge amount, but if you're able to charge at home and work and don't have the longest commutes, it brings the possibility for some incredibly low running costs. Volvo claims it can manage a combined 88mpg, along with CO2 emissions of 56g/km.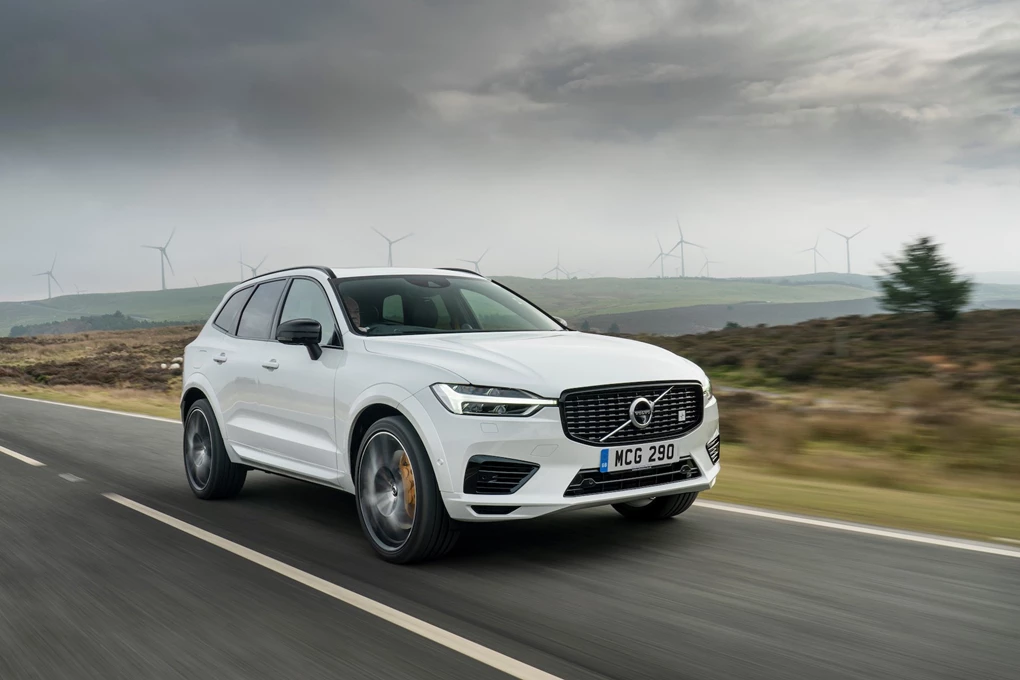 Ride and handling
The regular XC60 is already a very good car to drive – offering some of the best refinement and comfort in this class. This model is therefore a bit at odds to the rest of the range, as those Ohlins dampers make the ride quite a bit firmer than usual, and not as comfortable, though the by-product of this is reduced body roll – making the T8 handle better than usual.
Providing the batteries are topped up, too, there is also plenty of punch to the powertrain. The instant torque delivered by the electric motor means that pick-up is rapid, while those Brembo brakes are terrific – offering a huge amount of brake force, which is a particular highlight to this Polestar Engineered.
Enquire on a new Volvo CX60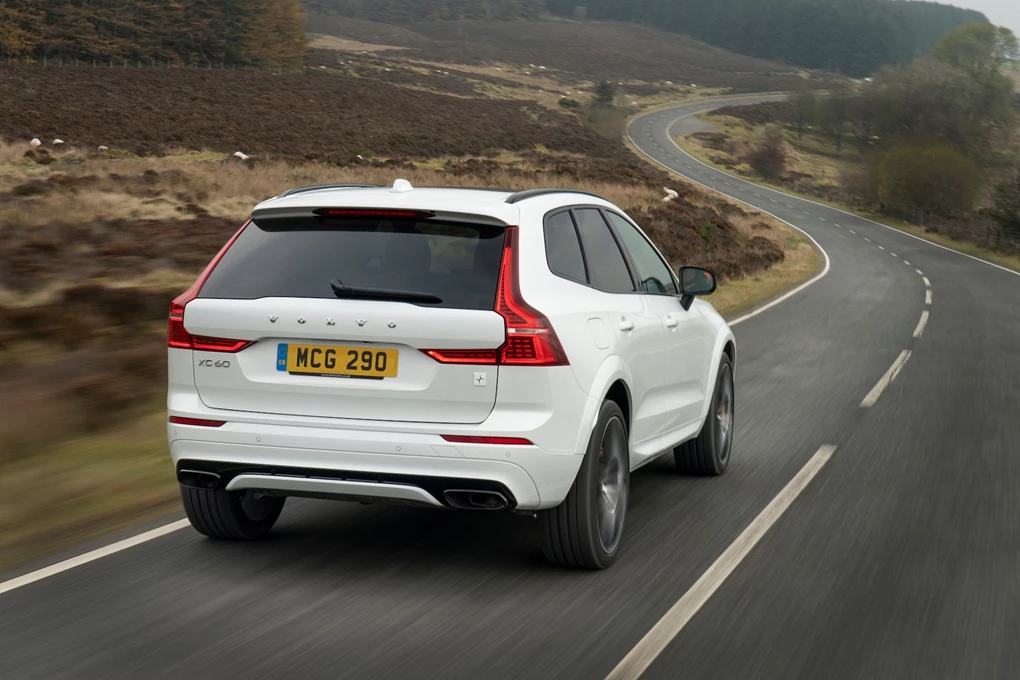 Interior and equipment
On the interior, the XC60 takes more of a premium approach than a sporty one. Volvo interiors are some of the best around, and this one is a wonderful place to spend time. The quality is excellent, with this Polestar Engineered version getting some lovely aluminium and leather accents, along with the vibrant gold-coloured seatbelts, which successfully add a bit of character. The nine-inch touchscreen is also clean and modern, and while being a bit fussy to use at first, you soon get used to it.
It remains a very spacious SUV, too, with the model having plenty of rear space for adults, while the 505-litre boot should be plentiful for most.  
The T8 Polestar Engineered sits right at the top of the XC60 line-up, and is roughly based on the R-Design Pro trim level. In addition to that grade, which in itself comes very well-equipped, it gains a revised chassis, 21-inch alloy wheels, Brembo brakes, metallic paint and a Harmon Kardon sound system, to name but a few features. An electric tailgate, keyless entry, heated steering wheel and a head-up display are also useful touches fitted as well.
Enquire on a new Volvo CX60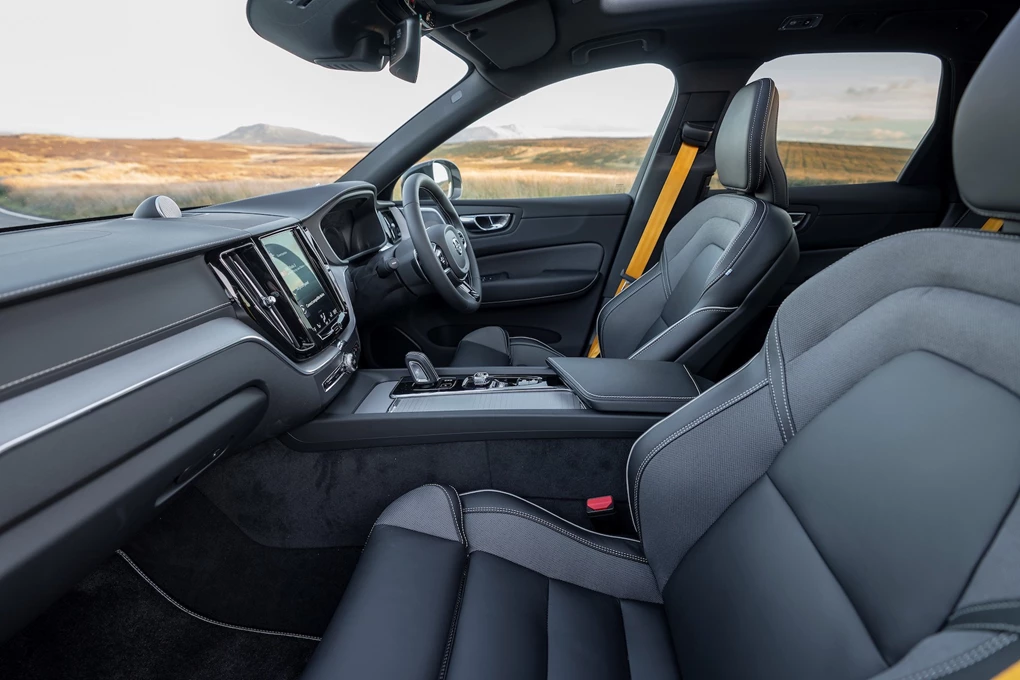 Cost
Being the range-topping XC60, it's not surprising to learn that this isn't an especially cheap model. Prices start from £63,145 for the Polestar Engineered, which is quite a large chunk of money to spend on a mid-size SUV, though you do get plenty of kit for your money, as well as a punchy electrified powertrain. It's also quite a bit more expensive than the regular XC60 T8, which can be had for £5,550 less – £57,595 to be precise.  
It also has few real rivals in terms of electrified performance SUVs. The 362bhp Audi Q5 55 TFSI e is the closest model, which is available from £55,370.
On the plus side, keep those batteries topped up and this model will be an affordable option to run when it comes to fuel expenses, while a benefit-in-kind of just 16 per cent means that this could also be a great company car.
Enquire on a new Volvo CX60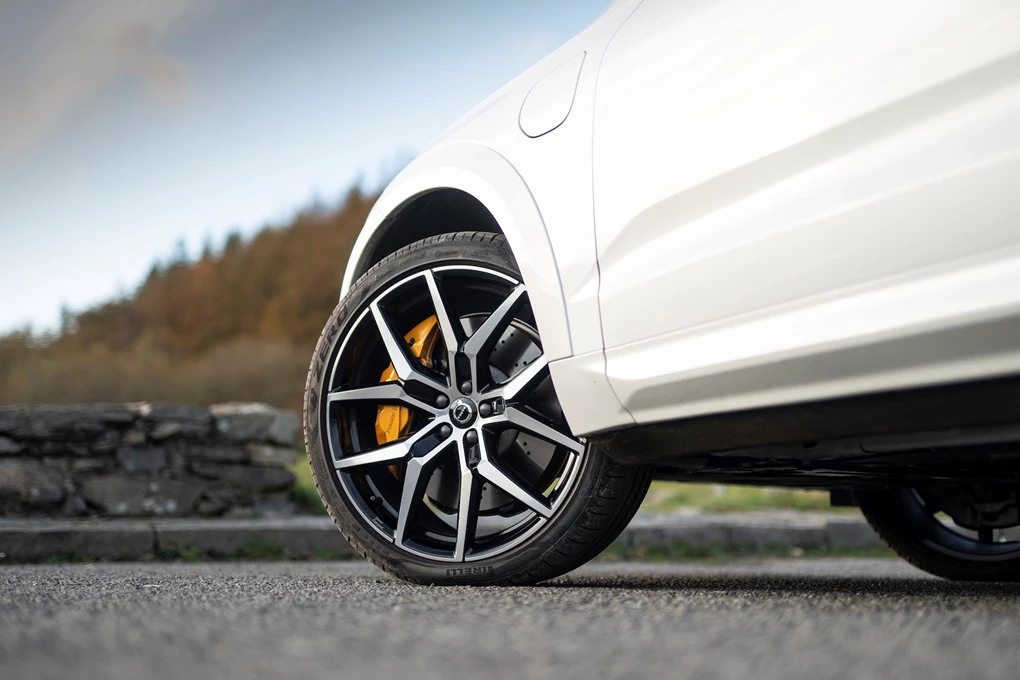 Verdict
The XC60 T8 Polestar Engineered is a great addition to the Volvo line-up – adding additional performance, sportier styling and a more dynamic experience to this already brilliant premium SUV.  
While the high list price might be hard to stomach, you won't have to delve into the options list as it comes with just about every box ticked already – unlike rivals – while you also need to consider those low running costs. It might not be a true performance SUV next to other competitors, but it's more than competent enough, and should you make the plunge, you're unlikely to be disappointed.
Enquire on a new Volvo CX60