Introduction
Few manufacturers have more experience at producing plug-in hybrid models than Volvo, which now offers an electrified version of its full range. It's the first manufacturer to do that, as part of its drive to make all of its range either a hybrid or EV. 
And the model that's really helped to drive this change is the XC90 T8. This large SUV is one of the most relaxing and comfortable models in this class, and with a plug-in hybrid powertrain installed, it's even better. It's proven a hit – not least because it remains the only plug-in hybrid available with seven seats. 
To keep things fresh, Volvo has also recently updated it with. The changes are quite subtle, but look closely and you'll notice a revised grille, along with new colour and alloy wheel options. The XC90 is already one of the safest cars available on UK roads, but Volvo has taken things a step further with additional driver assistance tech – such as oncoming lane mitigation and reverse autobrake.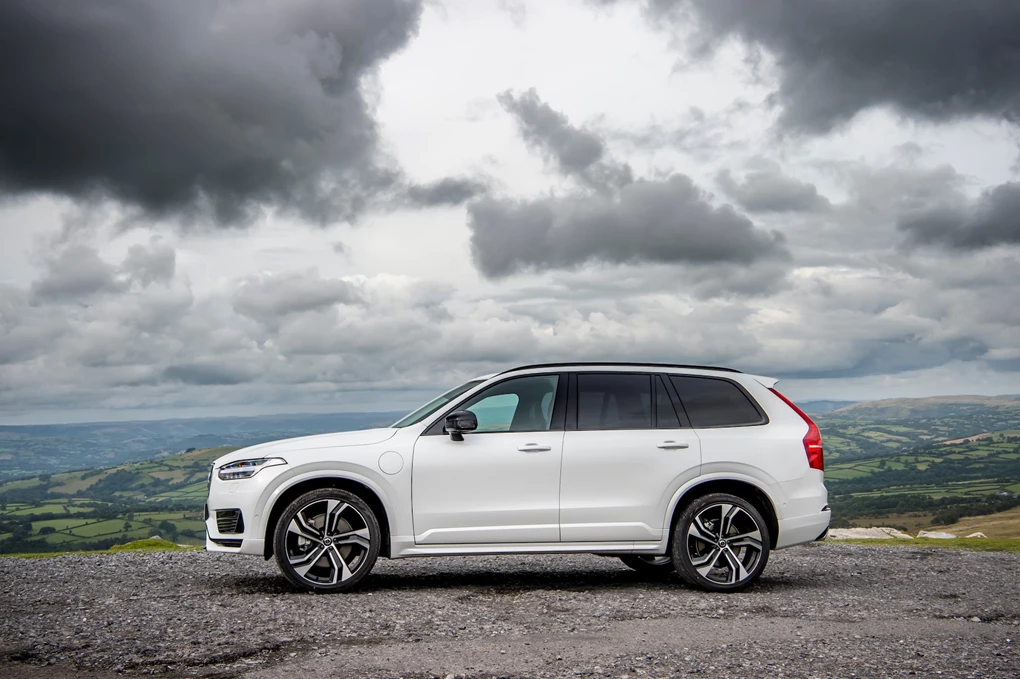 Performance
The XC90 T8 has always impressed with its ability to combine both performance and efficiency – in fact it's the quickest and cheapest version to run in the range. 
The T8 powertrain mates together a supercharged and turbocharged 2.0-litre petrol engine together with an 11.6kWh battery and electric motor to produce an impressive 385bhp and 640Nm of torque. A smooth eight-speed automatic transmission is used, and delivers power to all four wheels.  Keep the batteries topped up and that allows for some impressive performance – 0-60mph takes 5.5 seconds and it would reach a top speed of 112mph – as do all Volvos now as the firm has capped the speed limit to improve safety. 
But it's efficiency that's likely of more interest. A 31-mile electric range is more than you get from an Audi Q7 (25 miles), but significantly less than the BMW X5 (54 miles), though the latter car uses a battery twice the size and doesn't come with a seven-seat option.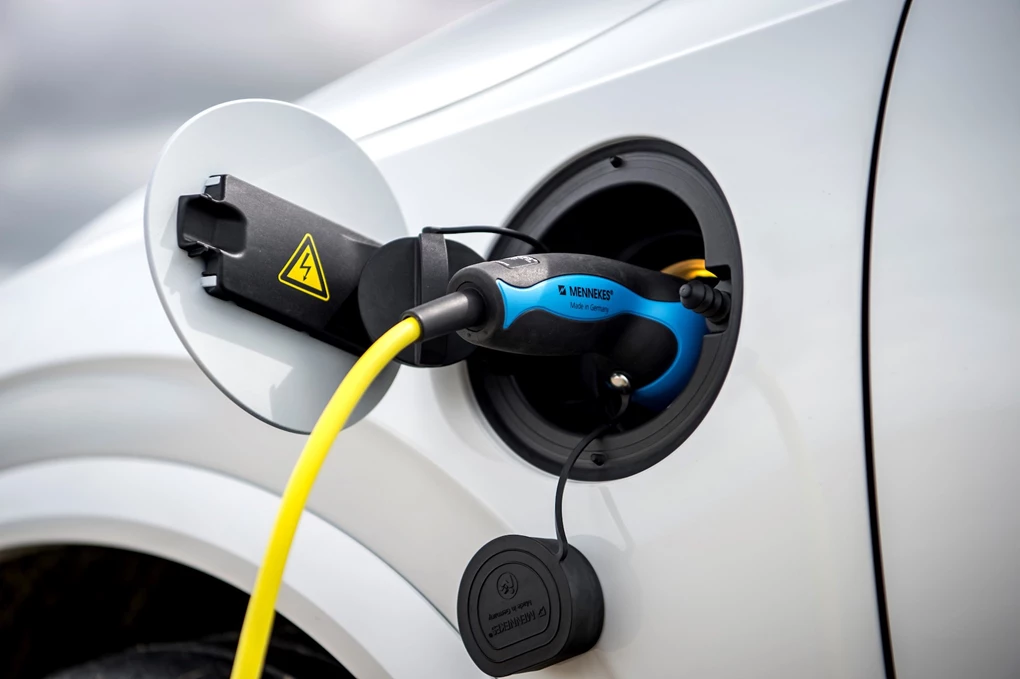 Ride and handling
Despite the XC90 T8's power – and there's plenty of it – this is an SUV that trades on comfort and refinement, and those are two things it's truly brilliant at. 
Driven leisurely and in a relaxed manner - and avoid the largest alloy wheels - and there are few more comfortable cars on sale. Don't expect a sporty drive, though, as the BMW X5 is a much better option if you want something more fun behind the wheel. 
You'll also become aware of the XC90's size. This is a huge car (about the same as a Range Rover), though it's not a pain to drive. That's thanks to the superb visibility, light steering and suite of cameras that are a huge help when parking.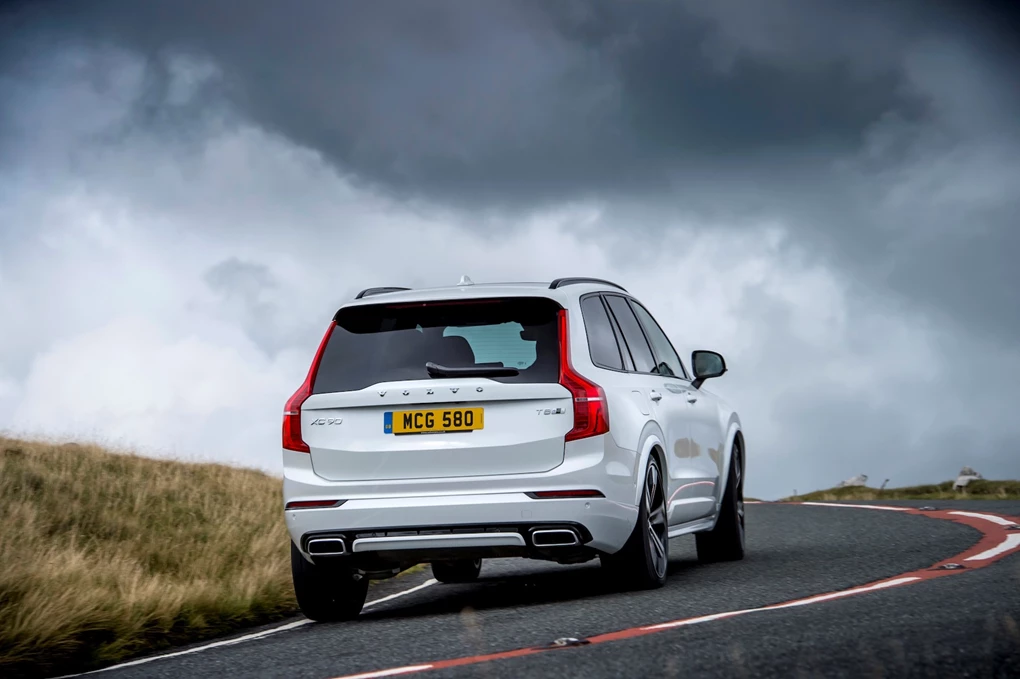 Interior and equipment
Despite the XC90's interior design being nearly five years old, this Volvo's cabin still looks and feels fresh. You get a nine-inch iPad-like touchscreen that's the first thing you notice in the cabin, which is clear, if a bit too distracting on the move – not least due to air-con controls being operated through it. But the minimalist cabin and impressive material quality certainly makes it feel just as premium as any Volvo or Audi. 
The other area where the XC90 is a big hit is when it comes to practicality. It's the only plug-in hybrid SUV you can choose with seven seats, and that gives this Volvo a superb advantage over its rivals. There's even room in the third row for adults, too. Meanwhile even with seven seats in place there's a 252-litre boot, which is around the same as a supermini. But fold all but the front two seats down and it opens up a 1,816 litres of room. 
In terms of trims, the XC90 T8 is available in either R-Design or Inscription trims. As you'd expect from a car of this calibre, standard kit is generous, and includes automatic LED headlights, a reversing camera, digital dials, leather upholstery and electric front seats to name but a few features. 
R-Design gets sporty styling – such as 20-inch alloy wheels, sports seats and a gloss black bodykit. Inscription is a more luxurious version – bringing the likes of Nappa leather upholstery, additional lumbar support, ventilated front seats and wooden interior inlays. 
'Pro' versions are available of each, too – this pack adding a heated steering wheel, a head-up display and adaptive dampers.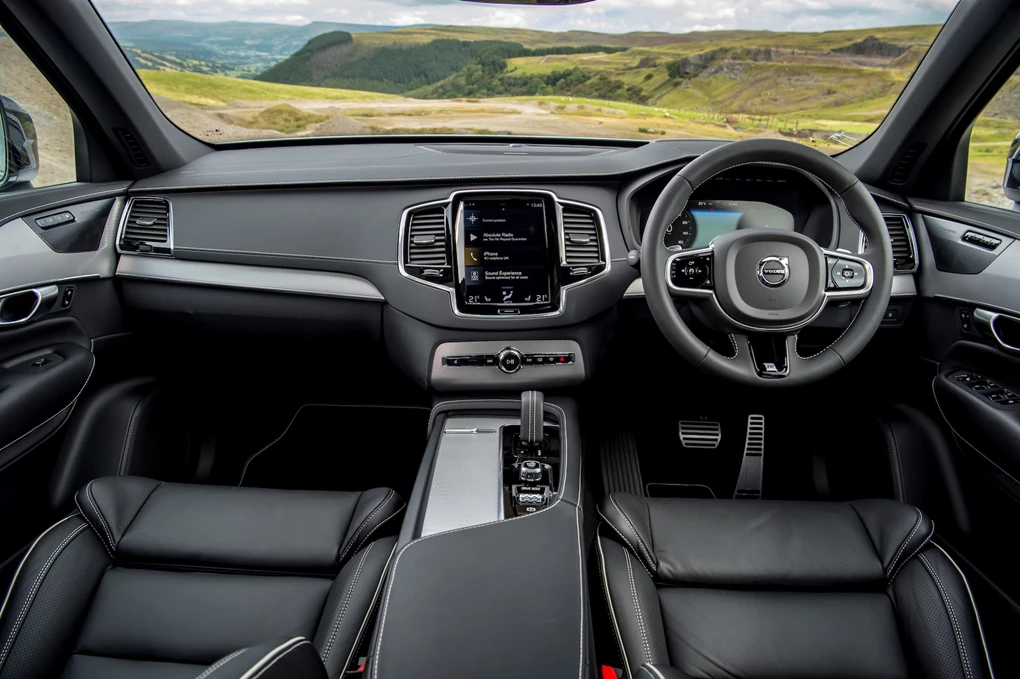 Cost
Given the XC90 T8 is the flagship in Volvo's line-up, prices are not cheap. Even an 'entry-level' version of this SUV will cost a steep £67,495 – increasing to £74,000 for top-spec versions. Without doubt, that's a huge chunk of money, but it's on par with rivals from Audi and BMW.
However, if you make the most of the electric range, you'll soon claw some of that expense pack. Volvo claims it'll return 100.9mpg, while CO22 emissions of 63g/km give it a low benefit-in-kind banding of just 15 per cent. Contrast that to a diesel version, and you'd be looking at a steep 37 per cent – meaning this T8 is a superb company car.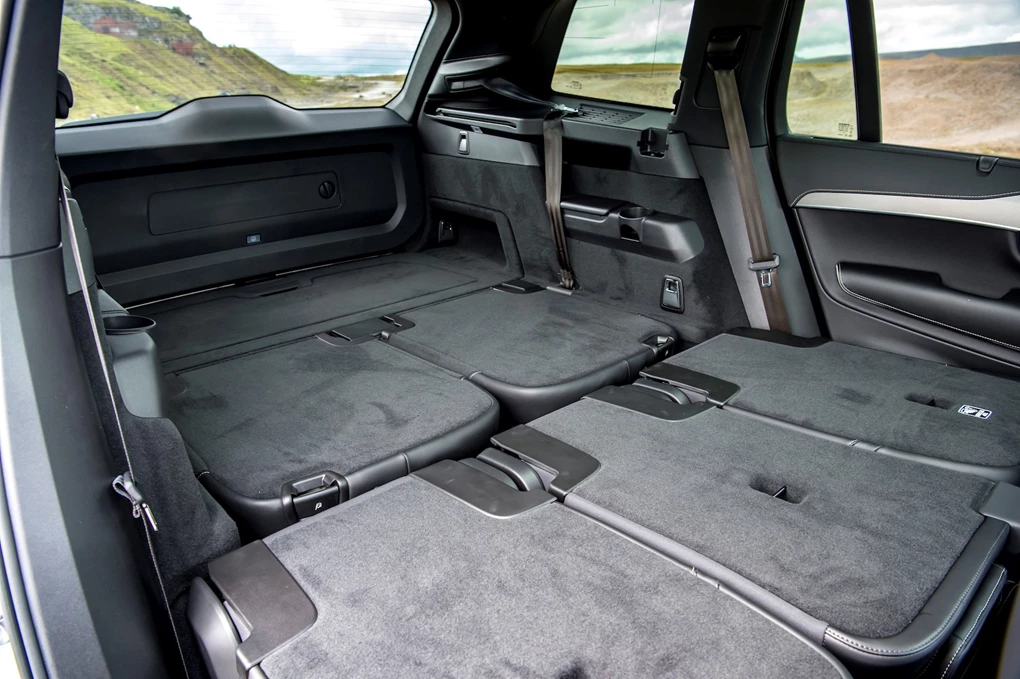 Verdict
There are few more impressive new cars on sale than the XC90 T8. Its ability to combine comfort with a superb interior, stunning design and low running costs makes it a seriously appealing large SUV, and if you want seven seats from a plug-in hybrid SUV, it's your only choice. 
It's not as good to drive as rivals, and it's certainly not cheap, but it's a brilliant flagship SUV that could be all the car you'd ever need.
Enquire on a new Volvo XC90