When deciding on a new family car, many instantly think that bigger is best.
While it's true that if you have more than two children, you might want to look at a larger MPV, SUV or estate car, if you have a smaller family then a compact model can do the job just as well – and at a fraction of the price.
Here are 10 great small family cars.  
Renault Clio – from £14,895
Enquire on a new Renault Clio
Many might look to crossovers rather than small hatchbacks when it comes to choosing their new family car, and while these models are often larger than a regular car, there's usually little between them. That's definitely true for the Renault Clio and its Captur SUV sibling – this humble supermini being significantly cheaper, with prices starting from just £14,895.
Despite its small dimensions, it's also impressively spacious – its 391-litre boot being the largest in this sector, along with plenty of room in the rear for children. Plenty of standard safety kit and a five-star Euro NCAP rating also make this a great choice.  
Dacia Sandero – from £6,995
Enquire on a new Dacia Sandero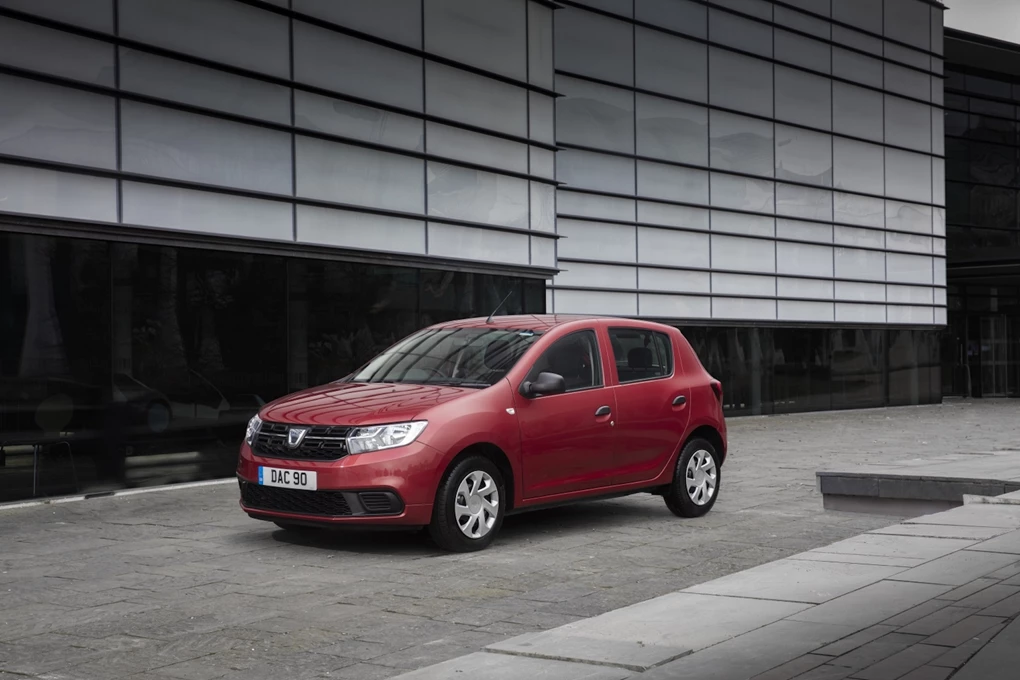 Given the cheapest new Ford Fiesta now costs in excess of £16,000, the £6,995 stating price of the similarly sized Dacia Sandero is all the more remarkable. Sure, it doesn't come with much kit as standard and it's not what you'd call premium, but if affordability is key you should consider this bargain hatchback. 
A 320-litre boot is larger than plenty of rivals that cost more than twice the price, while rear room is generous, too. Just be aware that it lacks the modern driver assistance features of new superminis.  
Skoda Scala – from £16,945
Enquire on a new Skoda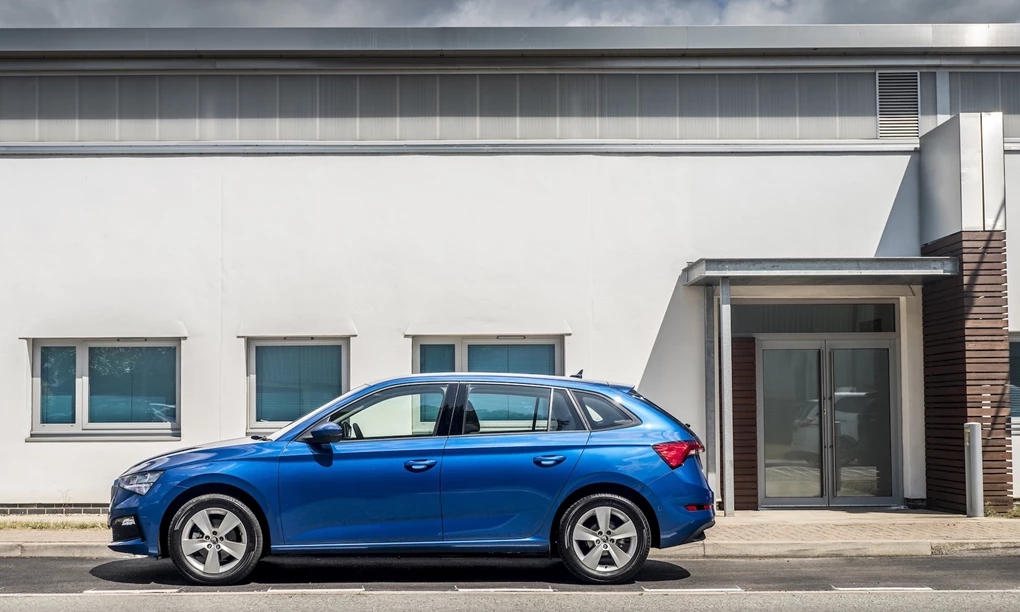 Skoda's range of models are all well-suited to family life – from the Fabia hatchback through to the seven-seat Kodiaq SUV. But we reckon it's the compact Scala hatchback that's best geared to you if you're wanting a spacious family car, but not one that's too large.
With its 467-litre boot, the Scala has one of the largest in this category, while plenty of safety kit and a low £16,945 starting price make it a great choice too. 
MG ZS – from £12,995
Enquire on a new MG ZS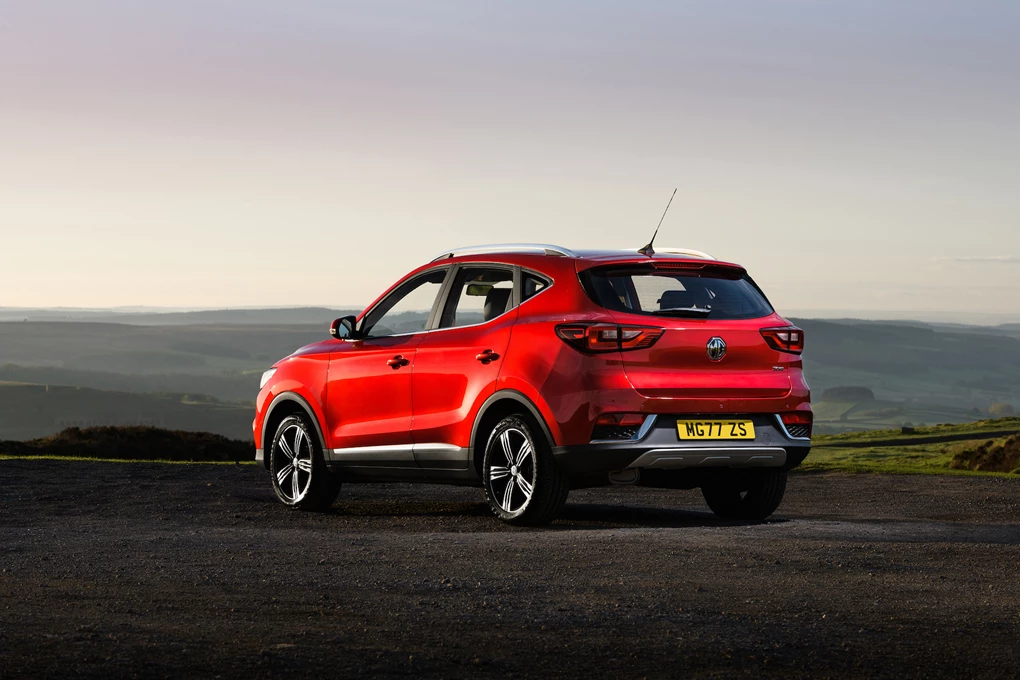 Crossovers are all the rage – especially as family cars – and if you're wanting something spacious and affordable, you should consider the MG ZS. While not offering the upmarket materials of rivals, the £12,995 starting price for this crossover makes it one of the least expensive in this class, while MG also throws in a seven-year, 80,000-mile warranty for additional peace of mind.
This MG also offers a spacious cabin – a 448-litre boot being particularly impressive – while rear room is also especially generous. As with the Dacia, though, it's worth remembering it doesn't come with the standard safety kit of more expensive rivals.
Ford Focus – from £20,690
Enquire on a new Ford Focus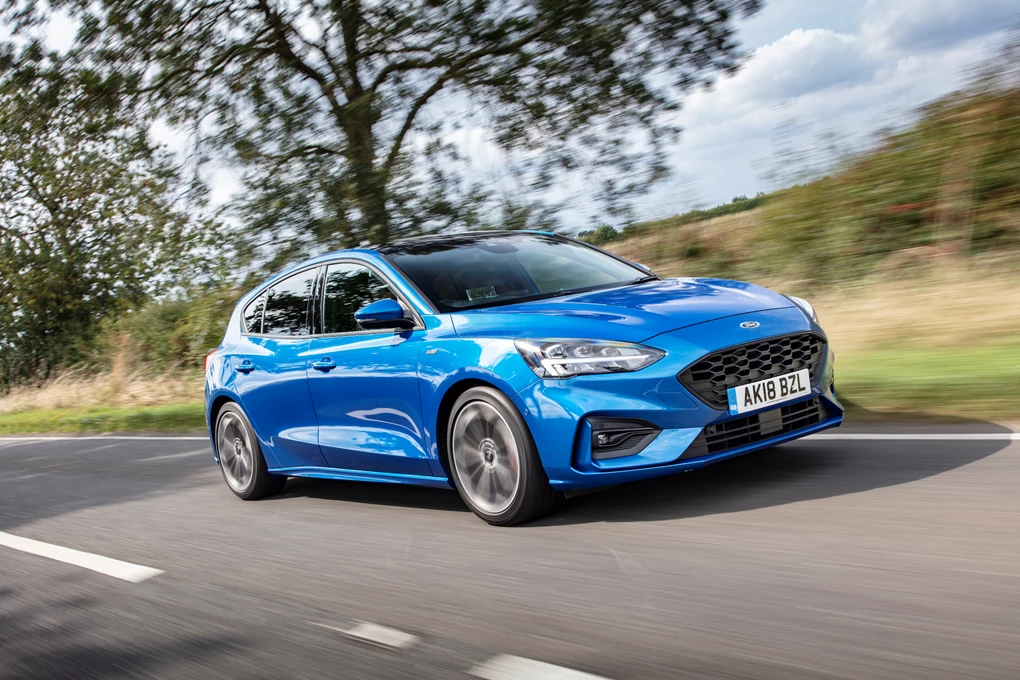 The best-selling Ford Focus is a model that proves that you don't need an SUV or anything too flash to have a really credible and useful family car. This Ford model has been a popular family car now for several decades, and for good reason.
While on paper, it might not look like one of the most spacious, it's a model that's well-geared towards family duties, and the latest version also comes with more space in the rear than before. A recent range rejig means that prices now start from £20,690, while it gets plenty of safety kit as standard – including automatic emergency braking, lane-keep assist and automatic lights.  
Fiat Tipo – from £15,550
Enquire on a new Fiat Tipo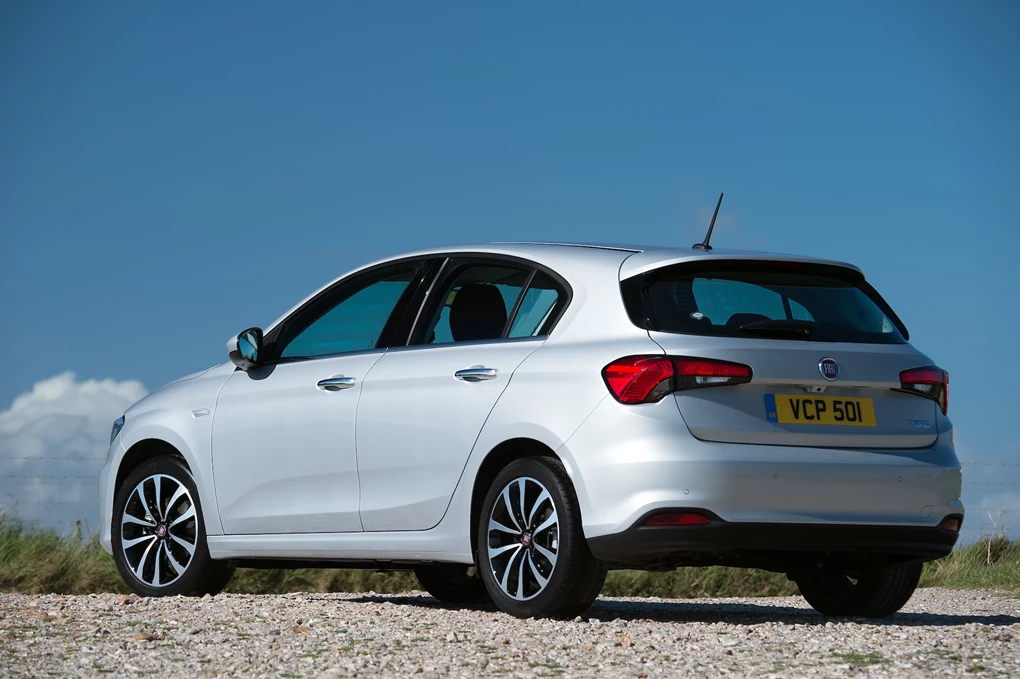 The Tipo might not be the first model on the shopping list of family hatchback buyers, but this Italian model's mix of value and standard kit means you shouldn't discount it.  
A 440-litre boot from the five-door hatchback is especially impressive, while rear space is generous as well. But the Tipo's selling point is its low pricing. While models officially start from £15,550 (itself a low price), the firm is also offering big discounts and deposit contributions to make it even more affordable.
Honda Civic – from £19,870
Enquire on a new Honda Civic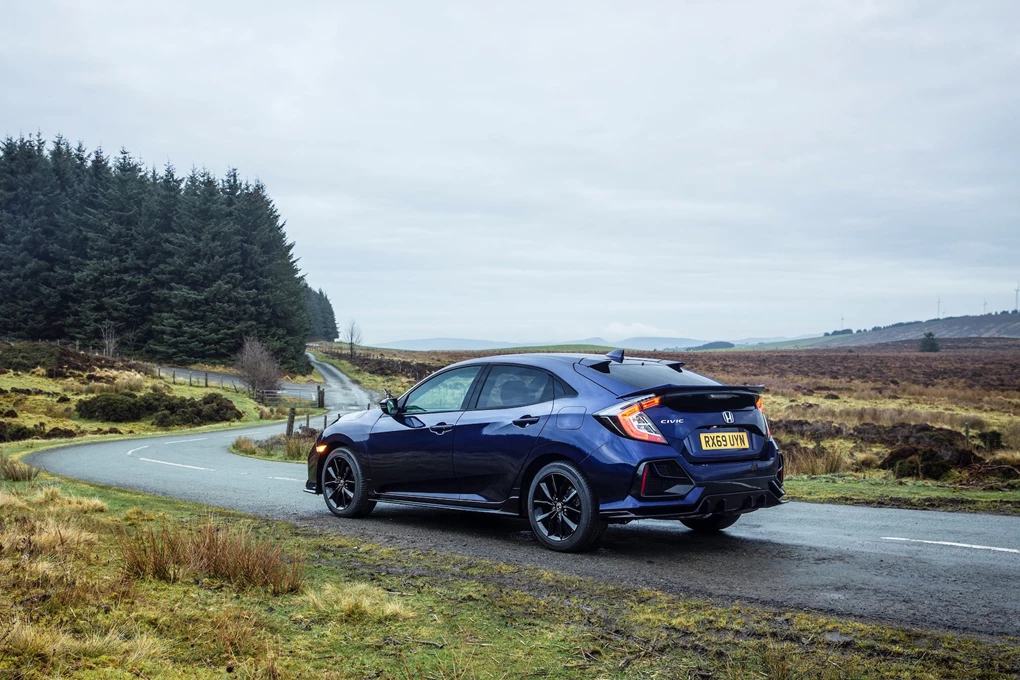 The Honda Civic is a model that really impresses – its lengthy standard kit levels, cool styling and enjoyable driving experience make it might appealing. It's also great value for money as well, with models starting from £19,870.
But the Civic's extended saloon-like shape also makes it a very spacious choice – its 478-litre boot being one of the largest in this class. Another neat trick that aids its appeal as a family car is the model's sliding parcel shelf, which neatly slots out of the way when it's not needed. It could be especially usefully when carrying push chairs, for example.
Hyundai i10 – from £12,820
Enquire on a new Hyundai i10
When you think of a family car, a city car is probably exactly the opposite of what you're thinking of. However, the Hyundai i10's ingenious packaging makes you question whether you need anything bigger, while also showing just how much wasted space there is in larger cars.
Its 252-litre boot might be the smallest of any on this list, but it's a reasonable size if you only have a small family, and offers nearly as much room as plenty of superminis. This new model for 2020 also has a longer wheelbase – significantly aiding rear space, to which there is plenty. A £12,820 starting price and plenty of safety kit also makes the i10 a surprisingly convincing family car.  
Seat Ibiza – from £15,850
Enquire on a new Seat Ibiza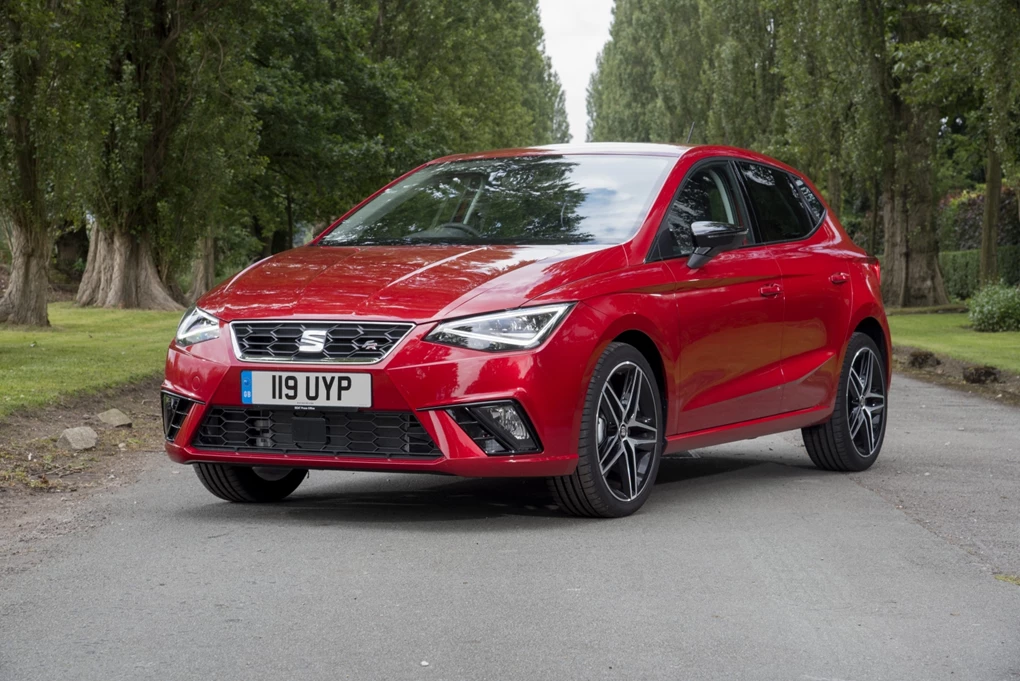 The latest Seat Ibiza is just as stylish and good to drive as previous generations of this Spanish hatchback, however, it's the latest version's improvements on the spaciousness front that really impress.
It offers levels of space expected from the larger hatchback class, while having the road dynamics and comfort to match – making it feel like a really 'grown up' supermini. Its 355-litre boot is one of the largest in this class, and is second only to the Clio. 
Vauxhall Astra – from £19,090
Enquire on a new Vauxhall Astra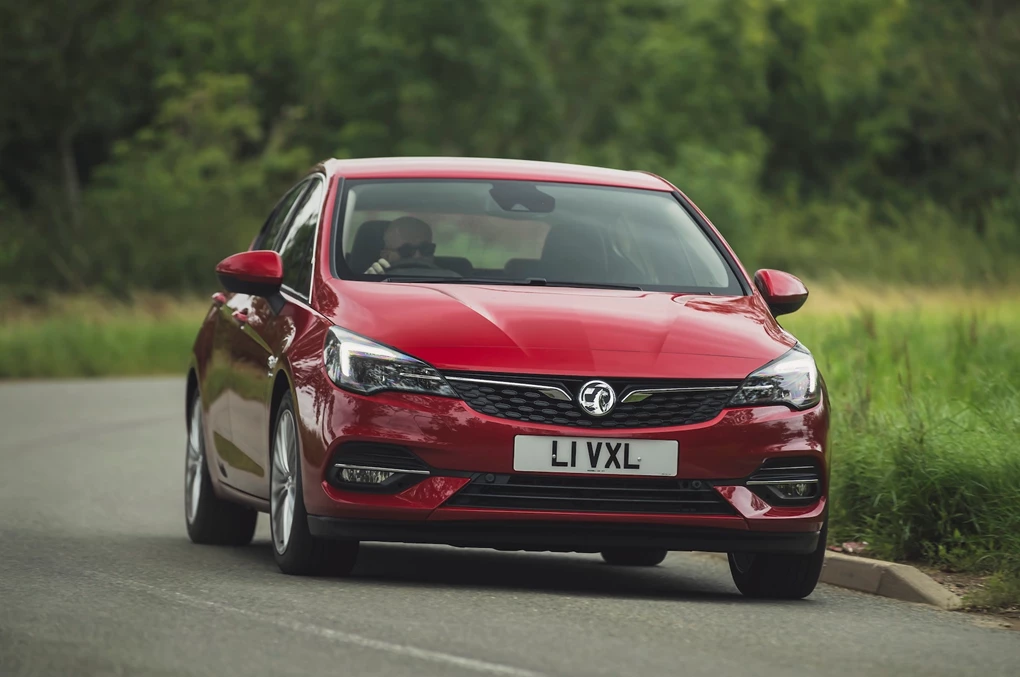 Just like the Ford Focus, the British-built Astra has been the choice of many families for years. The latest version of this hatch is no different, either, being even more appealing thanks to its improved aerodynamics and new efficient engines.
Its 370-litre boot might not be as large as others here, but it's a completely square shape with no intrusions, while a textured boot floor stops objects from rolling around in the back. Wide-opening rear doors and plenty of room in the back seats continue to make the Astra a great choice for smaller families. A £19,090 starting price also makes it noticeably cheaper than the Focus.