While no-one knows when the current coronavirus (Covid-19) restrictions will be lifted, it's always worth looking ahead to later in the year – even for a way of escapism, if nothing else. Perhaps you might be wanting to go on holiday, or even just being able to get out and about more freely.
One of the most exciting ways to get around is with a convertible, as there are few better feelings than being in a drop-top model on a hot summer's day.
Here are 10 great convertible options to enjoy later in the year…
Audi TT Roadster – from £34,245
Enquire on a new Audi TT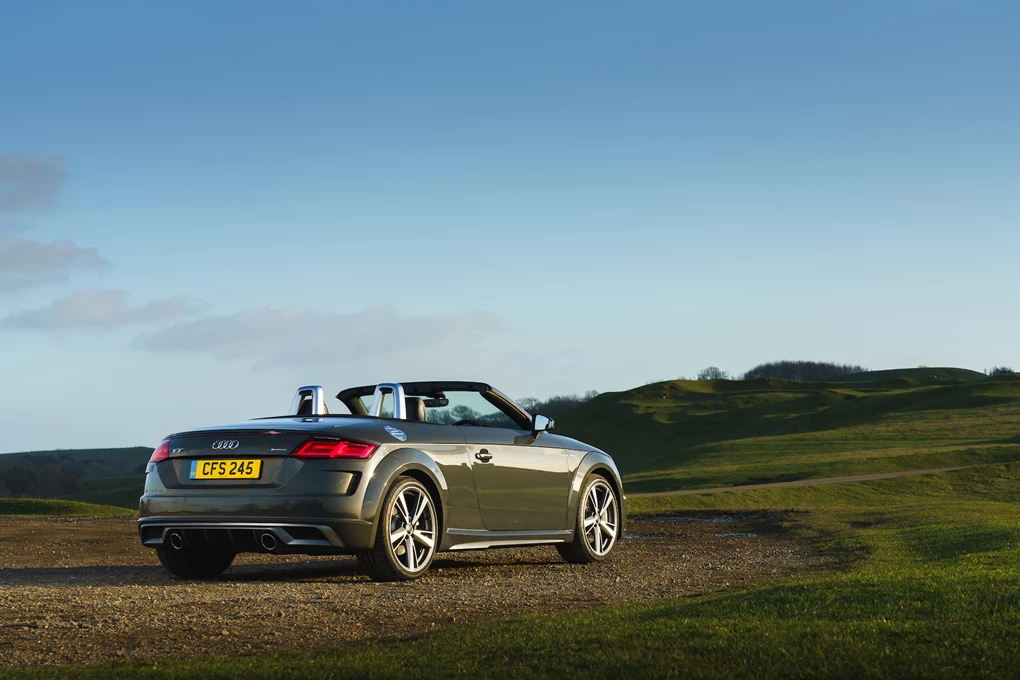 If you're looking for a fun yet perfectly usable convertible, there are few better options than the Audi TT Roadster.  It also looks fantastic and has a stunning high-quality interior. It's a strict two-seater, though a 280-litre boot makes it surprisingly usable. With prices starting from £34,245, it's also perhaps not as expensive as you might think, either. Sporty 'S' and 'RS' models are on offer if you require additional performance, too.
Mazda MX-5 – from £23,800
Enquire on a new Mazda MX-5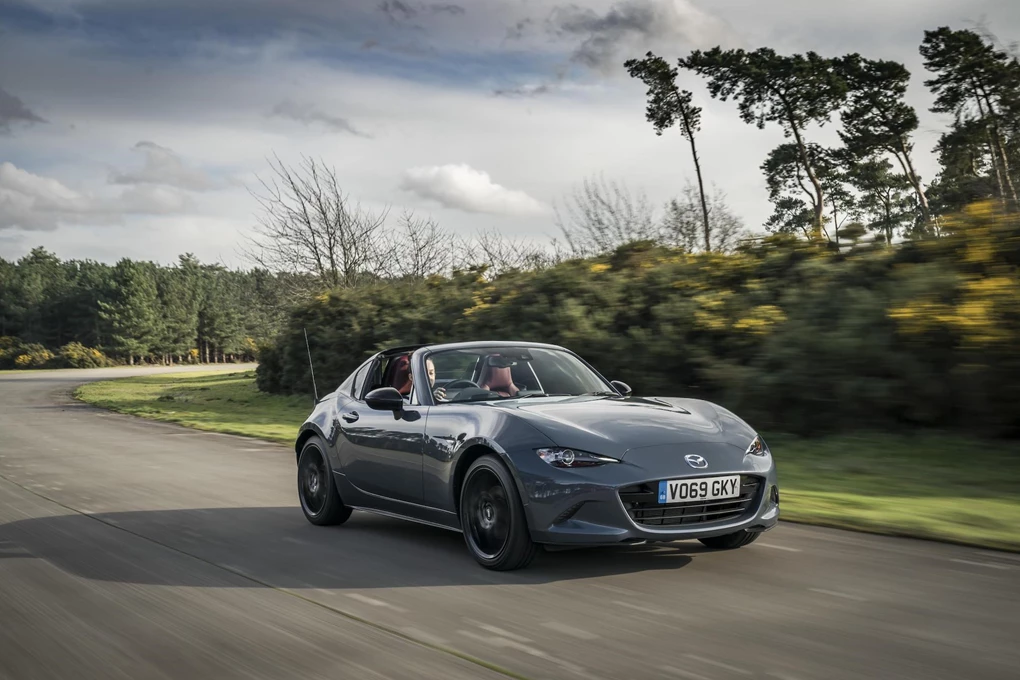 As the world's most popular two-seat roadster, the MX-5 unsurprisingly is the choice for many Brits looking for those top-down thrills – both in summer and winter. It's one of the most enjoyable sports cars available to drive and comes impressively well-equipped as well. You can choose it with a manually-folding fabric roof or with a metal folding hard-top – the latter being known as the RF. Prices start from just £23,800.
BMW Z4 – from £38,165
Enquire on a new BMW Z4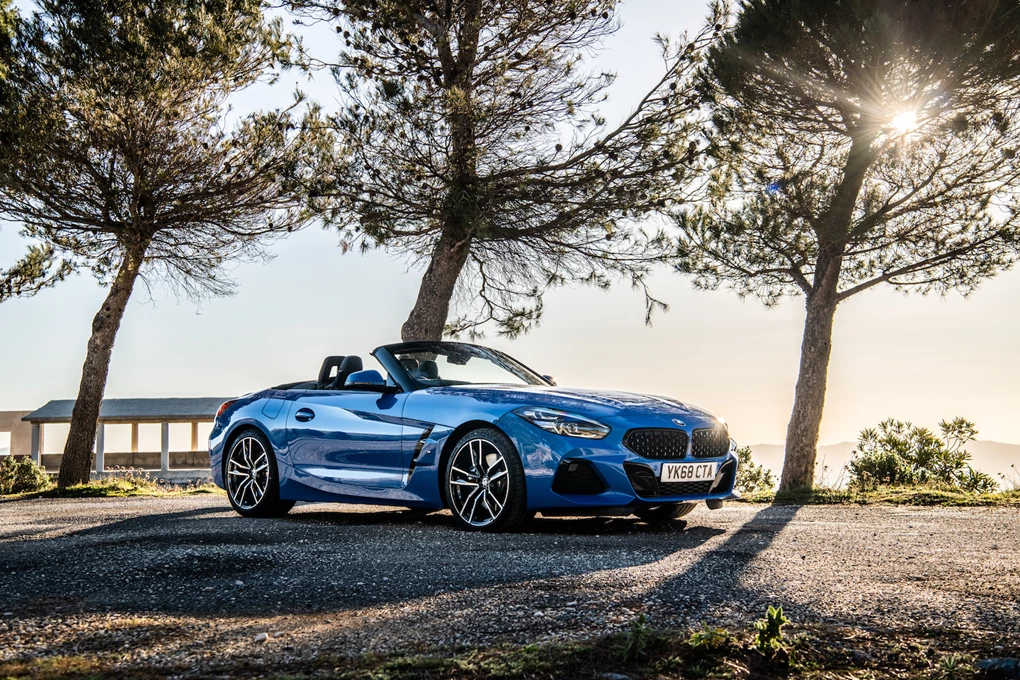 BMW has one of the most extensive line-up of drop-top models of any manufacturer, but it's the Z4 that's picked as it's the only model that's offered solely as a convertible. This striking third-generation model is sharp to drive, bold to look at and has a superb interior that excellently combines luxury with sportiness.
Jeep Wrangler – from £40,525
Enquire on a new Jeep Wrangler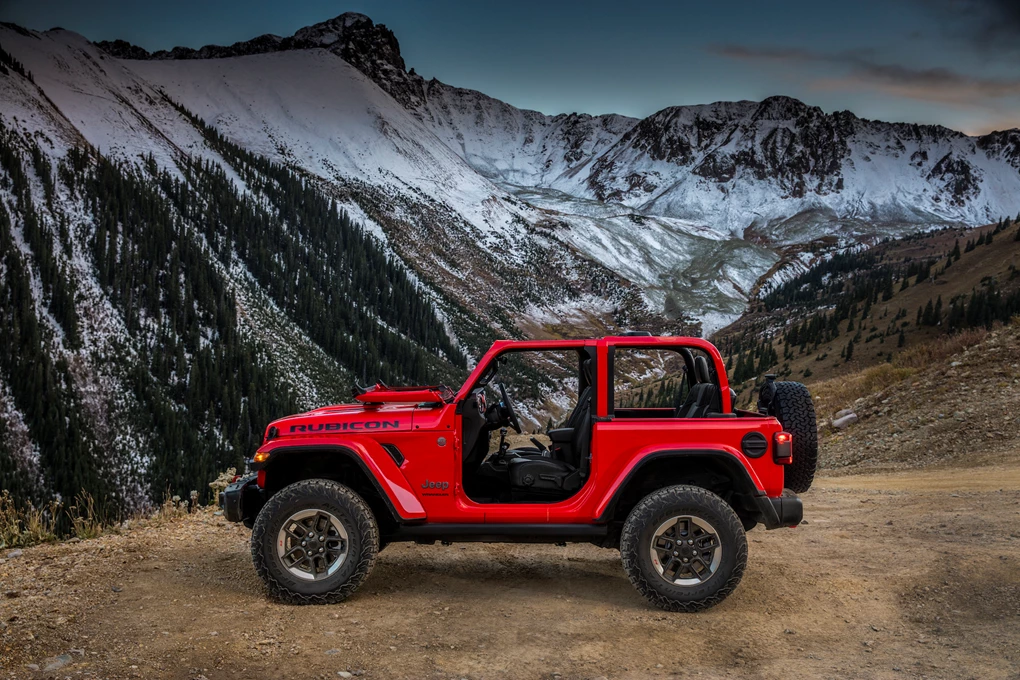 You're probably thinking 'that's not a convertible', and yes, you're right. The Wrangler is Jeep's most iconic model, and its model that harks back to this brand's ambition to provide go-anywhere ability. However, it's this Jeep's range of 'open-air' options that means it strikes on the borders of being a convertible. With easily removable doors, a fold down windscreen and the option of having a removable hard top or electric folding fabric section of roof, no other off-roader lets you get closer to the elements both on tarmac and away from it.
Porsche 718 Boxster – from £46,651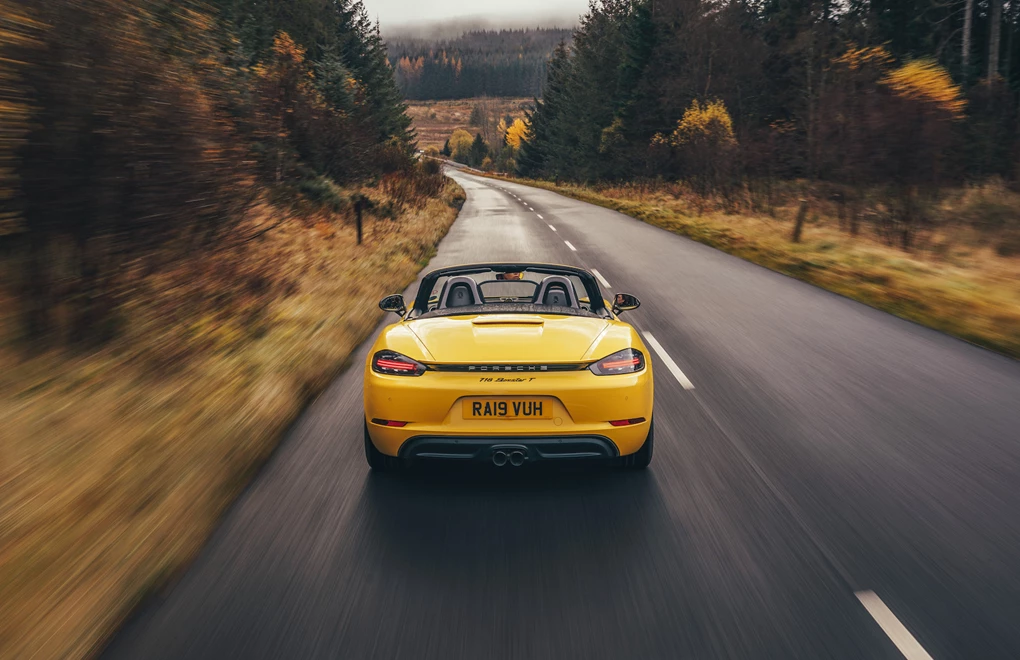 Many say that removing the roof from a car can make it not quite as good to drive as a coupe alternative, but the Porsche Boxster is a car that certainly bucks that trend. While having the best badge of any model on this list, this 718 model firmly lives up to what you expect from a Porsche – as it gives one of the best driving experience possible from any car.
Mercedes S-Class Cabriolet – from £125,100
Enquire on a new Mercedes S-Class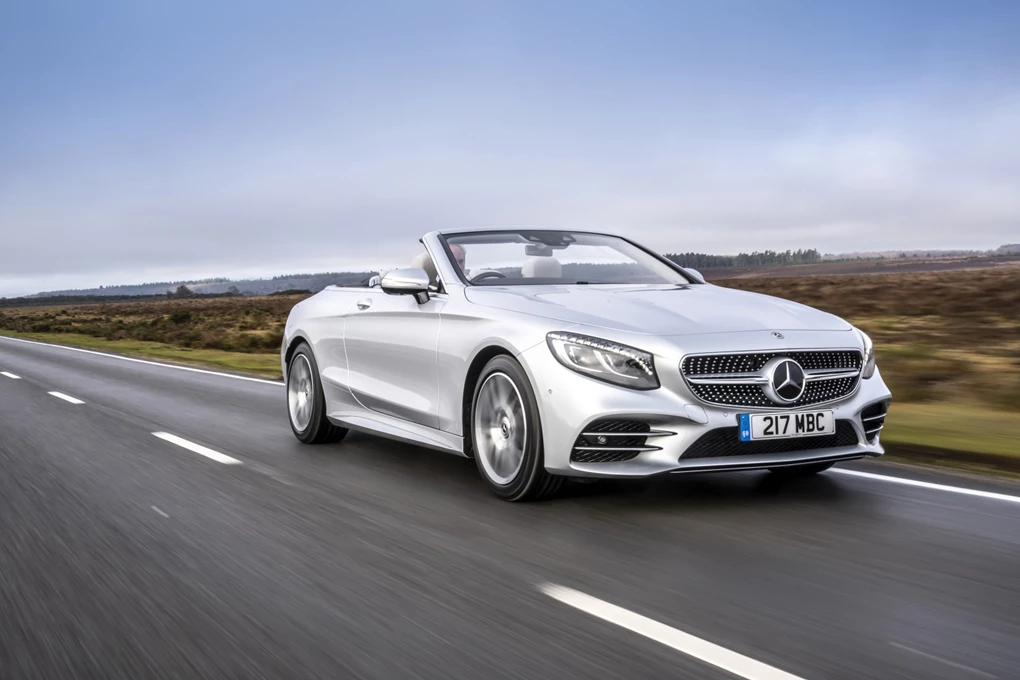 While some might want a convertible to be all about fun, others would prefer just to cruise around comfortably and serenely enjoying that drop-top feel. If you're in that latter category, there are not many better options out there than the Mercedes S-Class Cabriolet. As a convertible version of the brand's flagship model, this is a car that is beautifully refined and luxurious, while coming laden with technology. Admittedly you pay quite heavily for the privilege, but if you're looking for an ultimate grand-tourer this side of a Bentley or Rolls-Royce, there are no better options.
Peugeot 108 Top! – from £14,000
Enquire on a new Peugeot 108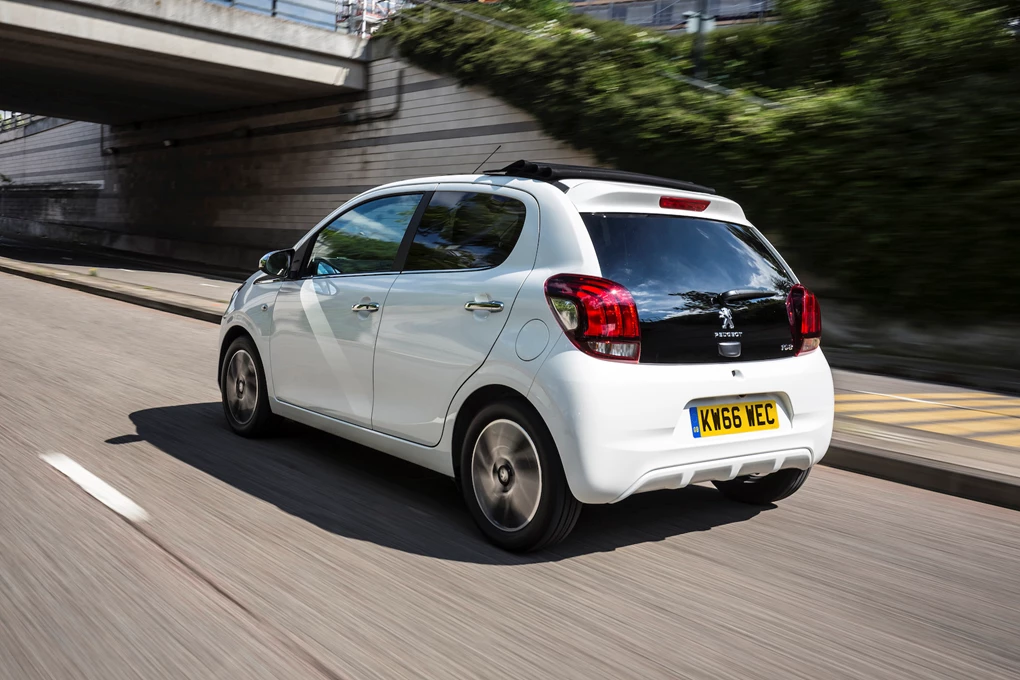 Again, is this a convertible? Well, kind of. Alongside the regular versions of the 108 city car, Peugeot offers a 'Top!' version, which features a retractable fabric roof. It means you can take advantage of the sun when it's out, and shut it out completely during the colder months.  While £1,000 more expensive than the regular car, at £14,000 it's the cheapest convertible model available, and even more appealing at the minute thanks to a huge £4,500 deposit contribution from Peugeot.
Volkswagen T-Roc Cabriolet – from £26,795
Enquire on a new VW T-Roc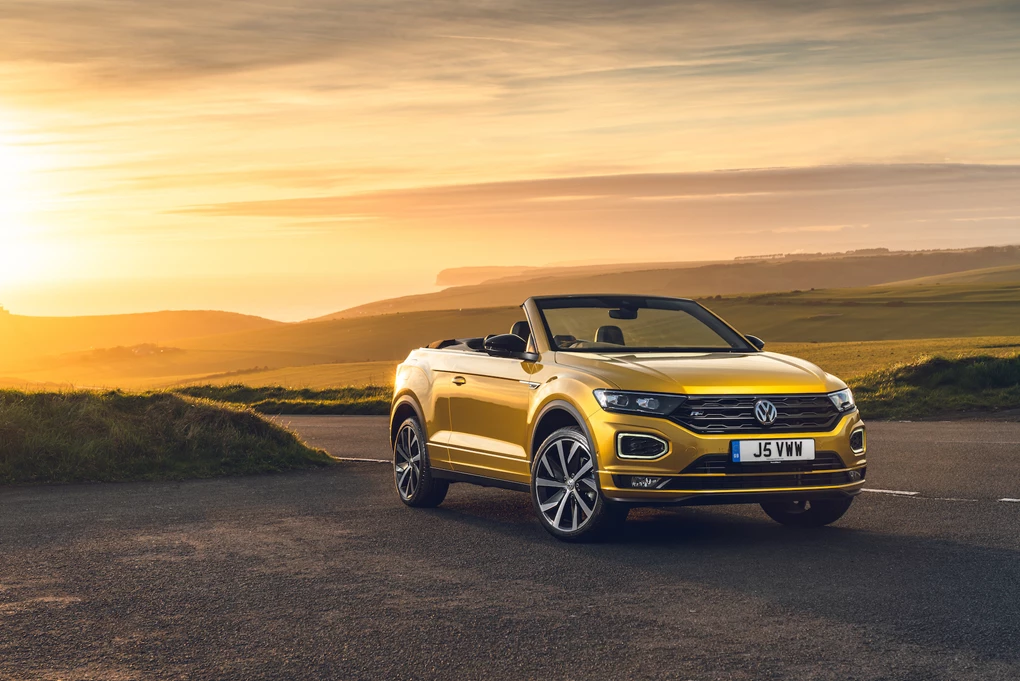 It was certainly an unexpected move when Volkswagen announced it would create a convertible version of its T-Roc crossover. It's not just the only drop-top in VW's range (this car indirectly replaces both the Golf and Beetle Cabriolets) but also the only convertible crossover available. Many will hate the idea, but if you like SUV styling, that high-driving position and also want something with a folding roof, it could be a convincing option.
Fiat 500C – from £15,420
Enquire on a new Fiat 500C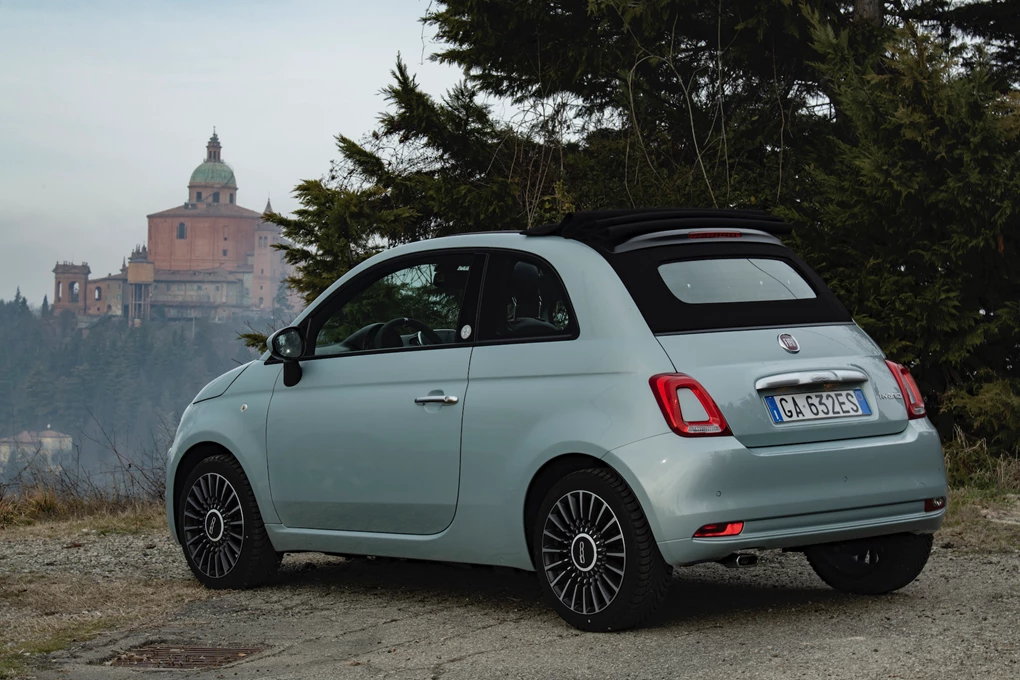 If you love the chic appeal of the Fiat 500, and want to add even more flair to the package – you should consider the convertible 'C' version. While not a full-blown cabrio as all the side pillars remain intact, it remains a good option for those who want that wind-in-your-hair feel. With prices starting from £15,420, it's certainly attractive if you're looking for a drop-top city car, while the introduction of a new Hybrid powertrain makes it more efficient than before.
Mini Convertible – from £20,630
Enquire on a new Mini Convertible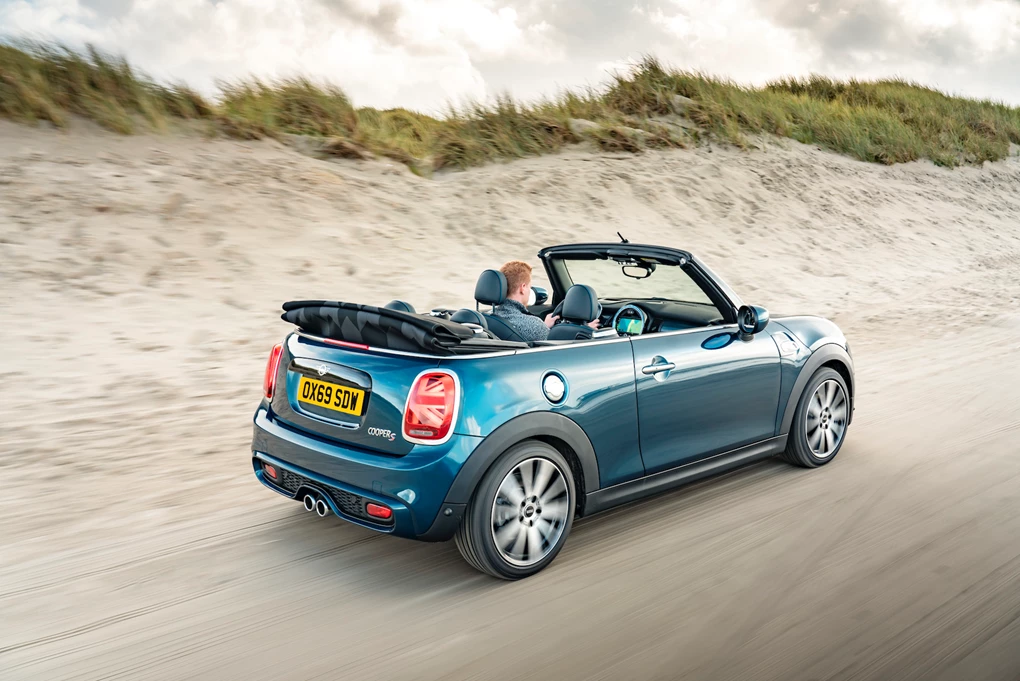 If you're after a stylish small convertible, the Mini Convertible is a great option. It's good to drive, surprisingly refined and has a high-quality interior as well. The option of sporty Cooper S and John Cooper Works models mean you can essentially have a convertible hot hatch as well.