With the UK set to ease lockdown restrictions in the coming months and temperatures due to rise, now could be a great time to dream about how you might be able to enjoy this summer. 
If rules allow, perhaps a road trip could be on the cards? Or maybe you just want to get behind the wheel of something you can enjoy, especially when temperatures hot up. If that's you, a convertible is a great option, and despite our sometimes questionable weather, the UK is one of the biggest markets for drop-tops.
So there's certainly no shortage of options to choose from, and to suit all tastes and budgets. But what drop-tops are best? Let's take a look. 
BMW Z4 – from £38,745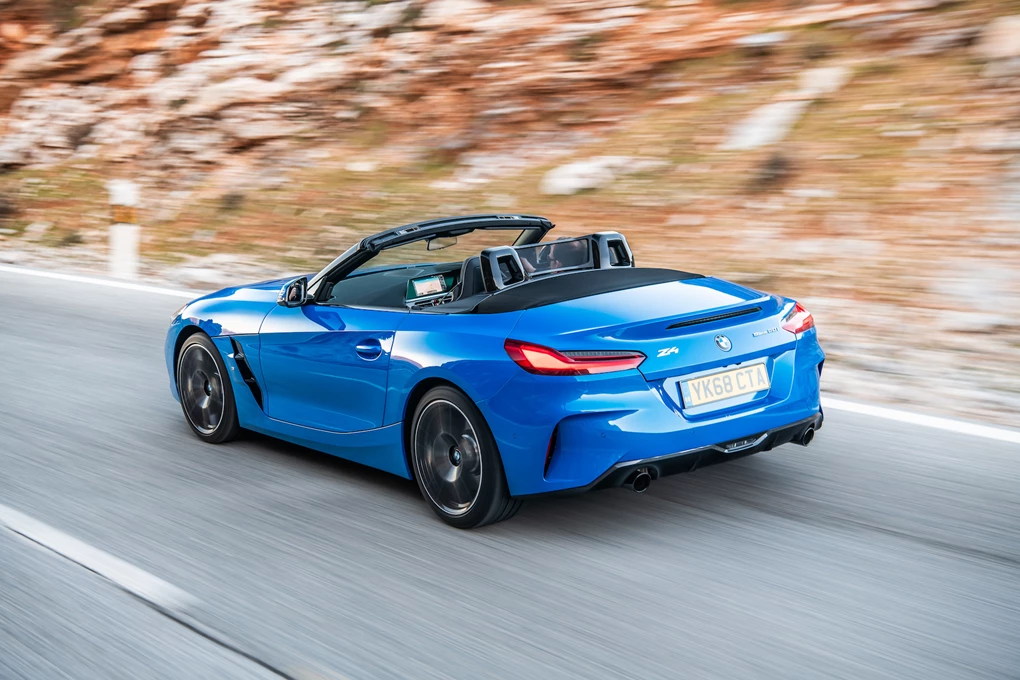 BMW has one of the widest range of convertibles of any manufacturer, but the purest drop-top of them all is the two-seat Z4 roadster. 
Bringing compact proportions, a high-quality interior and fantastic driving experience, it's a brilliant convertible that you can use and cherish throughout spring and summer.
Enquire on a new BMW Z4
Audi TT Convertible – from £38,530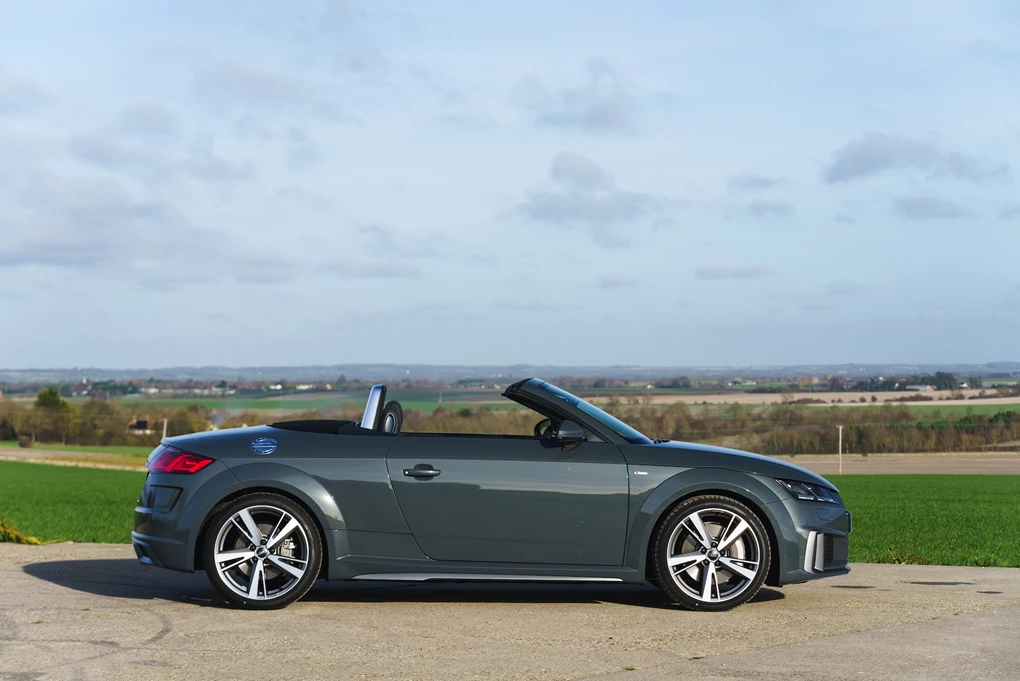 Despite the third-generation Audi TT arriving all the back in 2014, this striking sporting model remains as stylish and high-quality as ever, with the technology continuing to look fresh and modern. 
While you can choose it as a coupe, here it's the drop-top Roadster that's in the limelight. Offering a fun driving experience, but still with strong levels of comfort and refinement (smaller alloys being preferable if you put a focus on these), it's a brilliant convertible. Hotter 'S' and 'RS' models are also available if you want to take the performance a step further.
Enquire on a new Audi TT Roadster
Porsche 718 Boxster – from £46,650
Porsches are renowned for their incredible sports cars, and arguably the purest of the lot is the firm's Boxster, which is astonishingly good to drive and delivers brilliant performance, regardless of the version you go for. 
It also has one of the best images of any sports car, while the cabin has a particularly sturdy feel to it. It's so good you'll want to use the Boxster all year round, rather than saving just for the summer. 
Enquire on a new Porsche Boxster
Fiat 500C – from £15,920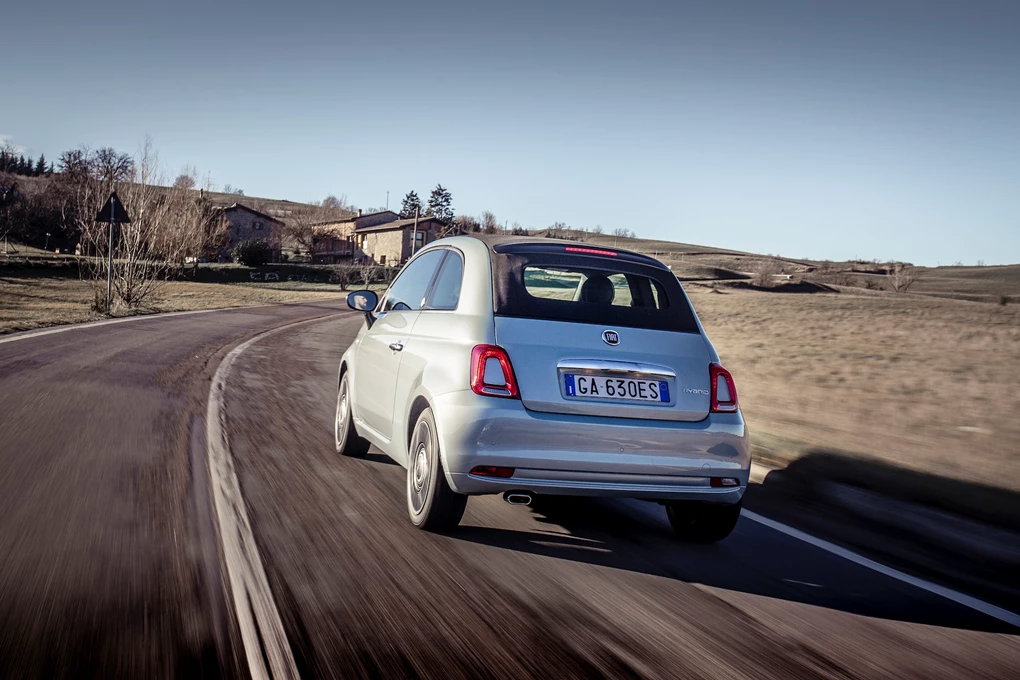 While convertibles are often about sportiness, that doesn't always have to be the case – as Fiat's 500C convertible proves. Based on the loveable 500 city car, the 'C' model gets an electric folding fabric roof that enables you to enjoy the warm weather.
Sure, this Fiat might not offer much in the way of performance (though an Abarth model can remedy that), but it still looks the part and with starting prices from £15,920, also offers fantastic value for money.
Enquire on a new Fiat 500C
Bentley Continental GT Convertible – from £175,980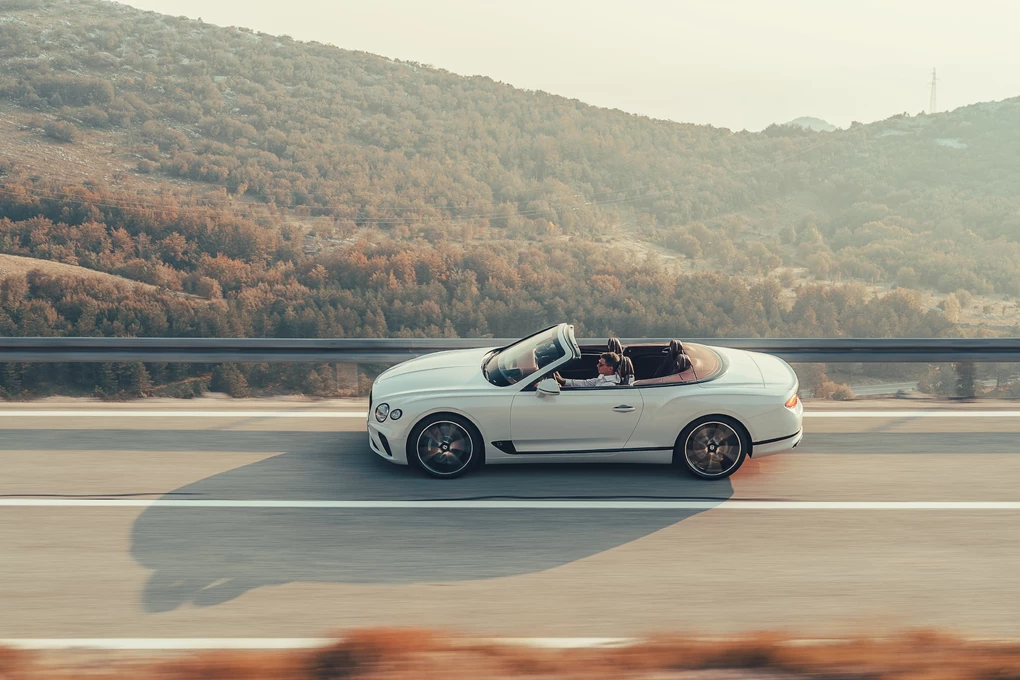 But what about value and affordability don't matter? Well, if you're fortunate enough for that to be you, you shouldn't look past Bentley's astonishing Continental GT Convertible.
Offering one of the most luxurious drop-top experiences you'll ever find, along with superb performance and an impressive array of technology, this Bentley is unrivalled in this high-end sector of the market.
Enquire on a new car
Volkswagen T-Roc Cabriolet – from £27,410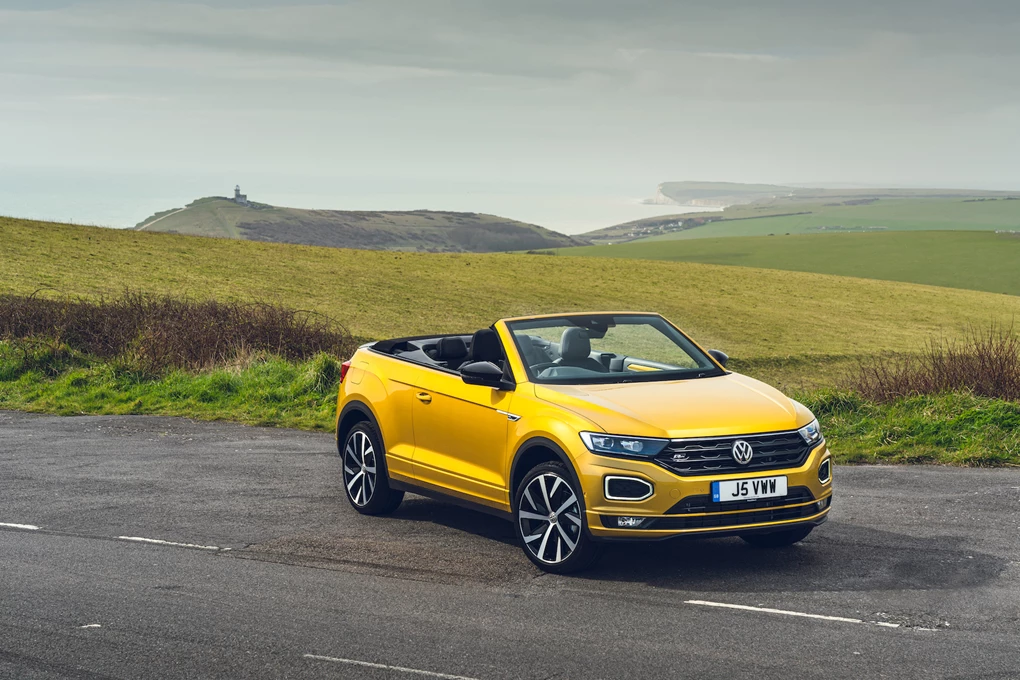 The convertible market is broader than it's ever been, and it's why you can now choose a crossover drop-top with the Volkswagen T-Roc Cabriolet. In fact, it's the only convertible this manufacturer sells. 
Based on the popular T-Roc crossover, this is actually one of the roomiest rag-top models around, with seating for four adults in relative comfort. Like the Fiat, it's not about performance, but is a stylish and appealing way to enjoy the warmer months.
Enquire on a new Toyota T-Roc Cabriolet
Jeep Wrangler – from £48,850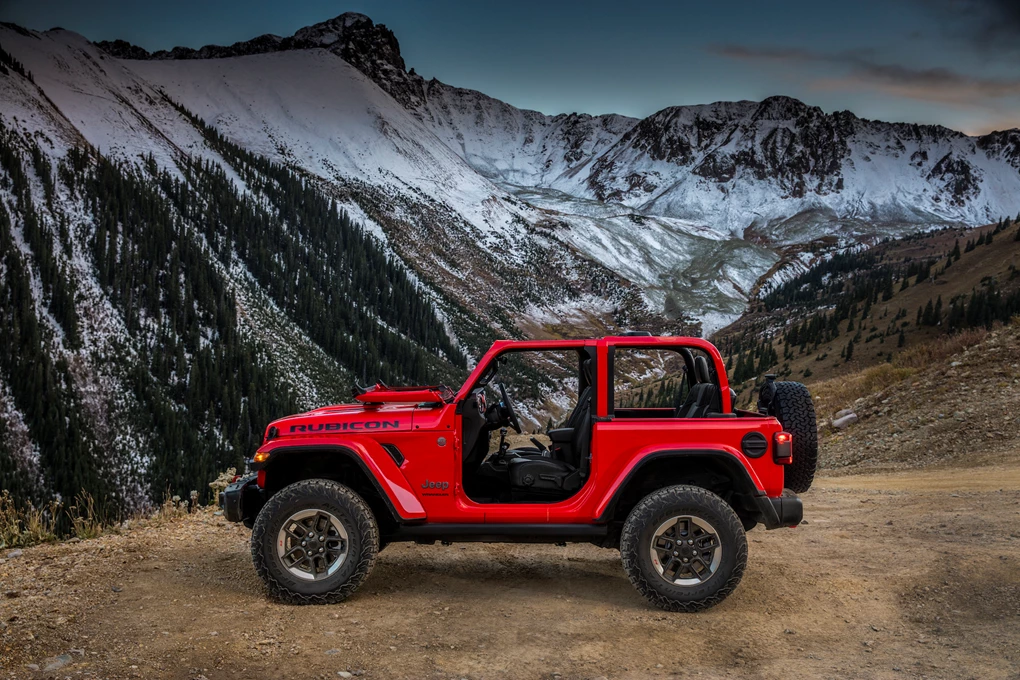 If you want to be pedantic, the Wrangler isn't strictly a convertible, but it does have the potential to drop its roof, with Jeep offering removable panels and even an electrically reclining fabric roof as an optional extra. 
If you want a 'convertible' to explore away from the tarmac, the Wrangler is truly unrivalled with its remarkable off-road capability. New models actually come rather well-equipped, too, and keep the chunky styling that Jeeps are renowned for.
Enquire on a new Jeep Wrangler
Mazda MX-5 – from £24,050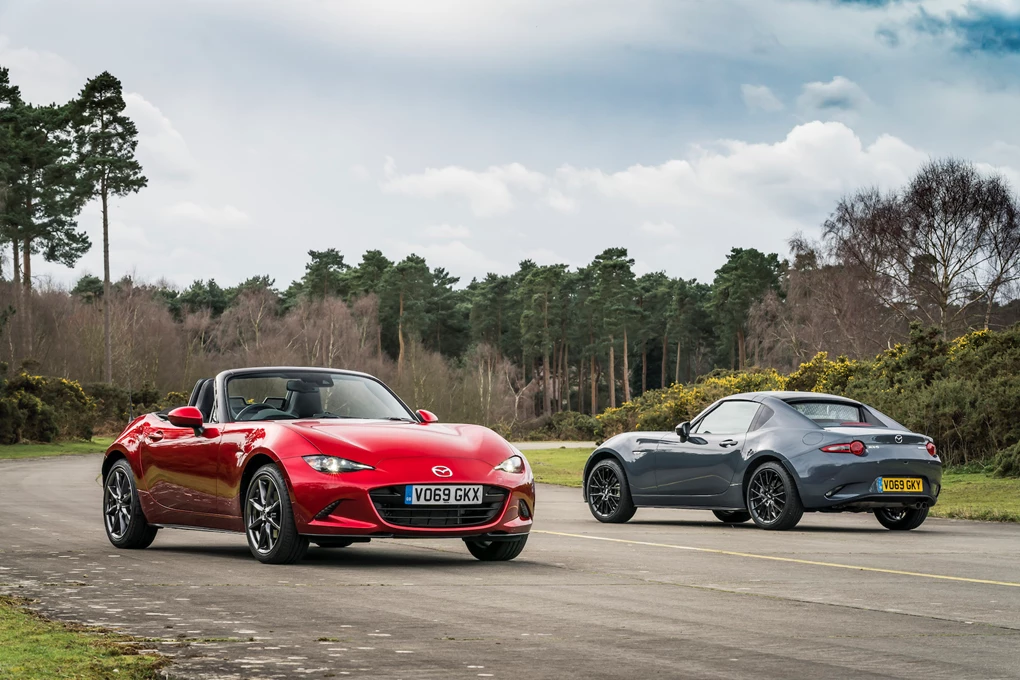 There's a good reason why the Mazda MX-5 is the best-selling car in its class, and that's because it's a sheer joy to drive, being pure and fun, and offering accessible performance that can be used and enjoyed without fear of losing your licence. 
But it also won't break the bank, neither to buy or own, and it should prove to be very reliable, too. Providing you don't need that much space (the cabin is quite cramped and the boot is tiny), it's one of the best convertibles you could possibly choose.
Enquire on a new Mazda MX-5
Mercedes E-Class Cabriolet – from £50,015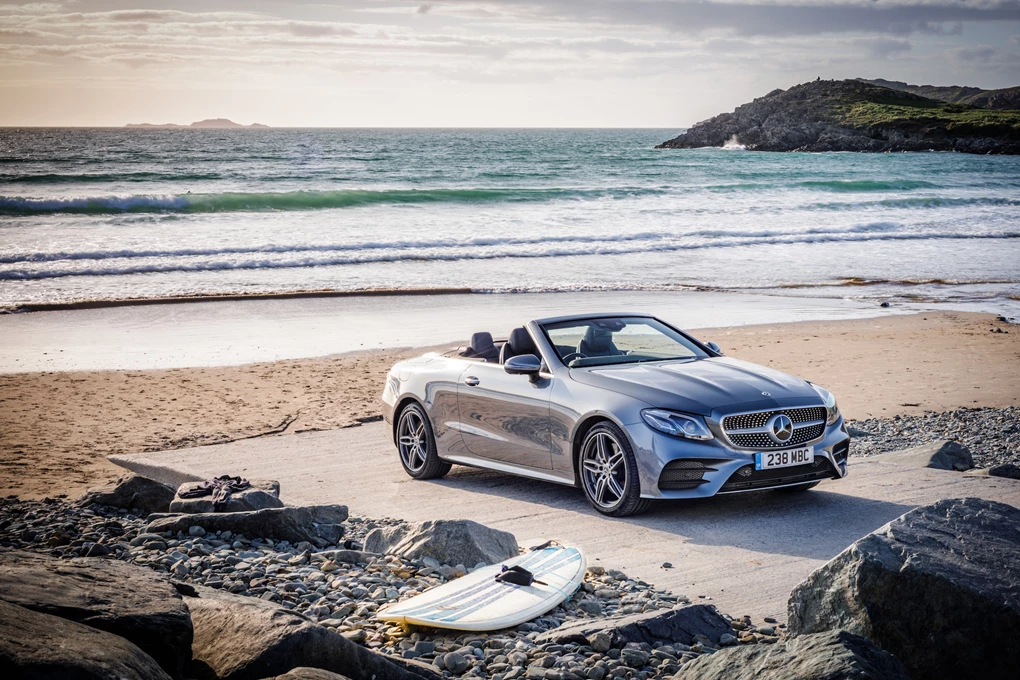 Mercedes is another firm renowned for its cabriolets, and if you want a mix of sportiness, luxury and refinement without costing a silly amount of money, the model to go for is the E-Class Cabriolet. 
It would also be a model that would be very easy to live with as well, not least because of its big boot and seating for four adults.
Enquire on a new Mercedes E-Class Cabriolet
Mini Convertible – from £21,500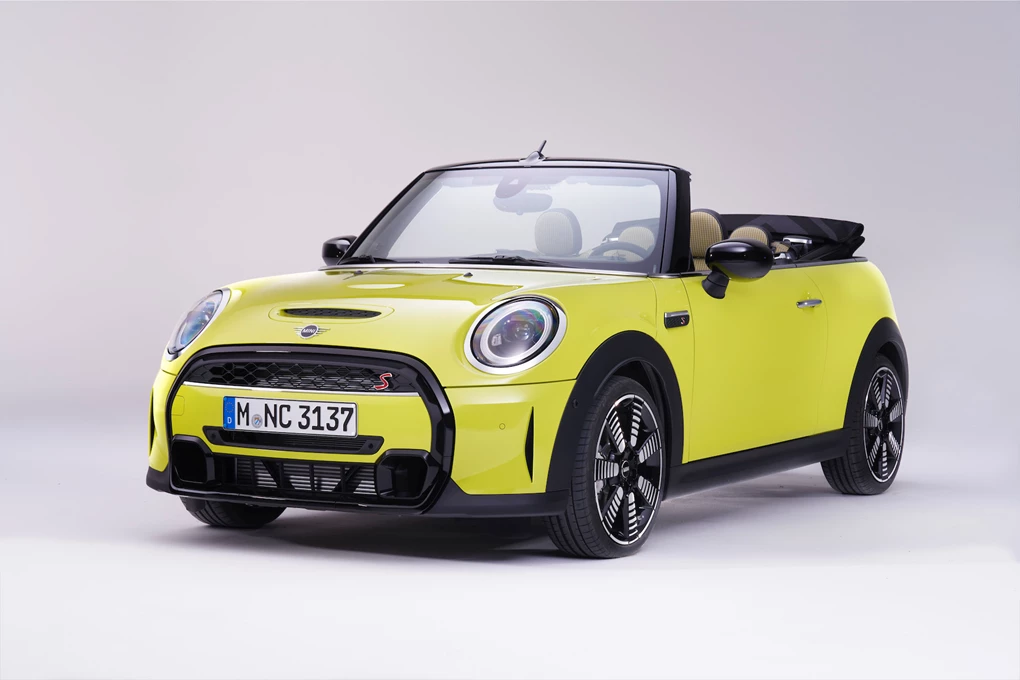 Mini also loves a drop-top, and its Convertible is one of the most popular models around, not least here in the UK where it's produced. With an affordable starting price and a bunch of personalisation options, it's not a surprise many buyers opt for it. 
There's also some superb petrol engines on offer, not least the flagship John Cooper Works model, which delivers 228bhp from its turbocharged 2.0-litre engine and allows for some impressive performance.
Enquire on a new Mini Convertible