The number of electric cars on the market continues to grow at a rapid rate, with most mainstream firms now having a battery-powered model in their range. 
And still one of the most appealing segments for EVs is the city car market, especially as range and charging infrastructure are lesser worries in urban areas, while these models' zero 'tailpipe' emissions is another big bonus. 
So if you're looking at a new electric city car, here are the models you should consider. 
Fiat 500 – from £20,495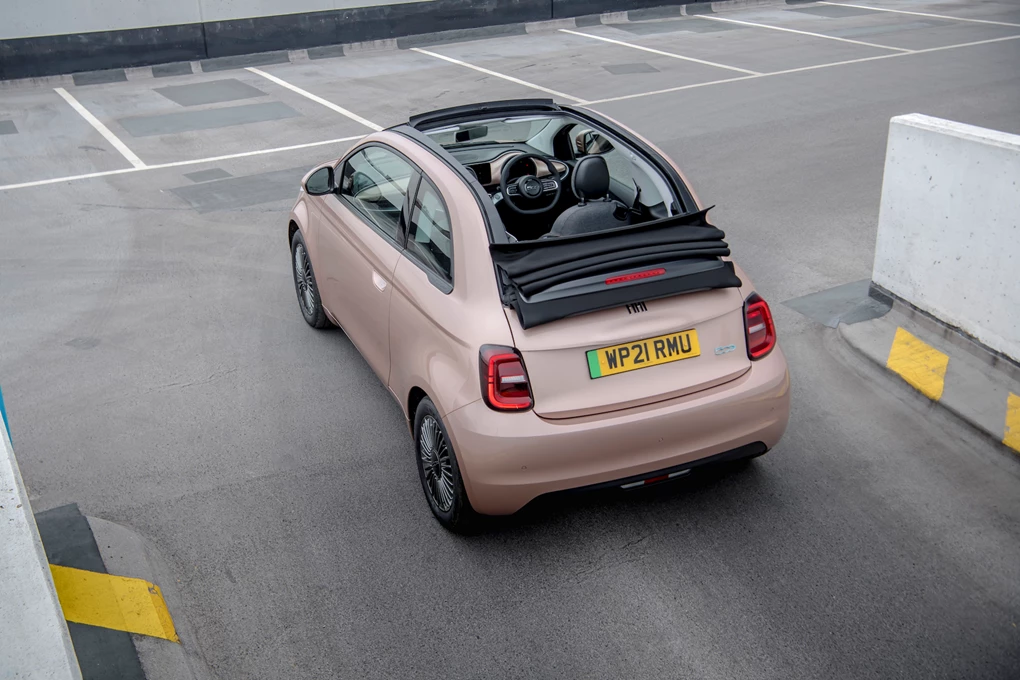 Fiat is a key player in the city market, with its 500 and Panda accounting for almost one-in-three city cars sold in the UK. But for 2021, there is the option of a new electric 500, that sits on completely different underpinnings to the petrol car, getting a range of new technology that has never been seen on a Fiat before. 
There's the choice of a 24kWh or 40kWh battery pack, which deliver a range of 118 miles and 199 miles respectively, while a starting price of £20,495 (including the plug-in car grant - as will all prices mentioned here) makes it one of the most affordable new EVs. 
Enquire on a new Fiat 500
BMW i3 – from £31,305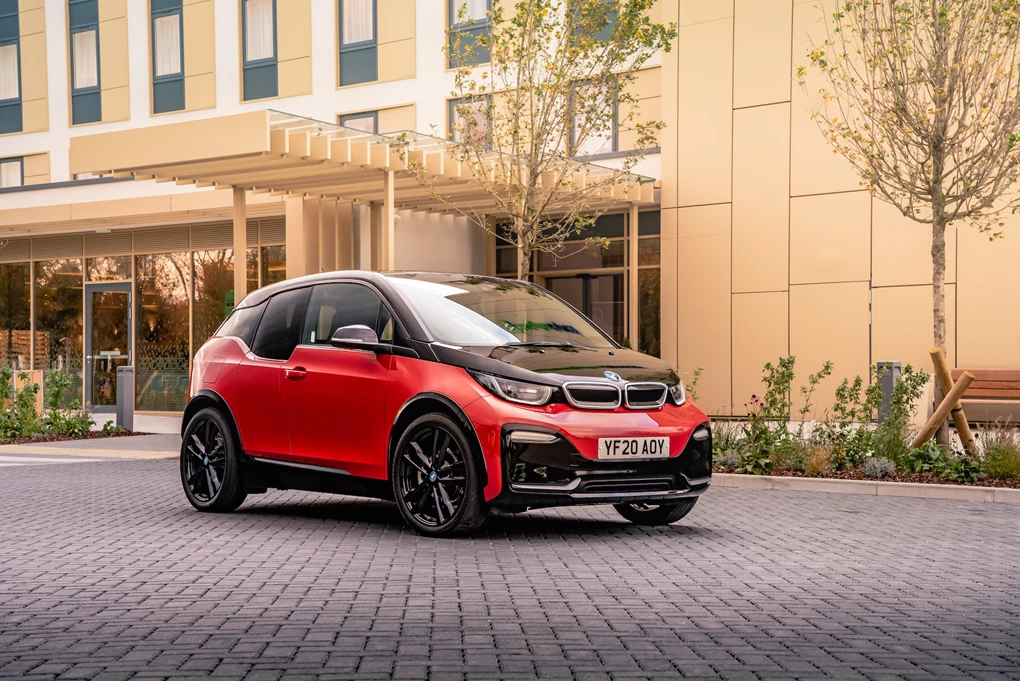 BMW's i3 might now be one of the oldest EVs on the market (in terms of age), but it's more than able to hold its own next to far more modern rivals. That's thanks to its bold styling, funky interior made from a range of sustainable materials and  fun driving experience. 
While being slightly larger than a conventional city car, it's still an ideal option around town, while a 190-mile range gives it the flexibility to travel further afield. 
Enquire on a new BMW i3
Honda e – from £28,125
Honda's first electric car is certainly not a model that follows the crowd, with the e truly looking like no other car on the market today, both inside and out. 
The exterior takes retro inspiration, meanwhile the cabin is as tech-advanced as they come, featuring five digital displays across the full width of its dashboard, while featuring technology (including cameras for door mirrors) that feels like it should be on a concept car rather than one you can buy in a showroom. While its 137-mile electric range isn't the longest, it should be plentiful for city drivers.
Enquire on a new Honda e
Peugeot e-208 – from £27,225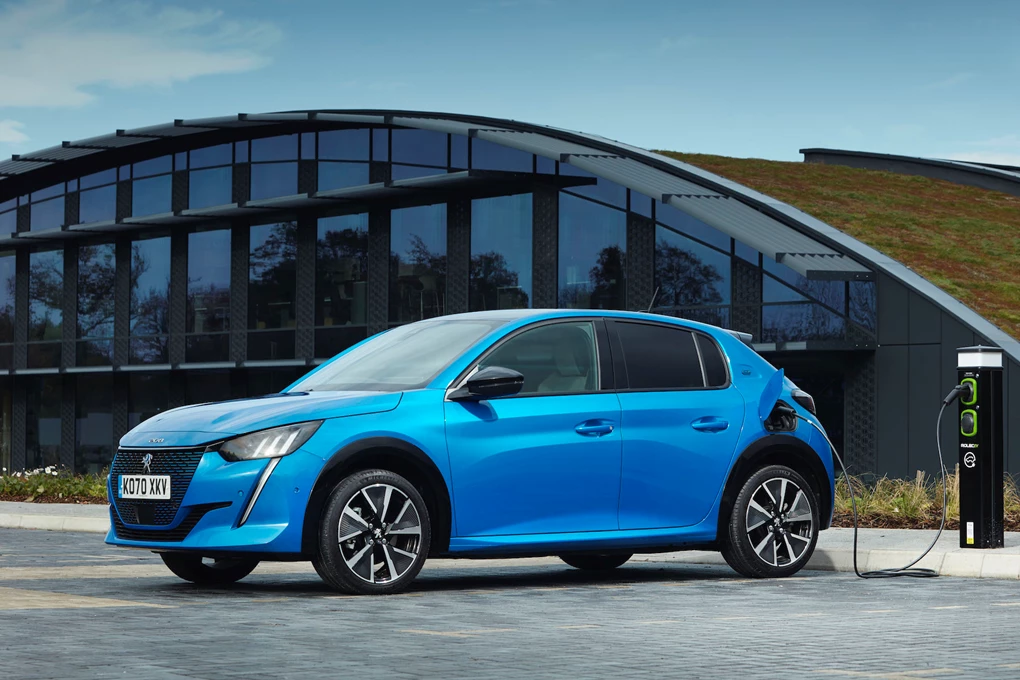 Peugeot's electrified offensive is now in full swing, and though the e-208 might be its most affordable EV, it's still an impressive choice. With a radical design that makes it stand out from the crowd and an upmarket interior, it's one of the French firm's best cars in recent years. 
Small dimensions still make it a good fit around towns and cities, too, while a good 217-mile electric range and 100kW rapid charging capability still make it an impressive choice if you need to do the occasional longer trip. 
Enquire on a new Peugeot e-208
Mini Electric – from £26,000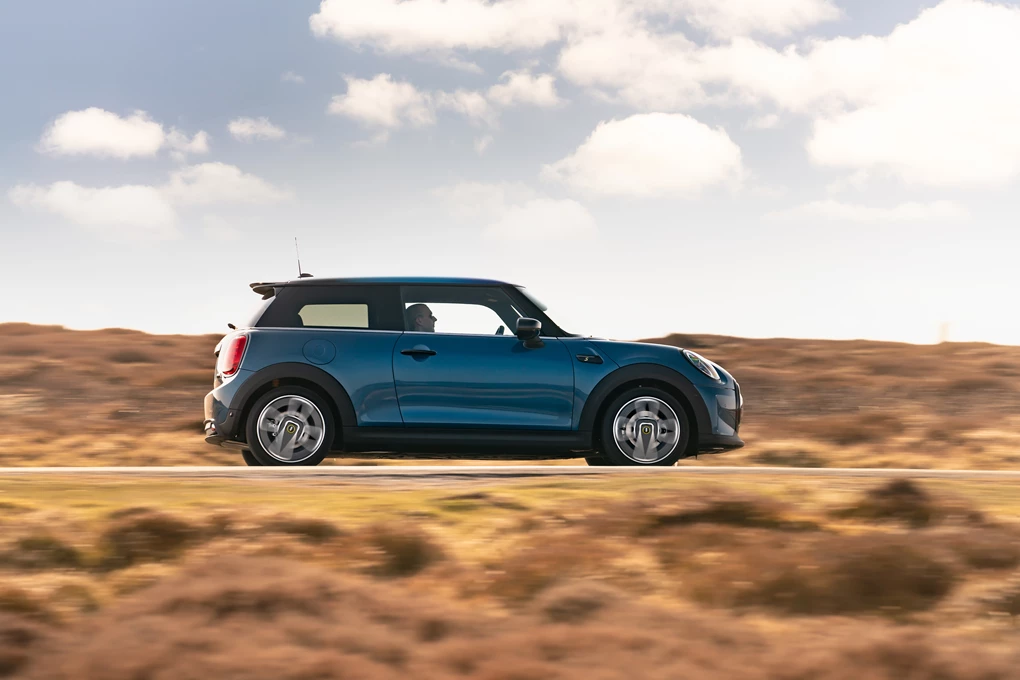 The regular Mini Hatch is already the perfect city car, with its stylish design, small size and zippy drive making it a great fit, so it's no surprise that the Electric version feels perfectly suited to urban life, too. 
Retaining all the same charm as the standard petrol car – it's actually quite hard to tell it apart from the EV when it comes to styling – a powerful electric motor and fun handling make the Electric a fantastic choice. Again, its 145-mile range isn't the longest, but will likely suit most city drivers.
Enquire on a new MINI Electric
Seat Mii Electric – from £20,300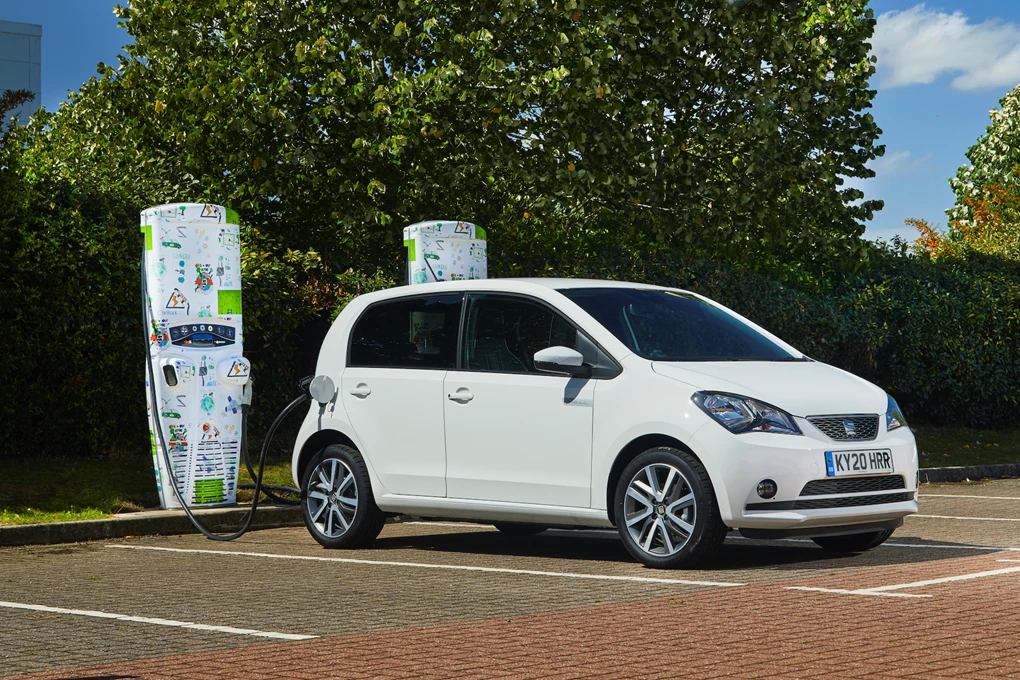 Seat's petrol Mii might have arrived more than a decade ago, but today this Spanish firm's baby city car is now only available as an EV. With its dinky size, surprisingly generous standard kit list (even heated seats are included) and low starting price of just £20,300, it's a great EV for those that don't have a huge amount of money to spend. 
Yet, despite its dinky size, Seat has still managed to pack a 36kWh battery pack into it that enables a good 160-mile electric range.
Enquire on a new Seat Mii Electric
Renault Zoe – from £27,595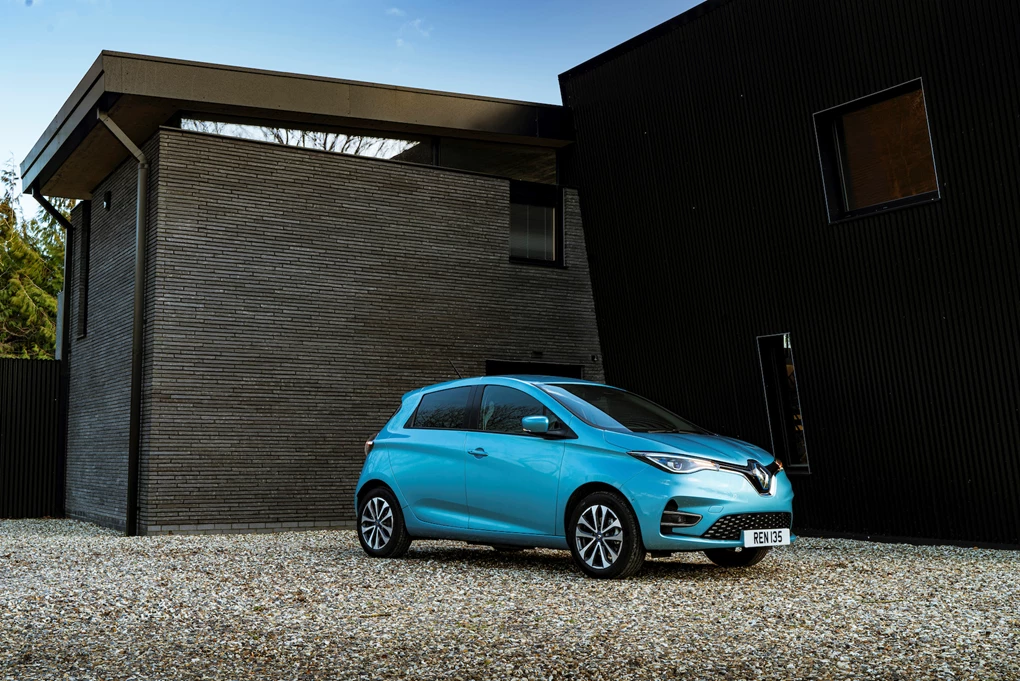 Renault is a firm that has been producing electric cars more than most, and it means it's now right at the forefront of EVs. Its Zoe is one of the most credible, too, combining a long 245-mile range with a roomy interior and good driving experience to make it a great all-round package. 
The latest model also gets a more stylish makeover, while a new interior sees a welcome uplift in interior quality and technology.
Enquire on a new Renault Zoe
Volkswagen e-Up! – from £21,055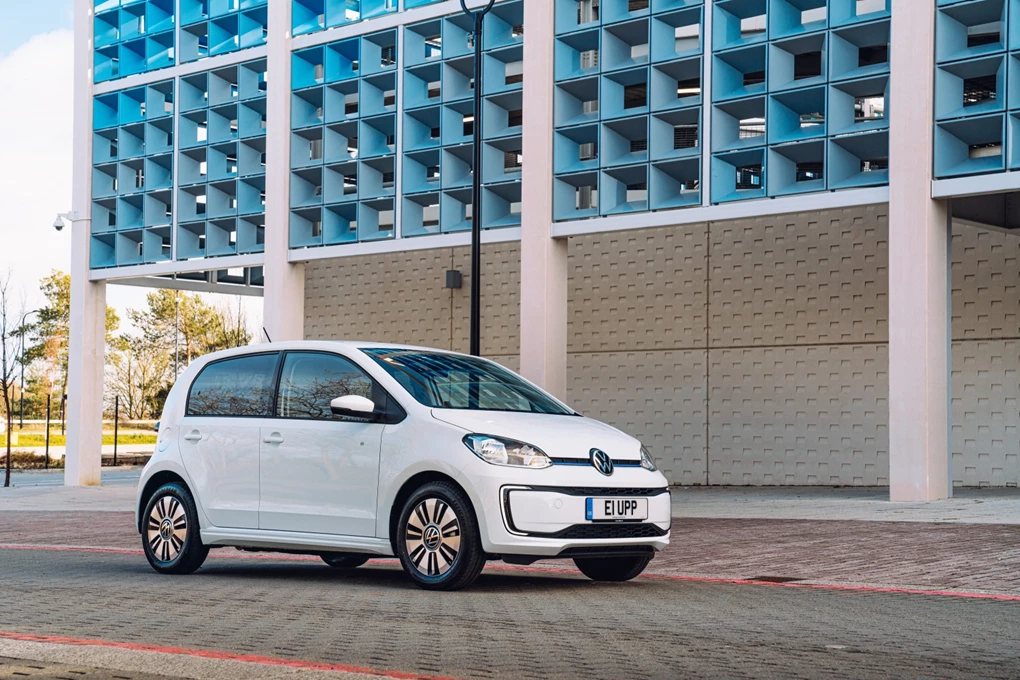 Let's begin by saying the Volkswagen e-Up! is more or less the same as the Seat Mii Electric, with the two cars being based on the same underpinnings and rolling off the same production line. 
That's no bad thing as – like the Seat – it's an EV that you get a lot for your money with, while its 160-mile range is still impressive for such a tiny car. All e-Up! models also come with a more practical five-door layout, while being roomier than you'd expect a car of this size to be.
Enquire on a new Volkswagen e-Up!
Vauxhall Corsa-e – from £27,140
It's a sign that EVs are truly entering the mainstream when a best-selling car like the Vauxhall Corsa is available with an electric powertrain. This latest hatchback is also more stylish than ever and has a far better interior too. 
With Vauxhall being a sibling brand to Peugeot, the Corsa-e also shares the same powertrain as the e-208, delivering decent performance and a 209-mile electric range. The ability to charge at 100kW also means its battery can be topped to 80 per cent in just 30 minutes.
Enquire on a new Vauxhall Corsa-e
Mazda MX-30 – from £26,045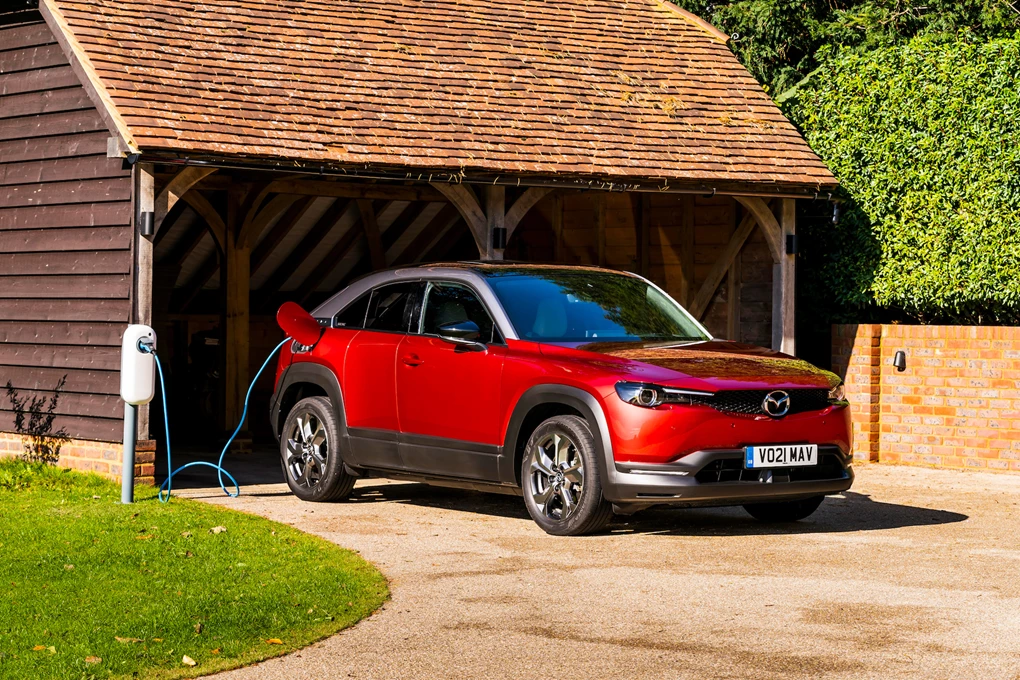 With its SUV-like bodystyling, you might not think the MX-30 is much of a city car, but with relatively compact dimensions, it could be an ideal option if you're wanting something a little different from the traditional hatchback bodystyle. With a range of funky touches – including rear-opening back doors and an interior made in part from cork – it's certainly different, too. 
There is a caveat, though, and that's the MX-30's range, which is a somewhat disappointing 124 miles. However, if you spend most of your time in the city, it will likely prove plenty for day-to-day driving. 
Enquire on a new Mazda MX-30