While crossovers and SUVs have risen in popularity hugely in recent years – and often being bought as family cars – you should not discount a regular family hatchback.
These models still prove particularly popular – the Volkswagen Golf and Ford Focus especially, as these are two of the UK's best-selling cars – and are usually almost as roomy as crossovers, which tend to be far more expensive.
There are plenty to choose from, but here we've rounded up 10 of the best…
Ford Focus – from £20,690
For years the Ford Focus has been an enormously popular hatchback, and it's only kept getting better in recent years. The new model remains great fun to drive, but also looks more stylish than ever, and is very well-equipped – coming with an eight-inch touchscreen and cruise control as standard.
There are a host of versions to choose from as well – including everything from bargain Zetec versions through to rugged Active models and the ST hot hatch. A 375-litre boot isn't the largest in this class, but should prove to offer plenty of room, while there's a generous amount of space in the rear.
Skoda Scala – from £17,265
While the Octavia might be Skoda's go-to choice if you're looking for a family car, it's a bit too big to recommend as a smaller family hatchback. But thankfully Skoda also sells the Scala hatchback – a model that offers superb value for money, with prices starting from just £17,265.
It's not the most exciting family hatchback on sale, but is really well-equipped – coming with LED headlights, 16-inch alloys and a 6.5-inch touchscreen as standard. A 467-litre boot also makes it much more spacious than plenty of cars in this class.
BMW 1 Series – from £25,005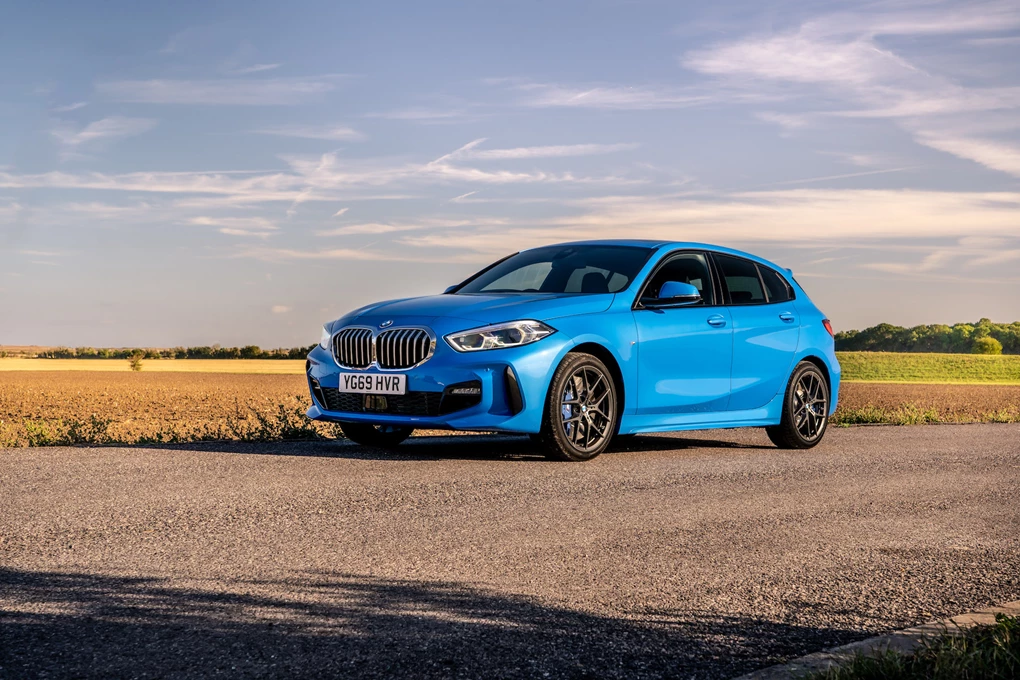 Just because you're looking for a family hatchback, it doesn't mean you can't treat yourself to something a bit more upmarket. And if you're looking for a premium family hatchback, a model you need to consider is the BMW 1 Series.
This latest car, which went on sale in 2019, is far more spacious than its predecessor, and while no longer rear-wheel-drive – this new front-driven 1 Series still remains the benchmark in the hatchback class for driving pleasure.
Volkswagen Golf – from £23,300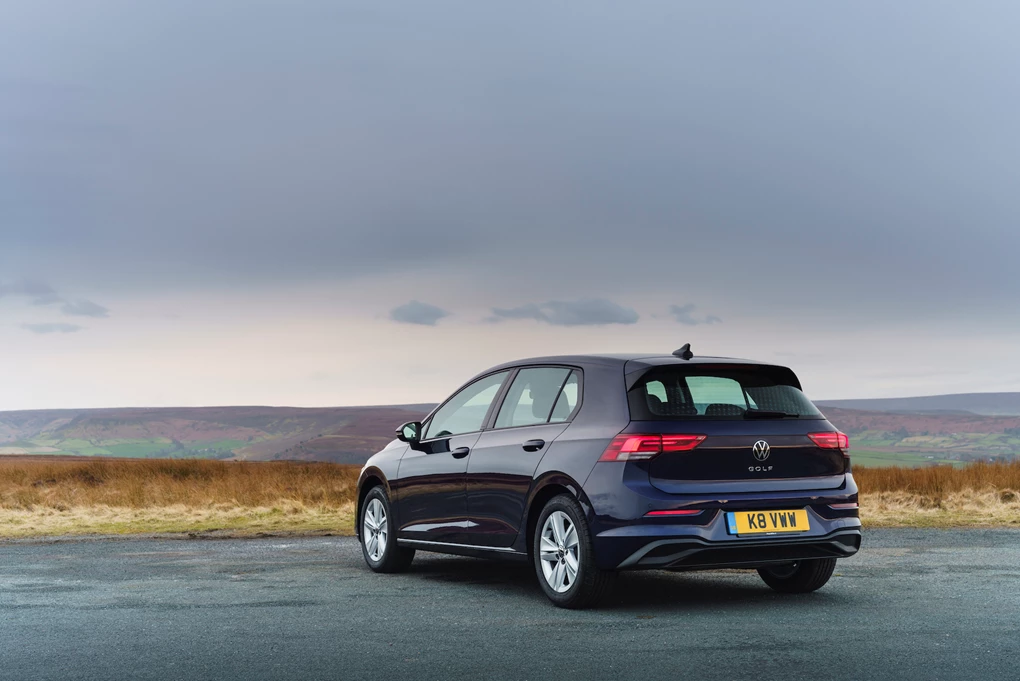 Eight generations on, the Volkswagen Golf still remains one of the must-have family hatchbacks, and it's one buyers clearly love, because it was the UK's second most popular new car in 2019. And for 2020, there is the new 'Golf 8'.
While not looking too much different from its predecessor, this Golf features a new cabin that makes it one of the most modern and up-to-date hatchbacks in its class – all Golfs coming as standard with a large touchscreen and digital dials as standard. But it still remains a great family car, coming with loads of safety kit as standard, along with a roomy interior. 
Nissan Leaf – from £26,845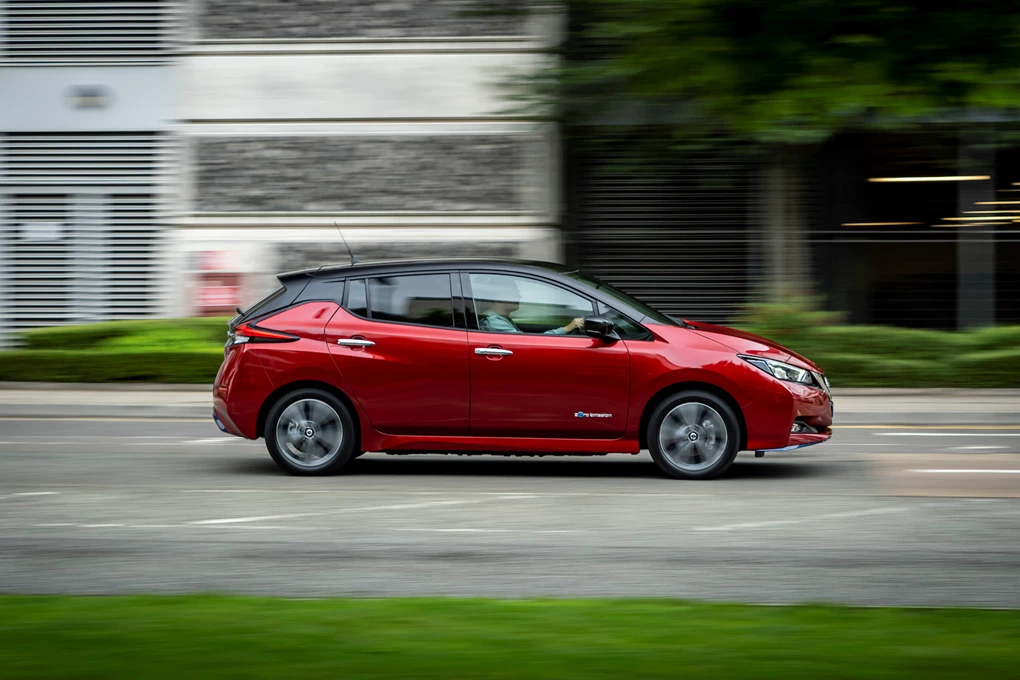 If you're thinking of getting a new family hatchback, it's probably a petrol or diesel that you're considering, but what about something electric? If you're keen to cut down on your running costs and reduce your carbon footprint, it's worth looking at an EV, with the Nissan Leaf being one of the best.
Produced in Sunderland, the Leaf is available in two battery packs – one offering a range of 168 miles and the other 239 miles – and could suit you, even if you cover a lot of miles each day. With prices starting from £26,845, it's very well-priced for an EV, and is one of the roomiest hatchbacks around – its cabin being able to seat five adults, while having a large 435-litre boot.
Seat Leon – from £19,855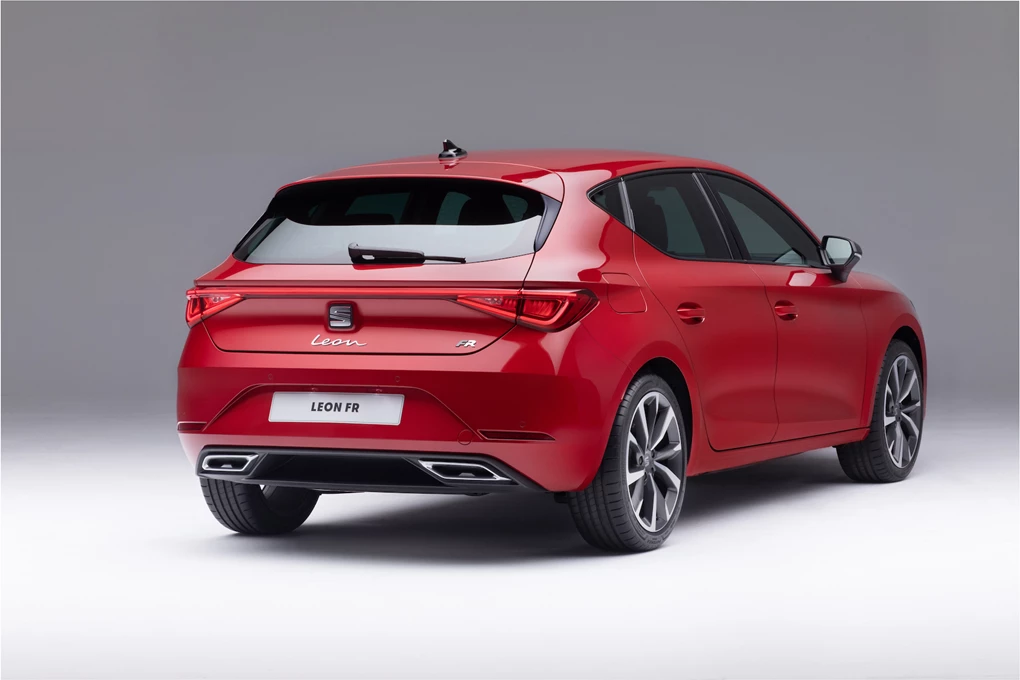 Another new family hatchback for 2020 is the new Seat Leon, which is now in its fourth generation. It shares plenty in common with the latest Volkswagen Golf, but the Seat is arguably better-looking and is also a bit sharper to drive as well.
With prices starting from £19,855, it also undercuts the Golf by several thousand pounds, though isn't quite so well-equipped as standard. The Leon will also be available with efficient new mild-hybrid powertrains, while PHEV models will be available later in 2020. Its 380-litre boot is exactly the same as the Golf's too, while more legroom on this new model makes it really quite roomy for a compact hatchback.
Mercedes A-Class – from £23,755
Another car for those wanting something a bit more premium from their family hatchback, the Mercedes A-Class is a great choice, and is now a hugely popular car in the UK. It's the interior of this model that impresses the most – thanks to a twin large touchscreen and digital cockpit system that gives a really modern and techy feel to the cabin. The superb quality gives the A-Class one of the best interiors in the business.
It's not the largest car in this class, though a 370-litre boot still makes it a useful small family car. There's also a superb range of engine options – from affordable A180 petrol models, through to the A250e plug-in hybrid that can travel a class-leading 44 miles on electricity, and the 415bhp A45S hot hatch.
Fiat Tipo – from £15,550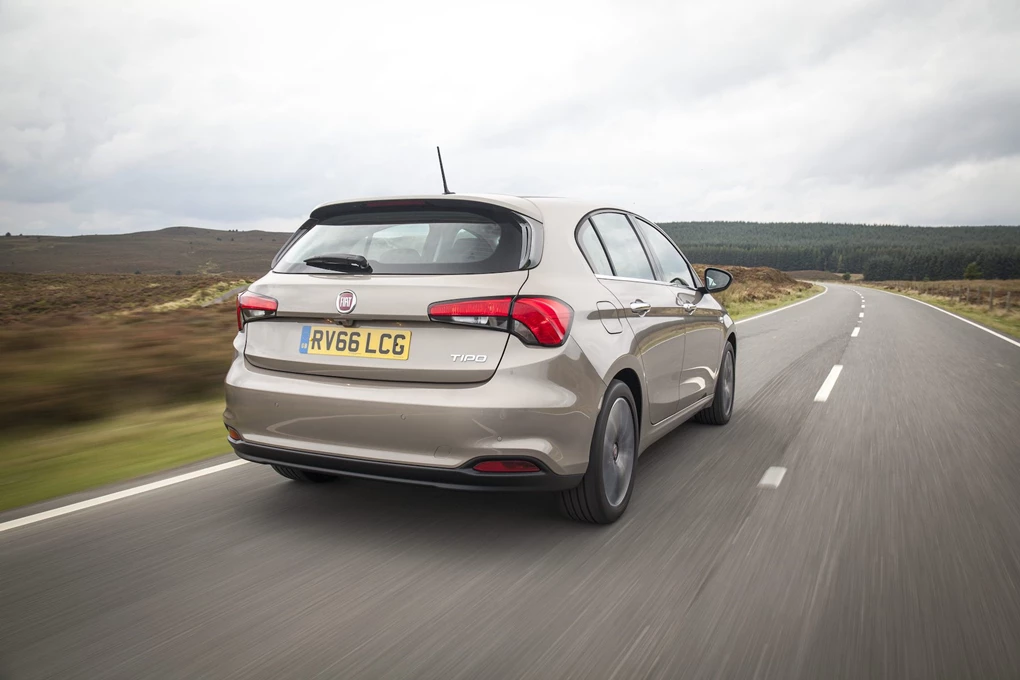 At the opposite end of the spectrum, if you're not so fussed about badge quality, but just want something impressively spacious and roomy, a model you need to consider is the Fiat Tipo. With prices starting from just £15,550 for the five-door hatch, it's the most affordable family hatchback around, yet still comes equipped with autonomous emergency braking, cruise control and Bluetooth.
Another key bonus of the Tipo is its huge boot, with its 440-litre boot having a lot more room than plenty of its much more expensive rivals, while there's plenty of space for both adults and children to sit in the rear.
Audi A3 Sportback – from £22,410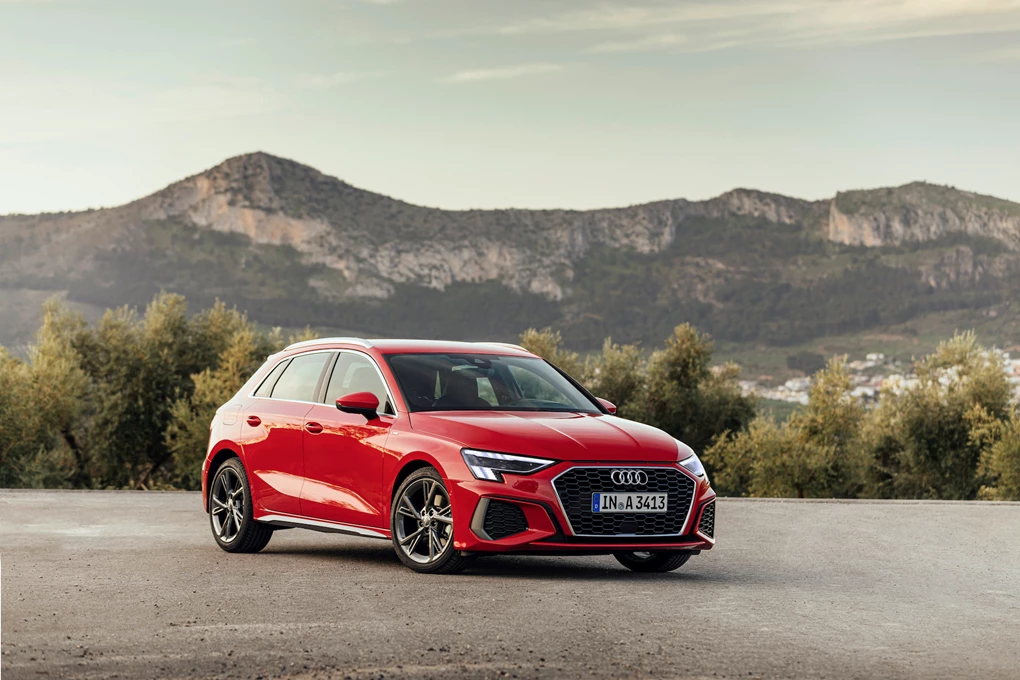 In a similar vein to the latest Volkswagen Golf and Seat Leon, Audi's new fourth-generation A3 is now available in 2020. It's a model that oozes brand appeal and looks stunning with its intricate 'SingleFrame' grille. Just like the Golf, its cabin is filled with screens and technology, though the A3 has a higher-quality feel – just as you would expect from an Audi.
The new A3 hatchback is now just available as a five-door, too, while it's more involving to drive than before as well, though it still offers one of the most comfortable and refined driving experiences in its segment.
Honda Civic – from £19,870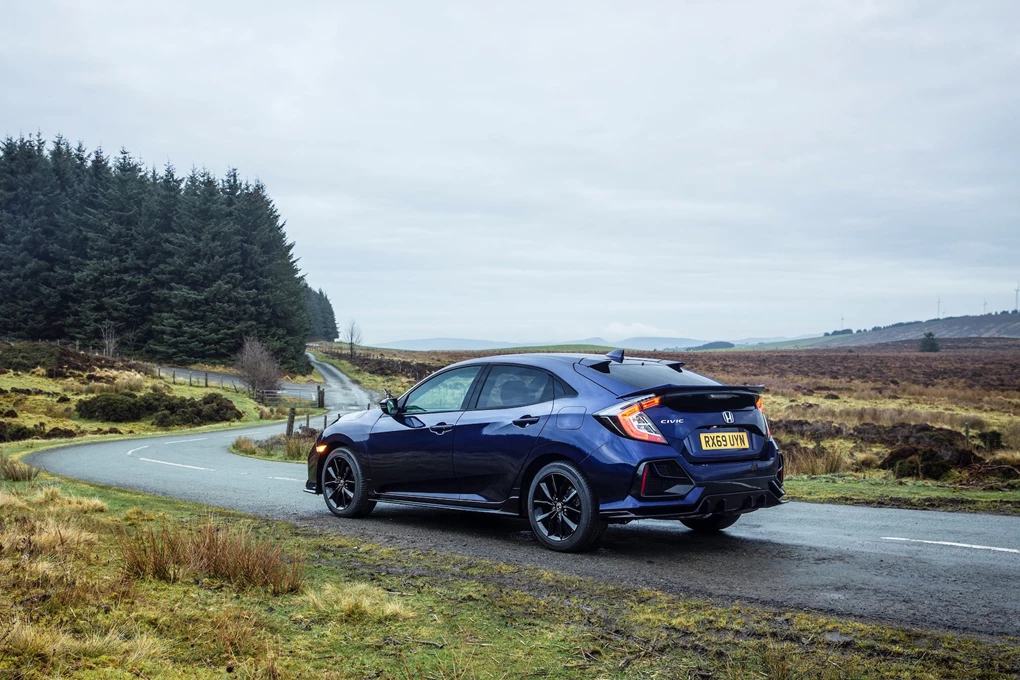 If you're looking for a particularly roomy family hatchback, the Honda Civic is a model that you really need to consider. Thanks to its more saloon-like shape, the Civic's boot measures 478 litres – making it one of the largest hatchbacks in its class. It also features a built-in sliding parcel shelf, which saves having to remove a bulky shelf if you need that extra space or are folding the rear seats down.
But it's not just space that the Civic excels at, as its also great to drive and has cool and futuristic styling that just makes other cars in this class look a bit dull. With prices starting from £19,870 it also represents good value for money as well.