10. Toyota Prius
The Toyota Prius is one of the most notable hybrids on British roads, as it was arguably the car that was at the forefront of electrification. The Prius is one of the cleanest eco-friendly hybrids money can buy. With the option of traditional hybrid or plug-in hybrid powertrains, you really can't go wrong with the Prius.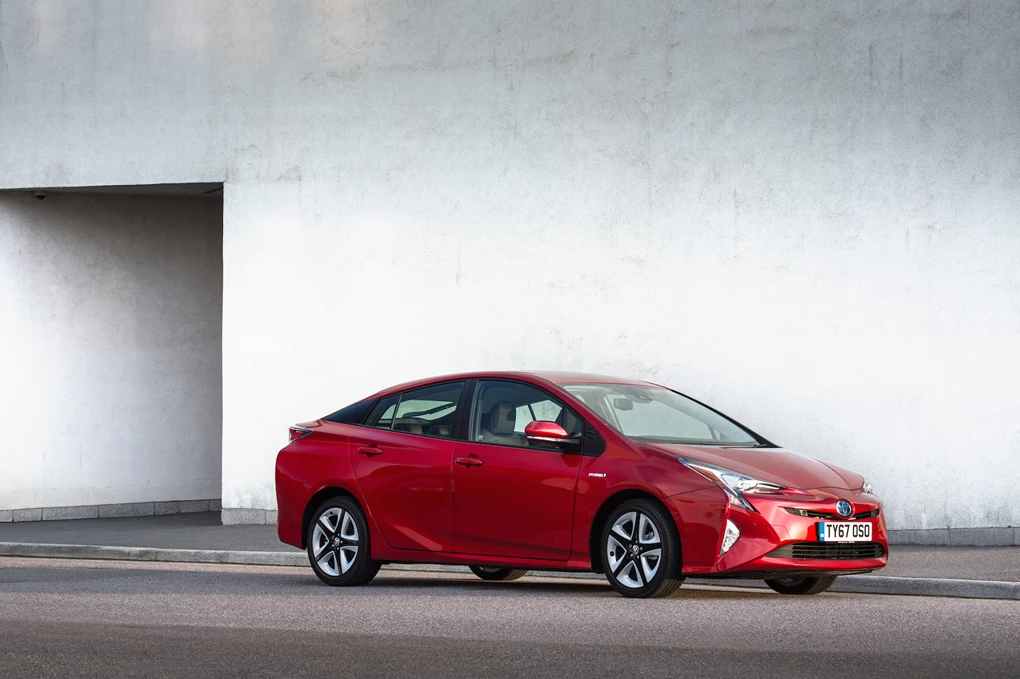 Find local Prius prices
9. Hyundai Ioniq
A key rival to the Toyota Prius is the Hyundai Ioniq. You get a generous amount of standard kit with the Ioniq, including Bluetooth, DAB radio and automatic emergency city braking - and that's on the basic trim. It's also known to be reliable and safe, with a five star Euro NCAP rating. As with the Prius, you can get the Ioniq as a conventional hybrid, as well as a plug-in model. It's also available as a 100 per cent electric model, too.
Find local Ioniq prices
8. Kia Niro
The Niro is a small hybrid crossover from Kia, and is available as a 'normal' hybrid, as a plug-in and also soon as a fully electric model. It's a fantastic all-rounder, offering low running costs, excellent interior space and luggage room and also at an attractive and affordable price tag.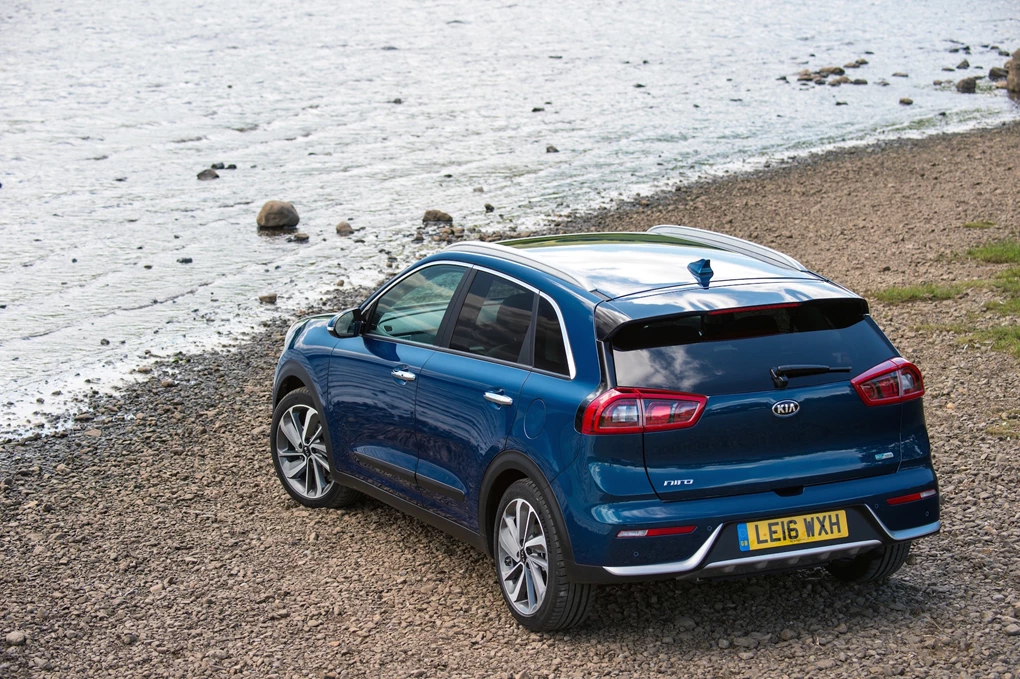 Find local Niro prices
7. Mitsubishi Outlander PHEV
The Outlander PHEV has been an enormous success for Mitsubishi, and is in fact the UK's best-selling plug-in hybrid vehicle by some margin.
It's been a huge hit with business users thanks to its impressive claimed 139mpg figure, and electric range of 28 miles, as well as its fast charging times. A facelifted model has only just reached showrooms, and boasts a revised look and improved performance thanks to a new 2.4-litre petrol engine, which makes the Outlander plug-in more compelling than ever.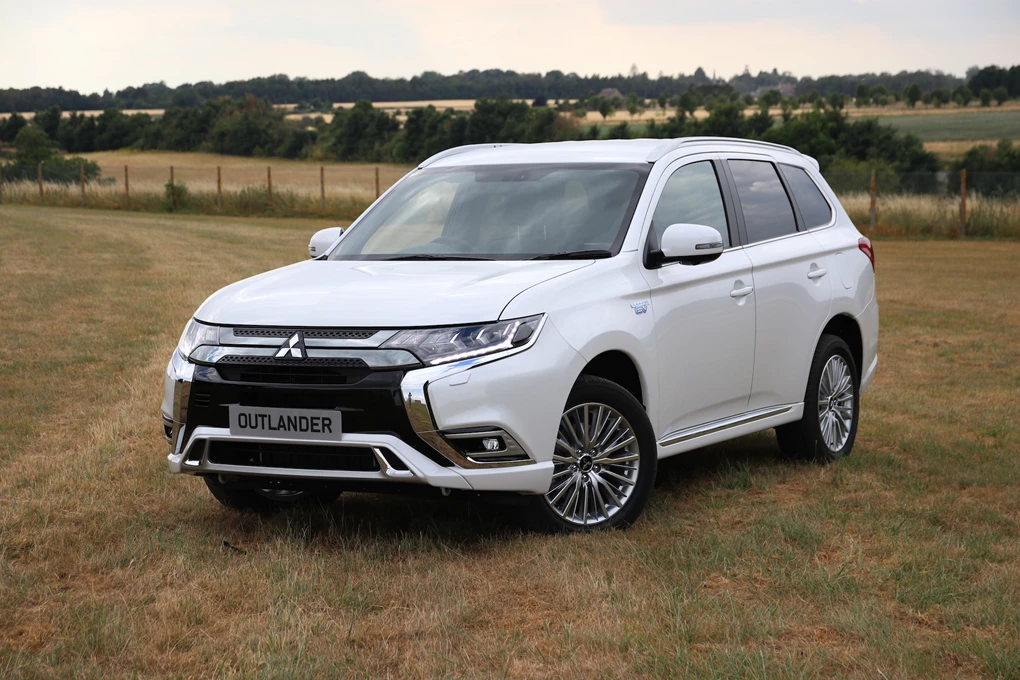 Find local Outlander prices
6. Volvo XC90 T8
Volvo is a firm well and truly dedicated to electrification, and already offers a number of plug-in hybrids across its models, with more on the way shortly.
The XC90 T8 is the Swedish firm's biggest plug-in hybrid, and showcases the lengths and breadths of hybridisation. The T8 is labelled as a 'Twin Engine', and produces nearly 400bhp through its mix of petrol engine and electric motors, and with an electric range of around 19 miles.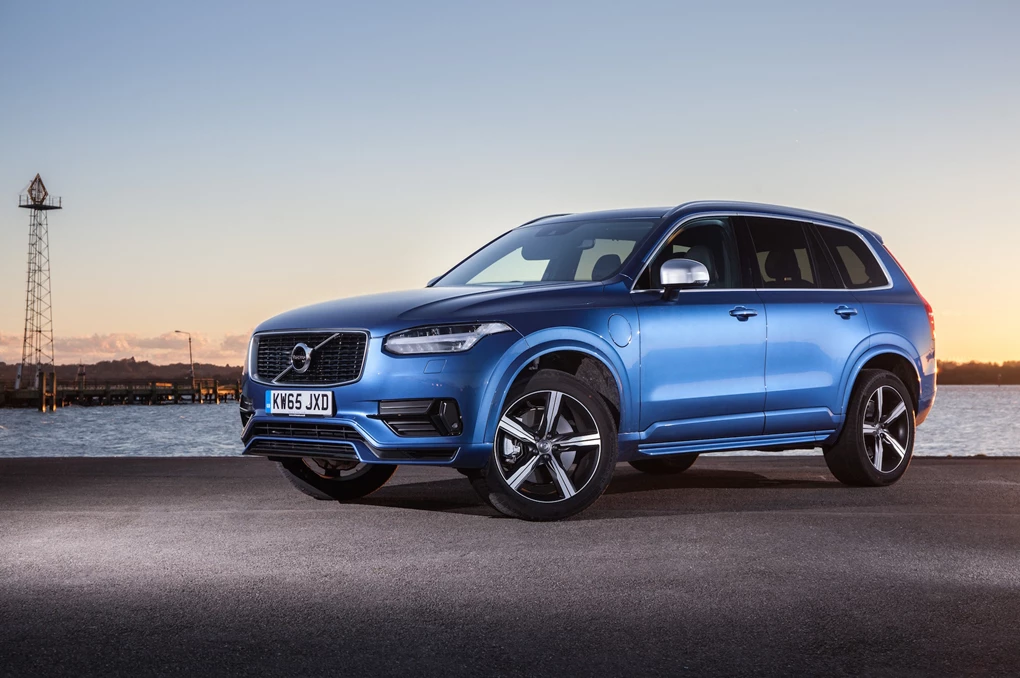 Find local XC90 prices
5. Mini Countryman Cooper S E All4 Hybrid
The Countryman's name might be a mouthful to say, so instead we're simply labelling it the Countryman hybrid. The Countryman hybrid keeps Mini's popular crossover's charming looks, but adds low running costs into the mix. An electric-only range of 26 miles is possible in 'eDrive' mode, while its 0-60mph acceleration time of 6.6 seconds is nearly good enough to match the fiery John Cooper Works version.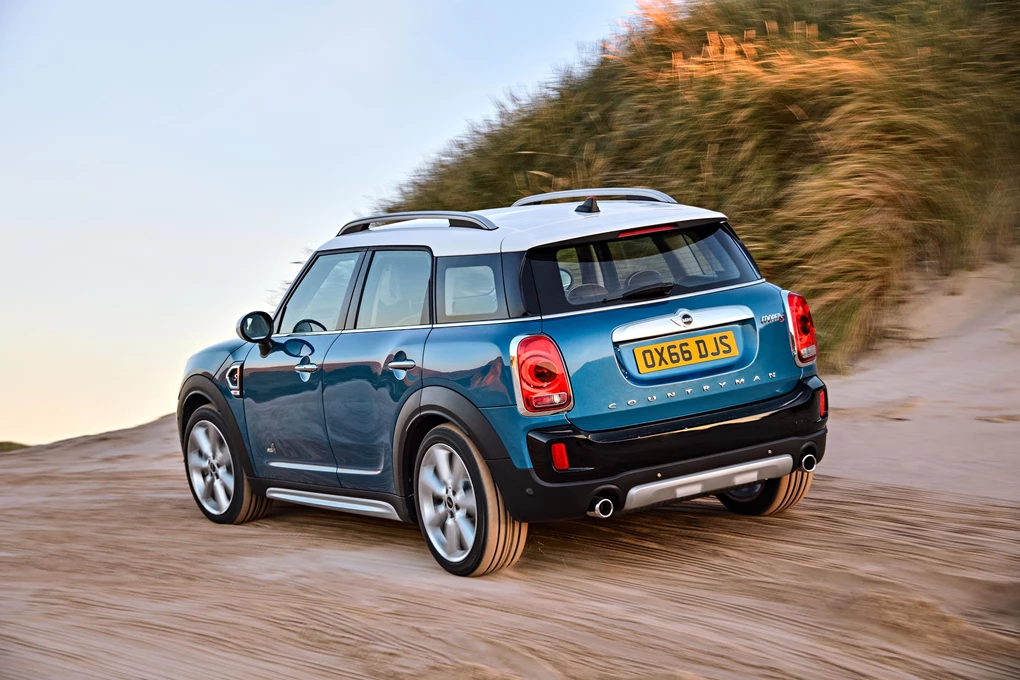 Find local MINI prices
4. Audi Q7 e-Tron
The Audi Q7 e-Tron is another diesel plug-in hybrid. It's a big SUV, so it uses a turbocharged V6 mated to an electric motor. With an engine that big, you might think it would be rather thirsty to run. But you'd be wrong. The Q7 e-Tron can achieve a combined mpg of 156mpg and only produces 48g/km of CO2, making it a very fuel-efficient car indeed – particularly for a car of this size.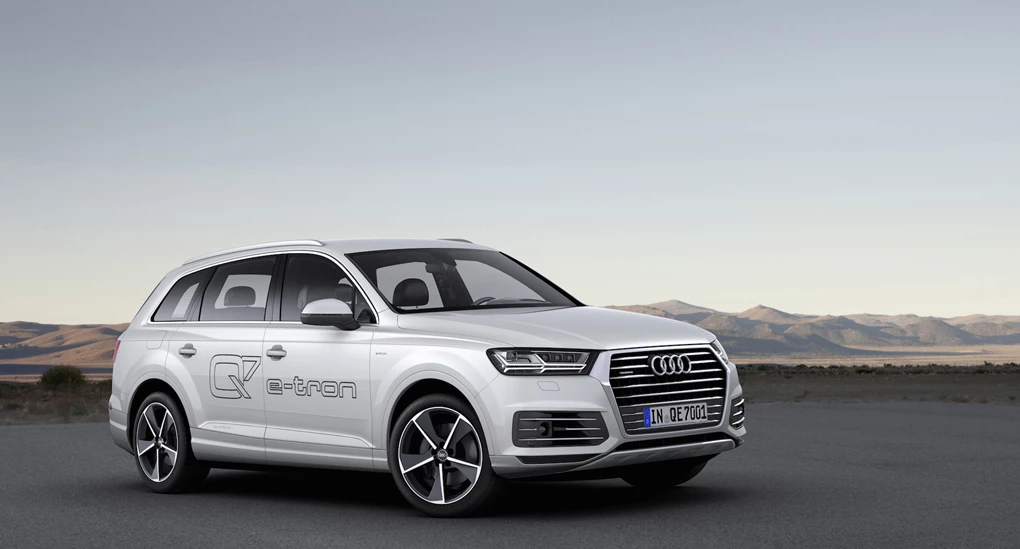 Find local Q7 prices
3. Hyundai Tucson 48V
The Tucson is Hyundai's best-selling car, and this 48V version is the first in its class of vehicle to be powered by a diesel hybrid powertrain. It's a mild hybrid setup, which involves a 2.0-litre diesel engine and an electric motor which helps recuperate energy when the car is freewheeling. This all ensures you get the smoothest power delivery possible, and importantly low running costs.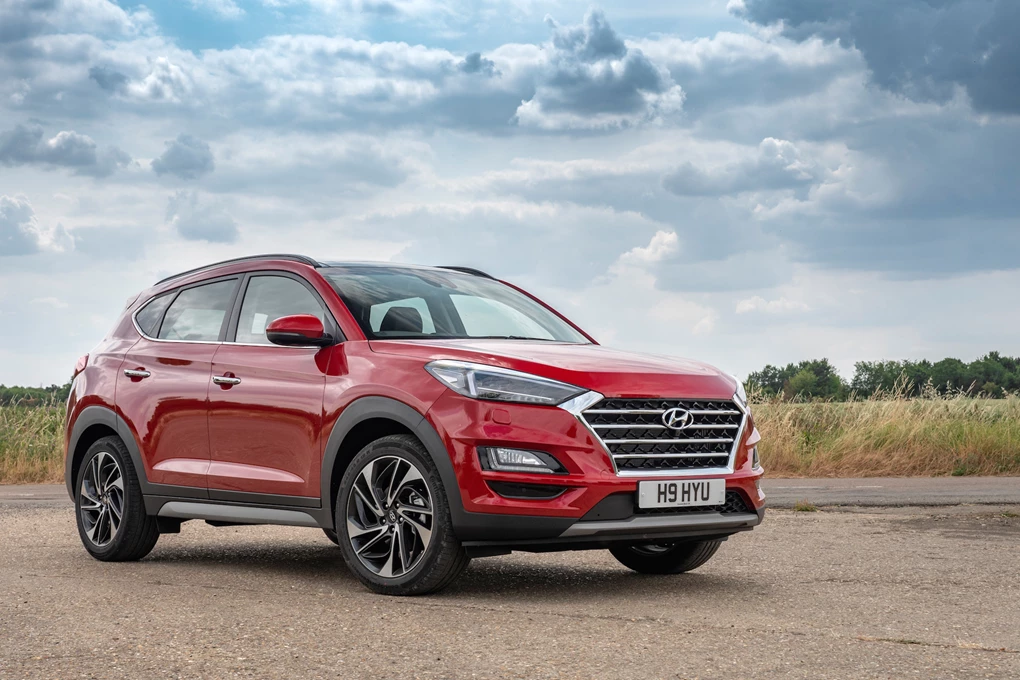 Find local Tucson prices
2. BMW 530e iPerformance
The 530e is BMW's sixth plug-in hybrid model, and is the first in the Munich-based firm's popular 5 Series. A 0-60mph sprint takes six seconds flat with a limited top speed of 155mph. On electric power alone, the 530e has a maximum range of 31 miles and is best suited to urban driving when in this mode. The 5 Series is one of the finest executive cars on sale, and the 530e only builds on this.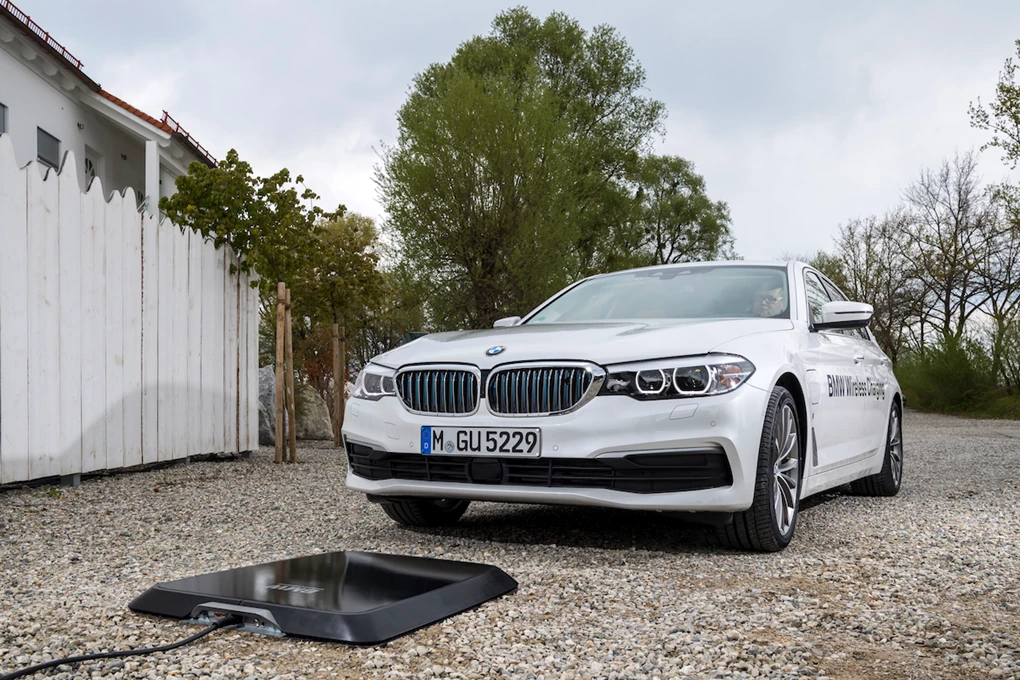 Find local 5 Series prices
1. Range Rover PHEV
Luxury and hybrid weren't two words that were often put together say 10 years ago; but that's not the case in 2018. The Range Rover PHEV is pretty much the definition of a luxury hybrid, with all the quality and refinement you would expect in a Range Rover, just with a plug-in hybrid powertrain. It's one of the most comfortable and capable hybrids on sale today.
Find local Range Rover prices