Electrified models are really taking off in popularity, and given the success of the SUV segment, it's no surprise that these high-riding models are ripe for electric and hybrid powertrains. 
And especially when it comes to hybrid models, there are a whole range of new models that you can choose from, whether you're looking for a regular hybrid or a plug-in model instead. 
So with a whole range of hybrid SUVs on offer, what are the top picks?
BMW X5 xDrive45e – from £66,415
BMW's renowned 'i' brand is well-established with both EVs and PHEVs, but it's really beginning to excel – especially with models like the X5 xDrive45e. 
With its 54-mile electric range, it can go further on electricity than just about any other hybrid, and means this premium SUV could be astoundingly cheap to run – BMW claiming it will return more than 200mpg, with CO2 emissions of just 31g/km. 
Enquire on a new BMW X5 xDrive45e
Ford Kuga PHEV – from £36,025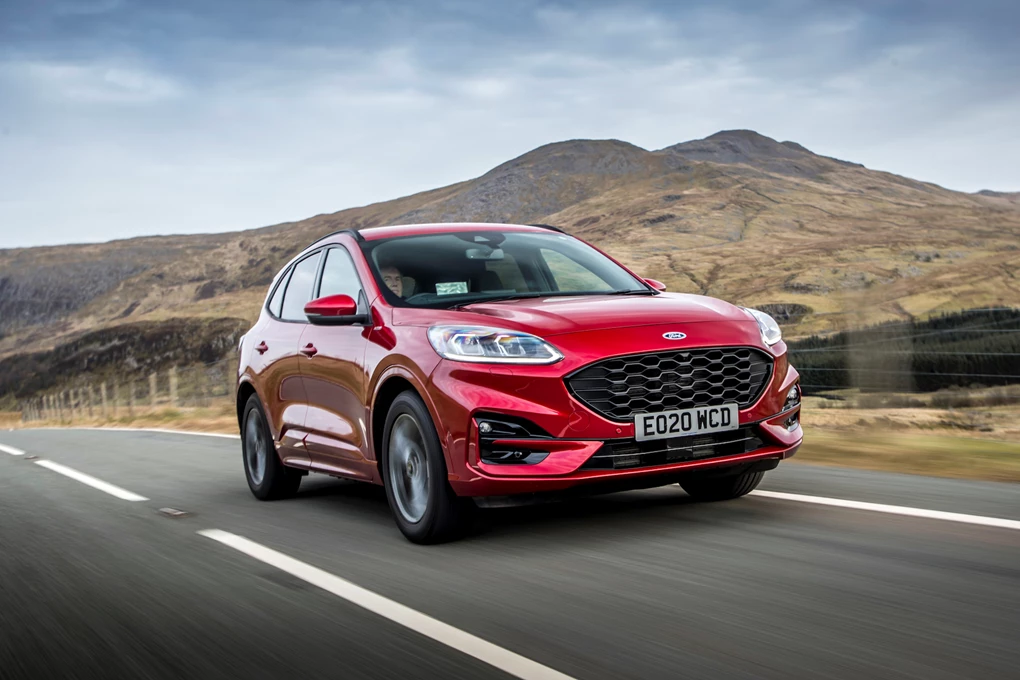 Ford is quickly expanding its range of electrified models and one of our favourites is the Kuga, which is now available with both a conventional hybrid setup and a more efficient plug-in option.
With a hybrid powertrain, the model is still as good to drive as the standard model and just as spacious as well, while the PHEV is able to travel for 35 miles purely on electricity.
Enquire on a new Ford Kuga PHEV
Jeep Renegade 4xe – from £32,600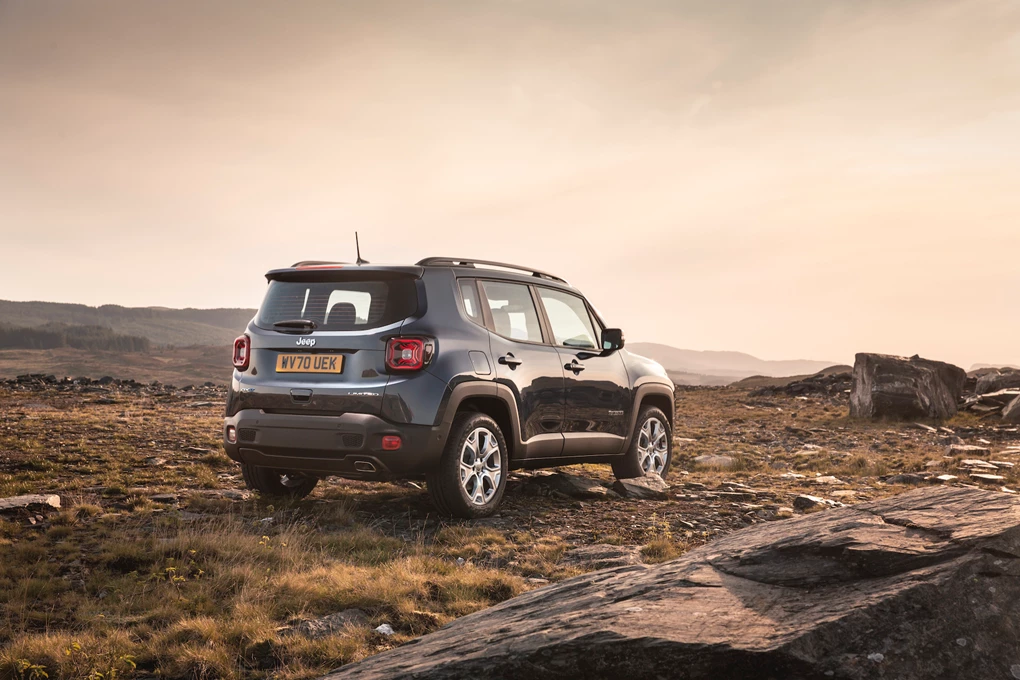 Jeep might not be best known for its electrified models, but that's changing with the new Renegade 4xe – the first in a flurry of plug-in hybrids from the firm. 
Thanks to its mix of performance and efficiency, it becomes our pick of the Renegade range. Because of the way the powertrain is set up, there is no compromise whatsoever when it comes to off-roading ability.
Enquire on a new Jeep Renegade 4xe
Honda CR-V Hybrid – from £30,810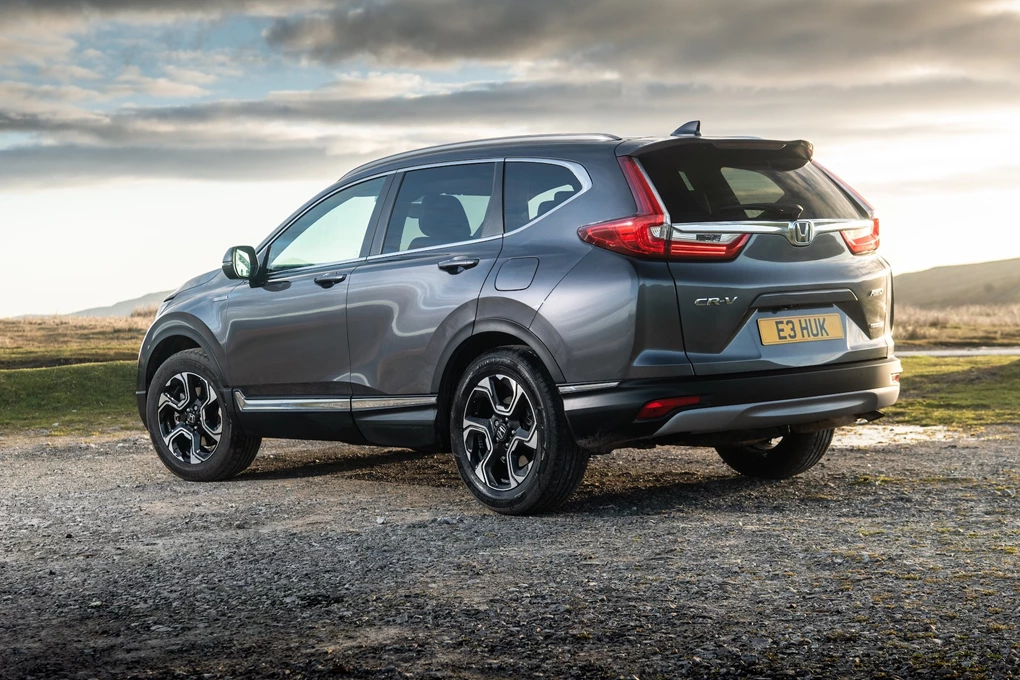 The Honda CR-V is a family SUV renowned for its practicality and reliability, and on the latest generation, it's also now available as a hybrid. 
It's a regular self-charging setup, though remains smooth and efficient – especially if you live in a town or city where you can make the most of the efficiency.
Enquire on a new Honda CR-V Hybrid
Mercedes GLE 350de – from £66,530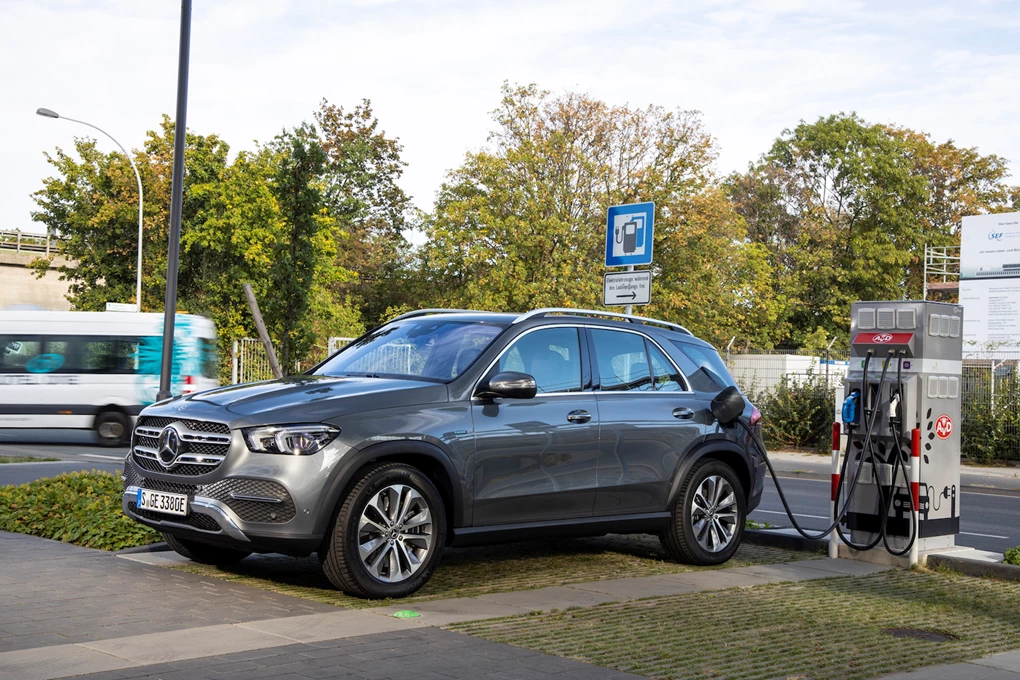 This Mercedes is an oddity on this list as it's the only diesel-electric plug-in hybrid model – the rest use petrol instead. And it's arguably one of the most impressive – largely due to its huge 30.8kWh battery, which allows for a seriously impressive 66-mile electric range, the longest of any production hybrid car. 
That allows for remarkably low running costs for a big SUV like this, which is available as a conventional model or swoopier Coupe version.
Enquire on a new Mercedes GLE 350de
Toyota RAV4 – from £31,090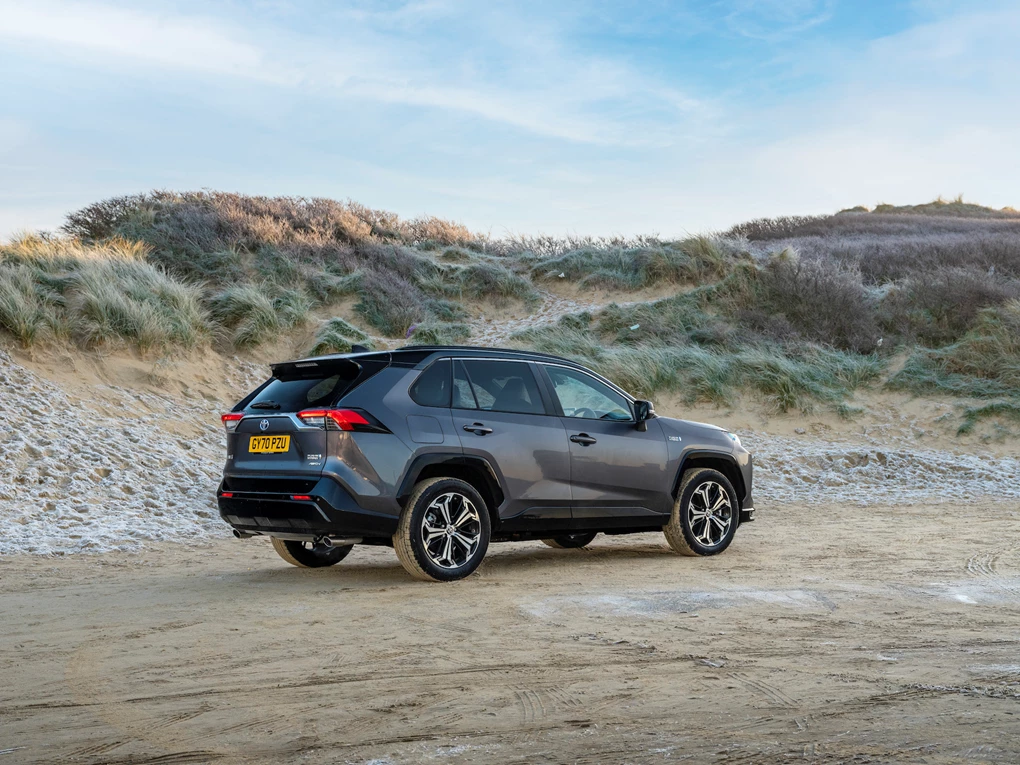 Toyota is several generations in with its hybrid technology, and its cars are some of the best electrified models – not least the spacious RAV4 SUV with its robust interior and bold styling. 
While so far only available as a regular hybrid, Toyota has recently introduced a new PHEV version – this offering stronger performance but also the scope for very low running costs thanks to its impressive 46-mile electric range.
Enquire on a new Toyota RAV4
Citroen C5 Aircross Hybrid – from £34,360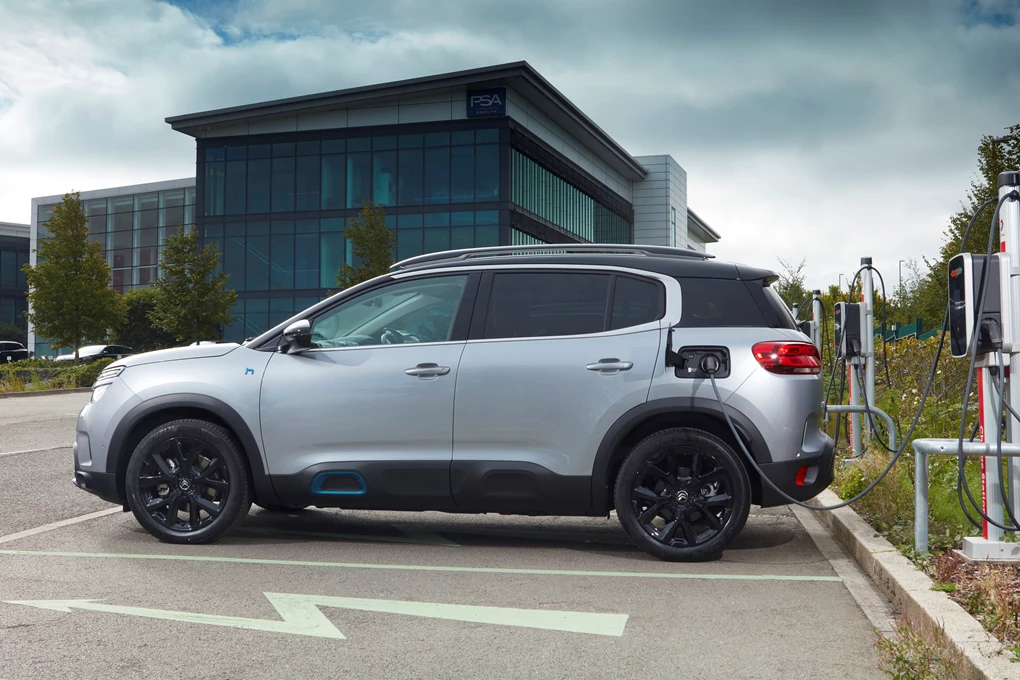 Citroen is renowned for doing things differently to other carmakers and that's true with the C5 Aircross – a funky-looking family SUV that's well-equipped and impressively comfortable. 
It's another model in this class that's recently benefited from a new plug-in hybrid version, with Citroen introducing a new 222bhp petrol-electric setup that delivers good performance and brilliant efficiency if you make the most of the Aircross' 34-mile electric range.
Enquire on a new Citroen C5 Aircross Hybrid
Mini Countryman Cooper S E Plug-in Hybrid – from £33,180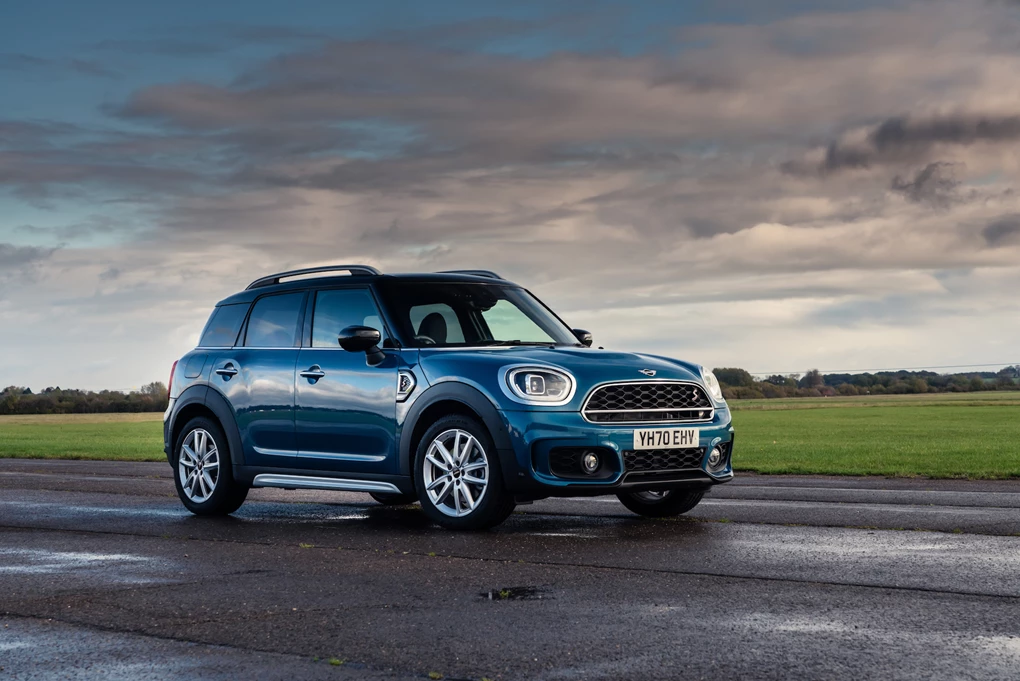 The Mini Countryman is already one of our favourite compact SUVs, as it's great to drive, looks cool and has a high-quality interior. And the plug-in hybrid version (badged as the Cooper S E All4) elevates things further. 
With an electric range of up to 30 miles, Mini claims this hybrid will return up to 168mpg, with CO2 emissions of 39g/km. That's while also delivering strong performance and very little compromise when it comes to practicality.
Enquire on a new Mini Countryman PHEV
Audi Q7 55 TFSI e – from £66,000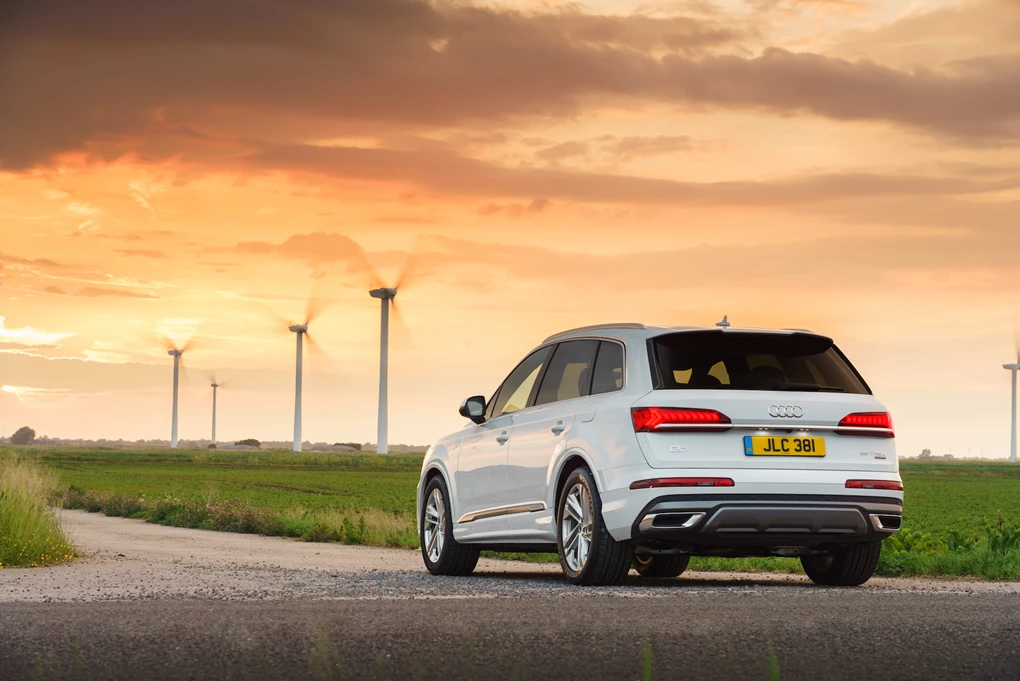 The Audi Q7 is already one of our favourite large SUVs, and it's only enhanced by the recent introduction of a new petrol plug-in hybrid option as part of a roll-out of electrified powertrains across much of the German firm's line-up. 
While not offering as long an electric range as rivals from BMW and Mercedes, the Q7 is luxurious, especially roomy and also much more efficient when chosen as a hybrid – Audi claims a fuel economy figure of 108.6mpg.
Enquire on a new Audi Q7
Volvo XC90 T8 – from £64,645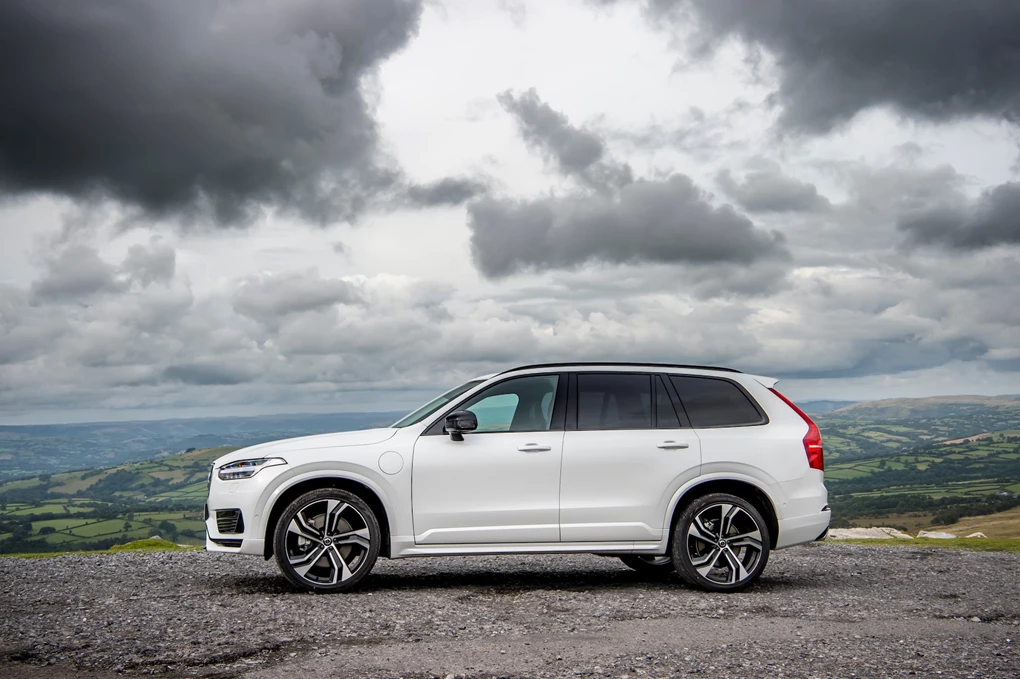 If you value practicality from your hybrid SUV, there are few better options than the Volvo XC90 T8. Unlike all its rivals, this model comes with seven seats as standard – expanding its spaciousness and making it a seriously impressive option. 
However, the XC90 also looks superb, is especially comfortable and is both efficient and powerful when chosen with the T8 plug-in hybrid powertrain.
Enquire on a new Volvo XC90 T8