High-end four-doors can give you the upmost of everything – comfort, technology, equipment – you name it, as cars in this segment are often great all-rounders.
But which premium saloons give you the best of everything and are the most complete packages? Read on to find out…
BMW 3 Series
See Available 3 Series deals
Even though this is BMW's entry-level saloon, it's still rather upmarket, with top-end materials used throughout, and build quality that can't be faulted. Despite the 3 Series' signature sporty edge, it remains very comfortable, relaxing and easy to drive and thanks to a longer wheelbase, there's also plenty of space for passengers and all their belongings. Even if it is the smallest saloon in the BMW line-up, it's surprisingly airy inside, meaning this car will fit families perfectly – with the upcoming touring estate model performing that job even better.
Audi A8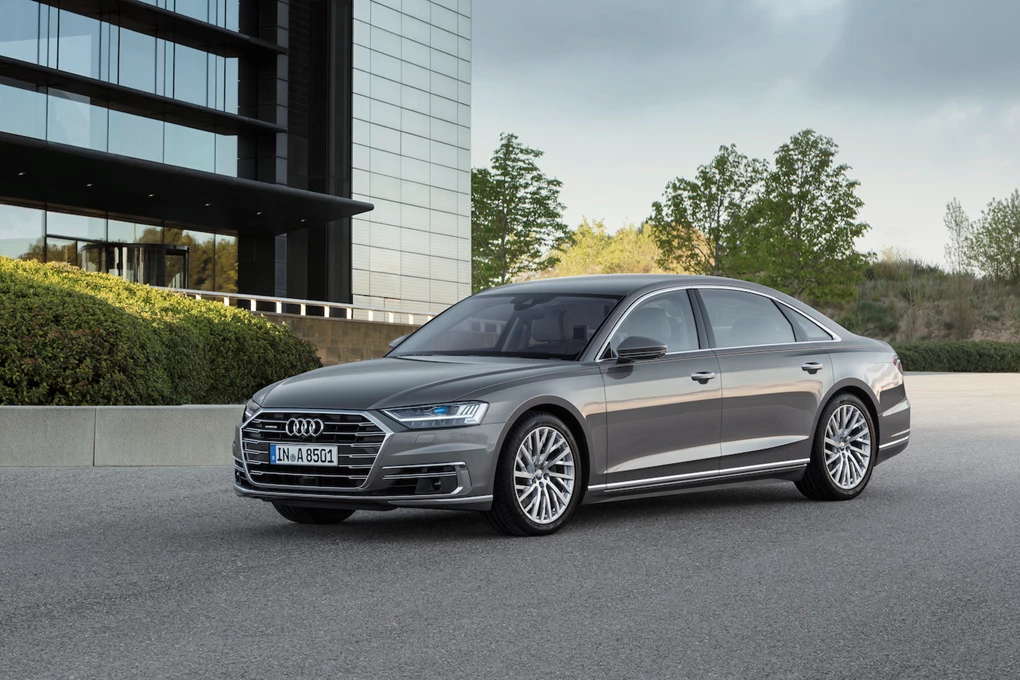 See Available A8 Deals
On the technology front, saloons don't come much more advanced than the Audi A8. Though not everything comes as standard, there are lots of clever features on offer. One of the most impressive is predictive suspension that sees imperfections in the road ahead, such as potholes and speed bumps, and adjusts the suspension accordingly to ensure you barely feel it. What's more, because of mild-hybrid technology implemented across the A8 range, economy doesn't suffer due to the weight of all this tech and luxury.
Jaguar XJ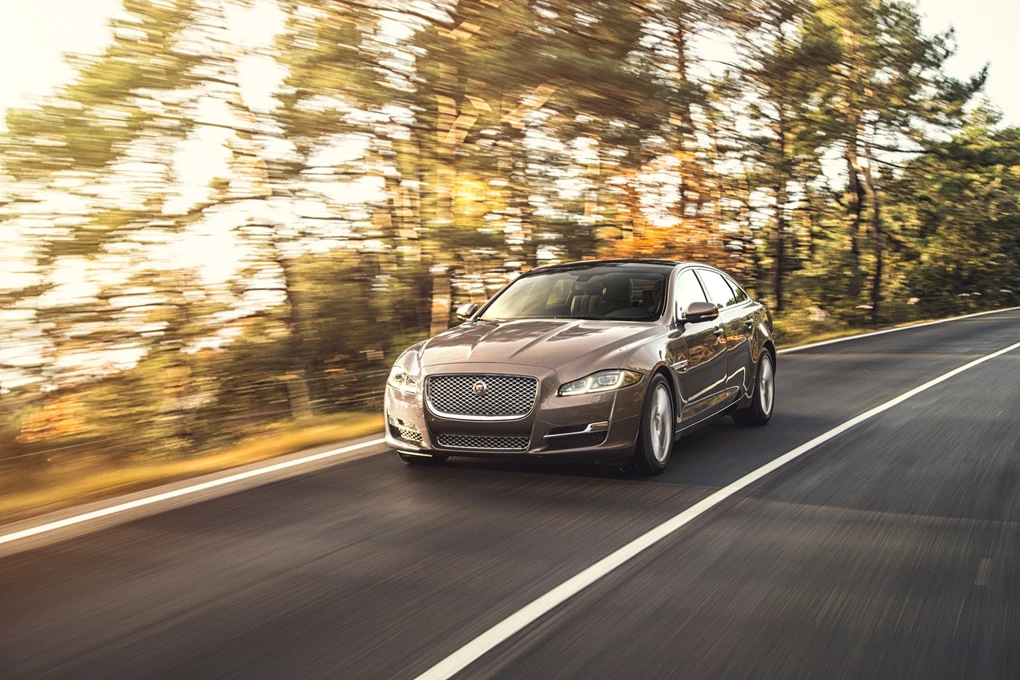 See Available XJ Deals
Jaguar's flagship saloon, the XJ, comes with a very plush finish and is exceedingly comfortable to cruise around in. The interior is beautifully put together, as it includes lots of high quality materials that are great to look at and feel. It's also very fun to drive, with engaging dynamics – incorporating Jaguar's heritage as a maker of dynamic models. Another thing this car triumphs at is presence, because its sleek silhouette is sure to turn heads.
Mercedes S-Class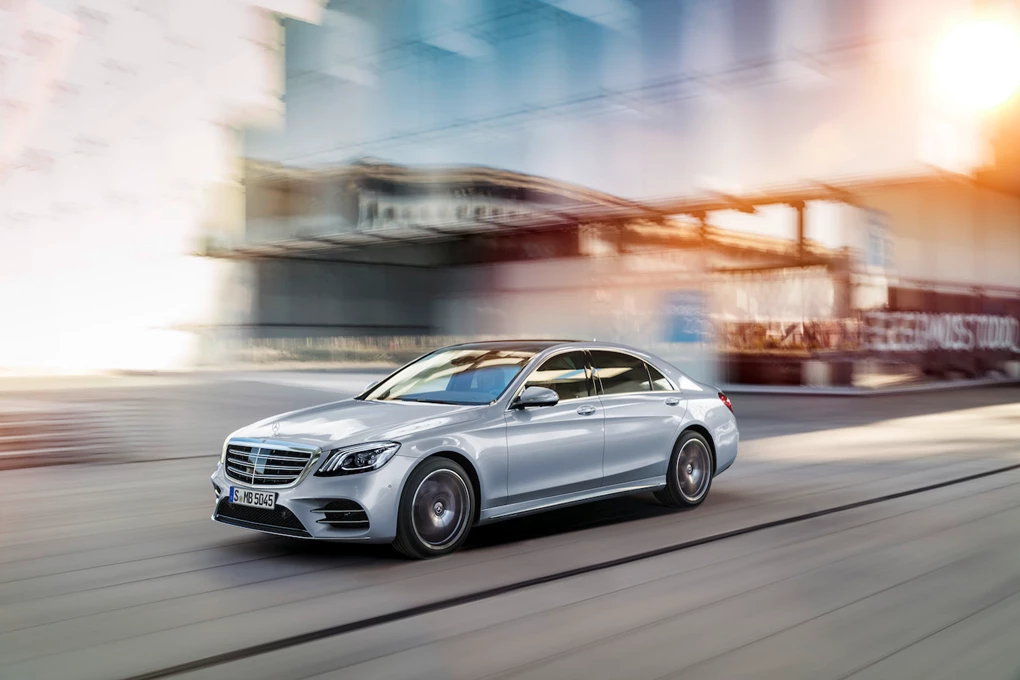 See Available S Class deals
The S-Class has been the go-to luxury car for quite some time now, with each iteration better than the last. The spacious cabin is full of leather and the ride is almost as comfortable as it gets. In front of the driver there are two screens combined into one panel that help complete the effortless look and provide an easy-to-read information layout. As well as this, and thanks to the option of a long-wheelbase version, the S-Class is perfect for chauffeurs.
Volvo S90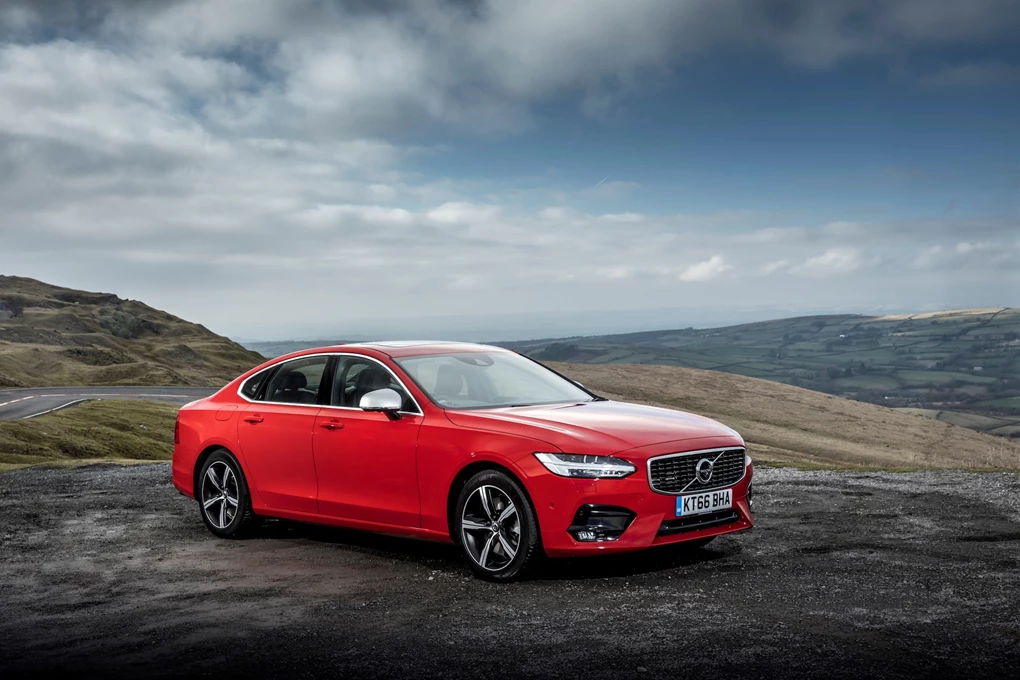 See Available S90 deals
If common sense and Swedish style is what you're after, then look no further than the Volvo S90. This executive saloon takes a no nonsense approach, with the Swedes making it comfortable, spacious and relaxing. The soft ride combined with the comfy seats make for a sublime driving experience, which challenges even the best of its German rivals. The car's also available with Volvo's renowned T8 petrol-hybrid powertrain– the choice for ultimate performance and economy.
BMW 7 Series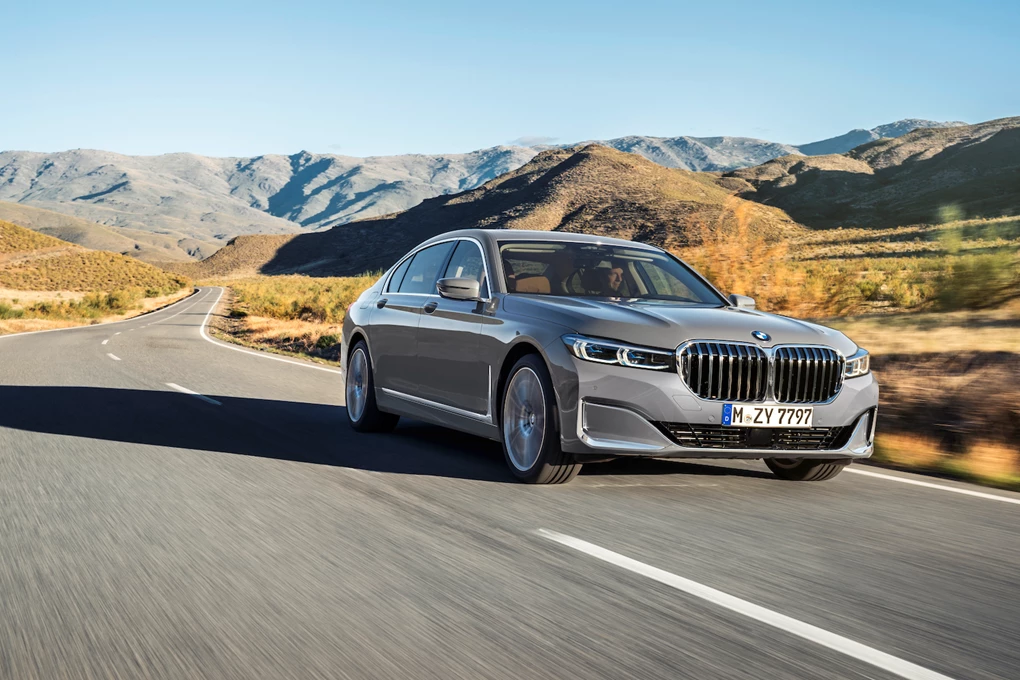 See Available 7 Series deals
Like the Jaguar XF, the 7 Series is quite the driver's car. Even in this luxury flagship option, BMW's sporting credentials shine through. The car hasn't sacrificed anything to achieve this, however, as it is still packed full of high quality materials and tech. The latter of which includes a touchscreen key that allows you to park the car. That's right – all you have to do is get it in-line with a space, get out and drive the 7 Series into the space with your finger. The rear of the cabin is tech-filled as well, with a special tablet stored in the armrest that you can control various features with. This doesn't come as standard on all models though.
Volkswagen Arteon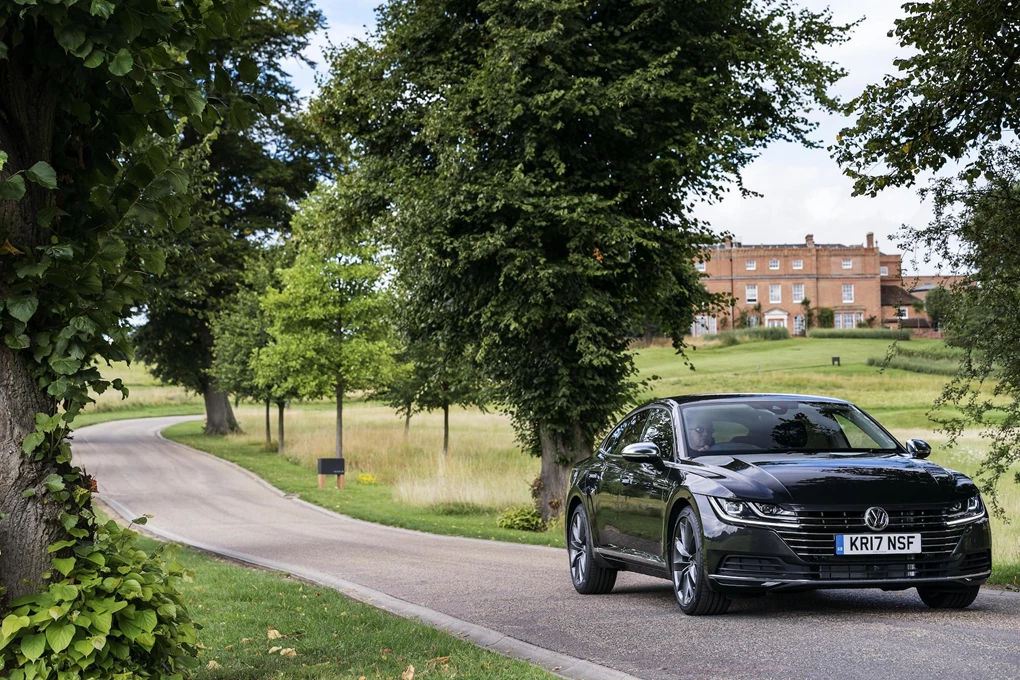 See Available Arteon deals
Volkswagen's swooping saloon, the Arteon, is one attractive package. First of all, there is a lot of equipment on offer, such as a digital instrument cluster and a large central touchscreen. Passenger space is generous to say the least, as even with the sloping roofline there's plenty of headroom and knee room in the back. In addition, the Arteon manages to be both sporty and comfortable, as you can get it with a very potent 280bhp, 2.0-litre turbo petrol.
Audi A6
See Available A6 Deals
This is the Audi A8's slightly smaller sibling – the A6. While it's cheaper than flagship counterpart, the A6 is by no means short on luxury. The interior is, as you'd expect, exceptionally well-crafted and a fantastic place to be. The ride, especially with the optional adaptive air suspension, is very smooth – and the same can be said about the effortless gearshifts from the automatic transmission. Something we believe is a must-have feature is the four-wheel steering, which can be specified for the best handling and manoeuvrability. You might have guessed it already, but the A6 borrows quite a bit from the A8, making for a well-accomplished mid-sized saloon.
Tesla Model S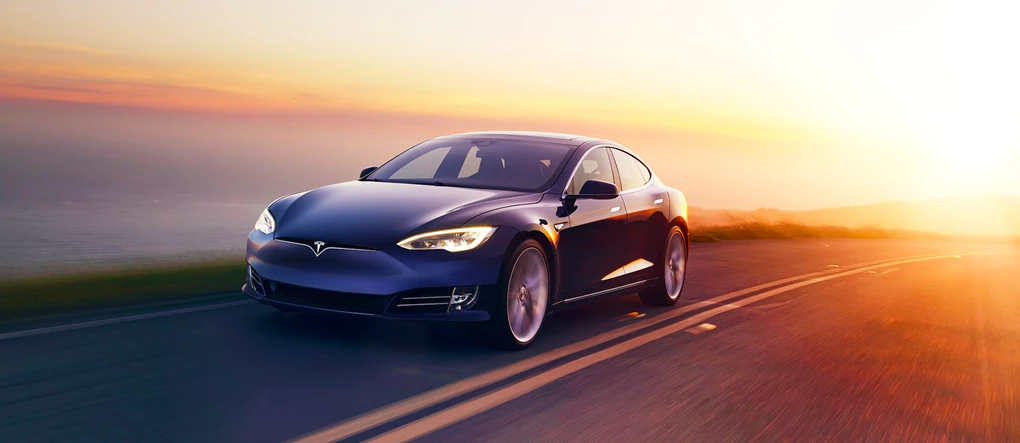 What may sway you towards the Tesla Model S over the other cars on this list is its electric powertrain. Not only does it's solely battery-powered setup make for an emission-free vehicle, but it also means the Model S is extremely quiet. Couple that with a subtle ride, and you've got yourself quite the luxury cruiser – and a fast one at that if you get the super-fast, 611bhp P100D model. 
Volvo S60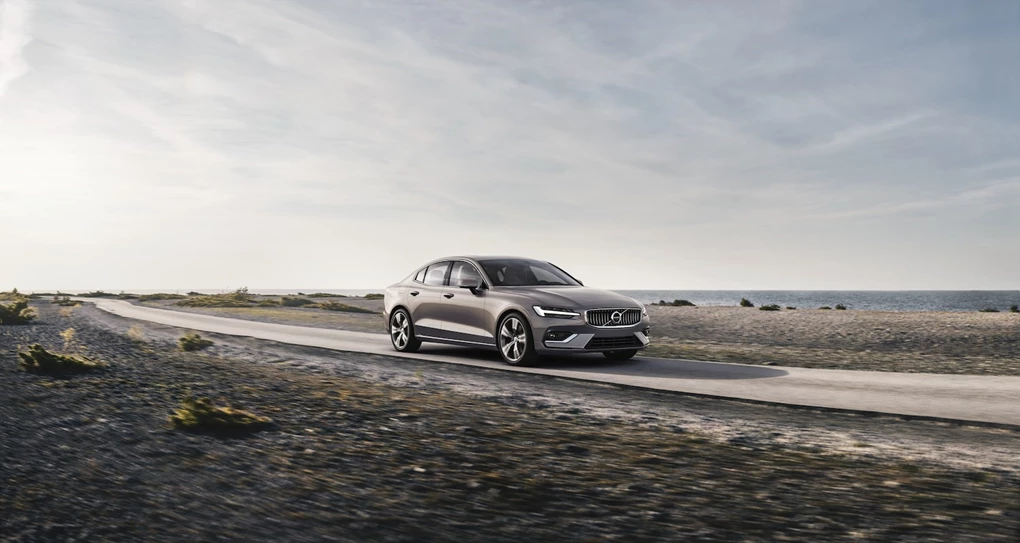 See Available S60 Deals
Just like the S90, the Volvo S60 is a stylish Swedish saloon car that makes sense in a lot of aspects. Only available in petrol or hybrid form, the S60 has a lot of flair and charisma, despite simple and understated attitude. It looks good inside and out, and offers a sporty, yet relaxing drive. Get it in 'Polestar Engineered' trim, and the S60 really looks and feels the part out on the road.