If you've been thinking about making the switch to something electric but feel you can't quite take the plunge just yet, then a plug-in hybrid is a great option.
For many, these models can offer the best of both worlds – giving the possibility to run on electricity for typically around 30 miles, along with the flexibility of a combustion engine for longer journeys. They work best for those covering smaller journeys, which is where they are at their most efficient, and when charged regularly.
They've been around for the best part of a decade, but are growing more popular as more manufacturers launch plug-in models. In 2020, the choice has never been greater, but here have a look at 10 of the best options…
BMW X5 xDrive45e – from £64,475
If you're looking to get as many miles from a plug-in hybrid, a superb option is BMW's X5 xDrive45e. This new model features a large 24kWh battery – bigger than those found in some EVs – which allows this model to travel for up to 54 miles on electricity.
It's the longest range of any plug-in model, and puts it the lowest company car tax band for a PHEV, with a benefit-in-kind of just eight per cent. BMW also claims it'll return more than 200mpg, and emit just 31g/km of CO2.
Ford Kuga plug-in hybrid – from £33,085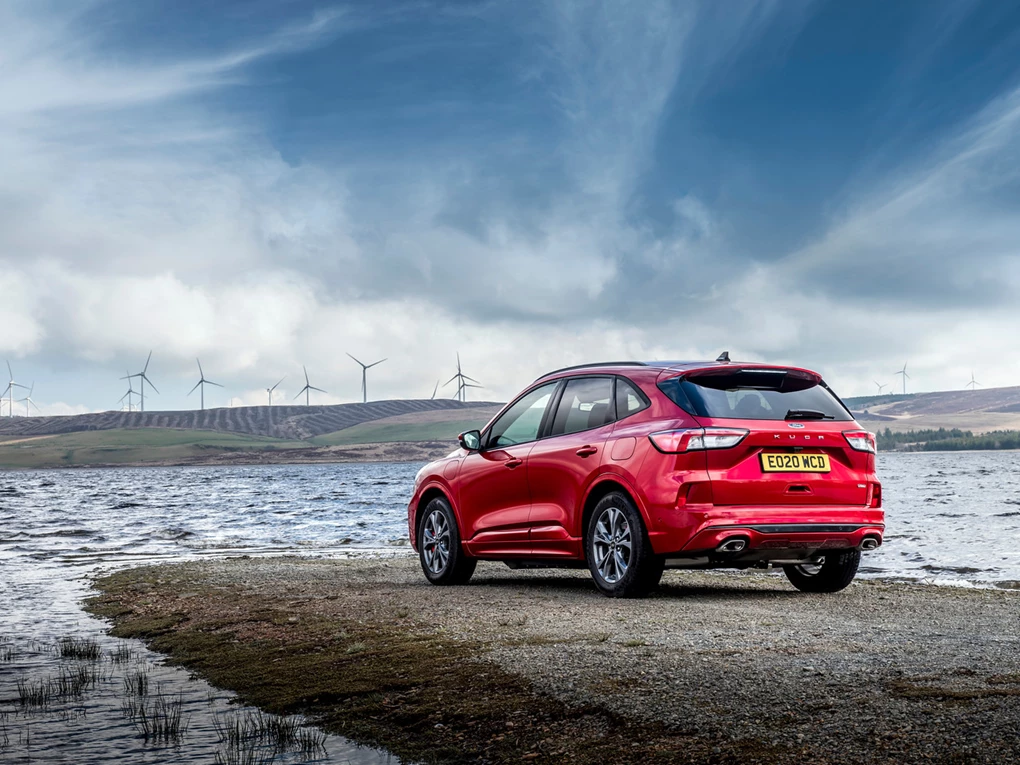 Ford might have been slower than rivals to launch electrified models, but it is quickly ramping up its range of electric and hybrid models. Key to this is the new Ford Kuga plug-in hybrid, which is the first of its kind from the firm.
It's one of the best plug-in models to drive, while the 35-mile electric range should make it an appealing option – as should the fact it's similarly priced to less powerful diesel Kugas. Ford claims it will return 201.7mpg, with CO2 emissions of 32g/km.
Audi A8 TFSI e – from £84,195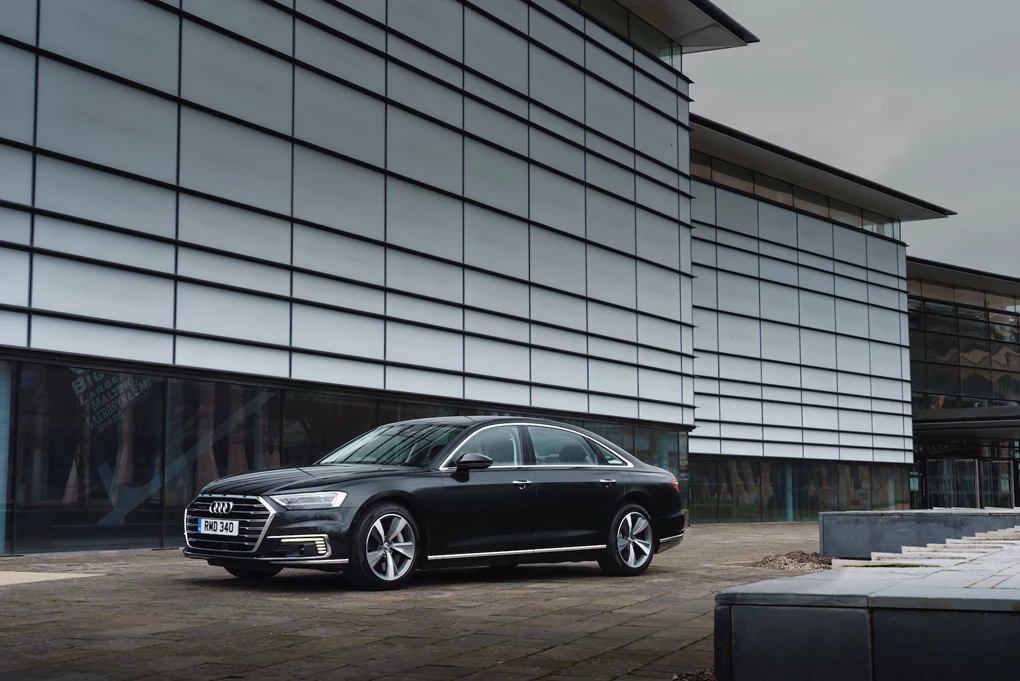 Audi is relaunching its line-up of plug-in hybrids, and right at the top of this extensive line-up is the flagship A8 60 TFSIe. You might not expect plug-in hybrid versions of luxury cars to be all that popular, but with the mix of the refinement of the electric motor and the affordable company car tax bills make them rather popular.
Both Mercedes and BMW have had plenty of success with their models in this class, and Audi should expect similar with this A8. Thanks to its stunning interior, 29-mile electric range and low running costs (108.6mpg, 60g/km of CO2), it's likely to be a popular inner-city limo.
Skoda Superb iV – from £36,040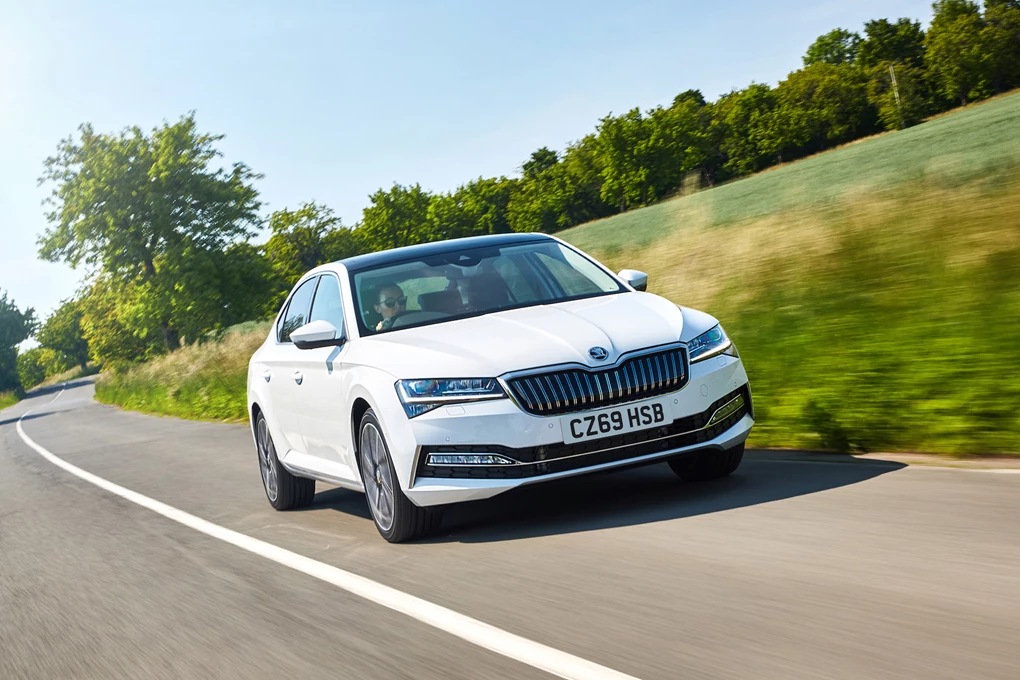 Skoda is ramping up its range of hybrid models over the coming years, but first up is a plug-in hybrid version of the excellent Superb. Named the iV, you can choose it as either a hatchback or estate – both being spacious choices – and it's set to be a big hit with company car drivers, which the regular Superb already appeals to.
Low running costs are delivered from this classy package – with CO2 emissions of just 30g/km, and Skoda claiming up to 217.3mpg. A 34-mile electric range is also promised.
Volvo XC90 T8 – from £67,495
 If you want a seven-seat plug-in hybrid, your options are really quite limited as even models like the BMW X5 mentioned earlier can only be had with five seats. However, if you're looking for an electrified model with space for seven, you should without doubt consider the Volvo XC90 T8.
The Scandinavian firm has a plug-in hybrid version of each of its models, but it's the flagship XC90 T8 that impresses most. From its high-quality interior and punchy powertrain to the fact you can seat seven adults in comfort, this large SUV delivers. Its 27-mile electric range might be less than rivals, but it still enables CO2 emissions of 63g/km, and a claimed 100.8mpg fuel economy figure.
Mini Countryman Plug-in Hybrid – from £31,880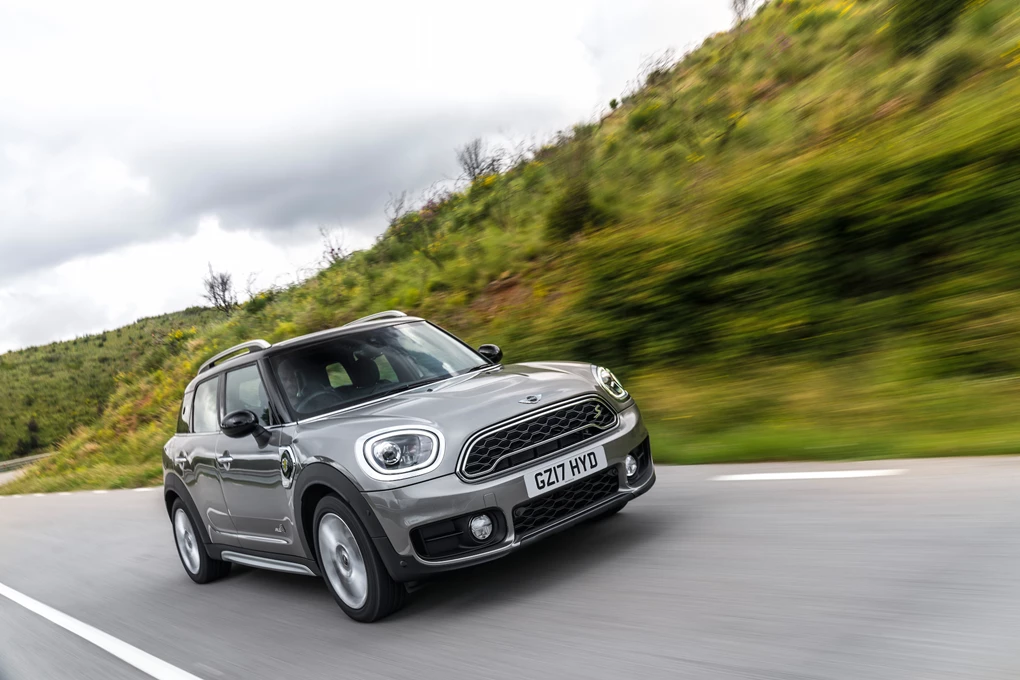 While the new Mini Electric might quite rightly be the talk of the town in 2020, it's not the brand's first electrified model – that gong going to the Countryman Plug-in Hybrid. It's been around since 2017, and is now one of the most popular derivatives of this stylish crossover.
It offers similar performance to the hot Cooper S, but also low running costs thanks to its 26-mile electric range. It also brings low emissions of 40g/km, and fuel economy figures up to 156.9mpg.
Volkswagen Passat GTE – from £36,790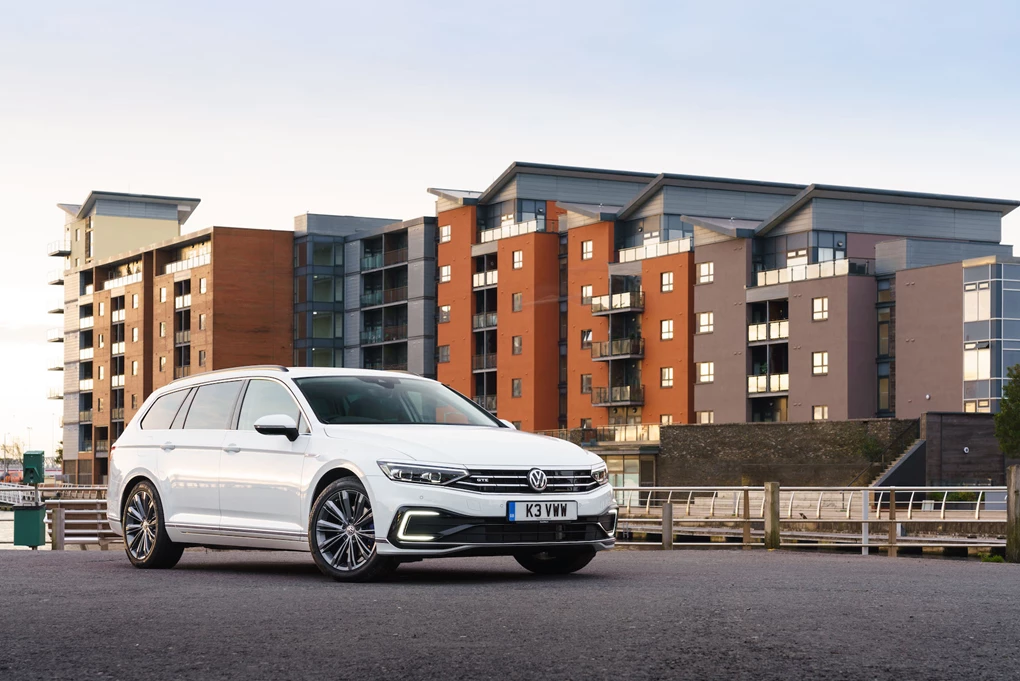 For years the Volkswagen Passat has been a company car of choice for many, and thanks to the GTE plug-in hybrid version, it continues to be. Revised in 2019 with tech enhancements and light styling tweaks, the GTE's powertrain was revised with a larger battery which brought an electric range of 36 miles. You can also now have it as a saloon or an estate, as previously it was only available as a four-door.
It shares plenty in common with the Skoda Superb iV, and is similarly-priced, too. Claimed CO2 emissions of 28g/km and a fuel economy figure of 235.4mpg make it marginally more efficient than the Skoda, though.
Mercedes E 300 de – from £47,780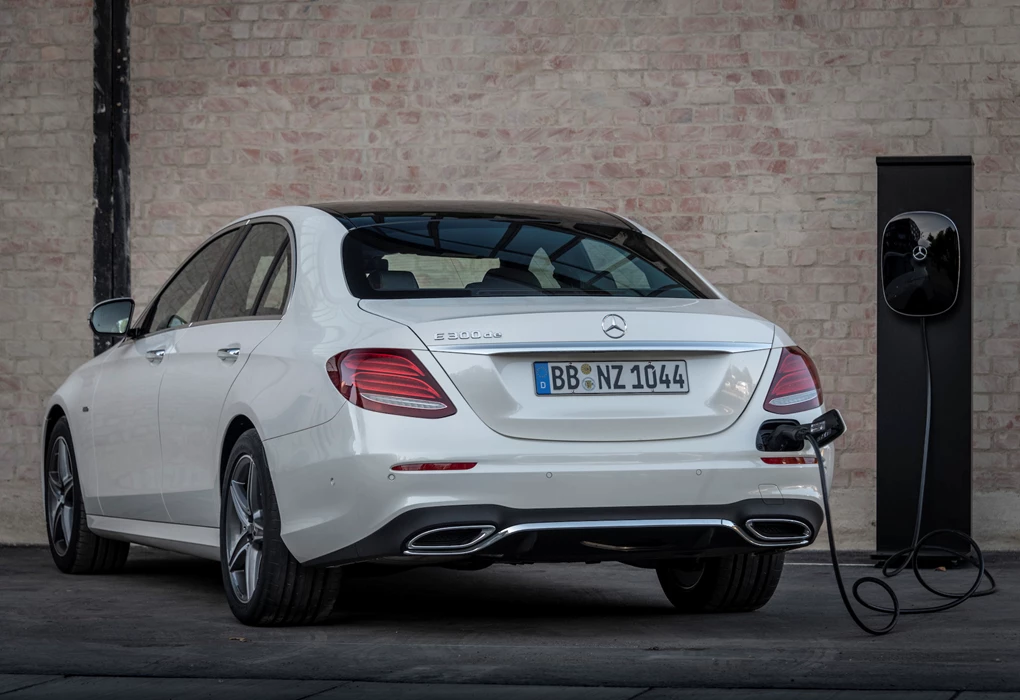 Just about all plug-in hybrids utilise petrol engines, though Mercedes does things a bit differently – it offers a plug-in diesel-electric version of both its C-Class and E-Class models. It's more compelling on the larger E, as the refinement and smoothness is a great fit to the executive nature of this model.
A petrol plug-in version is also available, but given this diesel hybrid is no more expensive and is a lot more efficient, it's the one to go for. It remains efficient even when the electricity runs out – returning up to a claimed 217.3mpg, with CO2 emissions of 34g/km. Expect an electric range of 34 and 32 miles from the saloon and estate respectively.
Hyundai IONIQ Plug-in Hybrid – from £23,840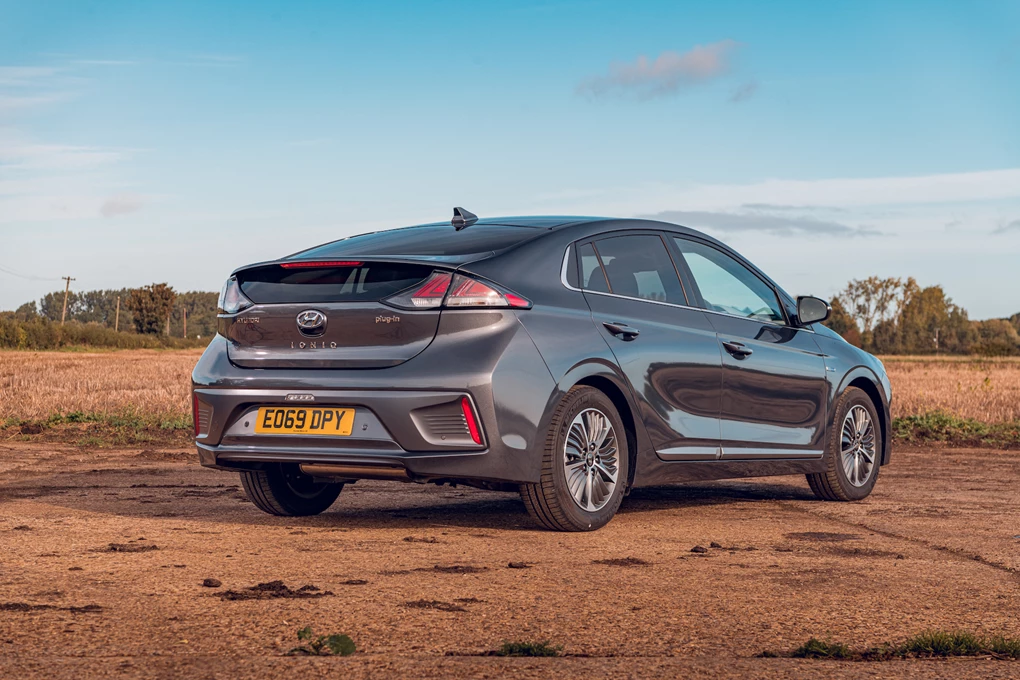 You might have guessed by now, but plug-in hybrid models are particularly popular with the premium manufacturers. However, you are able to get more affordable new PHEVs – including the accomplished Hyundai IONIQ, which is available as a hybrid, a plug-in hybrid or as an EV.
The plug-in version is arguably the more complete, and is astoundingly efficient, too. A 32-mile electric range and an engine that proves efficient on its own means that Hyundai claims CO2 emissions of 256.8mpg, with CO2 emissions of just 26g/km. A starting price of £23,840 also makes it great value for money.
Vauxhall Grandland X Hybrid – from £32,390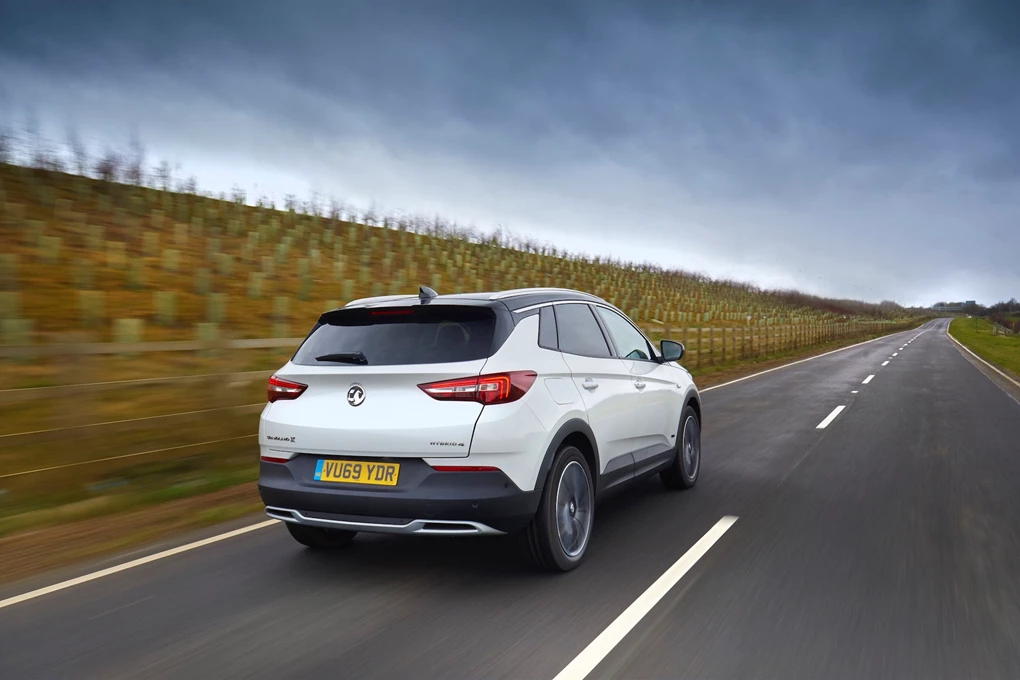 This year is an important one for Vauxhall as the manufacturer really kickstarts its push for electrified models. First with the Corsa-e EV, and also with a new plug-in hybrid version of the Grandland X crossover – an ideal family-sized model.
A more affordable hybrid version will join the range later in the 2020, but for the time being there is just the 'Hybrid4', which is a powerful model pushing out almost 300bhp – making it surprisingly quick. Expect an electric range of around 30 miles, which helps to model return up to 225mpg, with CO2 emissions of 34g/km.