Whether you want the ability to seat seven regularly or even occasionally, or perhaps just want the large boot that comes with these models, seven-seaters make a lot of sense.
If you're needing three rows of seats, there's also more choice on offer than you might think, with a variety of SUVs and MPVs available to suit most needs.
Here we've rounded up the 10 best new seven-seaters, for those with all budgets.
Volvo XC90 – from £54,275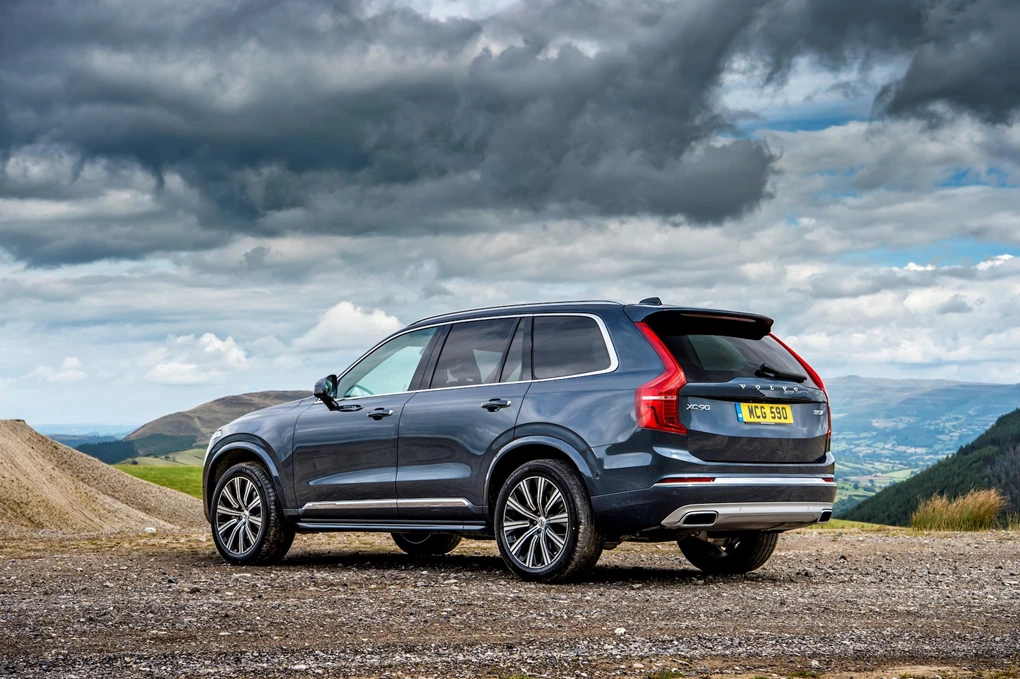 Ever since Volvo debuted its XC90 in the early 2000s, this large SUV has been a huge hit with families. Thanks to its impeccable safety record and the fact it can seat seven adults in comfort and luxury, it remains a superb choice. You can also choose it with a plug-in hybrid powertrain, and to its advantage, it's one of very few seven-seat PHEVs available.
Peugeot 5008 – from £28,480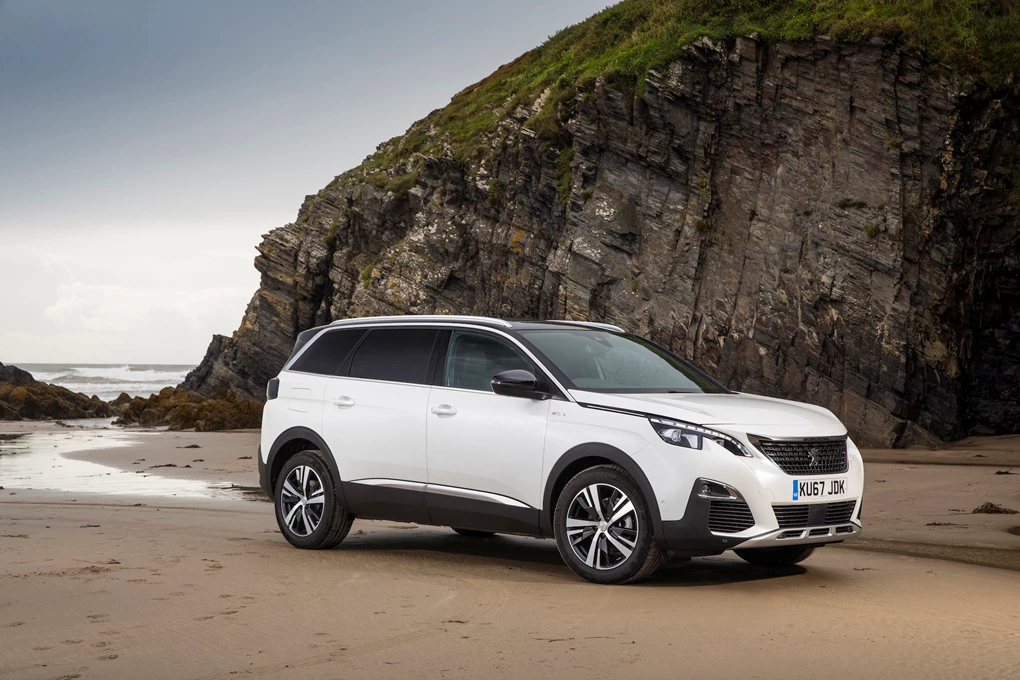 Despite being Peugeot's largest SUV, the 5008 is much smaller in terms of size than other models on this list. But the French firm has been very clever about its versatility, with clever touches such as individual sliding rear seats on the second row being a massive asset. Efficient engines, stylish looks and affordable pricing all adds to the appeal of the 5008.
Mercedes GLB – from £33,195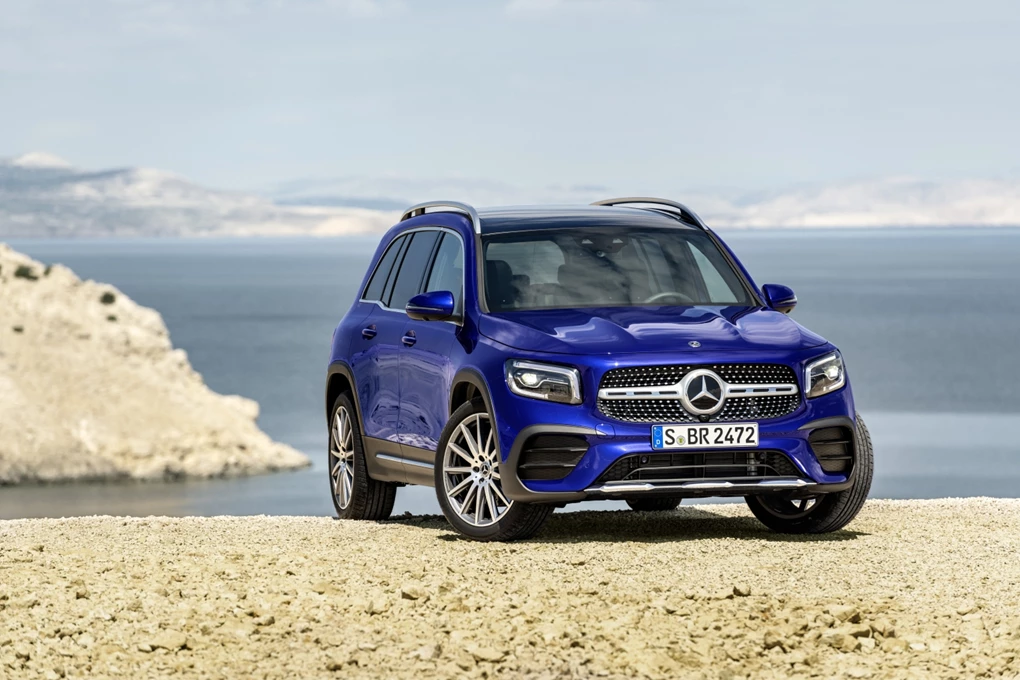 Traditionally if you've wanted a seven-seat Mercedes, you've had to opt for one of the German firm's flagship SUVs – either the GLE or GLS, both of which cost upwards of £50,000. But for 2020 Mercedes has introduced a new model – the GLB. It doesn't come as standard with seven seats, and if you have them fitted they're best for children. However, if you want a premium SUV with three rows of chairs, it's by far the most affordable option.
Ford S-Max - from £29,650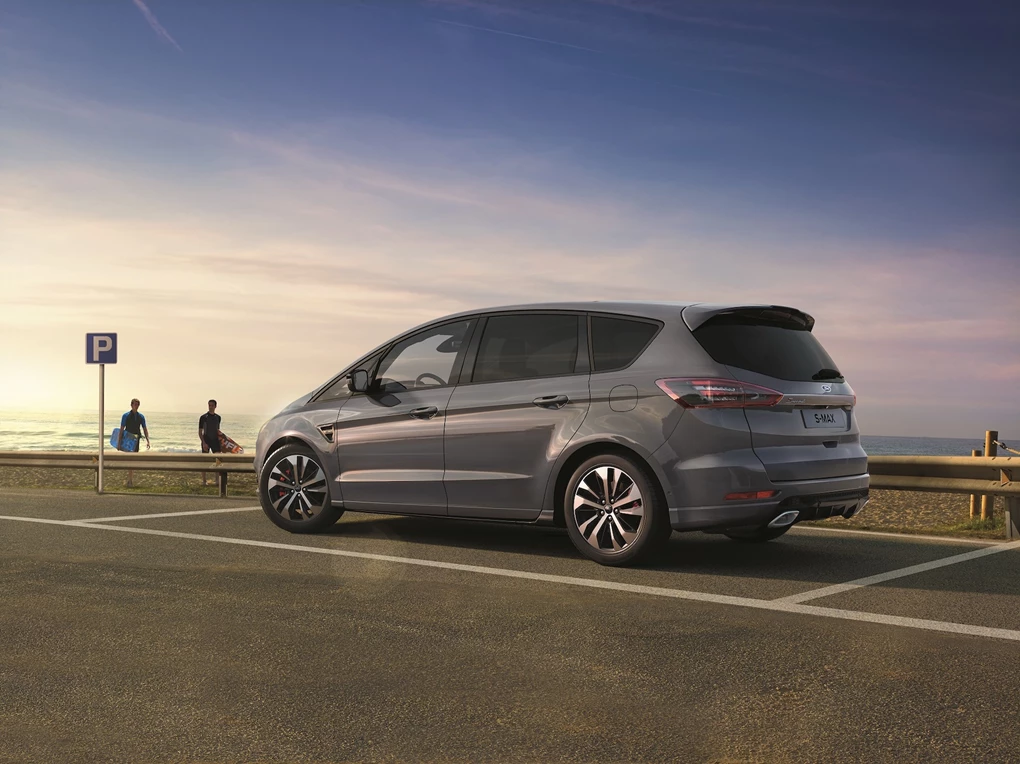 While all the options so far on this list have been SUVs, you shouldn't discount the humble MPV as these are often more affordable and spacious options. A great choice is the Ford S-Max, which also looks the part and is surprisingly good to drive for a people carrier – two things that make it our favourite over choice over the Ford Galaxy, which is slightly roomier. While the third row of sears are best for children, all but the tallest adults will be able to sit back there on shorter journeys.
BMW X7 - from £74,265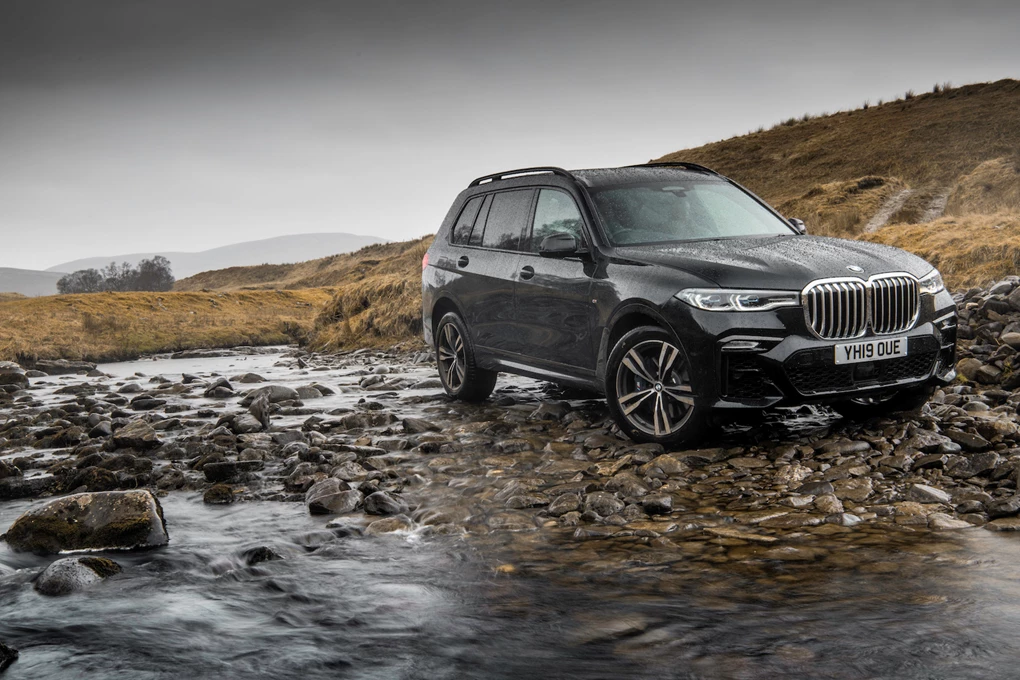 In the BMW SUV range, you can pick between the X5 or X7 if you're looking for a seven-seater. We've chosen the latter, though, which can seat seven adults in one of the most upmarket interiors available outside of the likes of Rolls-Royce and Bentley. It's unsurprising, given its gargantuan size, that the X7 is able to seat seven adults with ease, while the boot is huge, too. For a £500 option, you can also choose it in a more luxurious six-seat configuration.
Land Rover Discovery - from £48,340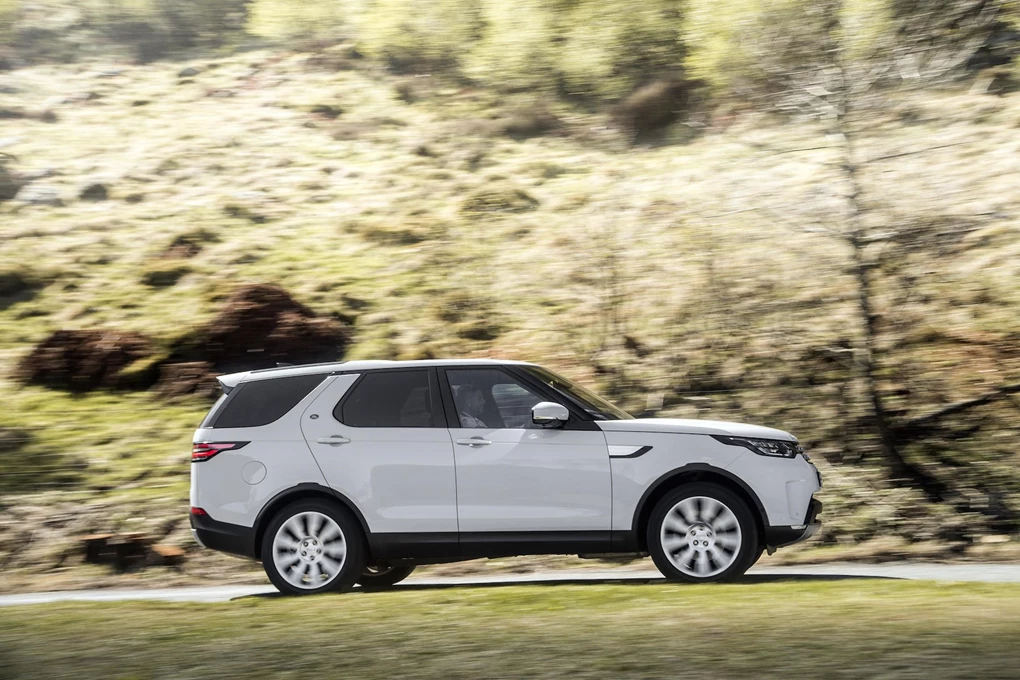 Speaking of huge cars, here's another one – the Land Rover Discovery. Few cars are as large and imposing on the roads as this, with the Discovery able to seat seven adults in superb comfort. That said, it's a tremendous family car as well – not least due to the fact it has five Isofix child seat mounting points. All engines offer plenty of power, while few SUVs are better on long journeys than the Discovery.
Citroen Grand C4 SpaceTourer - from £27,000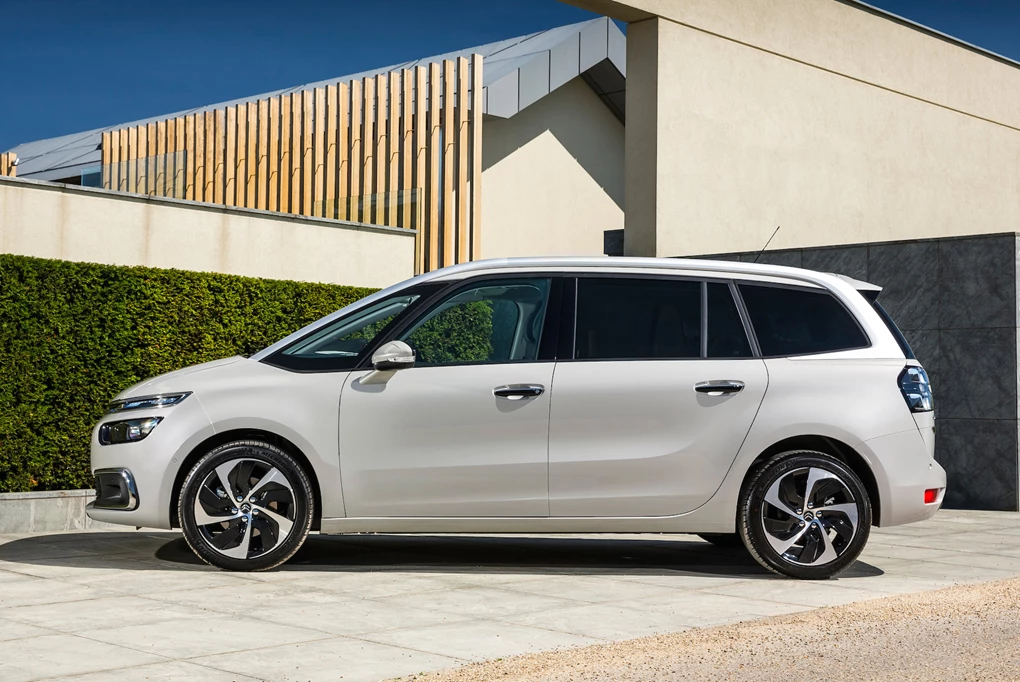 Jump behind the wheel of this spacious Citroen MPV and it's immediately obvious that family life is where the Grand C4 SpaceTourer excels. Features such as a rear-view mirror that lets you check what the children are doing in the back, along with rear sun blinds really demonstrate how well-suited it is for these duties. It's also very comfortable – helped by massaging front seats coming as standard – while bold styling and a unique interior help to make it stand out from the crowd.
Skoda Kodiaq – from £26,810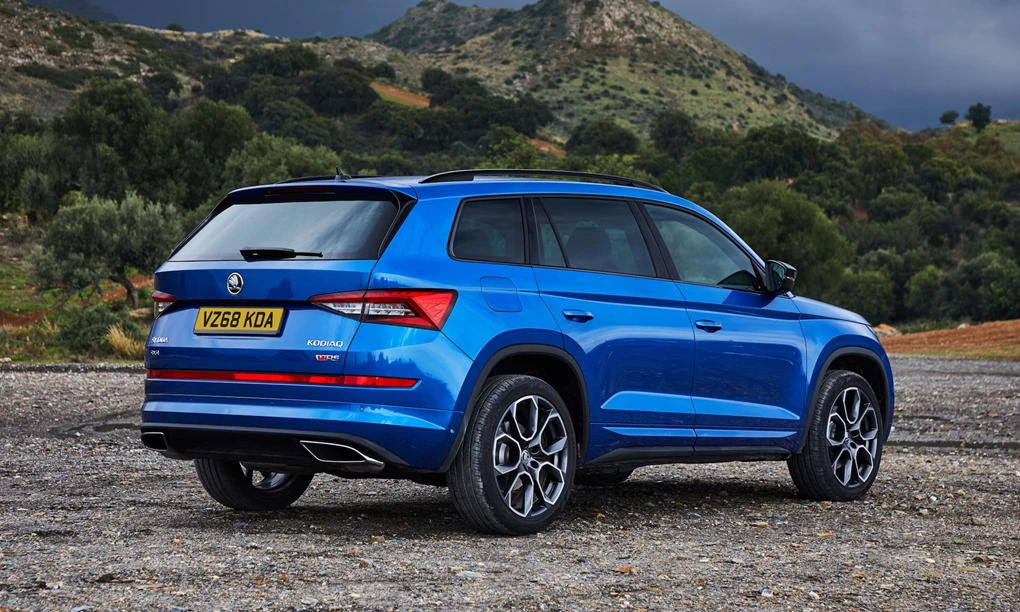 Skoda might not have launched its first seven-seater until 2017, but when you realise how good the Kodiaq is, it was certainly worth waiting for. Classy styling makes it look the part, while the cabin is very spacious and versatile. Adding to the appeal is the fact you're able to get in a host of derivatives – including rugged Scout and sporty vRS variants. With prices starting from just £26,810, it's also one of the most affordable seven-seat SUVs on offer.
Vauxhall Combo Life  – from £21,755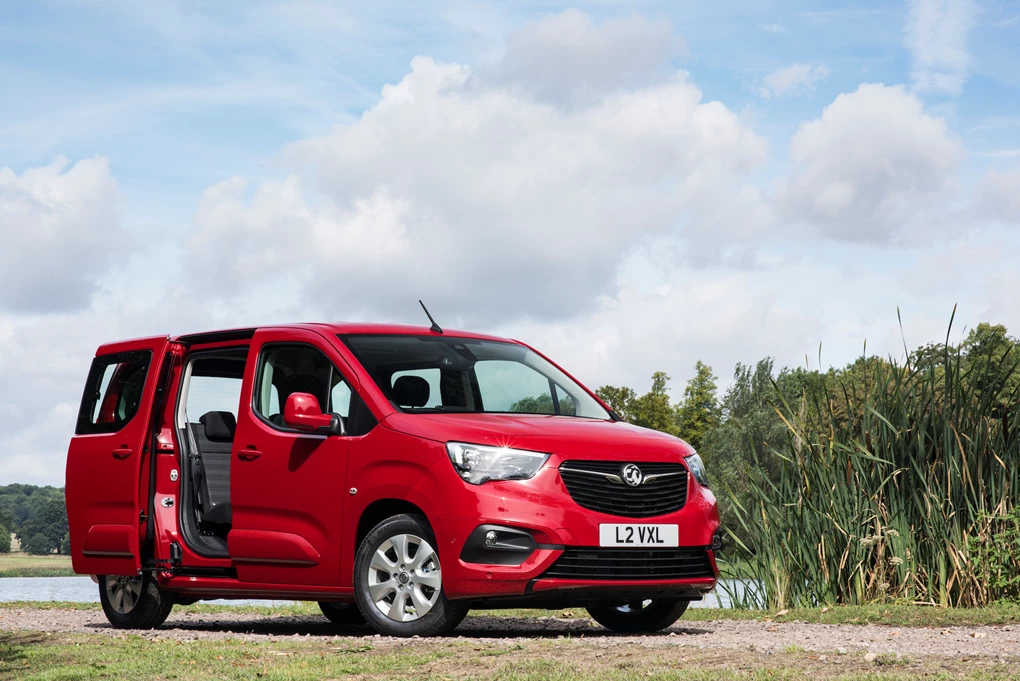 While MPVs and SUVs are probably your first port of call if you want a seven-seater, you shouldn't discount the number of van-based MPVs on offer. While not the most stylish or enjoyable to drive choices, few things can get close to just how versatile and roomy they are. The Vauxhall Combo Life is one of the best choices, and with prices starting from just £21,755, it represents superb value for money. While seven seats aren't fitted as standard, it's only a £500 extra to have them. A longer 'XL' version of the Combo Life is available if you want even more room.
Audi Q7 - from £56,880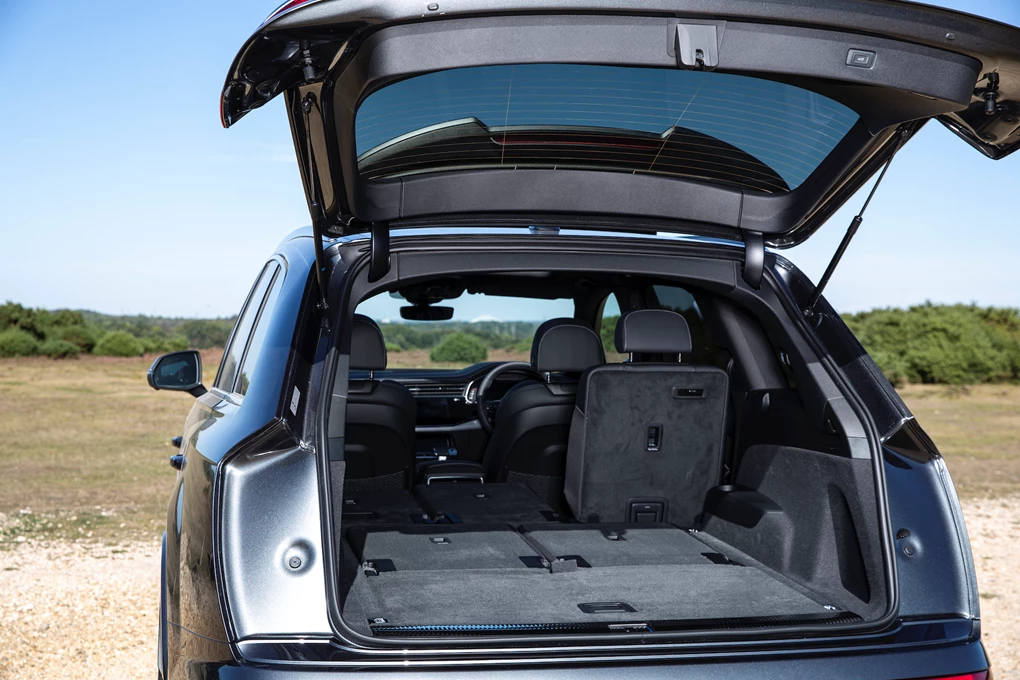 Last but not least is the only seven-seater available in Audi's line-up – the Q7. This is both one of the best SUVs available and also one of the most accomplished seven-seaters on offer. It's tremendously comfortable and also has a superb high-quality interior. Useful touches, including rear seats that fold flat at the press of button, are a particular highlight of the Q7.