With warmer weather returning to the UK, it's finally started to feel like summer once again. 
And one of the best ways to enjoy the warmer and sunnier climate is with a convertible – giving you that perfect wind-in-the-hair feeling and letting you enjoy the weather far more than a fixed-roof model ever could. 
The trouble is that many new convertibles command quite the price tag, but that doesn't have to be the case. Here are 10 of the most affordable new convertibles
Fiat 500C – from £15,925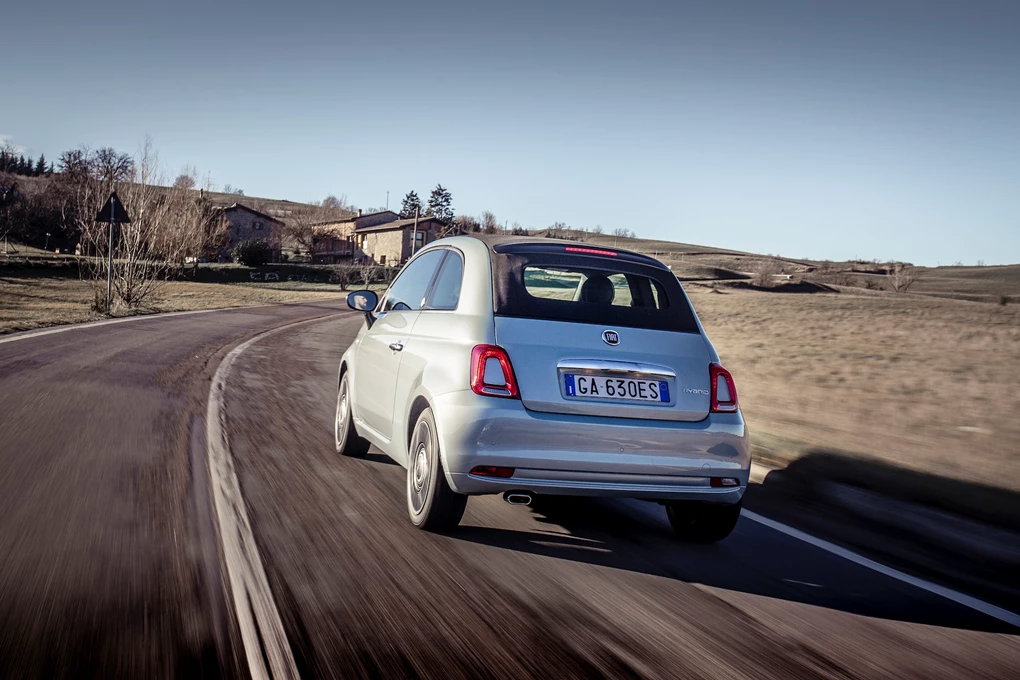 Think a new convertible has to cost a small fortune? Well, Fiat's 500C is there to prove that small drop-tops do still exist, with a starting price of £15,925 making it by far the most affordable model of this type. 
Though it won't be especially fun or sporty, the 500C's stylish design and electrically retracting drop-top makes it an appealing option, while an efficient mild-hybrid petrol engine also means it will be affordable to run.
Enquire on a new Fiat 500C
Abarth 595C – from £20,425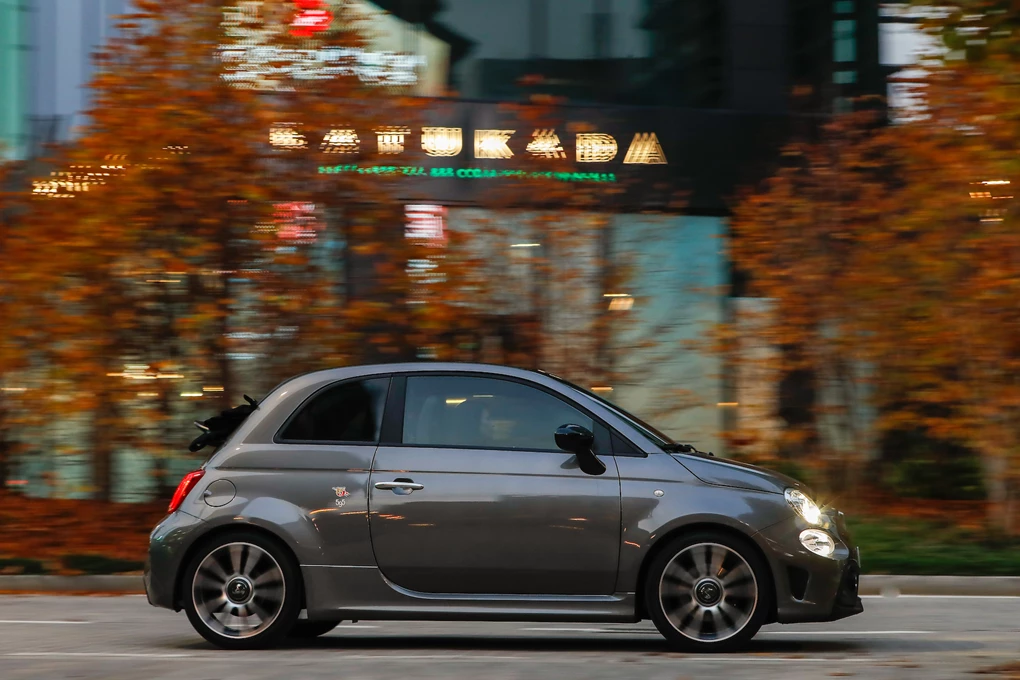 But if you fancy a Fiat 500C with a bit more spark, thankfully the performance brand Abarth exists – fettling this drop-top with a sportier driving experience thanks to a range of upgrades and a bigger engine. 
With a starting price of £20,425, it still represents great value, while its turbocharged 143bhp 1.4-litre petrol engine also enables a 0-60mph time of under eight seconds.
Enquire on a new Abarth 595C
Smart EQ Fortwo Cabrio – from £21,620 (including plug-in car grant)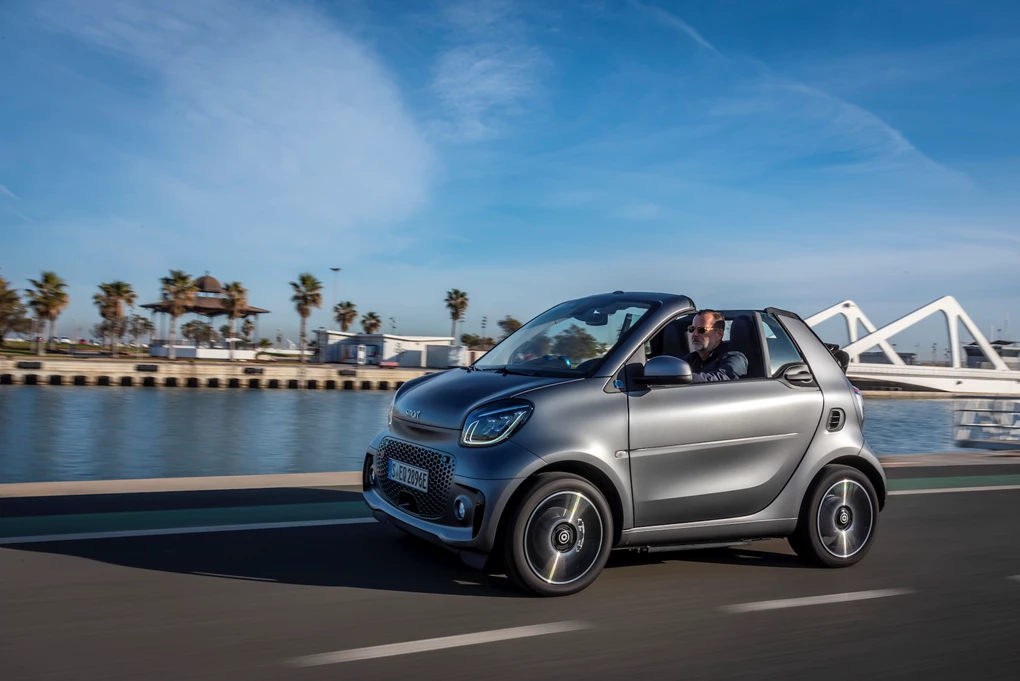 Convertibles come in all shapes and sizes, and this one is rather different from most – the Smart EQ Fortwo Cabrio. This funky city model continues to be unbeatable around town thanks to its tiny dimensions, while the brand has also switched to becoming electric-only in recent years. 
It means the EQ Fortwo Cabrio essentially delivers a near-silent driving experience, though just be aware its 81-mile electric range is poor, and limits it to buyers in towns and cities only. 
Enquire on a new Smart EQ Fortwo Cabrio
Mini Convertible – from £21,305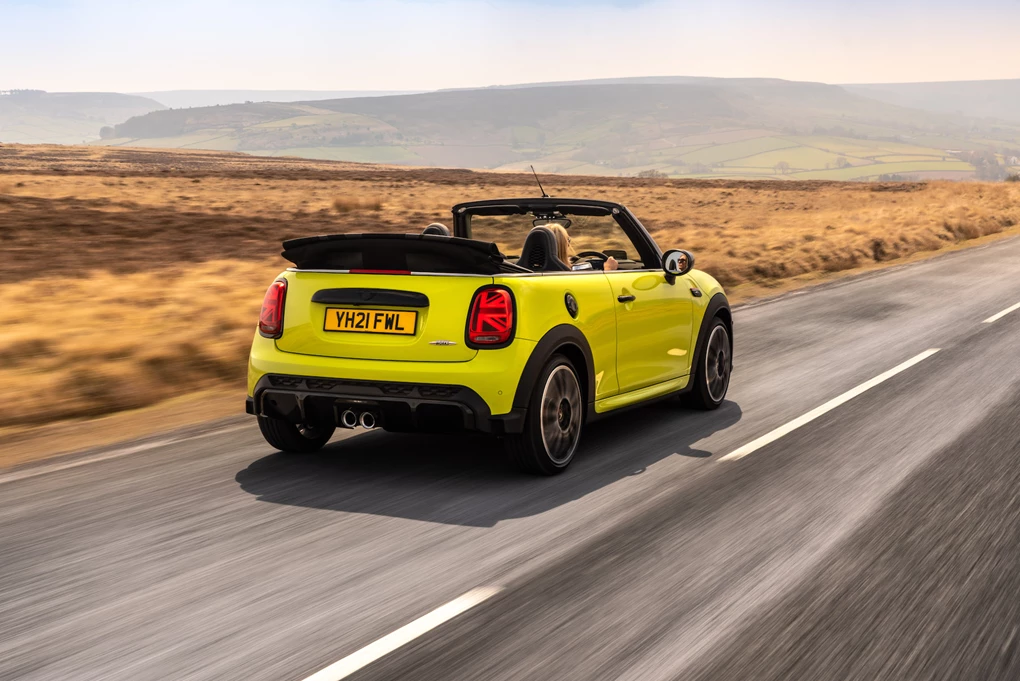 Mini's Convertible is actually the most popular new drop-top in the UK, and with its fun driving experience, cool styling and high-quality interior, it's not hard to see why. It's also a genuine four-seater, though adults might not want to sit in the back for any significant journeys. 
A whole range of engine options are also available – from the affordable Cooper through to the hot John Cooper Works model that packs a 228bhp 2.0-litre petrol engine under its bonnet.
Enquire on a new Mini Convertible
Mazda MX-5 – from £24,055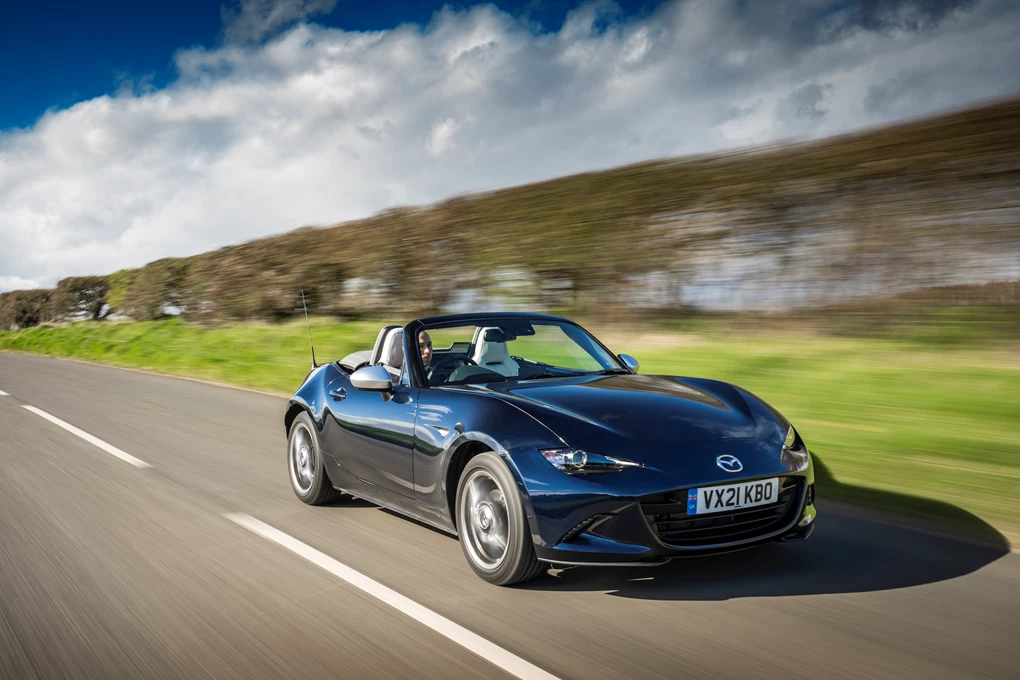 Affordable two-seat roadsters were quite popular not so long ago, but today Mazda's popular MX-5 more-or-less has a class all to itself. It proves that a small, light, rear-wheel-drive sports car can still be exhilarating to drive, and at a fraction of the price of many other drop-top performance models. 
With a £24,055 starting price, it's also competitively priced, while buyers have the option of the traditional manual fabric top, or an electric folding-metal 'RF' version.
Enquire on a new Mazda MX-5
Fiat 500 Convertible – from £26,645 (including plug-in car grant)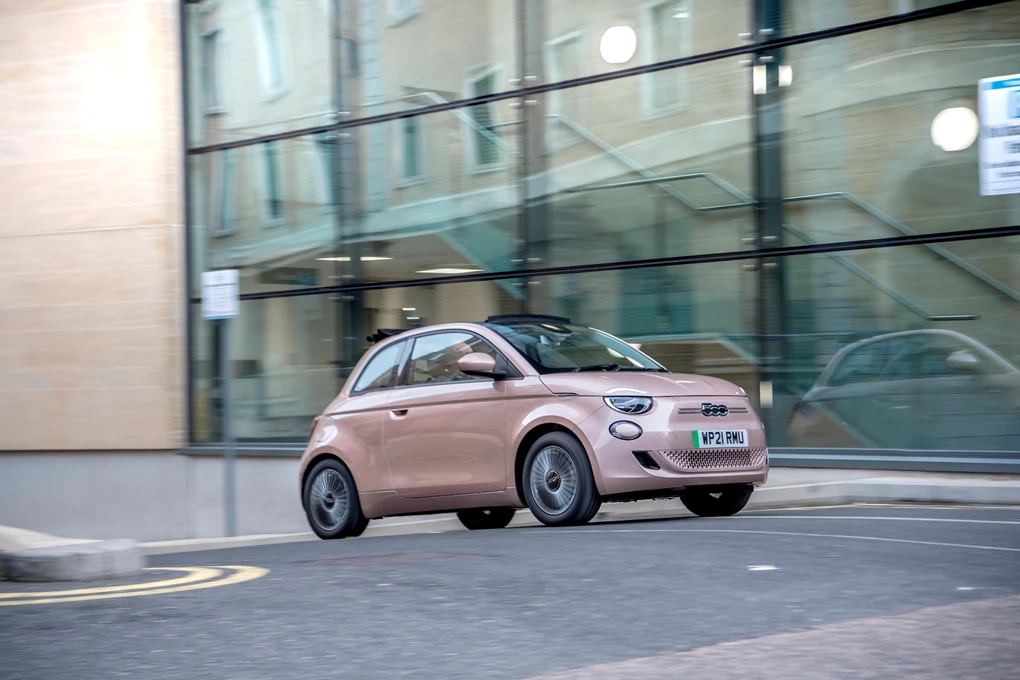 Yes, it's another convertible Fiat 500, but this one's quite different as it's the Italian firm's new electric version. Sitting on completely new underpinnings, it's better to drive, nicer inside and looks far more modern than its standard petrol sibling. 
It also comes with a generous 40kWh battery as standard, which enables a really impressive 199-mile range, while 100kW rapid charging capability means that long journeys can be quite easily carried out.
Enquire on a new Fiat 500 Convertible
Volkswagen T-Roc Cabriolet – from £27,860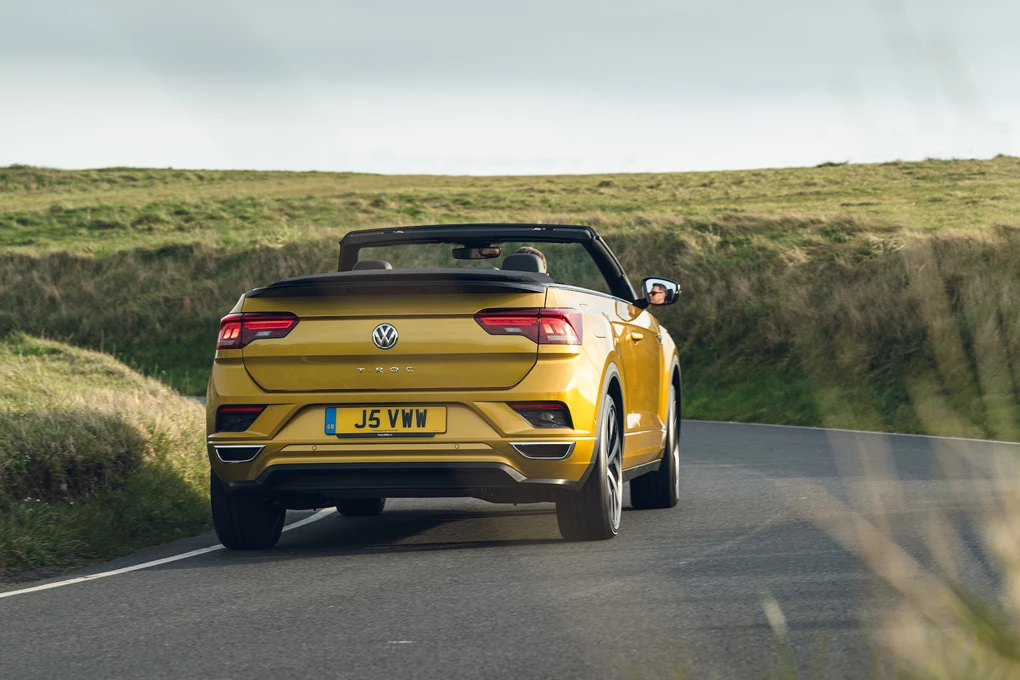 If you're looking for a convertible but don't want to go the obvious route, you should take a look at the Volkswagen T-Roc Cabriolet. Based on the brand's popular crossover, this is the only SUV-styled convertible you can buy new today. 
Though it won't appeal to all, it's actually quite roomy for a cabriolet, with a cabin that can seat four and a raised ride height that makes it easier to get in and out of.
Enquire on a new Volkswagen T-Roc Cabriolet
BMW 2 Series Convertible – from £30,700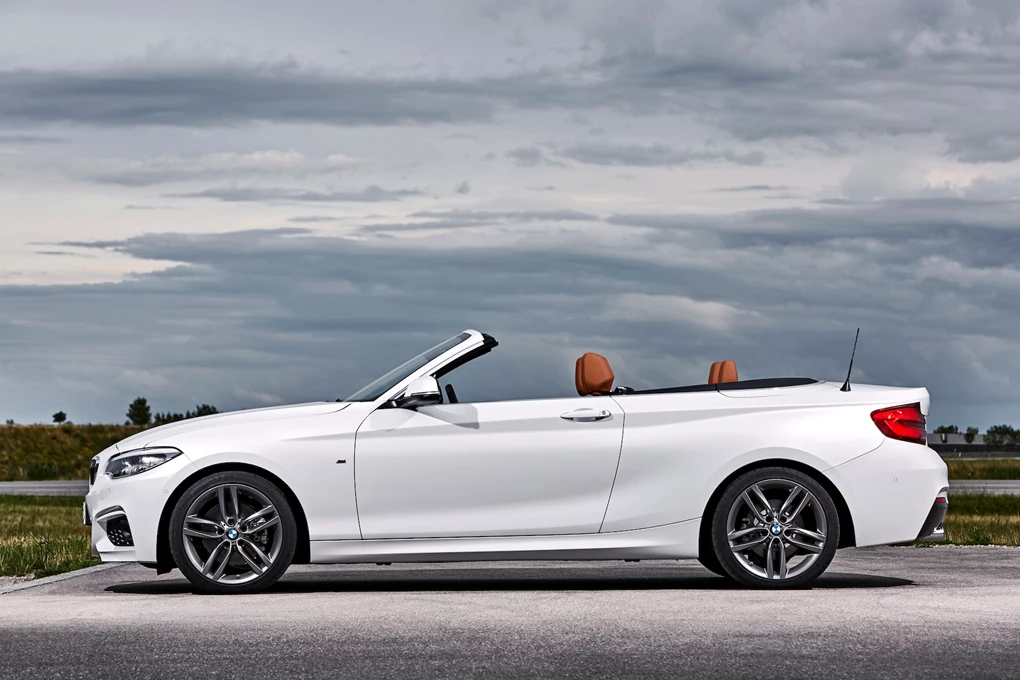 BMW might be readying a new version of its 2 Series for later this year, but the outgoing model is still a great option, especially if you fancy something a little more upmarket than others on this list so far. 
It's also great fun to drive, surprisingly roomy inside and still feels modern, even though it's actually several years old now.
Enquire on a new BMW 2 Series Convertible
Audi TT Roadster – from £35,545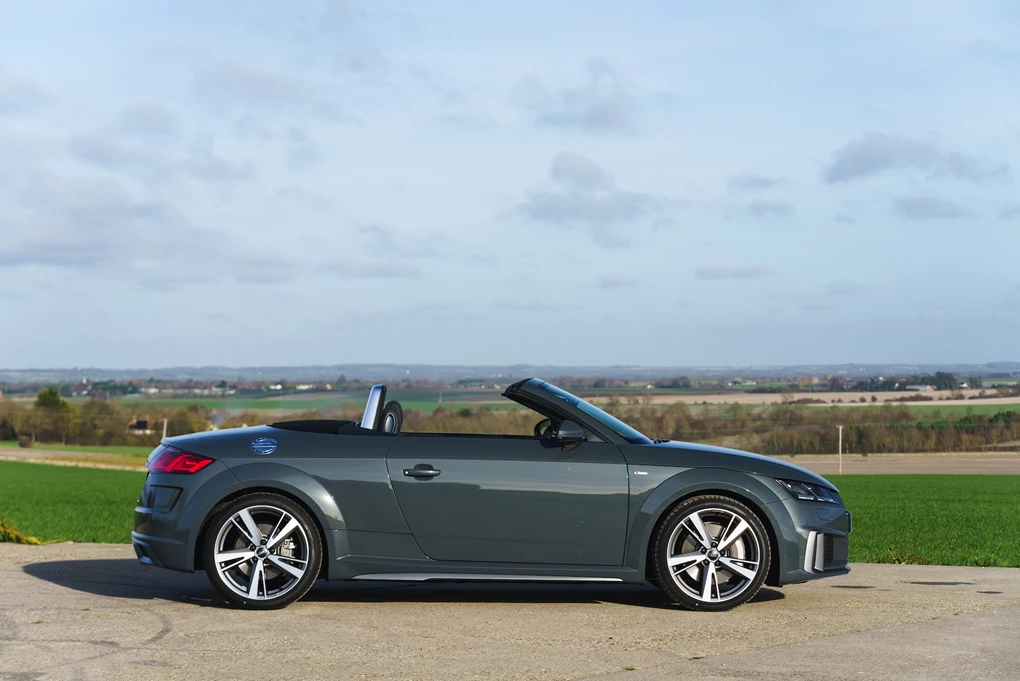 So, these convertibles might now not be quite so 'affordable', but the TT Roadster is the cheapest way to get behind the wheel of a drop-top Audi. That's doing it a disservice, though, as this model is great fun to drive, looks fantastic and has a seriously upmarket-feeling interior. 
A 194bhp 2.0-litre petrol engine is also the 'standard' engine, delivering strong performance, yet still alongside reasonable running costs.
Enquire on a new Audi TT Roadster
BMW Z4 – from £38,760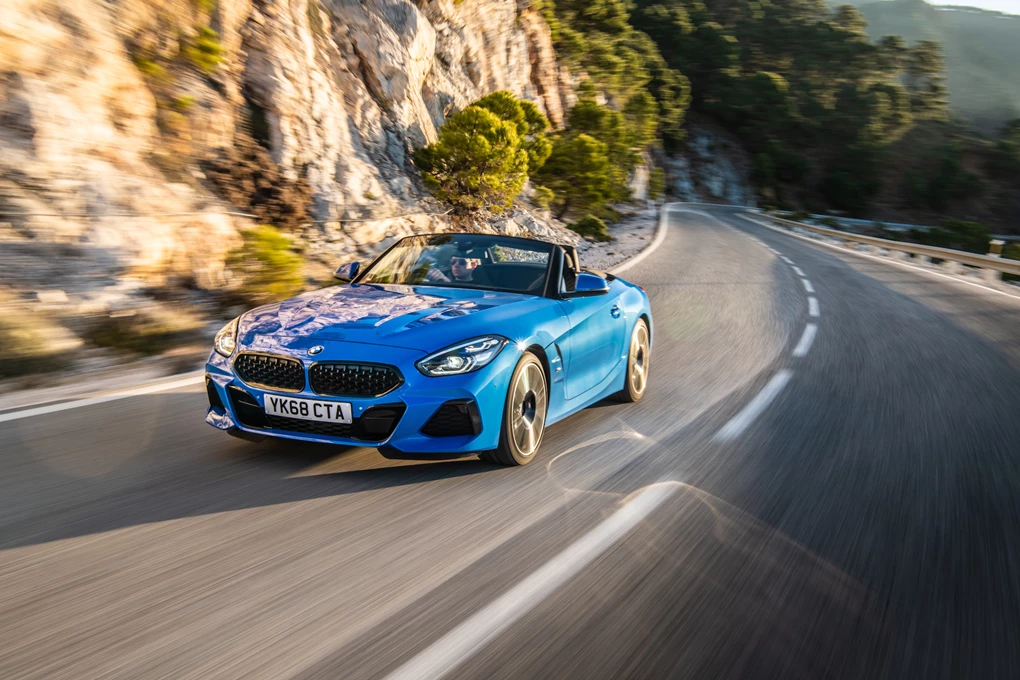 At close to £40,000, BMW's Z4 is certainly not cheap, but where quality and performance is concerned, it's hard to beat at this price point. A strict two-seater, it's also this German firm's only true 'roadster'. 
Sharp styling means it stands out from the crowd, while it also handles fantastically – making it a delight to drive on a hot and sunny day with the roof down. 
Enquire on a new BMW Z4