People looking for practical cars are now looking for towards SUVs and crossovers more than any other.
But the estate segment is one that is filled with many great options that rival its built-up competitors for storage space, while also looking much sleeker.
Here are 10 estate cars that you should be looking at in 2019…
Skoda Superb Estate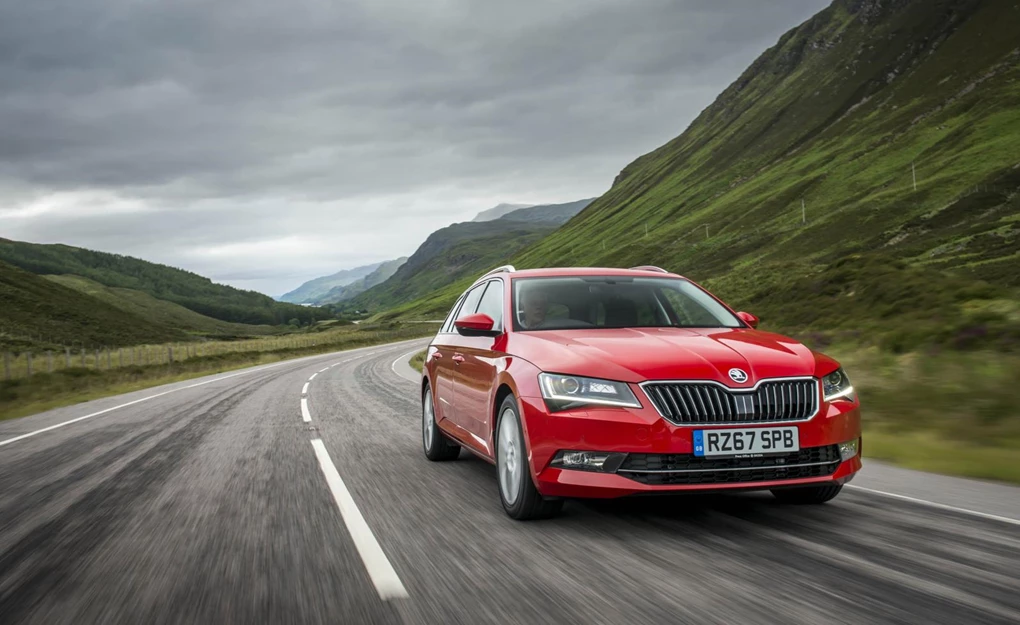 See Available Skoda Superb deals
Based on one of our favourite saloons, the Superb Estate provides one of the largest load spaces, while also offering lots of passenger comfort features and space. The 660-litre boot can be extended to a massive 1,950 litres when the rear seats are folded flat – while there are multiple storage compartments throughout the cabin. Models come as standard with a touchscreen infotainment system, air conditioning, LED daytime running lights and automatic post collision braking.
Mercedes-Benz E-Class
See Available E-Class deals
As one of the most stylish estate cars around, the Mercedes-Benz E-Class offers one of the most capacious cabins, while also offering a really big boot. When you don't need the back seats, the 640-litre rear load space can be extended to 1,820 litres, which is more than enough for most circumstances. The rear bench is also split 40/20/40, so you can choose individual seats to fold down if you need to. From the base spec, models come with an automatic tailgate, LED headlights and keyless go – while customers can also choose an All-Terrain off-road option or the fast AMG E63.
BMW 5 Series Touring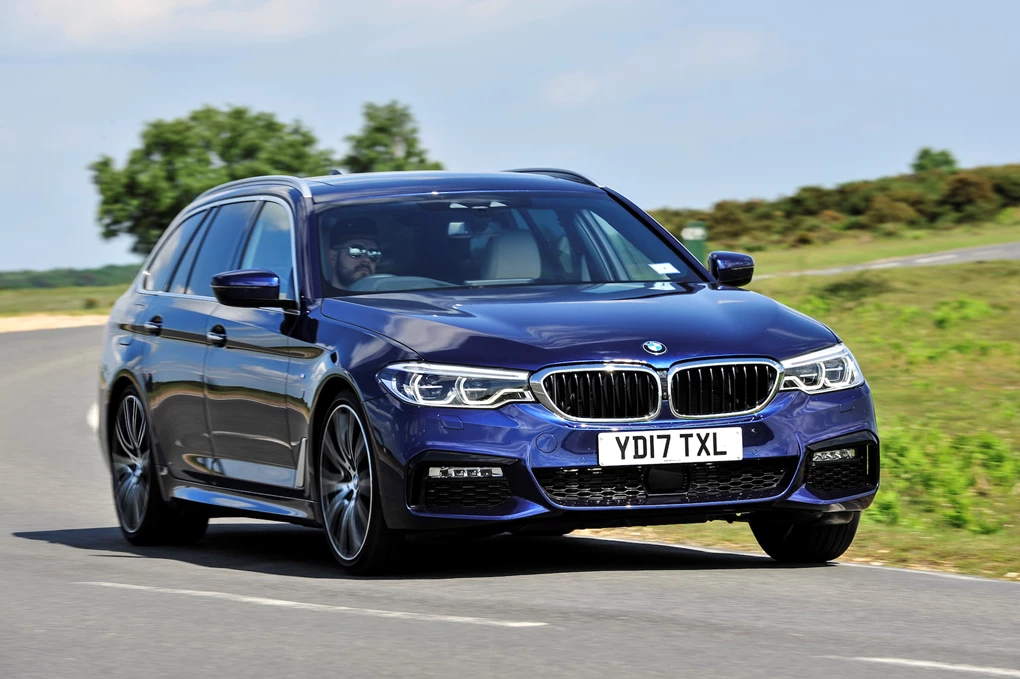 See Available 5 Series deals
Like the Mercedes, the BMW 5 Series Touring is one of the more stylish estate options around, while also being of the best to drive. The boot may not be as large as some of its rivals due to its lower roofline – 530 litres – but you will find that more than enough in most situations. Even if that space isn't large enough, you can drop the rear seats down and have 1,700 litres at your disposal. From the base spec, models come with air conditioning, a 10.25-inch infotainment display and an automatic tailgate.
Audi A6 Avant
See Available A6 Deals
Soon to be available as the RS6 performance model, customers are able to get their hands on the new Audi A6 Avant, which – like its German rivals – looks really cool in almost every spec and comes with a decent amount of storage space. The 565-litre boot space is likely to be good enough for most people to use, but if you need extra room, you can fold the rear bench flat and have 1,680 litres. As standard, the A6 Avant comes with a mild hybrid system for improved efficiency, climate control, a dual-touchscreen infotainment setup and smartphone connectivity.
Volvo V60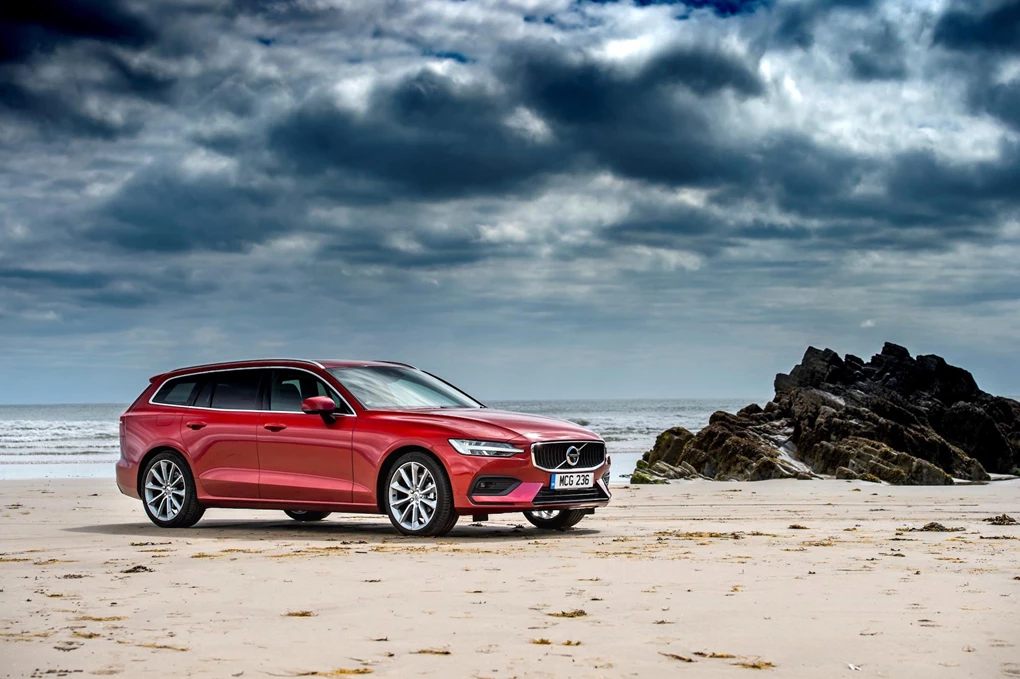 See Available V60 Deals
As the most recent addition to the revamped Volvo line-up, the V60 offers the latest from the Swedish brand's safety department, while also being one of the coolest-looking cars currently available. The mid-sized estate comes with a 529-litre boot, which is great considering its smaller than all the models listed so far. The 60/40 split rear seats can be folded flat so customers can have up to 1,441 litres of storage to use. All models come with the nine-inch Sensus infotainment system, as well as air conditioning, LED headlights, leather trim and adaptive cruise control.
Peugeot 508 SW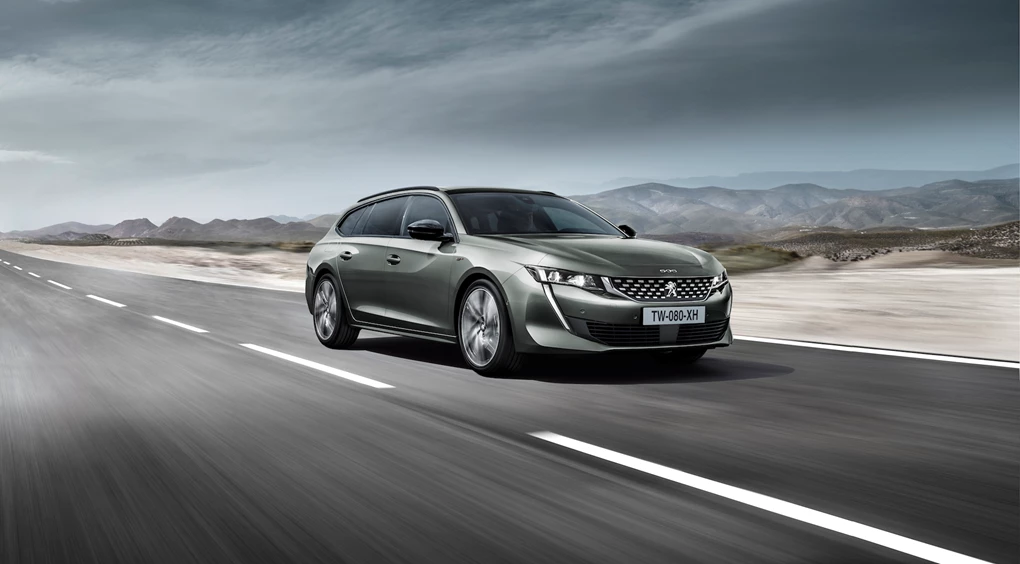 See Available 508 deals
Recently, Peugeot has been offering customers with better-looking vehicles that come with excellent features and lots of practicality. One to be coming out in 2019 is the 508 SW estate, which is based on the recently updated 508 saloon and it comes with a 530-litre boot for you to use. The rear bench can be folded down to reveal a 1,780 load space, which is excellent when you consider the low-slung roof. A plug-in hybrid option will be available mid-way through 2019 and the 508 SW comes as standard with a digital instrument display, adaptive cruise control and a driver-focused cockpit.
Ford Focus Estate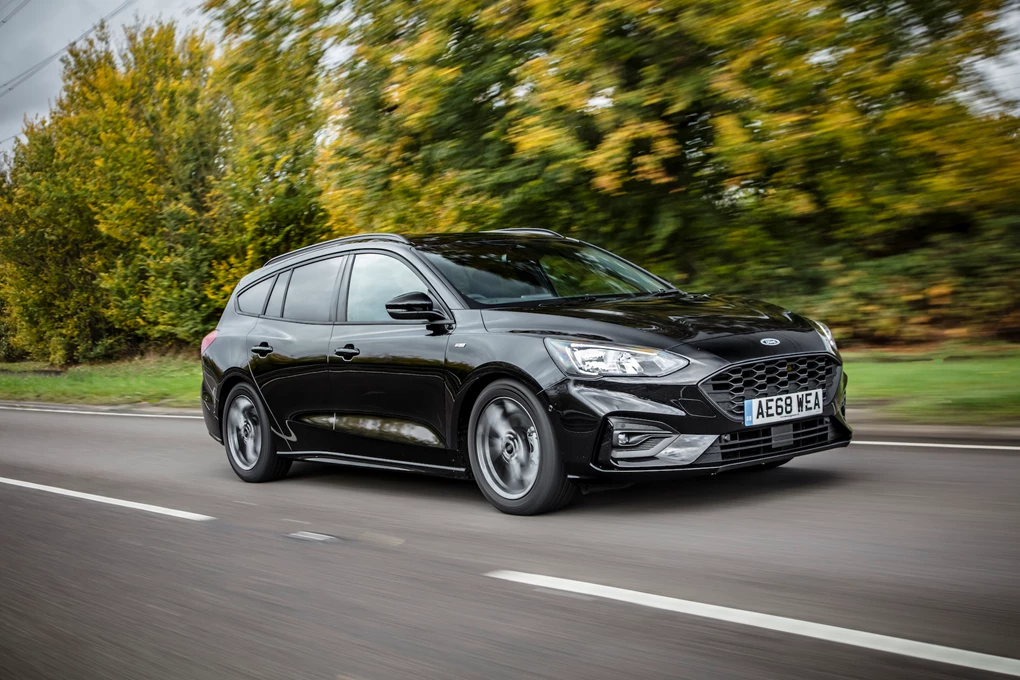 See Available Focus deals
As one of the country's most popular models, it's likely that the Focus will be high on many peoples lists – and for good reason. The stylish 2018 Focus is offered with an extended version that comes with a 608-litre boot space that is larger than many of its key rivals, but if that isn't quite enough, you can drop the rear seats and have 1,653 litres of storage space at your disposal. As standard, Focus Estate models come with LED daytime running lights, intelligent speed assist and air conditioning, as well as the Sync 3 infotainment system.
Jaguar XF Sportbrake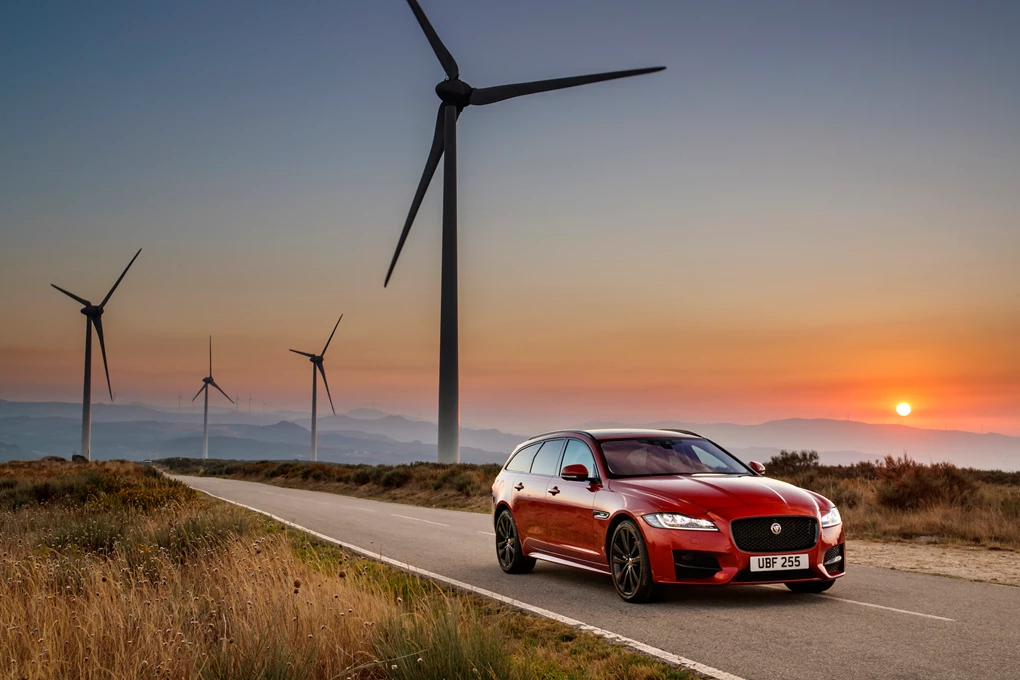 See Available XF Deals
If you're after an alternative to the German premium estates, then the Jaguar XF Sportbrake could be the option for you. The stylish model offers 565 litres of rear load space in the standard configuration, but when you drop the 40/20/40 split rear seats, users will find 1,675 litres. XF Sportbrake models are available with a series of safety features, such as autonomous emergency braking, lane departure warning and blind spot assist, as well as the Touch Pro infotainment system and a head-up display.
Mini Clubman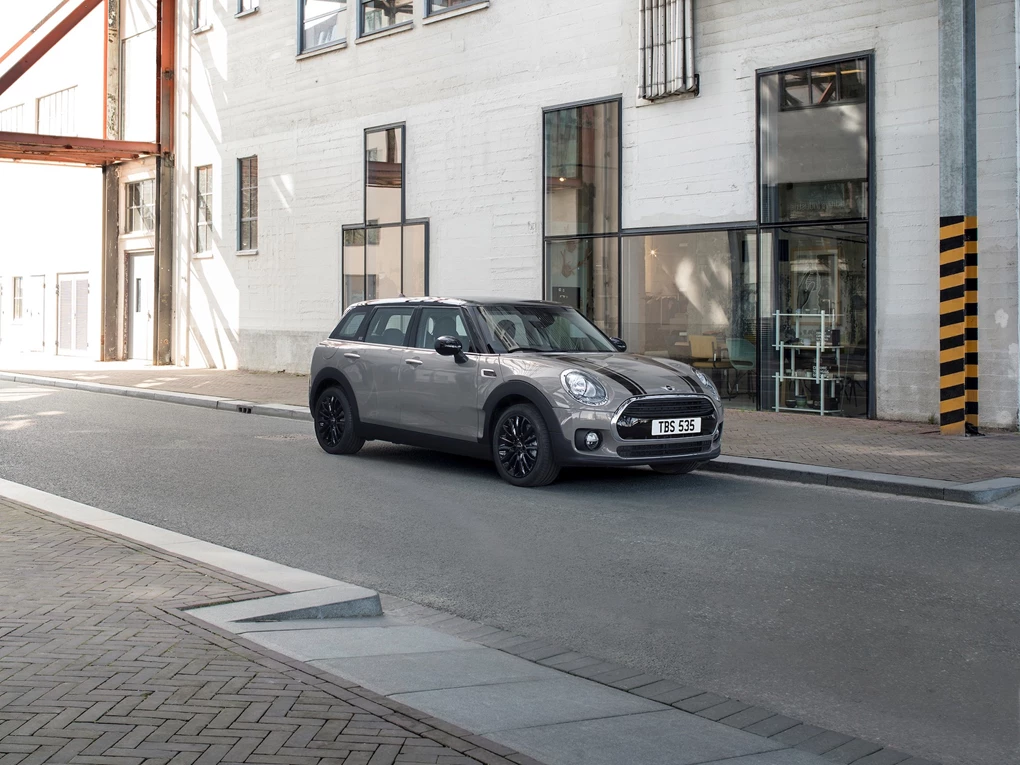 See Available Clubman deals
It may not be the largest estate around, but if you're looking for an option that has retro looks and is great for fans of smaller vehicles, the Mini Clubman could be for you. With styling based on the Hatch, the Clubman has unique split rear doors that can be opened automatically and reveals the 360-litre boot space. When the rear seats are folded flat, customers will have 1,250 litres to use. As standard, Clubman models come with a 6.5-inch screen, Bluetooth and satellite navigation.
Dacia Logan MCV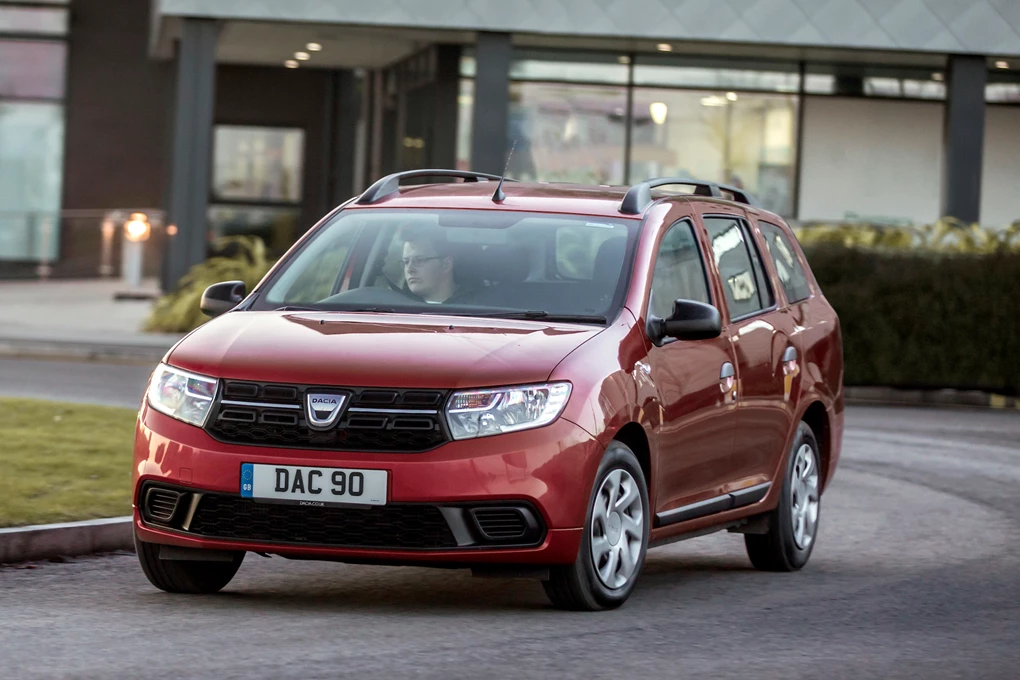 See Available Logan deals
As what is one of the cheapest models to buy on the British market, the Dacia Logan MCV offers one of the best load spaces for its segment – 573 litres – while offering the bare essentials for any driver. When the rear seats are folded down, customers will find a 1,518-litre load space, which should be more than enough for most people. Although not all models come well-equipped, you can get a seven-inch touchscreen and rear parking sensors.