When it comes to choosing your next company car, the options available can seem endless.
However, if you're a fan of the latest gadgets and having the most up-to-date technology, then this can help to whittle down your number of choices.
Here we've chosen five great company cars for tech lovers.
Audi e-tron
Enquire on a new Audi E-Tron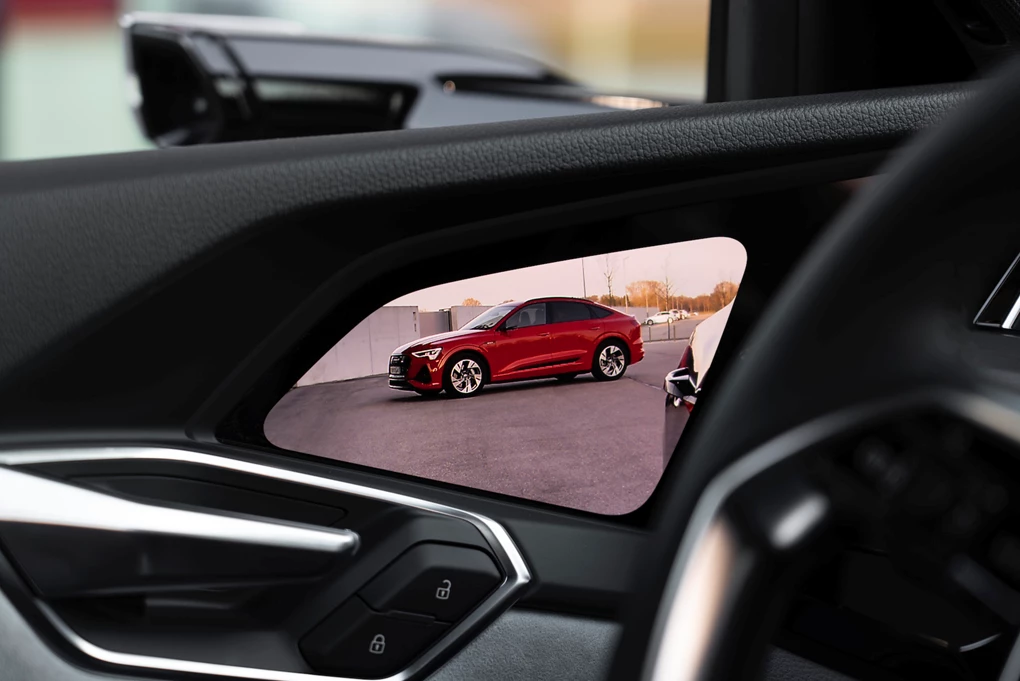 Audi debuted its e-tron in 2019, and ever since then this model has seriously impressed with the levels of technology it's available with. Alongside its all-electric powertrain, the e-tron comes as standard with three digital screens – one for the media, another for the climate control and a third for the digital dials.
On top of this, you can add 'digital' door mirrors, which essentially means small cameras are mounted to the side of the car which then project images into the interior. It's one of the very first cars to feature the tech. Taking things up another notch is the new coupe-like Sportback variant, which is the first car to feature digital Matrix LED headlights, which can be adjusted 5,000 times per second. The model offers an electric range of around 250 miles, while, as with all EVs, you won't have to pay a penny in company car tax in the 2020/21 financial year thanks to its benefit-in-kind of zero per cent. 
Alfa Romeo Stelvio
Enquire on a new Alfa Romeo Stelvio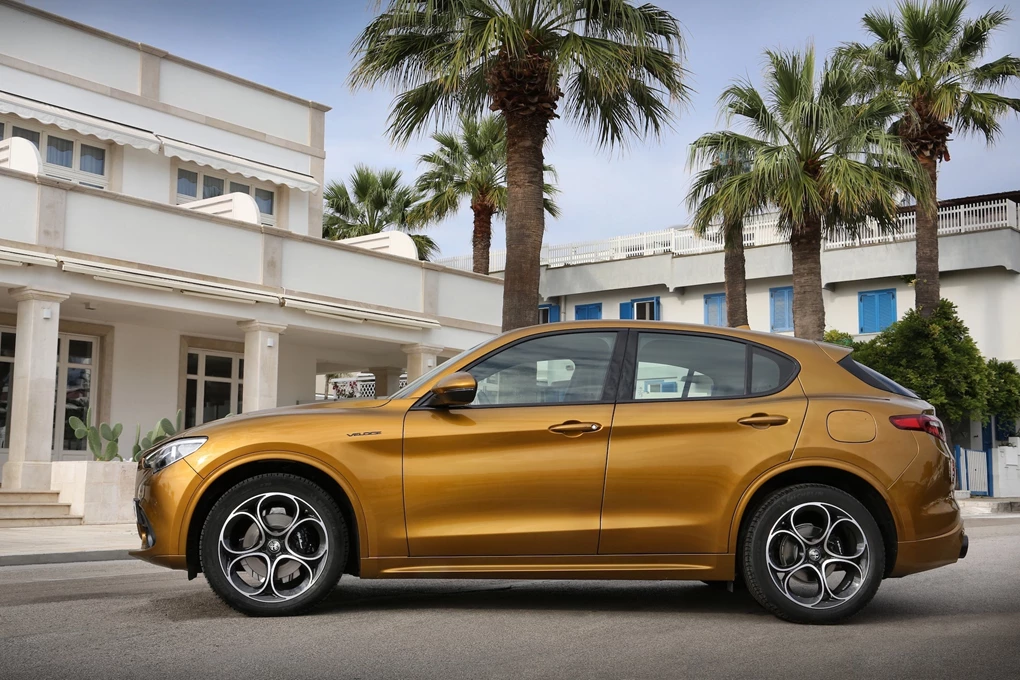 Alfa Romeo's Stelvio might not be laden with the same levels of kit as the e-tron above, but the latest version of this stylish sporty SUV features more technology than ever.
One particular highlight on this updated model is the 8.8-inch touchscreen. Alfa Romeo has improved it by adding additional zoom and pinch functionality (similar to a smartphone), while new displays can show various displays all at the same time – unlike rivals. That said, when using the satellite navigation you're still able to have a full screen of the maps. New Level 2 autonomous driving functionality has also been added – this comes into play with adaptive cruise control and 'Highway Assist' functions. While no electrified powertrain options are available just yet, a BIK of 35 per cent is credible for a model of this size.
Volvo S90
Enquire on a new Volvo S90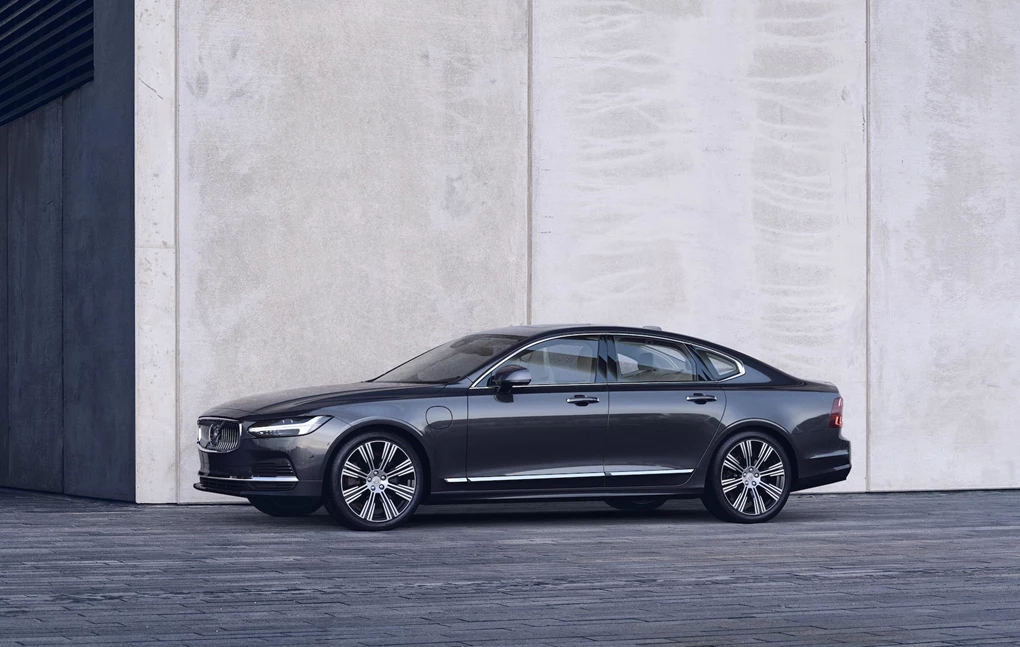 Volvo has recently announced a revised version of its flagship S90 executive saloon, and along with styling changes, the model has now switched to a hybrid-only range – the sole powertrain now being the powerful and punchy T8 PHEV.
But one particular highlight of this model remains its connected functions, which are powered through the 'Volvo On Call' app. While not unique to the Scandinavian firm, Volvo was and remains one of the frontrunners with this tech. The app can tell you all kinds of things about the car – its range, whether it's locked and the charging status of the car, too. You can also heat or cool the interior remotely. The model can travel for around 25 miles on electricity, while its low CO2 emissions make it a great company car option – giving it a BIK of just 10 per cent.
BMW 1 Series
Enquire on a new BMW 1 Series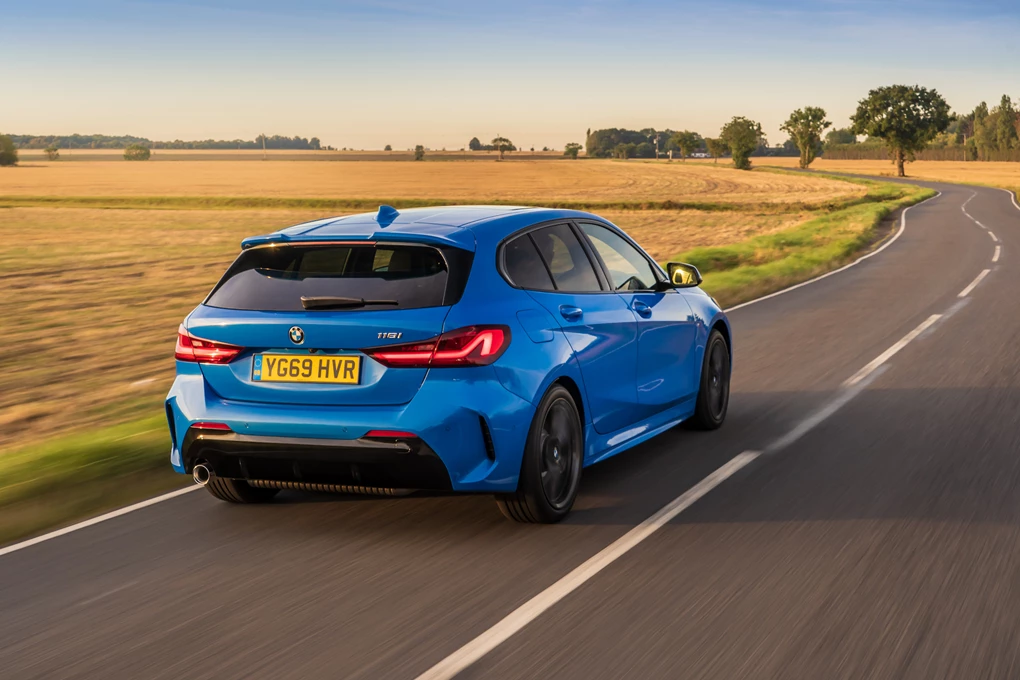 While the 1 Series might be BMW's most compact model, it certainly doesn't scrimp on the technology front as this premium hatchback is available with many of the gadgets you'll find on some of the firm's most expensive models.
A few highlights that will keep you entertained is the 'Intelligent Personal Assistant', which is an advanced Alexa-like voice control system that aims to make your life just that bit easier. What's more, the model comes with tech that can find empty parking spaces and then can help you park when you get there. Thanks to the latest model's efficiency improvements, it makes the 1 Series even more appealing as a company car – a BIK of just 26 per cent available on 116d versions.
Mini Electric
Enquire on a new Mini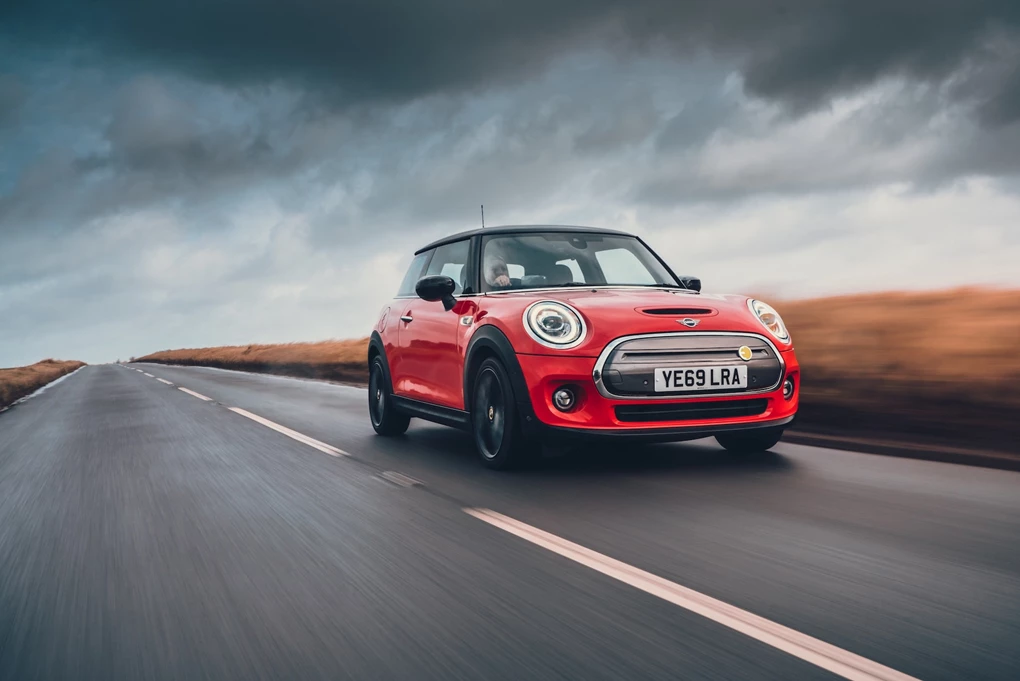 Mini's first EV is a superb inner-city company car, with its mixture of incredibly low running costs and enjoyable driving experience making it an absolute delight to run. Just like the Audi e-tron, this model has a BIK of zero per cent – meaning you'll pay nothing in company car tax in the current financial year, and then one and two per cent for the two years afterwards. A 145-mile electric range might not set the standard, but it's plenty if you don't have to regularly do extended journeys.
Despite its small size, though, Mini has crammed its stylish supermini with technology. For starters, the model comes with a new digital driver display (replacing traditional dials) – it's the only Mini to feature this. Flagship 'Level 3' models are those that really impress – adding Matrix LED headlights, a Harmon Kardon sound system, a head-up display and a large upgraded 8.8-inch touchscreen to name but a few luxuries.