Electrified cars continue to gain momentum, and while there's plenty of talk about EVs, you shouldn't forget about the importance of hybrids. 
Whether it's models that require you to plug in or those that can 'self-charge', many manufacturers now offer vehicles of this type. The trouble is that they can often be quite pricey, though a growing number of manufacturers are introducing more affordable options. 
Let's take a look at five great hybrid cars for less than £30,000.
Toyota Yaris – from £20,210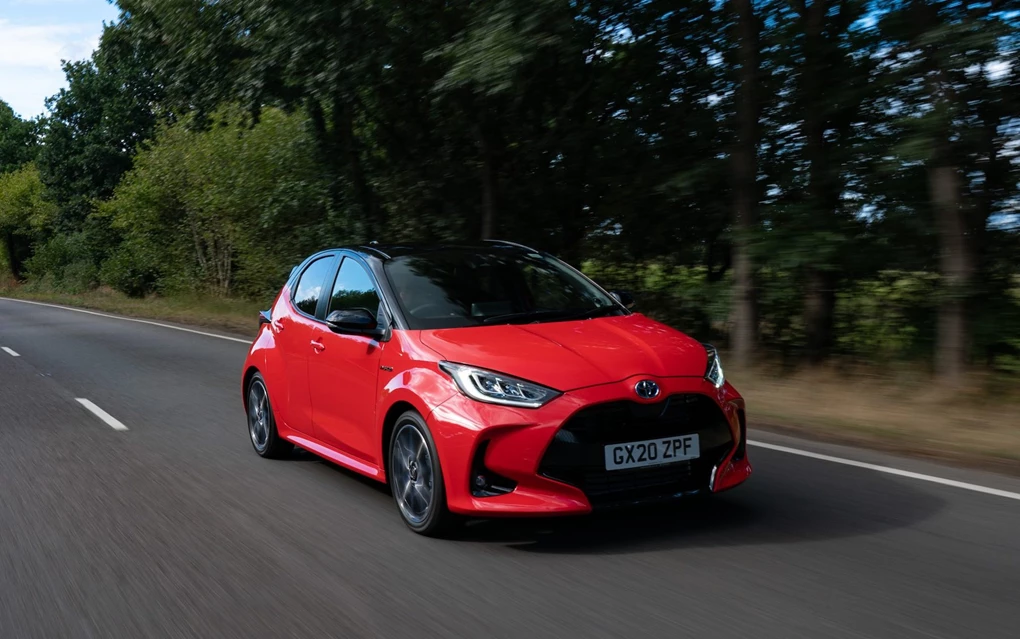 Toyota is a clear leader in the world of hybrid cars, and without this Japanese firm's efforts, these models likely wouldn't be as popular as they are today. It has continued to make its hybrids better and better over the years, and the brand's new Yaris supermini is its best yet. 
Offering a smooth driving experience, its 1.5-litre petrol-electric setup is impressively efficient – returning up to a claimed 68.8mpg, with CO2 emissions of 92g/km. The Yaris is also stylish, well-equipped and excels when it comes to safety.
Enquire on a new Toyota Yaris
Renault Clio E-Tech – from £22,190
Renault didn't even have a hybrid in its range a couple of years ago, but now the French firm's line-up is brimming with models featuring this. The most affordable hybrid Renault is the Clio E-Tech, which uses an innovative 1.6-litre petrol-electric setup that offers impressive efficiency – the French firm claims 64.2mpg, along with CO2 emissions of 99g/km. 
At the same time, the Clio impresses with its smart exterior design and practicality for a car of this size. Its interior is also very smart, looking and feeling far more premium than you might expect.
Enquire on a new Renault Clio
Kia Niro – from £26,295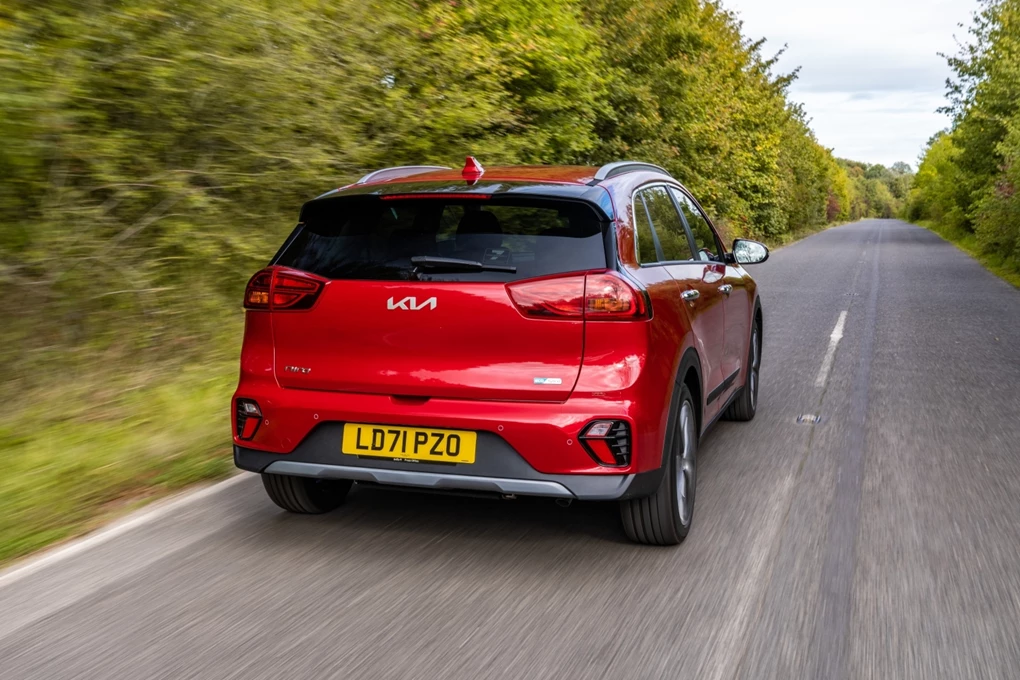 Kia is now a clear leader in the electrified car world, and the Niro is a stand-out option as it's a car that can be chosen as a hybrid, plug-in hybrid or all-electric option. It's only the standard hybrid option that's available for under £30,000, though it still impresses with its low running costs – Kia claims 58.9mpg, along with CO2 emissions of 110g/km – both are impressive of a non-plug-in crossover. 
The Niro also offers a practical interior, while Kia's seven-year warranty is a big bonus too. All models come with plenty of standard equipment as well, including a 10.25-inch touchscreen with satellite navigation, a reversing camera and adaptive cruise control.
Enquire on a new Kia Niro
Hyundai IONIQ – from £24,395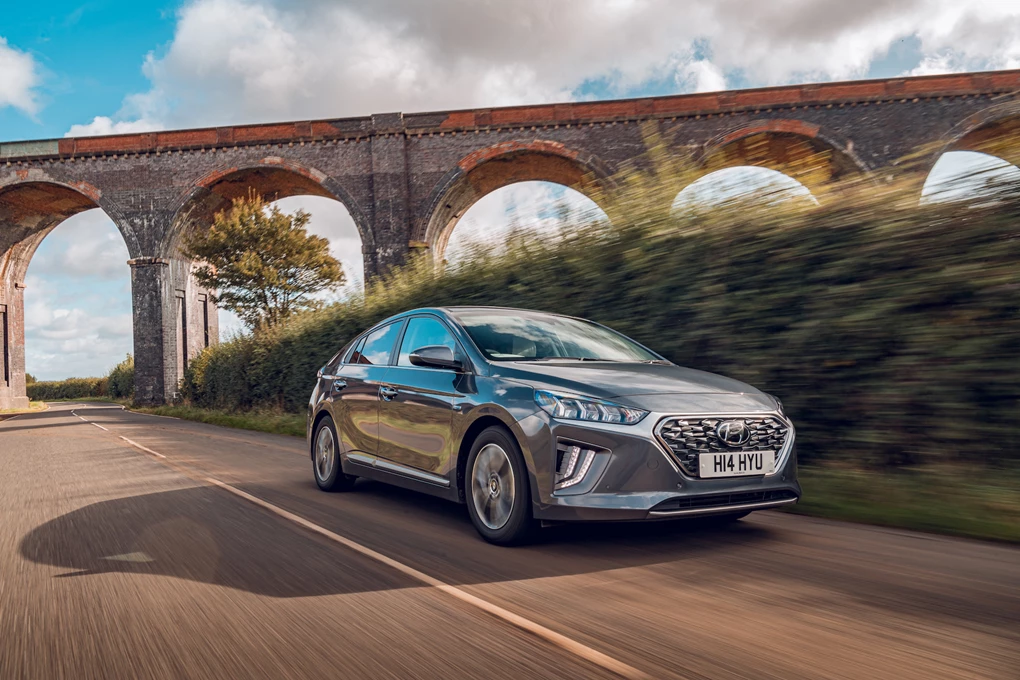 Hyundai adopted a similar policy with its IONIQ as Kia did with its Niro, and by that we mean it's exclusively sold with a choice of electrified powertrains. This more sensibly-styled hatchback impresses with its well-finished interior and especially generous equipment levels, while its £24,395 starting price makes it very good value for money, 
Like the Niro, it's only the standard Hybrid model though that's obtainable for under £30,000, though this is ideal if you still want low running costs – Hyundai claims 62.8mpg, and CO2 emissions of 102g/km.
Enquire on a new Hyundai IONIQ Hybrid
Honda Jazz – from £19,910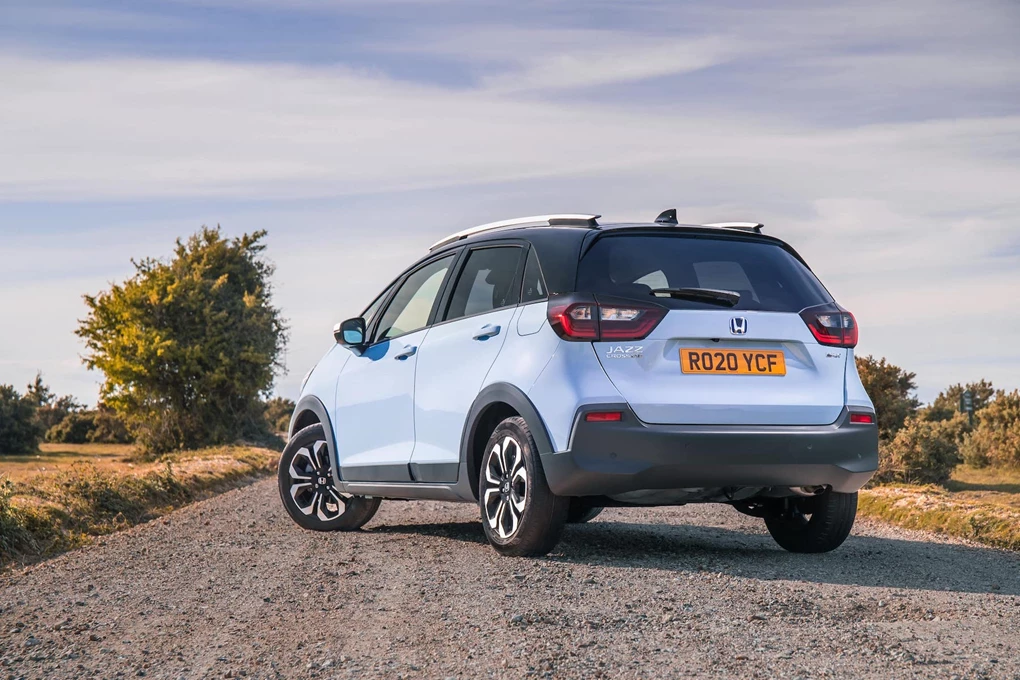 Honda has dramatically switched its focus to electrified models in the space of a few years, with its range now made up purely of self-charging hybrids and EVs. The Japanese firm's most affordable car is the Jazz, which is also now exclusively sold with a self-charging 1.5-litre petrol-electric setup. 
Offering a very generous amount of cabin space – particularly in the rear seats – the Jazz is also well-built and has an impeccable reputation when it comes to reliability. With its 1.5-litre petrol-electric setup, Honda claims up to 62.8mpg, and 102g/km CO2m emissions.
Enquire on a new Honda Jazz