As more buyers consider different types of powertrains to conventional petrol and diesel cars, it means there's more choice than ever. 
The majority of manufacturers now offer a hybrid of some sort, whether it be a mild-hybrid, a regular 'self-charging' hybrid or the most efficient plug-in hybrids. And a particularly popular class for hybrid vehicles is the hatchback. 
So if you're looking for a hybrid hatch, what should you be looking at? Here are five great options. 
Toyota Corolla – from £24,185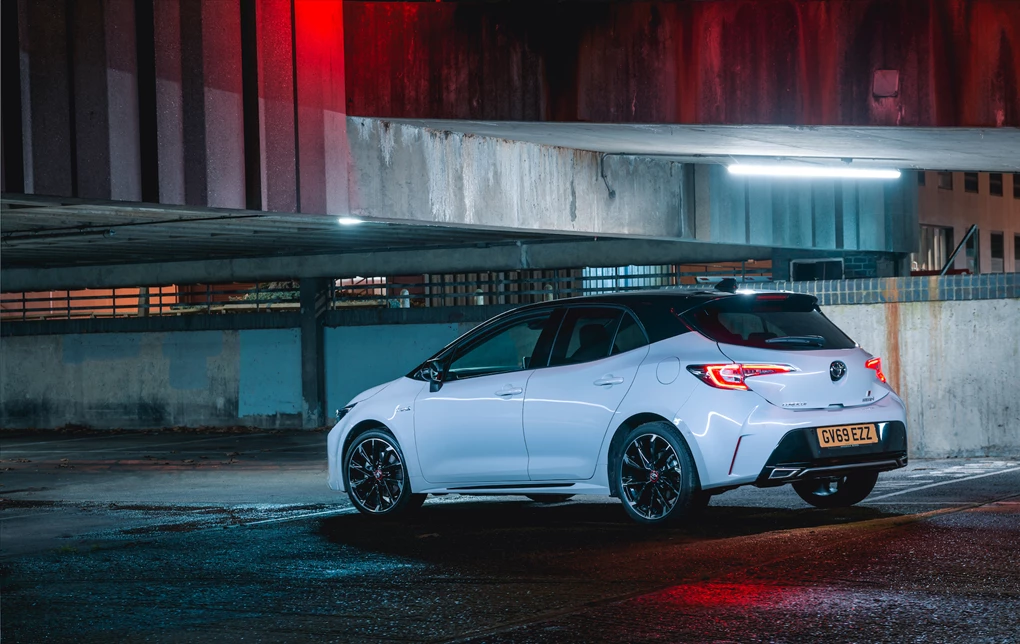 Few names carry quite so much credibility in the hybrid marketplace as Toyota, which has been producing these electrified models for 20 years now, and its range is now predominantly made up of hybrid offerings too. 
While we could have chosen the new Yaris or Prius here, our favourite hybrid Toyota hatchback is the UK-built Corolla, which is brilliant to drive, has a great interior and also looks the part. But it's also brilliantly efficient, with this hybrid setup proving more efficient than many diesels – returning up to 57.6mpg, with low CO2 emissions of 110g/km for a non plug-in model. 
Enquire on a new Toyota Corolla
Mercedes A250e – from £32,980
The Mercedes A-Class is now one of the UK's most popular cars, and with its stunning looks, high-quality interior and brilliant technology, it's easy to see why. 
But also adding to the appeal is the fact the A-Class is available with a superbly efficient plug-in hybrid powertrain – known as the A250e. Thanks to a large 15.8KWh battery, this Mercedes can travel for 45 miles on a single charge, which is one of the longest electric ranges of any PHEV model. That means that it could return up to a claimed 282.5mpg, with incredibly low CO2 emissions of 23g/km.
Enquire on a new Mercedes A250e
Honda Jazz – from £18,895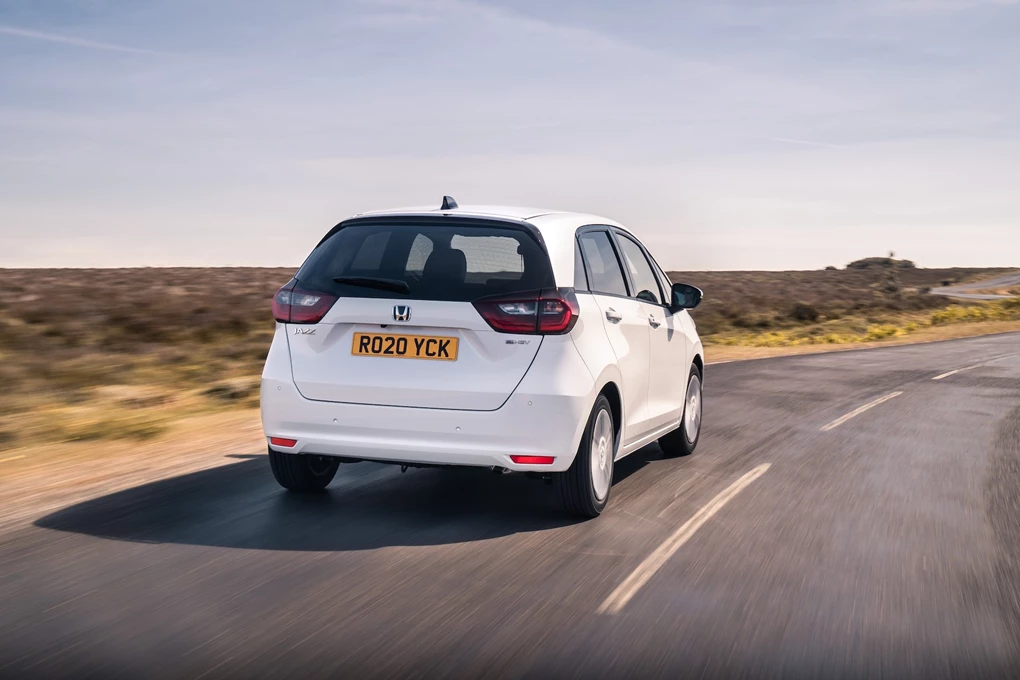 Honda is another model switching to electrified models, as shown with the launch of its new electric 'e' and CR-V Hybrid. But we can't forget about the popular Jazz supermini, which is now only available with a hybrid setup. 
This fourth-generation Jazz only reached showrooms earlier this year, and impresses with its bolder styling and improved technology, though none of this comes at the expense of practicality, which has always been a key selling point for the Jazz. Honda claims it'll also return 62.8mpg, with CO2 emissions of 102g/km. 
Enquire on a new Honda Jazz
Fiat 500 Hybrid – from £13,020
Now it's time for a third hybrid powertrain – a mild-hybrid. Unlike a regular hybrid or plug-in hybrid, this setup seeks to aid the efficiency of the petrol engine, rather than being able to run on electricity like the other two can. 
It's been rolled out across many models, and one of the most appealing cars you'll find it in is the Fiat 500, a cool city car that's made even cheaper to run by being electrified. Fiat claims its 500 Hybrid will return 53.3mpg, with CO2 emissions of 119g/km.
Enquire on a new Fiat 500
Hyundai IONIQ – from £23,840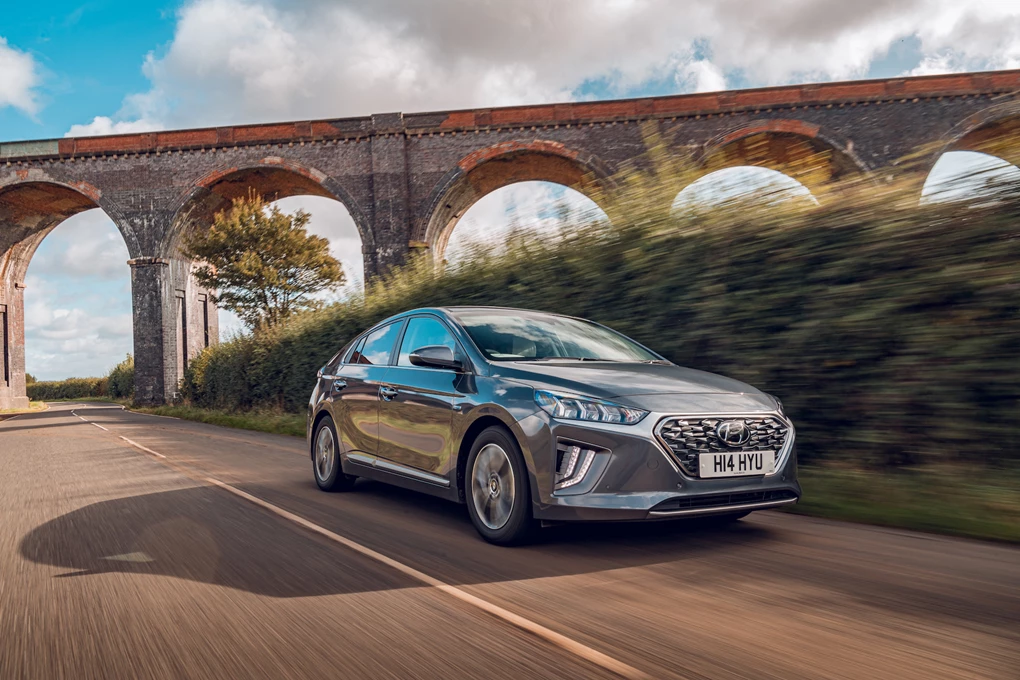 The Hyundai IONIQ has a trick up its sleeve here as it's the only car on this list you can choose as a conventional hybrid or plug-in hybrid. Which you go for really depends on your needs and ability to charge – if you can plug in regularly and mainly complete smaller trips, the plug-in hybrid could be the better option. 
That's thanks to its battery that enables it to travel for 32 miles on electricity – allowing for a claimed 256.8mpg fuel economy figure and CO2 emissions of 26g/km. Contrast that to the standard Hybrid and it will return 62.8mpg, with emissions of 102g/km. Either way, the IONIQ is a great family hatchback that is very pleasant to drive, and also good value for money as well.
Enquire on a new Hyundai IONIQ