For many, plug-in hybrids are seen as a great first step into electrification – bringing drivers up-to-speed with charging a battery-powered car, while also delivering an 'electric-only' range that's ideal for short zero-emissions journeys.
They're becoming increasingly popular, too, and there's a greater range to choose from than ever before. But there's quite a big difference between some of the best and worst when it comes to how far they can travel on electricity. 
So if you're looking for a plug-in hybrid with a good electric range, here are five great choices. 
BMW X5 xDrive45e
BMW was one of the earlier firms to begin offering plug-in hybrid powertrains in its cars, and it's now making the most of its expertise with models like the X5 xDrive45e – a plug-in hybrid version of one of the firm's largest SUVs.
Thanks to a large 24kWh battery, this BMW is able to travel for up to 54 miles on electricity, and offers some impressively low running costs if you're able to charge regularly – BMW claiming it can return more than 200mpg, with CO2 emissions of just 31g/km. A seven per cent benefit-in-kind also makes it a very attractive company car.
Enquire on a new BMW X5 xDrive45e
Toyota RAV4 Plug-in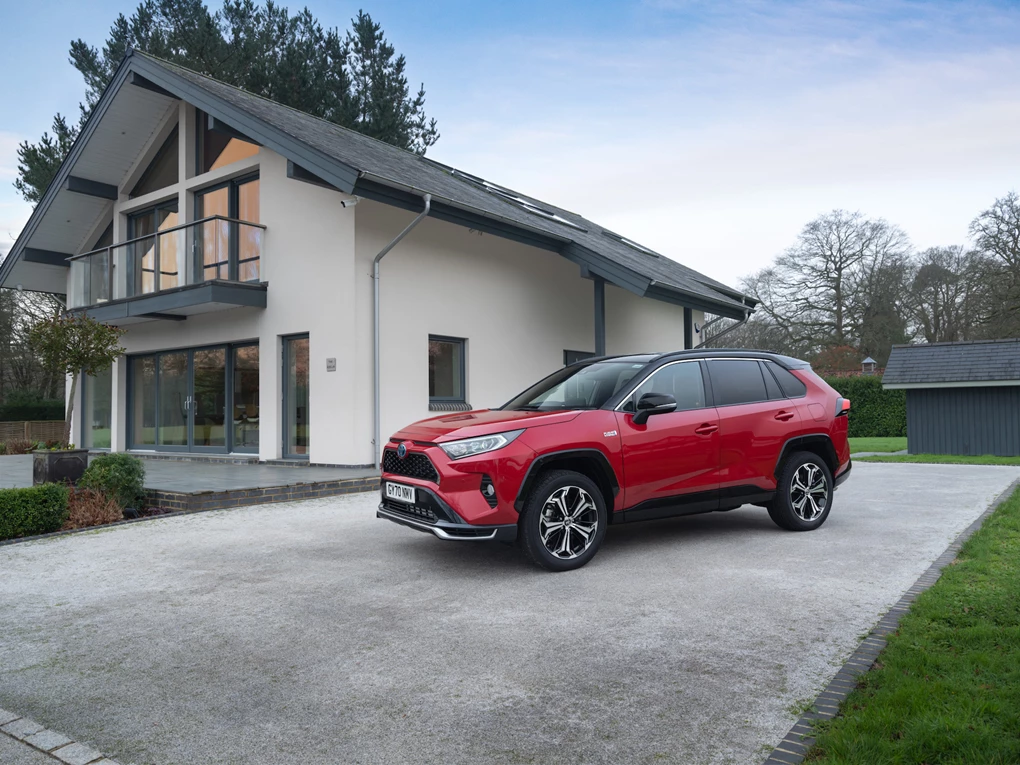 Toyota has been developing hybrid powertrains for more than 20 years, and its latest electrified models are a far cry from the brand's original Prius – in a good way. And while you might be able to get the firm's largest RAV4 SUV with a regular 'self-charging' setup, it's the new plug-in option that's the star of the show. 
That's because it packs a generous 18.1kWh battery that allows for an impressive 46 miles on electricity, and very low running costs in the process – 282.4mpg and CO2 emissions of 22g/km being claimed. Like the X5, it also sits in a very low company car tax bracket as well.
Enquire on a new Toyota RAV4 Plug-in
Skoda Octavia iV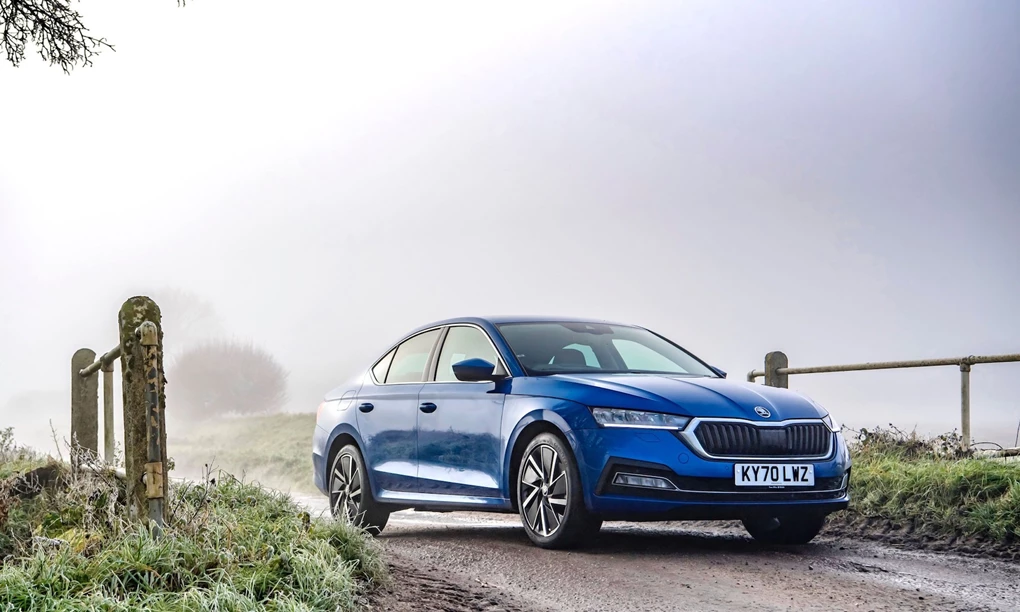 Skoda is quickly developing its range of electrified models, what with the arrival of the new Enyaq iV as the firm's first EV and also with a range of plug-in hybrid options. One of which is the Octavia iV – an electrified version of this hugely popular family car. 
Available as both a hatchback or an estate, the Octavia uses a smaller battery than others on this list – 13kWh, to be precise – but is efficient with its use, and allows for an electric range of up to 43 miles. A fuel economy figure of 188.3mpg and CO2 emissions as low as 22g/km mean this could be a very efficient model to live with, providing you're able to charge regularly.
Enquire on a new Skoda Octavia iV
Mercedes A250e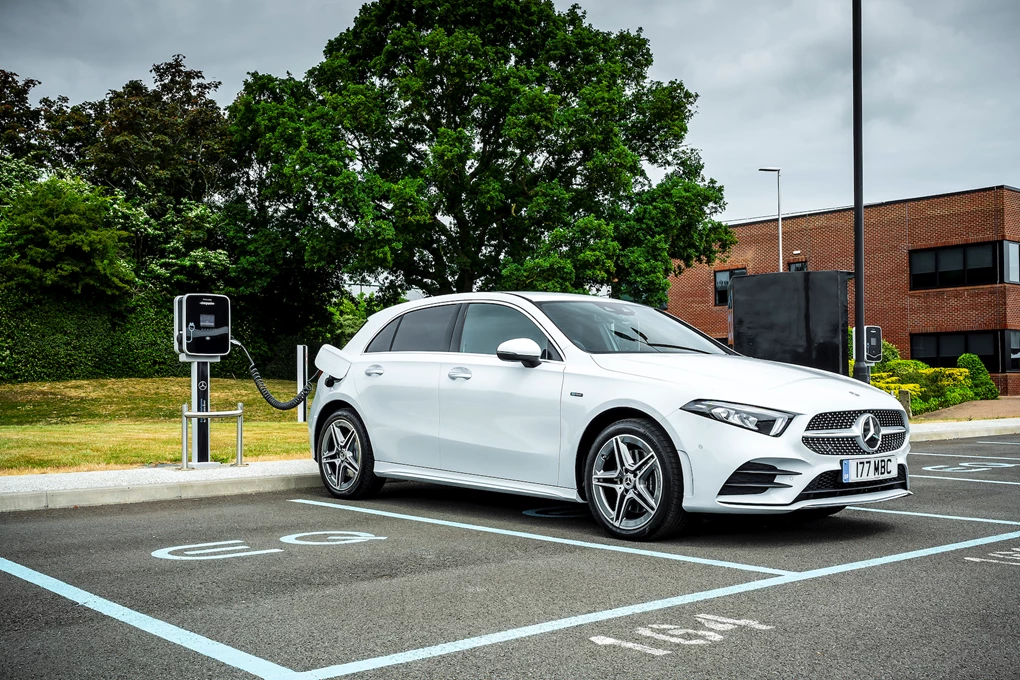 To date, plug-in hybrid powertrains have typically been found in larger cars, such as big SUVs and estates. But there are exceptions to the rule, and a particularly good option if you're looking for a compact PHEV is the Mercedes A250e.
Based on the regular A-Class, which is a superb premium hatchback thanks to classy styling and a show-stopping interior, the A250e uses a relatively sizeable 15.6kWh battery. If you drive efficiently, Mercedes claims it can travel for 45 miles as an EV, delivering a fuel economy figure of 282.5mpg, with low CO2 emissions of 24g/km. Swift performance and plenty of standard equipment also add to the appeal.
Enquire on a new Mercedes A250e
Volkswagen Golf GTE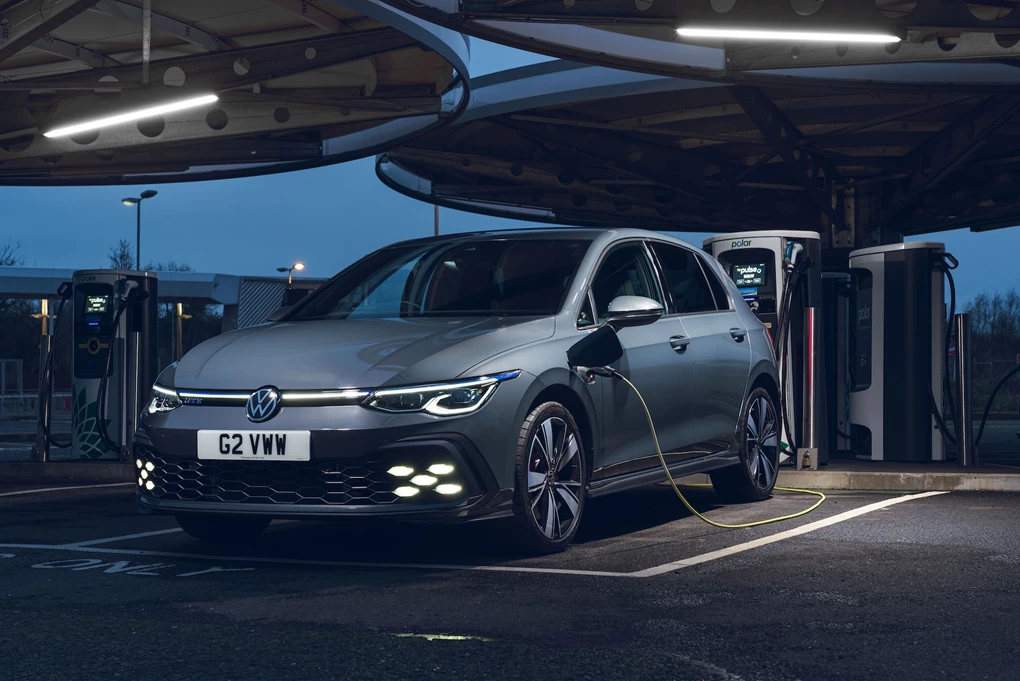 When you think of Volkswagen's 'GT' models, it's probably the Golf GTI that comes to mind, yet this classy hatchback is also offered with a sporty plug-in hybrid model too – the Golf GTE. It actually offers a broadly similar powertrain to the Octavia we've already mentioned, but with a stronger focus on performance. 
Yet that's not at the expense of efficiency, with Volkswagen claiming this Golf is good for 40 miles on electricity before running out of charge, while also returning seriously impressive efficiency figures – 246.1mpg and CO2 emissions of 26g/km being claimed. As it sits near the top of the Golf line-up, you also get loads of standard equipment too.
Enquire on a new Volkswagen Golf GTE