If you're after outright practicality, then the Citroen Berlingo has, for many years, been the go-to choice. After all, it has the flexibility to carry larger families while also offering that all-important boot space. 
The most recent version aims to be the most accomplished to date, bring that ever-present attention to spaciousness alongside a more adventure-focused look. Let's check out some of the key things you need to know about it. 
There's space for seven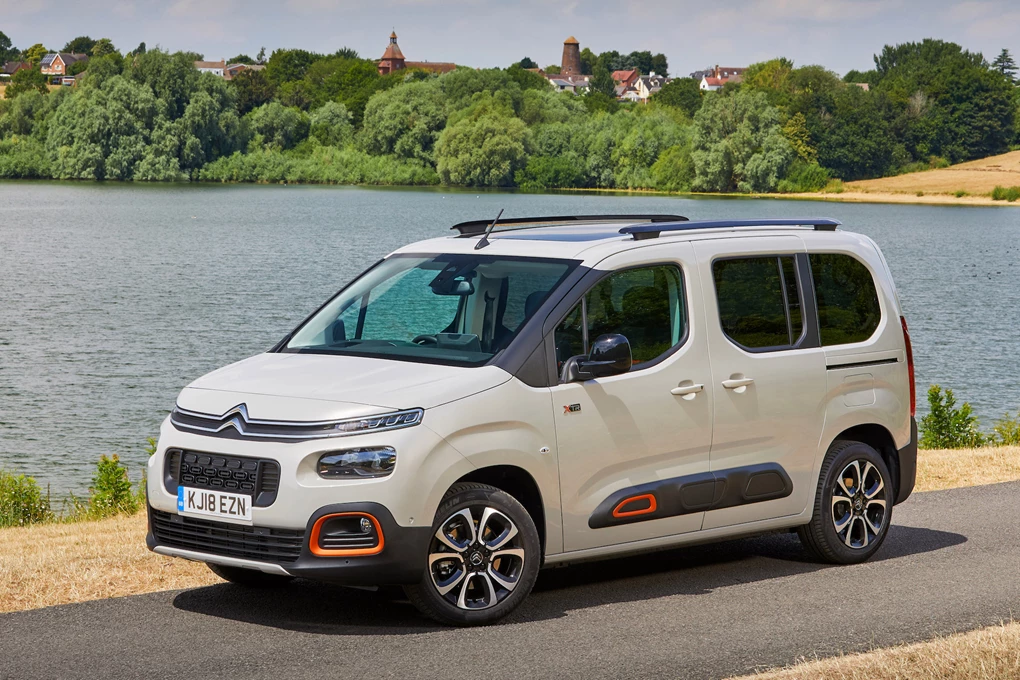 If people carrying is what you're after, then look no further than the Citroen Berlingo. It's available in both standard and XL bodylengths, which means that should you need even more space you've got the option to choose a larger Berlingo.
And don't think that all seven people are going to be crammed in with one another- thanks to the Berlingo's size, all passengers get tons of head and shoulder room, ensuring even the longest of journeys fly by. 
There's loads of boot space too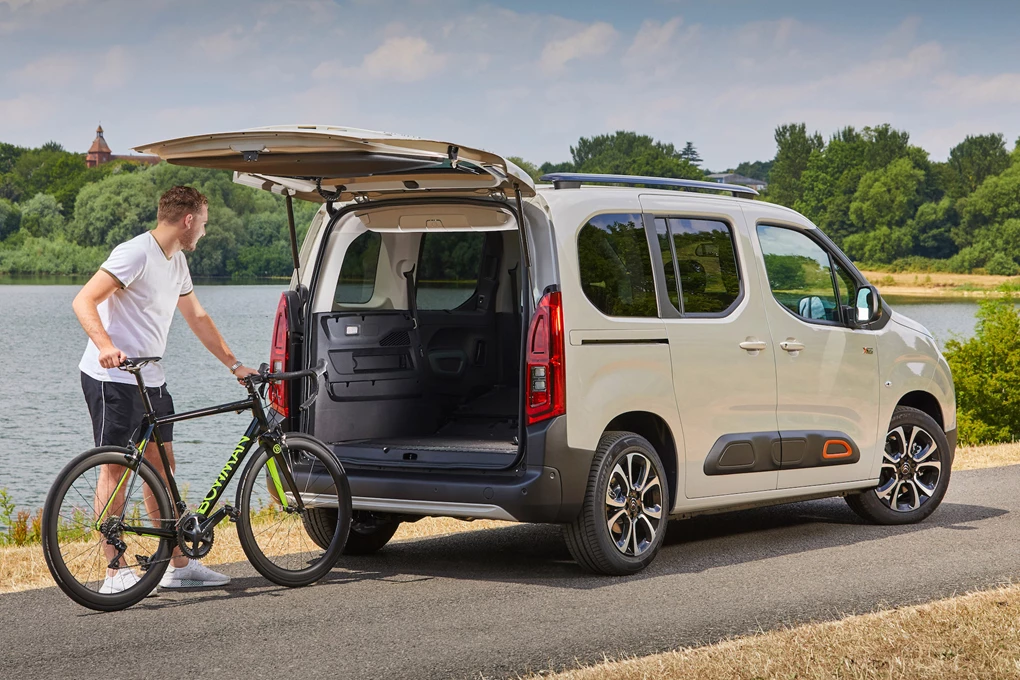 Just because the Berlingo offers up plenty of passenger space doesn't mean it's lacking in load space. In fact, XL versions bring a massive 4,000 litres of load area and a maximum loading length of three metres. With the seats in place, regular models deliver 775 litres of space or 1,050 litres in XL versions
Plus, there's a 92-litre ceiling storage bin for all the odds and ends that often accumulate in the cabin. All manner of additional storage areas are also dotted throughout the cabin.
It's packed with driver assistance systems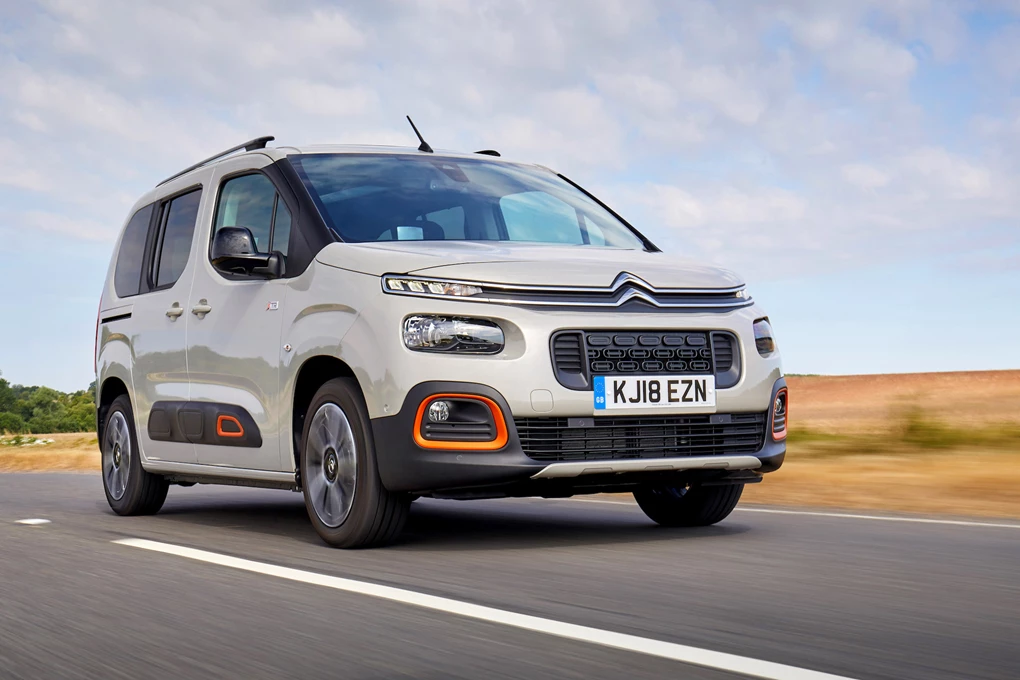 The Berlingo is a car jam-packed with technology and can bring up to 18 different driver assistance systems. These include highlights such as adaptive cruise control, intelligent beam headlights and an active brake system.
Plus, an extended traffic sign recognition system senses changes in speed limit and will automatically change your cruise control speed accordingly. 
There's an electric version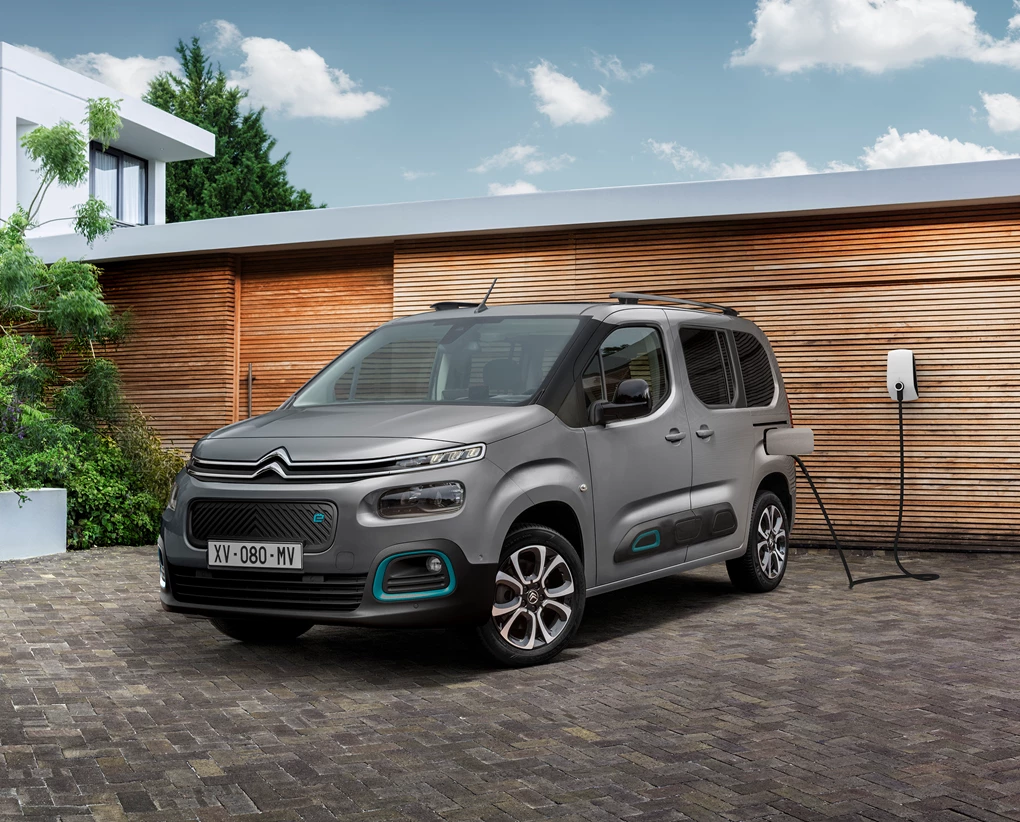 That's right, if you're fancying a Berlingo but would rather zero-emissions running, then there's an option for you. The E-Berlingo incorporates the same great level of practicality as the regular car, but will deliver up to 174 miles of electric range. 
It's due to hit the market soon, so it's worth holding on if you're interested in an even more efficient Berlingo experience. 
There's a Ripcurl Special Edition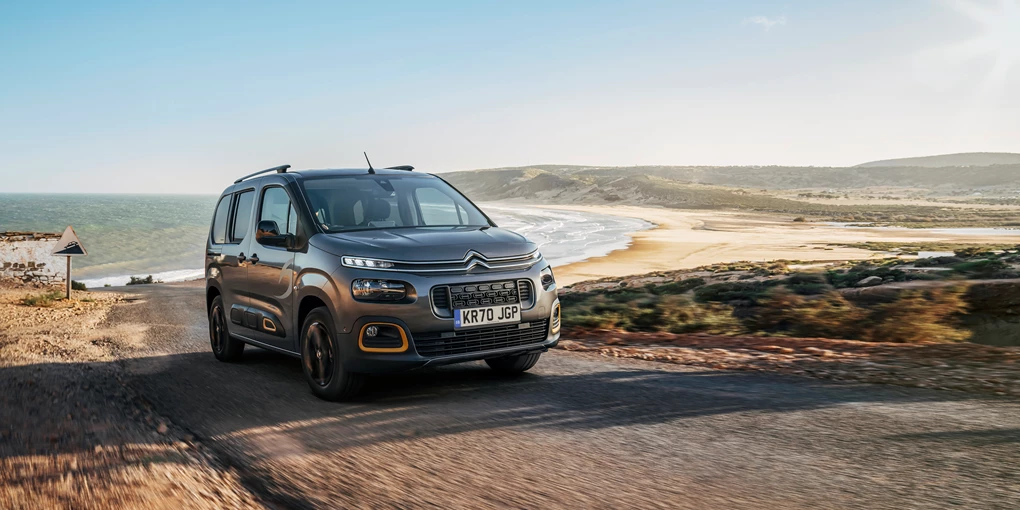 Fancy a Berlingo that will stand out from the crowd a little further? The Ripcurl Special Edition is the car for the job. Extending a long-term partnership between Citroen and the famous surfing brand, it brings a range of yellow-coloured accents dotted throughout both the exterior and interior of the car.
You also get distinctive Ripcurl-branded floor mats and large, distinctive decals on the front doors.
Enquire on a new Citroen