The rise of the SUV has meant the humble estate car has fallen down the priorities list with those looking for their next car.
Sure, these models might lack the 'rugged' styling and high driving position of crossovers, but they make up for this by typically being much better to drive, and well as often more spacious and practical.
This segment has never been filled with so many great options, though some stand out more than others. Here are six great estate cars for company car drivers…
BMW 3 Series Touring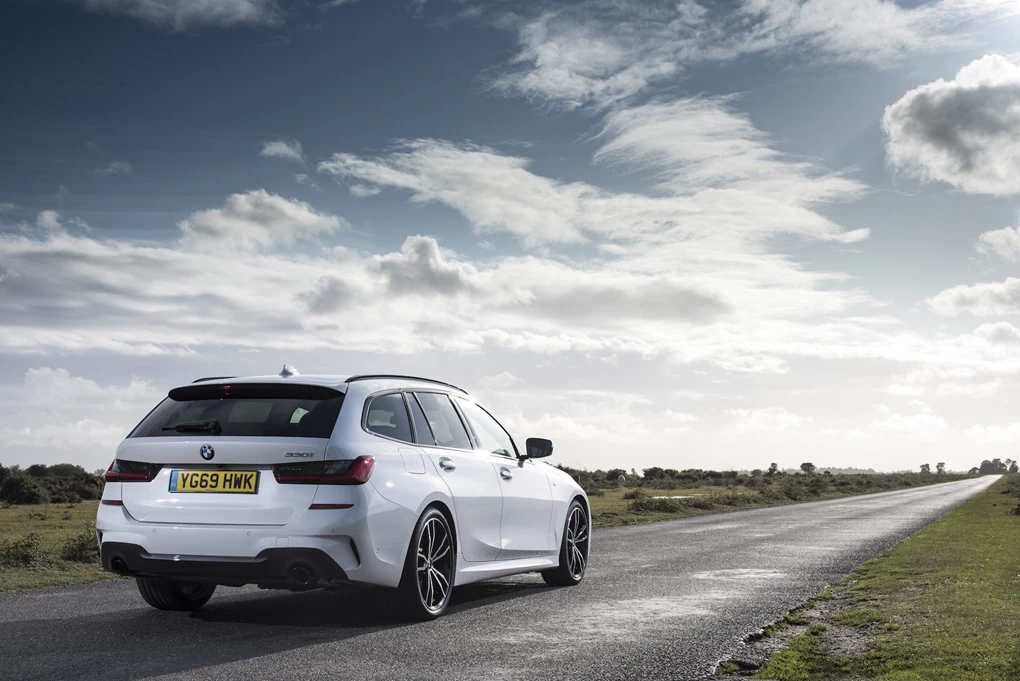 See available 3 Series Touring deals
The BMW 3 Series is one of the most popular and appealing company cars, but in recent years it's often been the saloon model that's been the biggest hit – largely as it was the only version offered with a plug-in hybrid.
However, BMW has recently announcing its electrified 330e powertrain is available in the Touring guise, too. As this model can travel for up to 36 miles on electricity, it helps to cut CO2 emissions significantly – making this an exceptionally cheap model for company car tax, as it has a benefit-in-kind of just 12 per cent. Conventional petrol and diesel versions remain available as well, while the 3 Series Touring remains great fun to drive with one of the best interiors in the business. Up to 1,510 litres of boot space is on offer.
Mini Clubman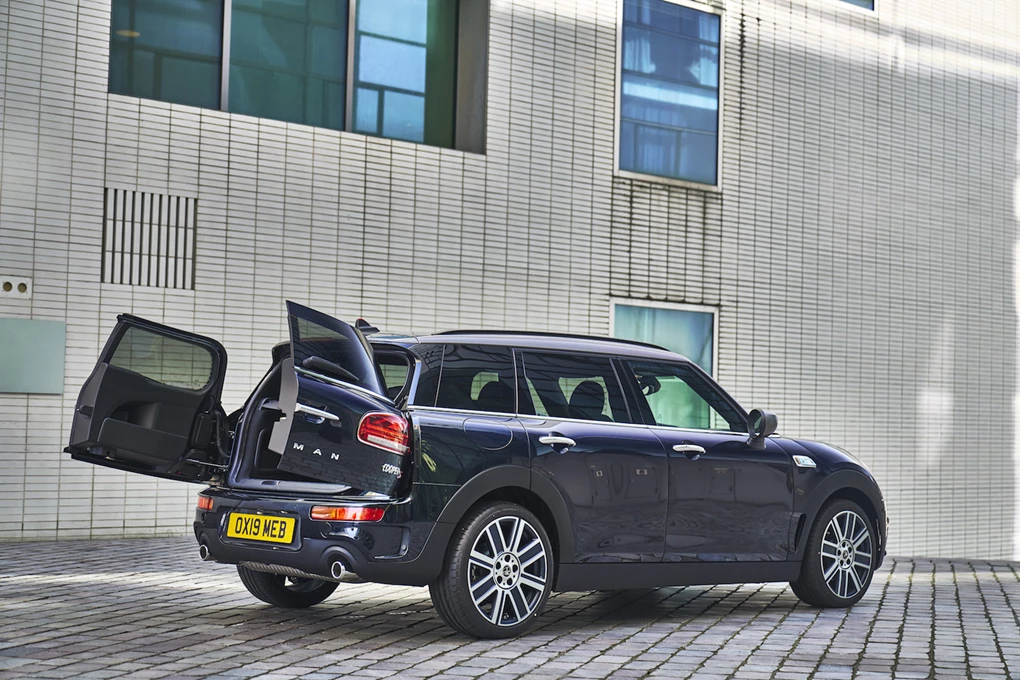 See avaailable Clubman deals
Classing the Clubman as an estate might be a stretch, but this quirky large hatchback is a far more spacious option than the regular Mini hatchback and comes with a decent sized 360-litre boot, which increases to 1,250 litres with the rear seats folded.
With its quirky twin opening doors at the rear, it's unlike any other car on sale today, and is a charming and bold-looking model that is a great choice if you're wanting your business to stand out.  Small and efficient petrol engines also equate to relatively affordable company car, with Cooper models having a benefit-in-kind of 29 per cent.
Volvo V60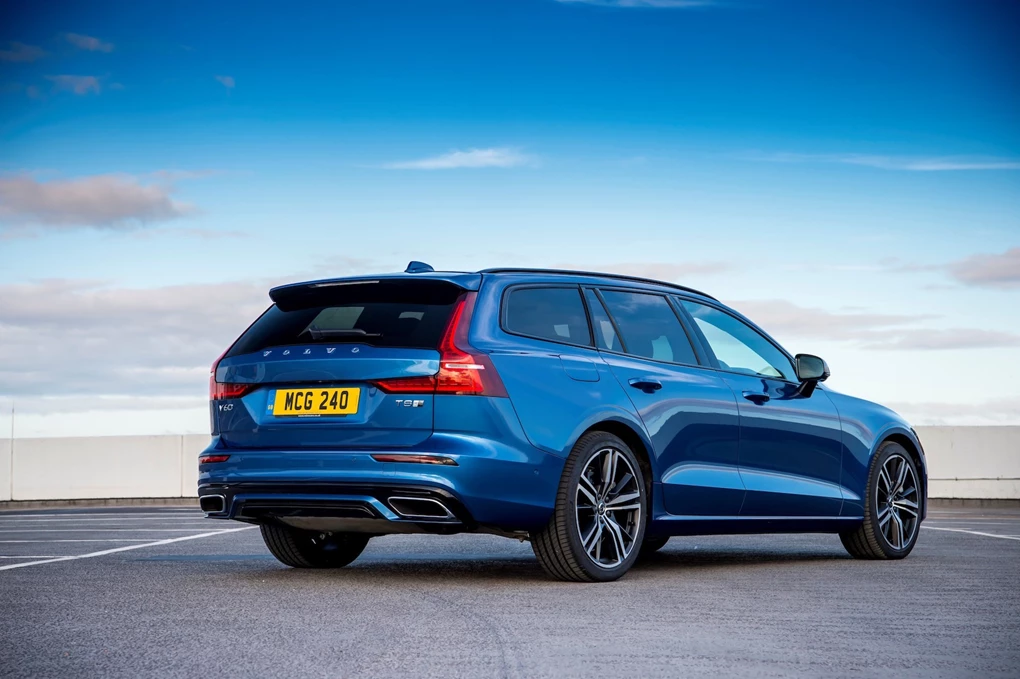 See available V60 deals
Volvos have quickly become a popular choice with company car drivers, with their classy styling and modern interiors impressing. Another key asset of the Volvo brand is that every model it sells is available with a company car-friendly plug-in hybrid powertrain.
We could have put either the V60 or larger V90 estate cars on this list, though even the smaller V60's 529-litre boot is a great size and increases to 1,441 litres with the rear bench folded. The T8 plug-in hybrid also offers a great mix of performance and efficiency – producing 381bhp while able to travel on purely electricity for around 25 miles. With CO2 emissions of just 39g/km, it means the V60 has a low benefit-in-kind percentage of 12 per cent.
Ford Focus Estate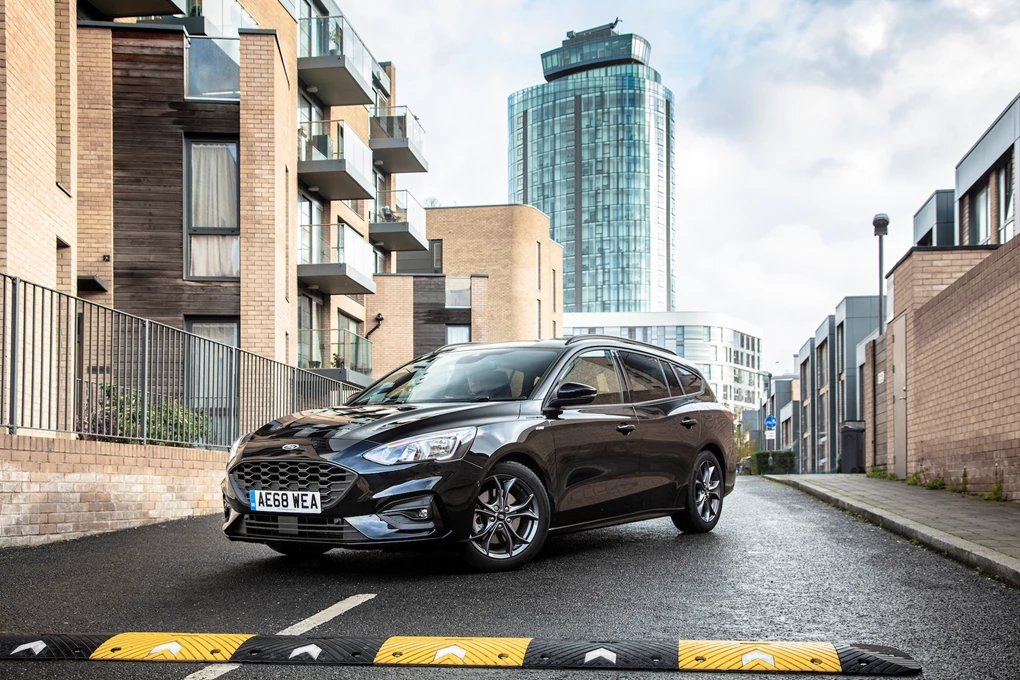 See available Focus estate deals
The Focus Estate might not offer the fancy plug-in hybrid powertrains of other estate cars on this list, but if you're looking for a no-nonsense machine that's affordable both to lease and run, it's a great choice.
Just like the best-selling hatch, this Focus Estate is enjoyable to drive, while a 608-litre boot also makes it one of the most spacious estates around, with total space equating to 1,650 litres.
Skoda Superb Estate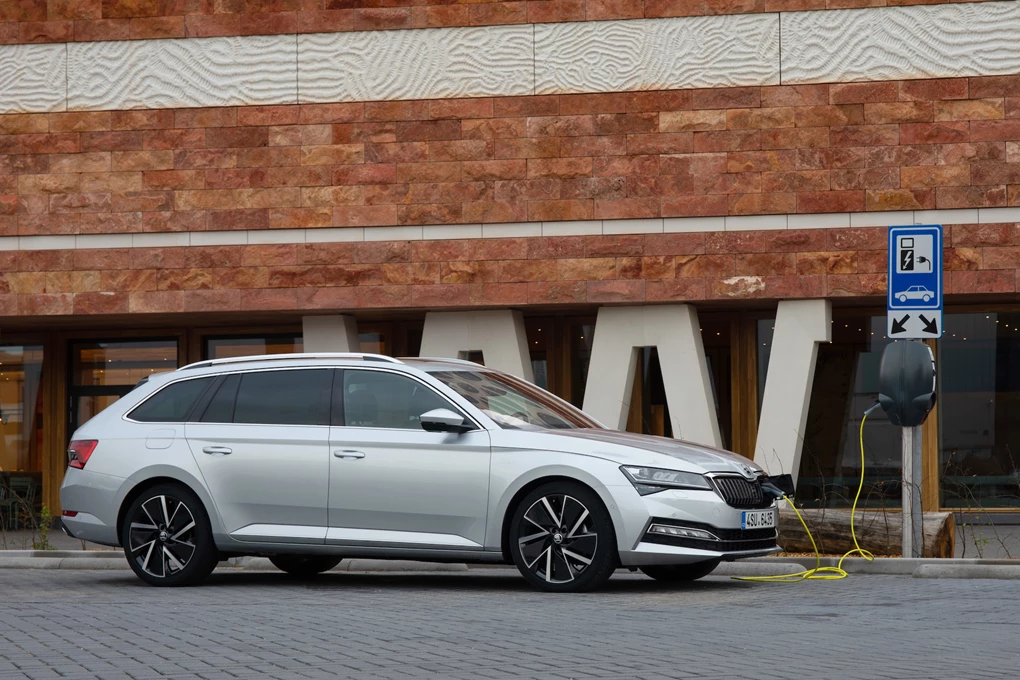 See available Superb estate deals
If you're looking for a new estate car and require it to have the largest boot possible, your best option is the Skoda Superb. With a 660-litre load bay with the seats up, this Skoda has the biggest boot of any in its class and increases to a massive 1,950 litres if you fold the rear seats down. The Superb is also fitted with a host of versatile touches, while rear legroom is class-leading too.
But this Skoda is far from being a one-trick pony, as it has a high-quality interior and is very comfortable. For 2020, Skoda has also introduced a new 'iV' plug-in hybrid model, too, which can travel for around 30 miles on electricity alone. That drops CO2 emissions to just 34g/km – meaning that it attracts a benefit-in-kind percentage of just 12 per cent.
Audi A4 Avant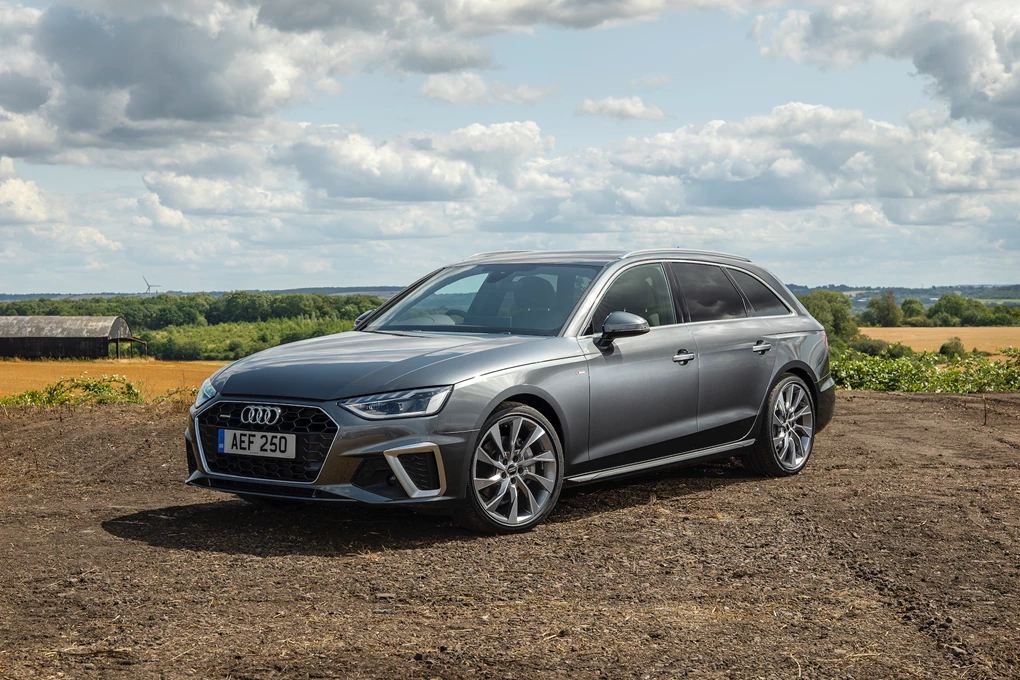 See available A4 Avant Deals
Last but not least we have Audi's popular A4 Avant – a car that's often on the shopping lists of drivers and fleet managers looking for their next car. While there isn't any plug-in version available yet, the latest 2019 facelift saw the introduction of a range of new mild-hybrid powertrains. This system helps to reduce fuel consumption and drive down CO2 emissions on the regular petrol and diesel engines – increasing the A4's appeal to business users.
It means that the most efficient engine option – a 134bhp 2.0-litre diesel – has a percentage charge of 29 per cent. The 495-litre boot (increasing to 1,495 litres with the seats folded) might not be the largest in its class, but with a flat load bay and a practical shape, it will leave few disappointed.