The number of electric cars on sale keeps growing and growing, with more than ever being aimed at families.
Whether it's a practical hatchback or a large SUV, there is something in the EV marketplace for most car buyers.
Some might think that making the witch to emissions-free electric motoring will result in a dull driving experience, but these  models prove that that couldn't be further from the truth.
Here are seven of the best electric family cars to drive.
Nissan Leaf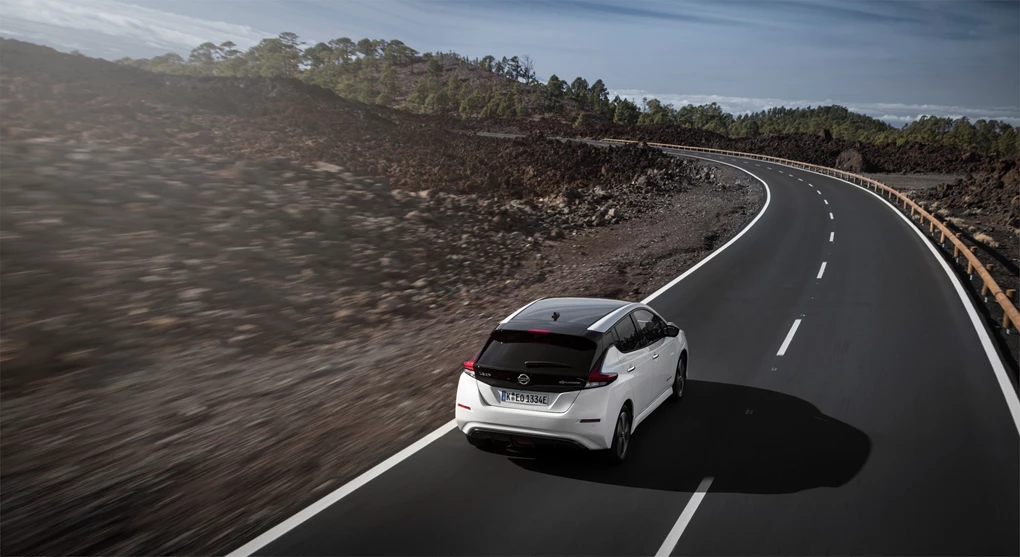 See Available LEAF deals
The Leaf was the first mass-market electric car sold in the UK, and the latest model's longer electric range, smarter looks and improved practicality make it one of the best EVs on sale today.
One key feature makes it great to drive, though, and that's the new 'E-Pedal'. Fitted as standard to all versions, this feature essentially means you can drive the car with just the accelerator pedal. It might sound like madness, but it's great fun to experience a new way of driving, with the system essentially working by accelerating when your foot is on the pedal, and braking as soon as you lift off, which helps to improve the range as well. It's a fantastically innovative feature, but should drivers prefer to drive normally, the system can be turned off.
Hyundai IONIQ Electric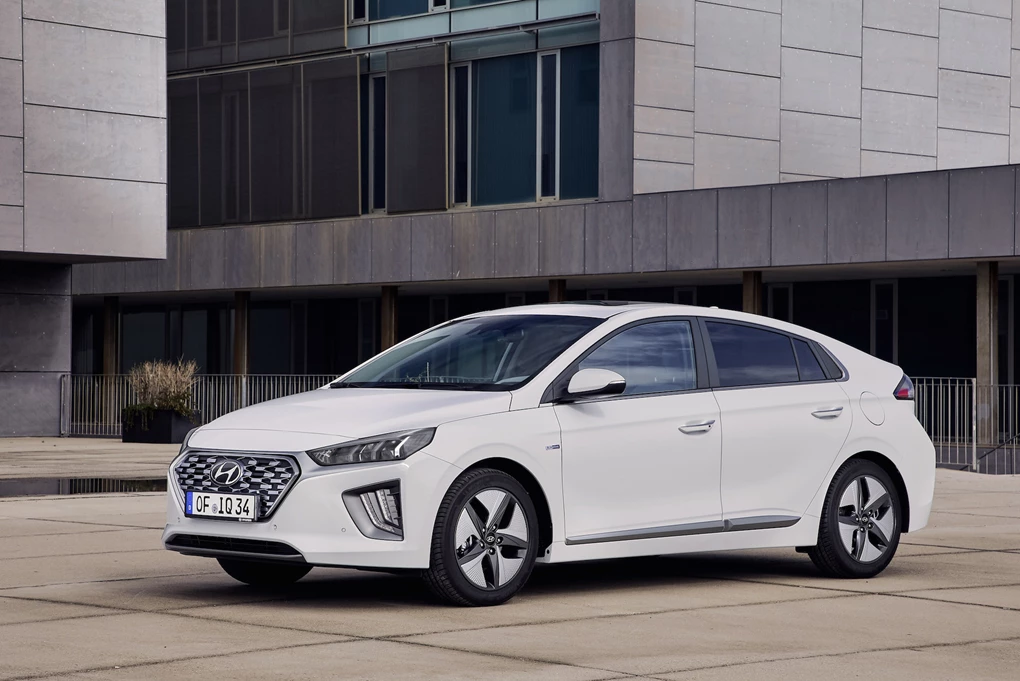 See Available IONIQ deals
The IONIQ is a model offered with two hybrid powertrains, alongside a pure-electric version, which is our focus here.
The innovative IONIQ is a model focused on comfort and refinement. It's an incredibly relaxing model to both drive and travel in, while the excellent torque from the electric motor makes the model quicker than its 0-60mph time of 10 seconds suggest. In short, the IONIQ Electric is a great all-round family car. 
Jaguar I-Pace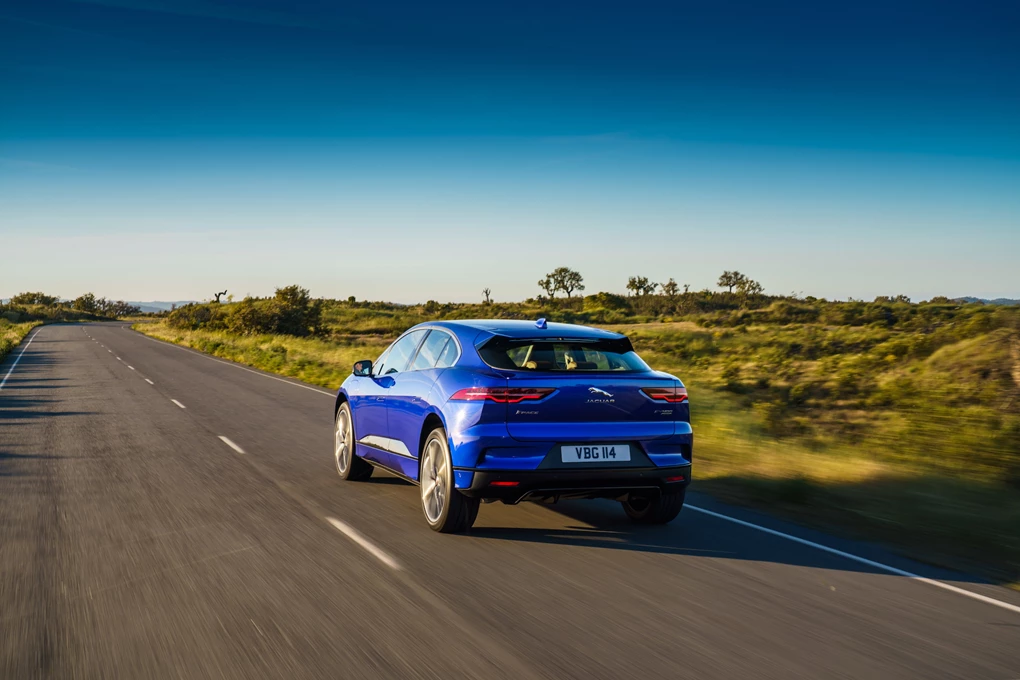 See Available I-Pace
Families with deeper pockets should look in the direction of Jaguar's first electric car – the I-Pace. Its stunning styling, huge boot and 292-mile electric range make it one of the most desirable EVs on sale.
It's perhaps the most engaging electric car to drive to date, with its weighty steering, eagerness and punchy 396bhp powertrain. A milestone for electric motoring, for sure.
Hyundai KONA Electric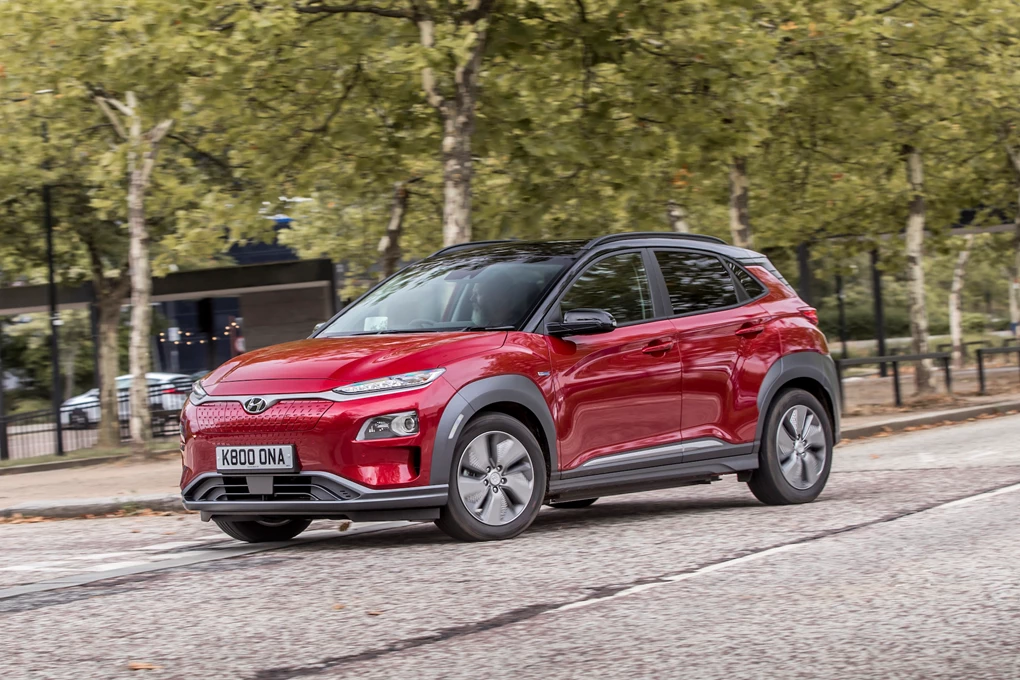 See Available KONA deals
Hyundai is really pushing ahead with its electrification ambitions, which is why the KONA Electric is the second EV from the South Korean manufacturer on this list.
The KONA Electric might not look the sportiest car to drive, but its electric motor packs quite a punch. In range-topping 64kWh form (by far the best-selling version) it produces 201bhp, and is able to accelerate from 0-60mph in just 7.3 seconds. It will never get tiring beating hot hatches away from sets of traffic lights!
Volkswagen e-Golf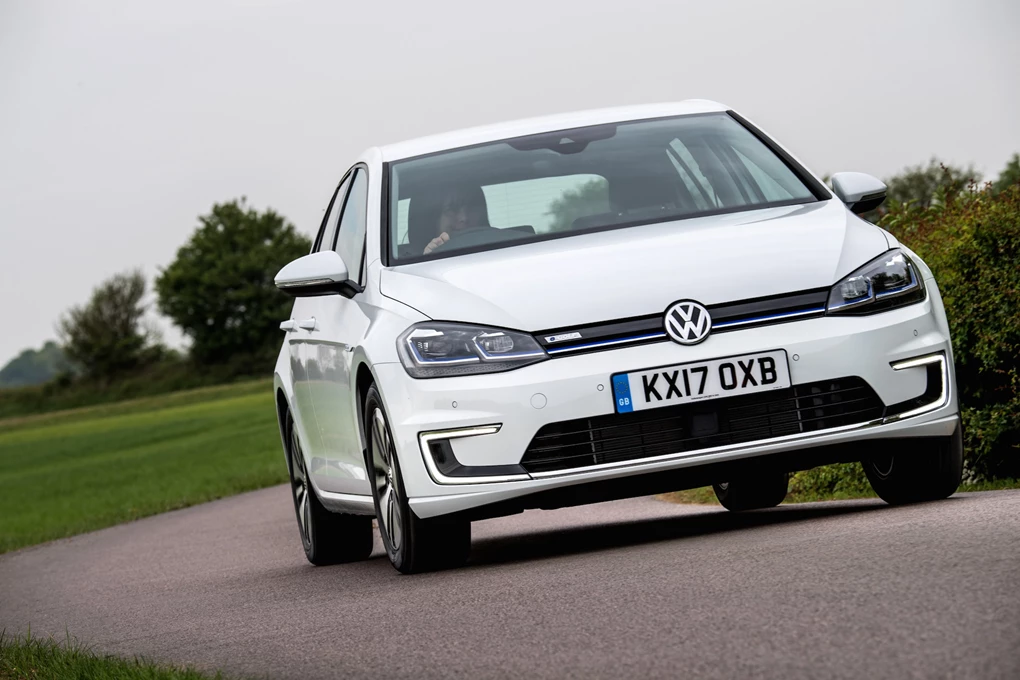 See Available Golf deals
Volkswagen proves just how 'normal' electric cars can be with this all-electric version of the manufacturer's best-selling Golf.
Even despite the extra weight of the batteries, the e-Golf is a good car to drive, with eager performance and light steering that makes it a superb choice as an inner-city family car. It also comes with a well-built interior and lots of standard equipment – such as a large 9.2-inch touchscreen, adaptive cruise control and LED headlights. 
BMW i3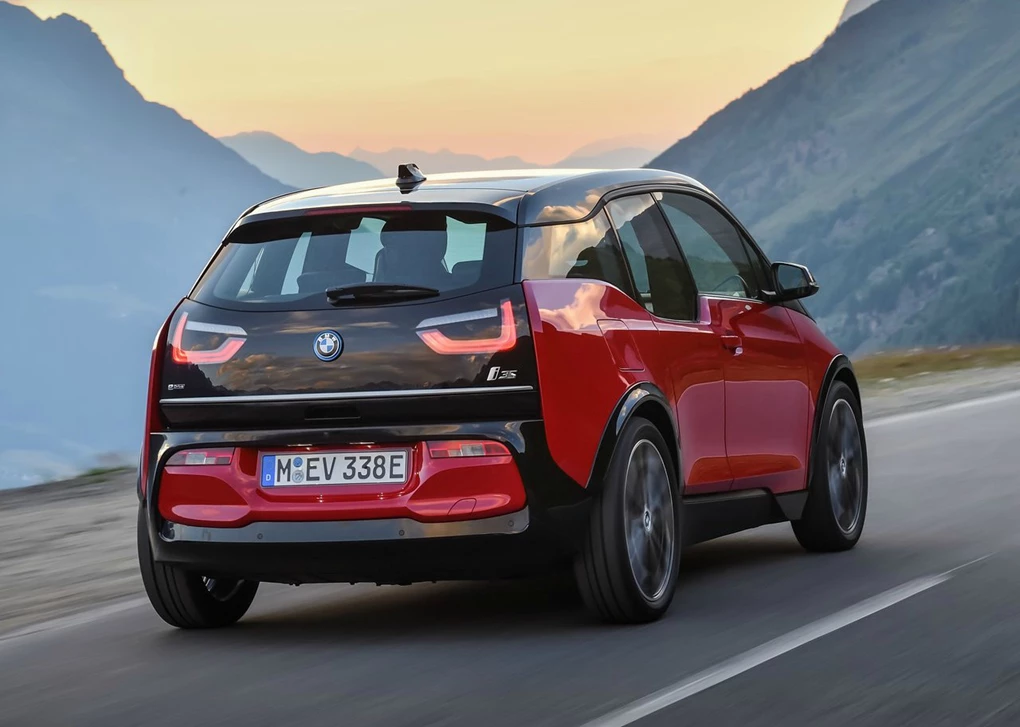 See Available i3 deals
Despite being on sale for several years, the quirky i3 can still hold its own next to much newer competition. The i3 is really a model aimed at smaller families, although its easy-to-access rear seats and airy cabin make it feel surprisingly spacious.
The standard i3 is already great fun to drive, but BMW also offers an even more spirited i3S version, which features sportier dynamics, and shaves the model's 0-60mph time down to 6.7 seconds.
Audi e-tron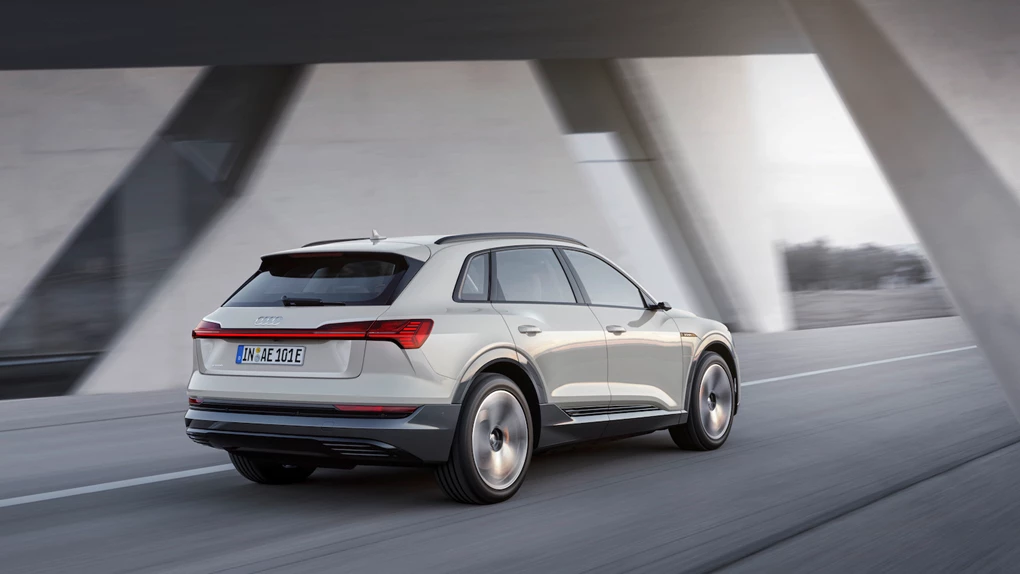 See Available Audi deals
Audi is another manufacturer that's recently delved into the EV world with its new e-tron – a bold-looking model that slots neatly into the Audi range as a credible alternative to its range-topping Q7 and Q8 SUVs.
But the e-tron is perhaps the most successful case of an EV acting like a conventional car, which should be admired during the switch from petrol and diesel power to electric motoring. The e-tron is responsive, direct and handles its size remarkably well out on the road.