The Vauxhall Corsa has been very popular in the British new car market over the last couple of decades. That's mostly because its varied and competitively priced range - with low insurance costs also available – can appeal to both young, inexperienced motorists and more experienced drivers.
Here at Car Keys you can make a substantial saving on a new Vauxhall Corsa model that should prove very worthwhile. As we mentioned in our review, the Corsa is a very worthy opponent next to other popular current cars in its class.
If you're thinking of buying a new Corsa yourself and would like to learn more then this is the guide for you. This is our buyer's guide to the latest Vauxhall Corsa.
Styling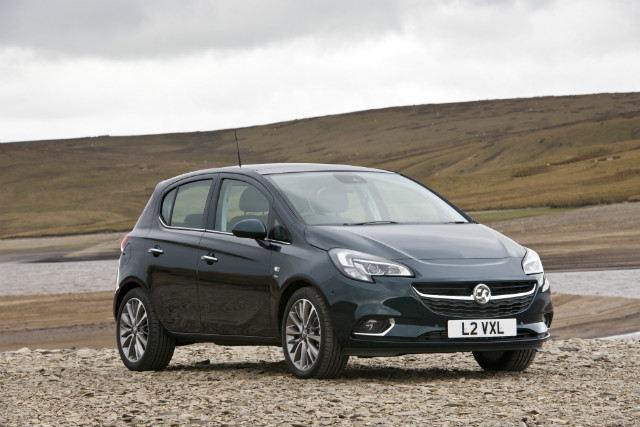 Intriguingly, although the current fifth-generation Corsa was technically launched near the end of 2014, it is actually in some ways an older car than that. That's because it actually uses the same bodyshell as the previous generation Corsa. That doesn't mean though that the car looks or feels outdated; far from it, actually.
The Corsa, available as a three or five-door hatchback, was given a major styling overhaul near the end of last year to keep it fresh and similarly stylish to its main rivals. The dark grille and sharp headlights are reminiscent of other Vauxhalls launched in recent years, particularly the customisable ADAM range.
Vauxhall offers a large number of solid and metallic paint jobs for its latest Corsa, although bear in mind that the metallic choices are an extra cost option. Also, while some solid paint jobs, like Flame Red, should be available across virtually all the range, some other choices are not applicable to certain trims (e.g. Royal Blue).
Trims and equipment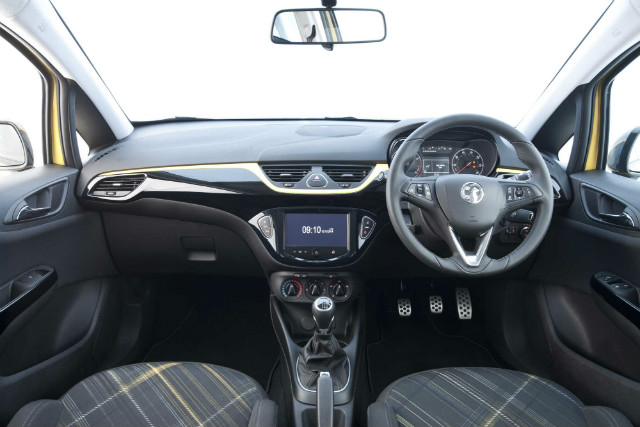 The trim and model selection for the Corsa is exhaustive, even when you take the VXR hot hatch version out of the equation. The most affordable trim is Sting and that's followed by Life, Design, Sting R (three-door only), SRi, Excite, SE, SRi VX-Line and Limited Edition. The higher up you go, the longer and lusher the equipment list becomes.
With so many models in the range to pick, finding your ideal Corsa can seem tricky at first. However, it largely comes down to what kit you badly want.
The Sting trim includes LED daytime running lights, cruise control, a leather-covered steering wheel, a CD/radio player with USB and iPod support and Bluetooth connectivity. If that already sounds good enough for you, then it makes sense to go with this version. The Sting version even stands out to other trims by featuring sport stripes that run across the length of the body as standard.
The Life trim actually has less equipment than the Sting, but still features a heated windscreen, front electric windows, hill start assist, a stereo radio with an auxiliary socket and a tyre pressure monitoring system. Some buyers may also prefer to leave out the distinct sport stripes, which Life models lack anyway.
If you want air conditioning in your Corsa then you'll have to go up to at least the Design trim, which immediately follows Sting and Life in terms of starting price. This luxury is also optional only for Sting R and particular Excite models.
Engines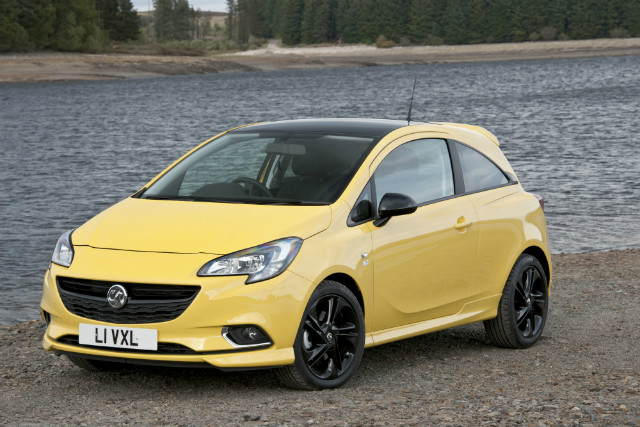 Standard engine options for the Corsa include a 69bhp 1.2-litre petrol and 89bhp 1.4-litre petrol. The Life trim also offers a 74bhp 1.3-litre CDTi diesel with stop-start and Vauxhall's other fuel-saving technology branded ecoFLEX.
From the Design trim upwards, there's also an eye-catching 1.0-litre Ecotec turbocharged petrol unit, which debuted on this current generation of the Corsa. Available in 89bhp and 114bhp forms, it offers strong performance from low revs but is also impressively quiet at the same time. CO2 emissions for the turbo range between just 100 and 117g/km so Vehicle Excise Duty (VED) is cheap. The official combined fuel economy meanwhile ranges between 56.5 and 65.7mpg depending on the exact model.
If even cheaper running costs are preferred though, then the 1.3-litre CDTi is the pick of the range. This unit officially averages between 74.3 and 88.3mpg, while CO2 emissions are between 87 and 100g/km, meaning you can get free VED.
Manual gearboxes are standard for the Corsa, but the 89bhp 1.4-litre petrol can be hooked up to a semi-automated manual or fully automatic gearbox.
Pricing and options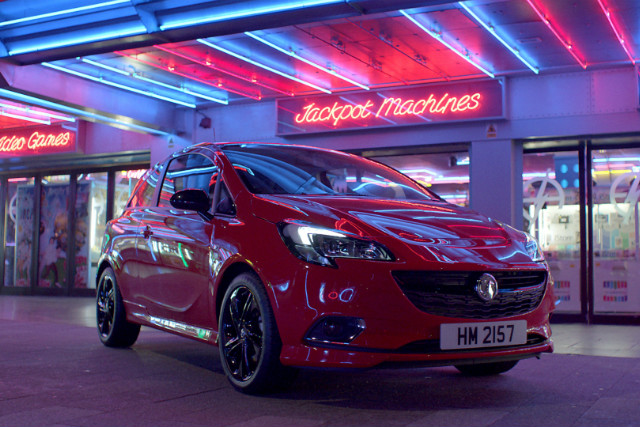 The Sting trim is by far the cheapest new Corsa, with a list price just over £9,200 – convincingly undercutting big rivals like the Ford Fiesta, Renault Clio and Peugeot 208 in the process.
The Life, Design, Sting R and SRi versions, meanwhile, all start from somewhere around just over £11,000 to just under £12,000. Excite starts at just over £12k, the SE and SRi VX-Line are close to £13,000 and the Limited Edition is a little over £14,200.
If the Corsa VXR is the one you're interested in, you'll have to pay at least about £18,000 for this. To learn more about this particular version, check out our review of the hot hatch.